The world's first dual-screen always-on smartphone has arrived. Fully customizable always-on screen. Hands-free messaging and notifications. E-reading for up to 100 hours on a single charge. Full Android functionality on both screens. The smart-phone future. Now.
YotaPhone 2 is the first dual-screen mobile in the world that combines the features of a premium Android smartphone with the benefits of an Electronic Paper Display.
We believe that consumers are looking for a more intelligent way to communicate with their smartphones. That is why we created Yotaphone 2, the first mobile that rethinks and rebalances our relationship with smartphones.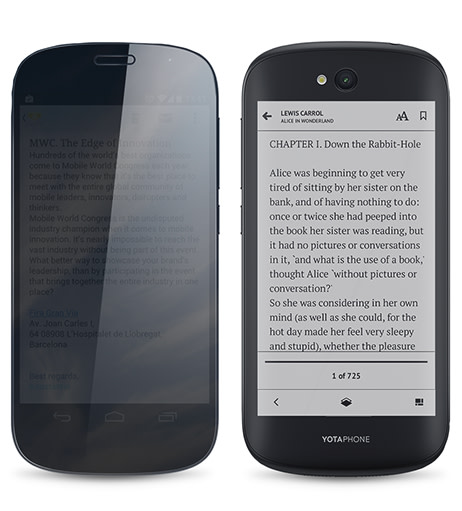 Electronic Paper Display is always on but consumes less energy. The screen is perfectly readable even in the brightest sunshine: fiction, Facebook, Twitter, news, RSS-feeds, blogs, email, messaging and (absolutely) everything else. Best of all, you can have it all in one device instead of carrying around your smartphone and e-reader.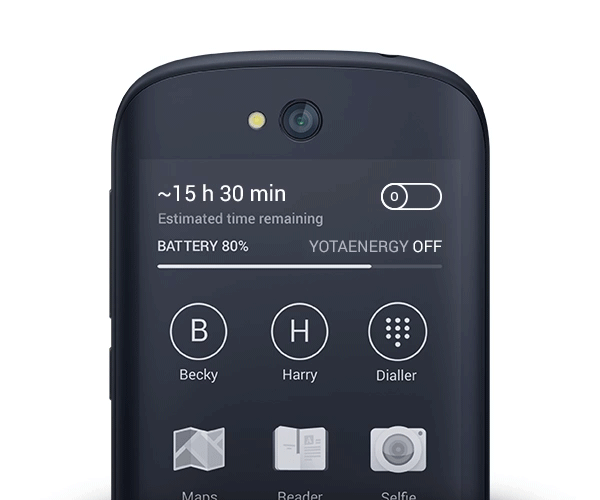 Yotaphone 2 measures battery life not in hours but in days. Five days' reading on a single charge. 2 days of basic smartphone functions. And with the YotaEnergy app you can give yourself a few more hours to get you to your next charge.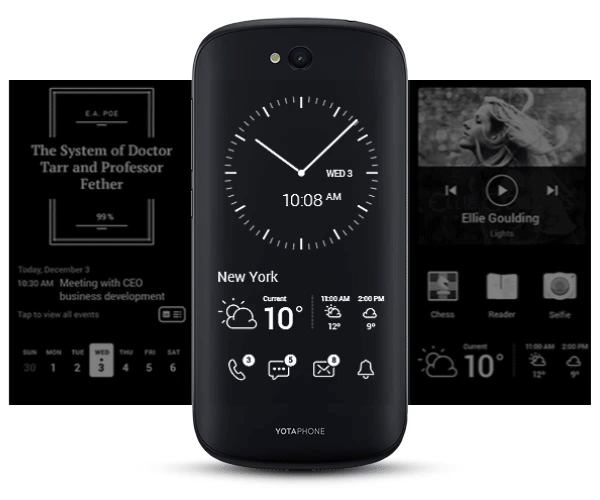 The YotaPhone2 EPD is yours to customize. With the full-touch EPD display you can create multiple dashboards with widgets for Email, Fitness, Music, Calendar, Stocks, Twitter or display photos from your Gallery or Social Media feeds. With YotaPhone 2 everything you need is just a glance away.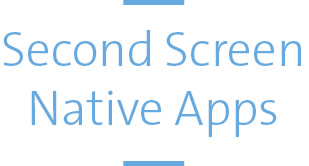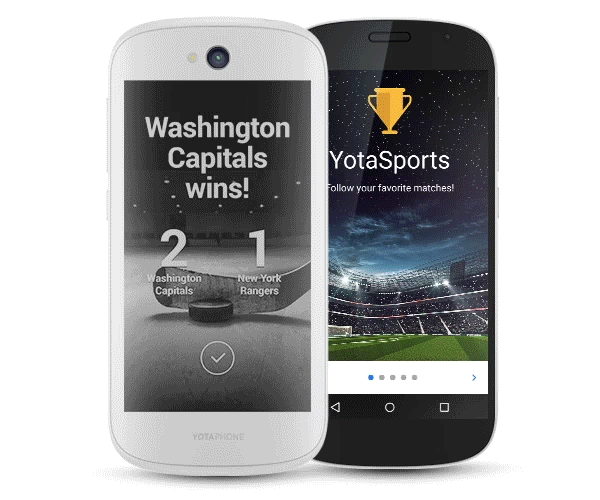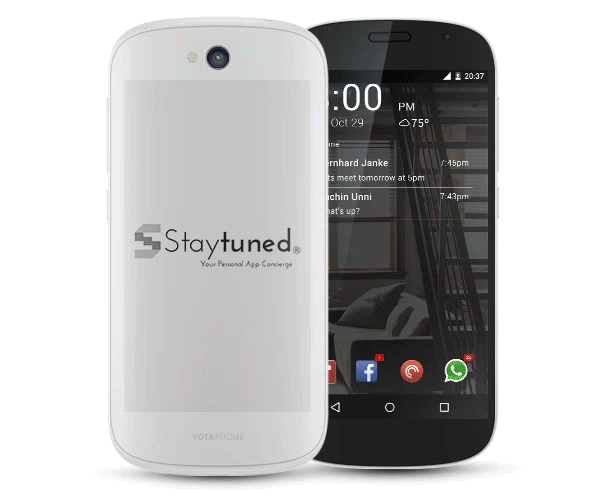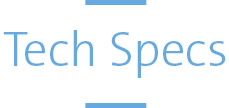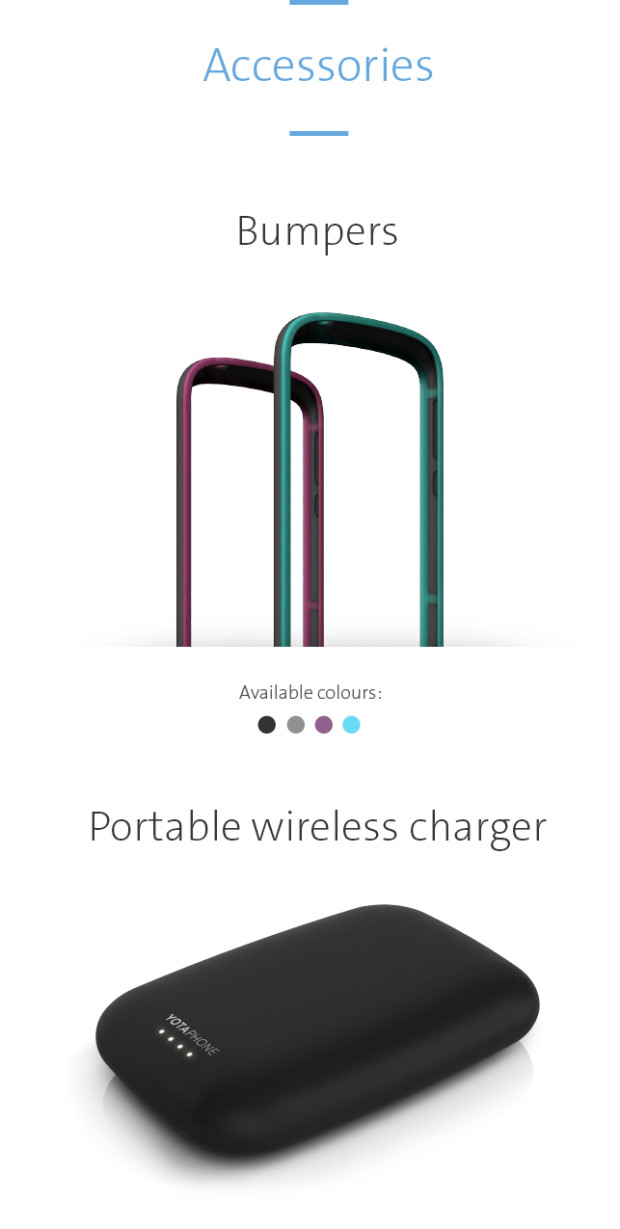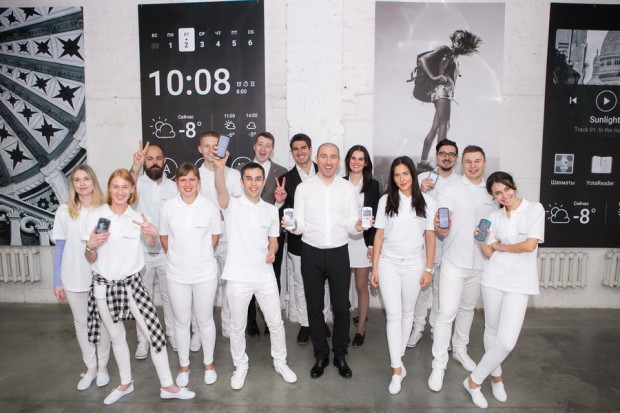 YotaPhone 2 is the product of an international team of engineers who have the passion and talent to create something that has never been built before. It has taken three years to get to this point, but Yota is now in a position to offer consumers real choice, rather than just another slightly different iteration of what is already available on the market.
Yota Devices is a private international company dedicated to developing and producing high-tech consumer LTE equipment such as smartphones, modems and routers. The company has sold more than 3 million 4G connectivity devices since its first products went on the market in 2009. To date, the company has developed 2 generations of the world's first dual-screen, always-on smartphone, YotaPhone. The company's headquarter functions are spread between various offices in Germany, Canada, Finland, Singapore, Russia and the United States.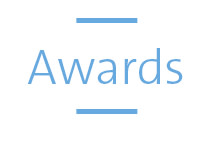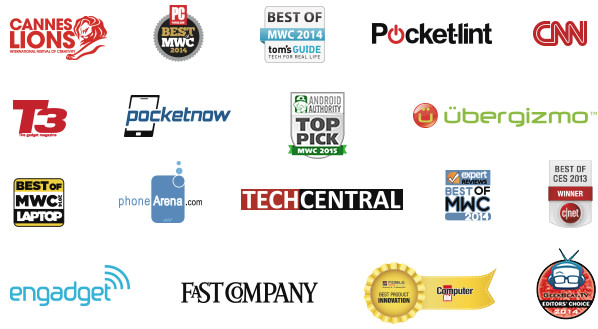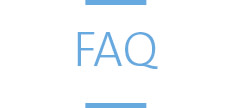 Why are you running an Indiegogo campaign for YotaPhone2?
Simply put, bringing innovation and disruptive to market is no easy task and the North America smartphone market is one of the most challenging to enter. So we are happy to partner with Indiegogo as our first step of introducing YotaPhone2 to North America.
When will YotaPhone2 ship?
We are targeting to ship YotaPhone2 to our Indiegogo backers in early August just ahead of our general launch in North America.
Which North America 3G/4G Bands does YotaPhone2 support?
GSM/EGPRS 850, 900, 1800, 1900 MHz
WCDMA, DC HSDPA (rel. 8, cat. 24), HSUPA (rel. 7, cat 7) bands 1,2, 4, 5 and 8
LTE (rel. 9, cat 4) bands 2, 3, 4, 5, 7, 12 and 20
Is the phone locked or unlocked?
YotaPhone2 is an unlocked GSM device
Will YotaPhone2 work with Verizon or Sprint?
No, unfortunately, but you are more than welcome to let each operator know that you want YotaPhone2!
Why can't I purchase YotaPhone2 for Latin America?
We are excited to partner with America Movil to bring YotaPhone2 to Latin America this summer. Please visit our splash page to sign up for more information on our upcoming launch: http://yotaphone.com/latam
Is there a warranty on YotaPhone2?
Yes. There is a 1 year warranty
Have you had much interest from Android developers for YotaPhone2? How can I develop my application or service for the 'always on' display?
Absolutely. We are constantly approached by developers and content owners with ideas and questions around development. We are also actively approaching our favorite applications as well including Twitter, BookMate, MusixMatch and Everypost which are now in development exclusively for YotaPhone2. Best of all, with our YETI 2.0 (Yota E-Ink Technology Integration) software it's easier to develop any application or service for our 'always on" display. For more information, please visit: http://yotaphone.com/developer/
What was the idea behind the YotaPhone2?
People spend on average 3 hours a day on their mobile devices. More than they do watching TV and more than they do with their significant others! YotaPhone2 is the first social smartphone that means people don't need to spend so much time being distracted or waking the phone up to check notifications. We have made a new type of mobile device that will change the way people look at their phones for good.
Is YotaPhone2 more fragile with 2 screens?
Not at all, YotaPhone2 includes Gorilla Glass 3 making it highly durable. We also offer Bumper cases which add another level of protection and personalization.
The E-Ink display is ideal for e-books, of course. Which e-book providers support YotaPhone2?
We are talking to all major content partners. As of today, our e-book partners already include: BookMate, MANTANO eReader and TXTR eReader. And we will continue to add new partners to provide additional e-reading content.
Is YotaPhone2 good for enterprise customers? What's appealing for business executives?
Yes, YotaPhone2 is also a business phone. Since it can last up to five days on a single charge that means the days of running out of battery are behind us. In the business world, a dead phone is dead money. Imagine that your phone runs out of battery when you need to close a deal or make an important call? An 'always on' phone means you can do better business for longer periods. Plus, YotaPhone2 will support Android for Work soon so you'll be able to get your favorite Enterprise applications on the 'always on' display.