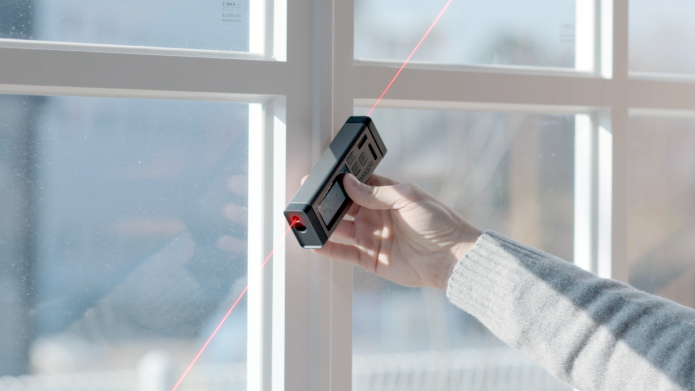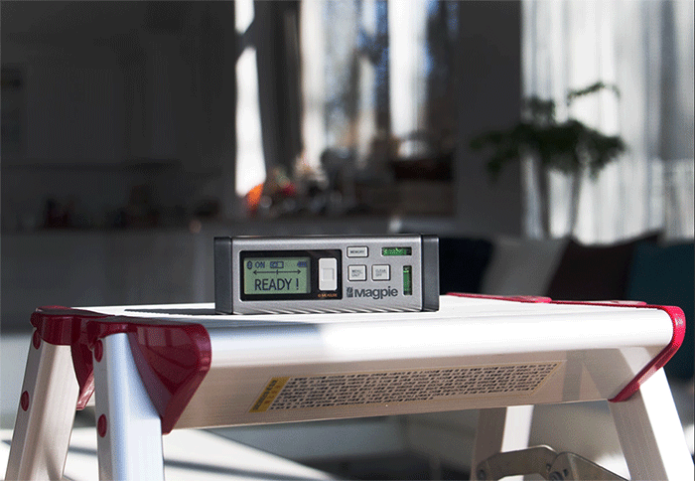 VH-80 is a bilateral laser measuring device.
VH-80 shoots two pulses of laser light from two sources in opposite directions and measures the amount of time it takes for each pulse to bounce back to its accompanied sensors. Since light moves at a constant, VH-80 can calculate the distance between itself and the targets with high accuracy.
Watch How It Works (featuring Rory)
Why Two?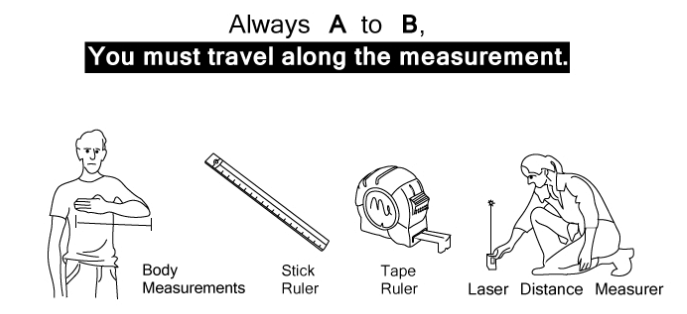 From ancient foot steps to modern laser technology, the measurement tool went through many transformations. But, one factor never changed: the necessity to start from 0 to your destination. Most cases, the measurer must travel with the tool as well. It's something we may take for granted, a common sense process. But is it?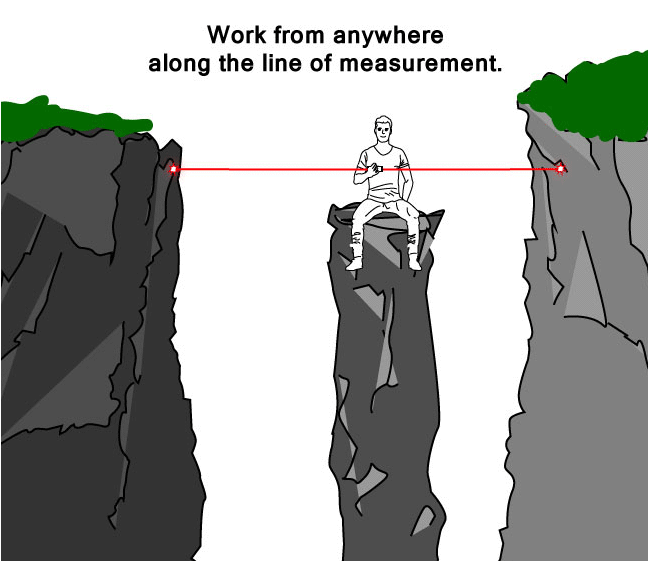 VH-80 means you can measure the distance between two points by
positioning yourself anywhere along the line of measurement.
In complicated working environments, when you need more than two hands or an extra body or two, and there are obstacles in your way, VH-80 eliminates all of these hassles.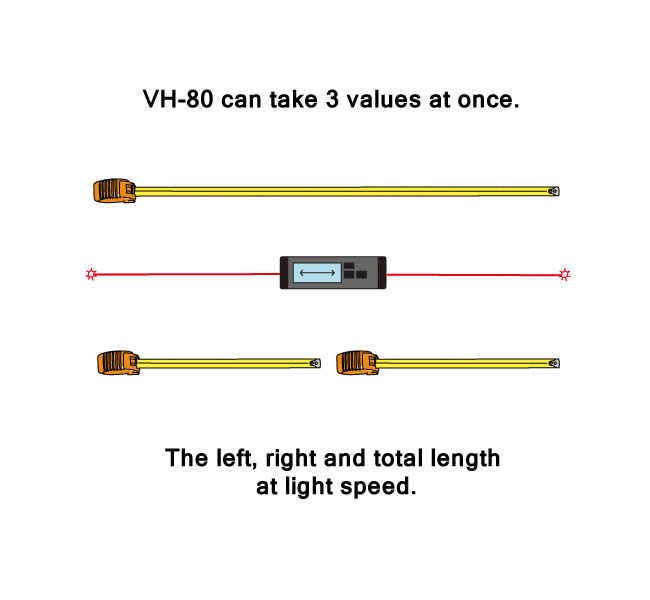 Two laser diodes mean VH-80 can take three measurements per single action: the left, right and total combined. Therefore, when measuring multiple lengths, the advantages to using VH-80 is exponentially increased, reducing your moves by factor of three.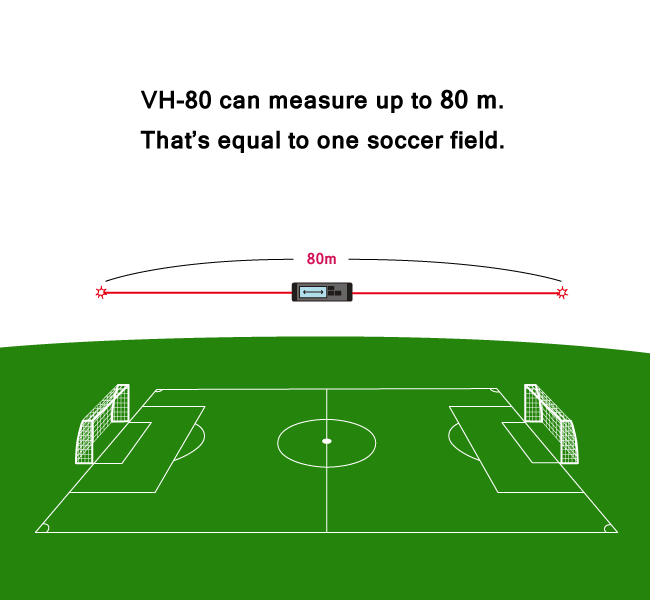 VH-80's measurement covers
a total of 80 meters
. That's the length of a soccer field. How fast can you run across the field and back to retrieve your tape measure? Get it done in a second with VH-80.
The Time Saved is Incomparable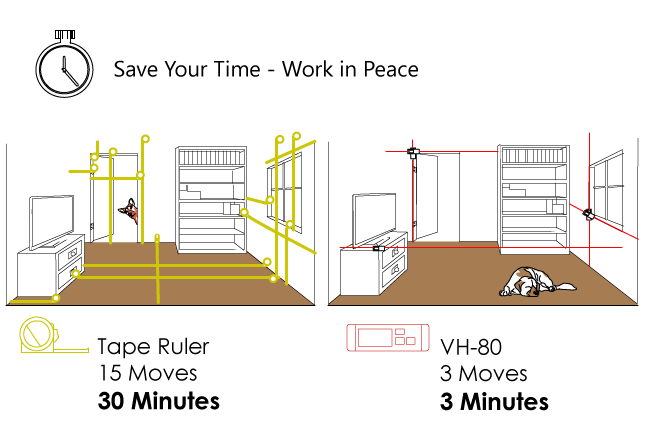 You can save significant time by effectively reducing your need to travel to various references points required by one directional devices.
An Extra Hand in Your Pocket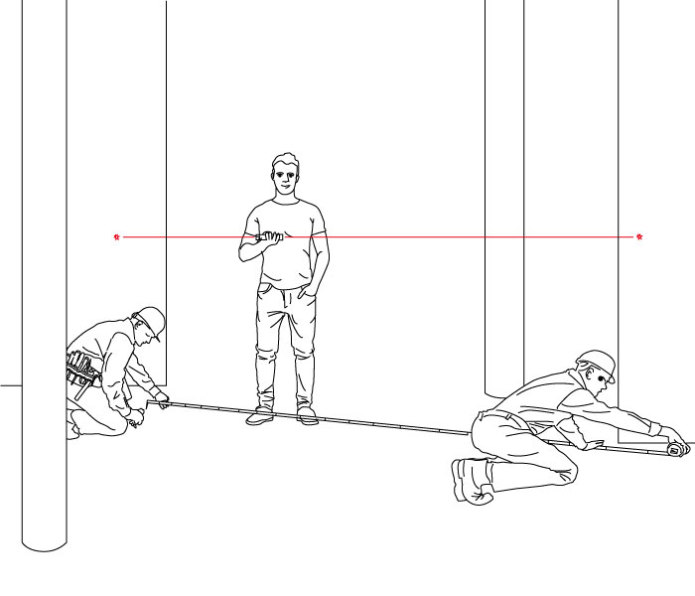 Being free in position also means highly improved quality in safety and mobility. Not having to crouch to the floor or set on a ladder may seem like a minor improvement for a single measurement, but often we are measuring more than one length.
Make taking measurements the easiest part of your job.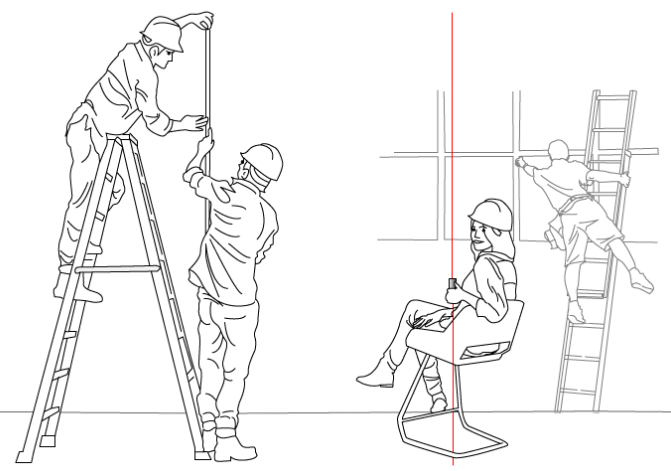 VH-80 is really makes it comfortable when you have to repeatedly get down or constantly move the ladder to travel across the space. We are hoping that VH-80 can help and revive passion in folks who have been shy from working on new projects because of physical discomfort or inconvenience as well.So that's some very little changes VH-80 can bring to your life.
Simple little things like time, safety, and resources - the trifecta of a project investment. No big deal!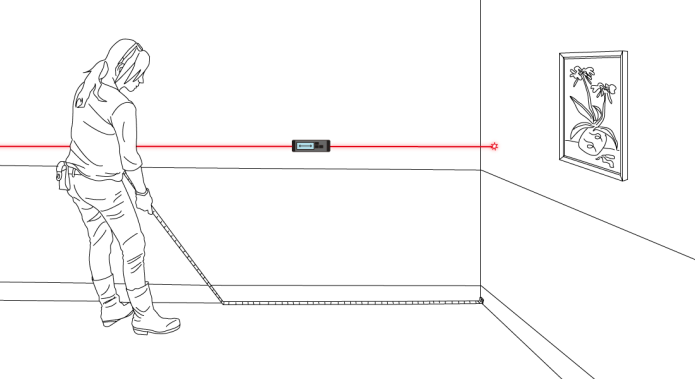 As a laser distance measuring device, VH-80 is capable of handling a variety of operations and works simultaneously with a smart device application for extended functions.
For a starter, VH-80 is a bilateral laser distance measurer, but yes, it can also function in a single direction as well. While the bilateral setting is default, you can easily switch to a single laser measurement setting, measured from the base or front.
VH-80 has a total of 5 internal auto calculation modes for your convenience:
Continuous Measurement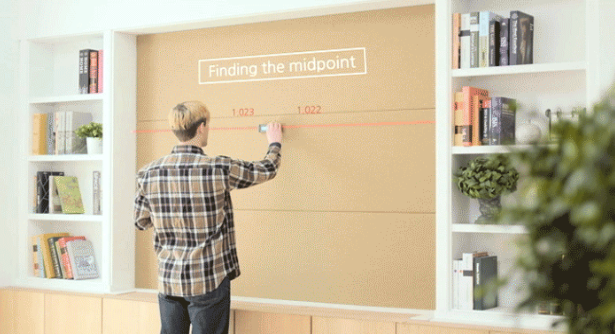 In Continuous Measurement mode, VH-80 measures at a set time interval providing live change along with your movement. Since VH-80 takes the left, right and total value simultaneously, this mode is incredibly helpful in finding midpoints or sectioning.
Area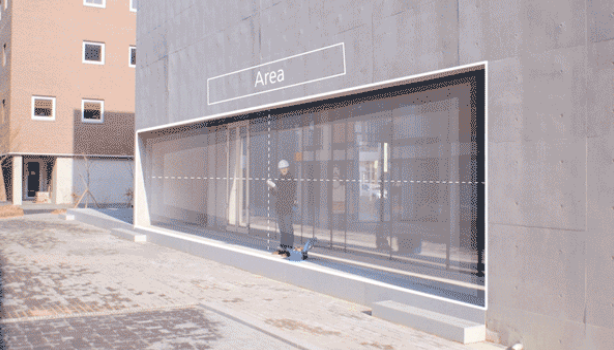 By acquiring two values in a row, VH-80 can quickly calculate the Area of your space. The movement efficiency of VH-80 is most highlighted by equations like area and volume because you can acquire the necessary values by just turning your wrist once, instead of traveling and crisscrossing the space.
Volume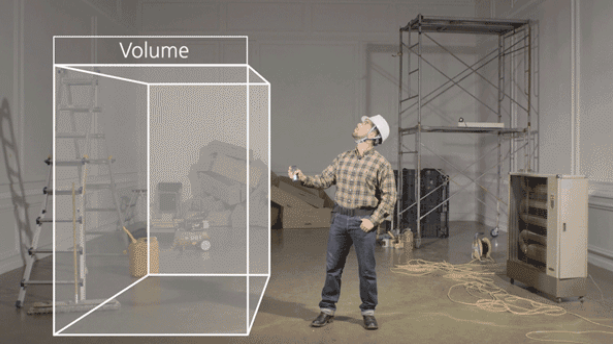 VH-80 can acquire the Volume of a space with three consecutive measurements. Like the area mode, VH-80 is powerful for these occasions. With three flicks of the wrist, it's incredibly easy to finish this task as well.
Pythagoras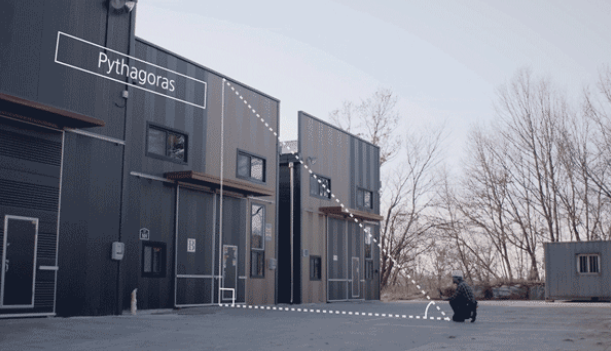 Pythagorean Theorem Mode makes an indirect measurement by measuring two sides of a triangle to acquire the third. This is most helpful when you need to measure lengths that are large and in view.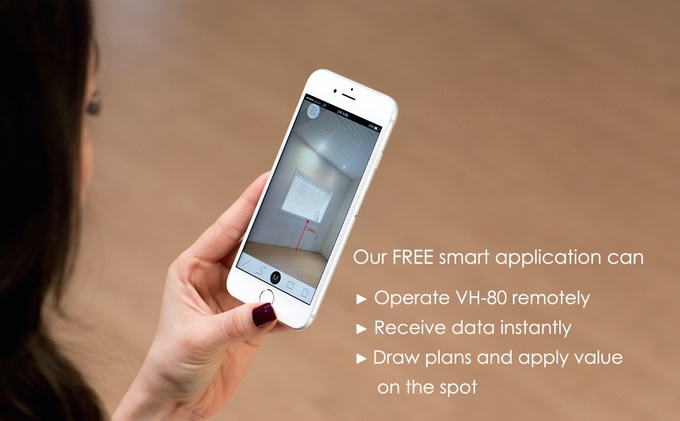 When we make measurements, we usually need to do it more than once. VH-80 has an internal memory that keeps a record of up to 9 measurements. But guess what? Welcome to 2017. We have an app for that. Your smart device receives data live from VH-80 through Bluetooth 4.0, and with the internal memory of a smart device, the number of measurements you can save is practically infinite.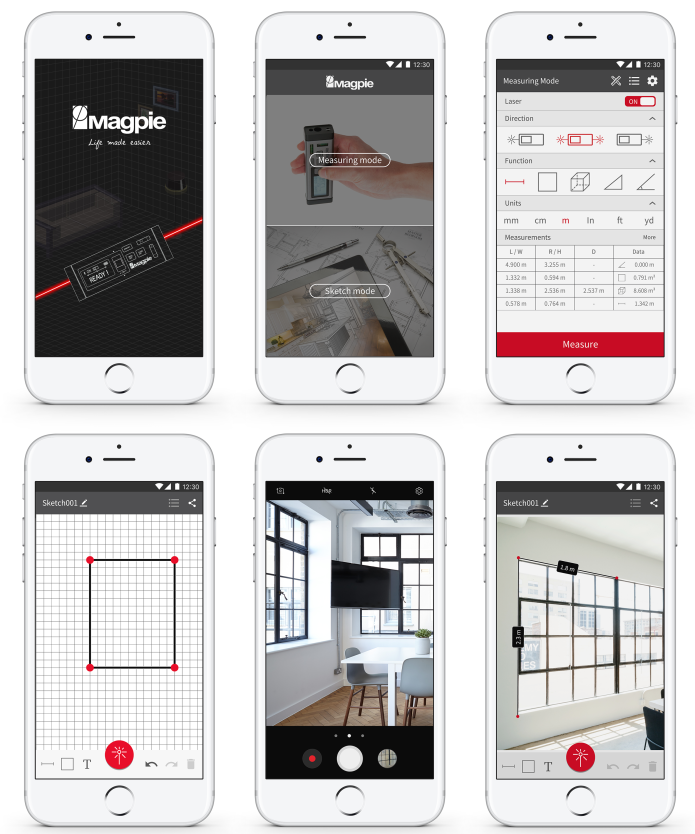 But here's the really cool thing about the app. You can quickly construct plans of your measuring activity directly on a photo reference.
The goal with the app is to streamline and effectively organize your measurement activities on the spot. Too many measurements can be hectic even if it's automatically ordered. And jotting down a sketch of a plan requires multitasking that largely hinders your work efficiency. That is why VH-80 with its smart application is an ideal upgrade to your process. Just measure, drag and drop. That's all it takes!
VH-80 M&S Application Tutorial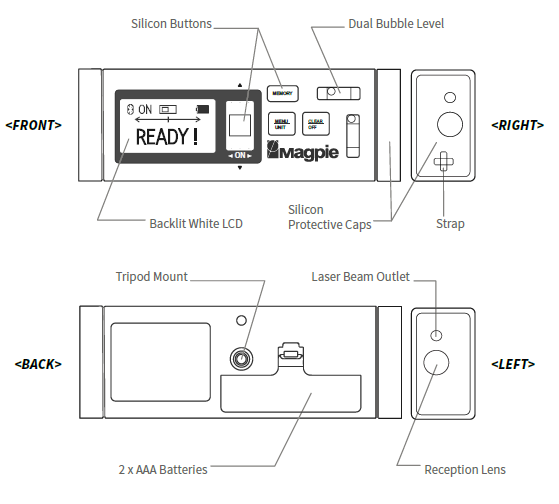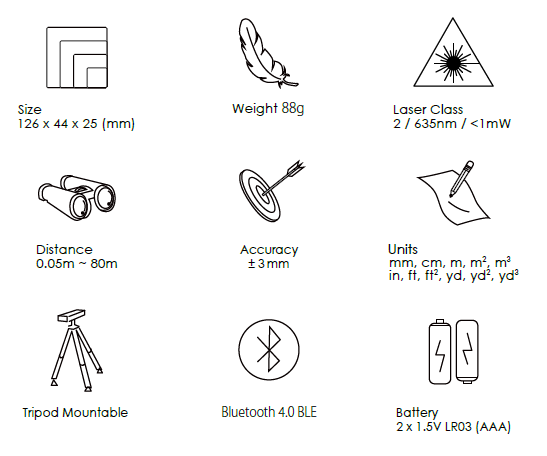 The accuracy of the laser measurement is ± 3mm with class II laser diodes. Each diode can measure up the 40m - making it a total of 80m possible. The device weighs only 88 grams. You can hang it lightly from a strap around your wrist or neck and keep your hands free all day while keeping it close by at your need. The clear white backlit simple interface allows you to work in darker environments without hesitation.
VH-80 is a class II laser which is harmless to the human skin, except the eyes. Always be careful with eyes and lasers!
VH-80 runs on 2 AAA batteries. While rechargeable lithium ion were considered at development, two factors had us decide for the former: first, applying cell batteries allows VH-80 from physically sizing up. and second, considering the environment for measurements particularly in the fields, finding an electric outlet and waiting to recharge the device seemed less appealing than quickly swapping to fresh cell batteries.
VH-80 uses Bluetooth 4.0, also known as the Bluetooth Low Energy, which ensures an immediate and stable bluetooth connection with extremely low energy use. That's why it was possible to have the Bluetooth connection run consistently on VH-80. So you only have to connect from your smart device, instead of fumbling with both devices trying to run the signal at the same time for synchronization.
Durability Test
Consistency Test

Know anyone who'd like VH-80?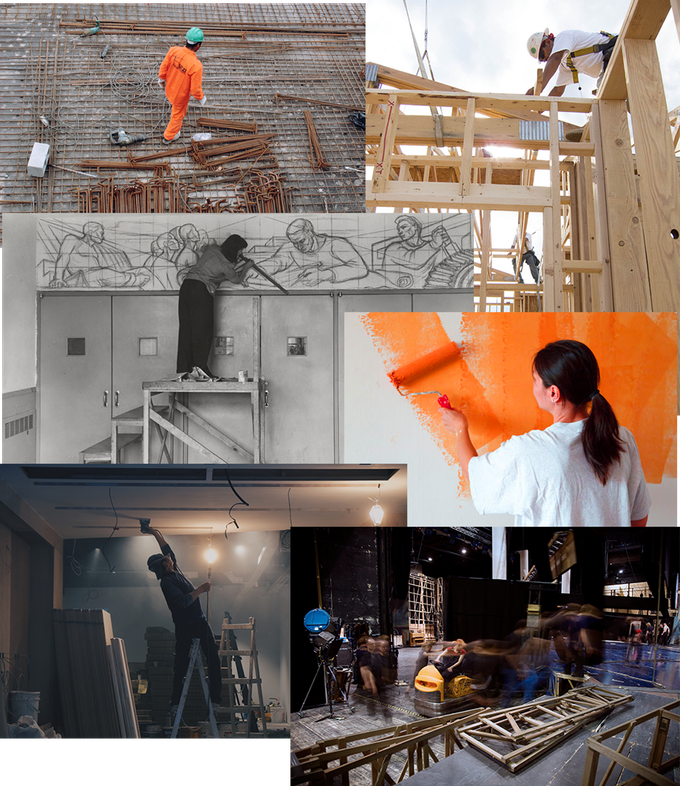 VH-80 is a perfect gift for everyone who engages in projects involving house remodeling, interior design, exhibition design, home improvement and anything more involved with building something new.
Let your friends and family know about VH-80!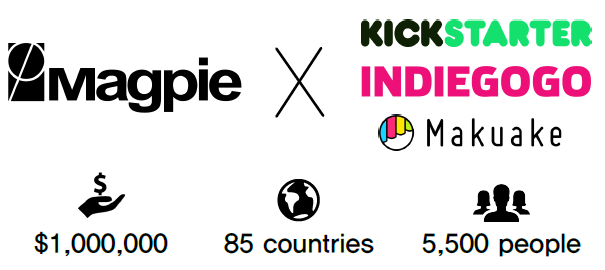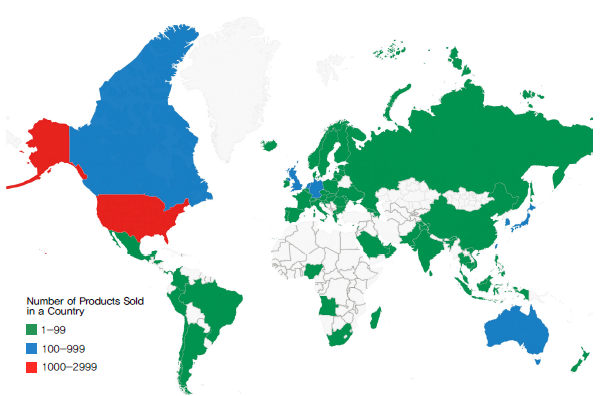 VH-80 was successfully funded $1,000,000 in crowdfunding platforms in various countries. It was successfully funded more than $870,000 in Kickstarter and Indiegogo, the biggest crowdfunding platforms in United States and about $100,000 in Makuake, Japanese crowdfunding platform. Approximately 5,500 VH-80s were sold over 85 countries all over the world even it's before the official launching of the product.

If you contact us within 30 days after receiving the item, refund will be given as money back or replacement (your choice). We'll pay for the return shipping cost only in case of device malfunction or faulty due to manufacturer's fault. There will be 1-year warranty from the purchase.