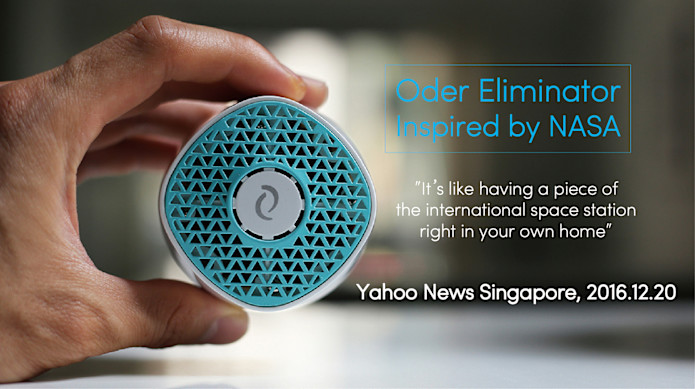 Inspired by NASA using similar technology in the space, VentiFresh is an odor eliminator designed with UV photocatalyst method to clean up small storage at home. Built compact and no masking chemicals, it works by breaking down odor molecules and yields fresh air, ideal for reducing smells in cat litter boxes, trash cans, gym lockers, refrigerators, shoe cabinets, and lidded small portable containers.
No filter and maintenance-free, a smart light sensor controls the device which is powered by a DC5V adaptor or power bank to move around. Using build-in magnet and the included Mag Dot (magnet) accessory, VentiFresh can be installed to metal or nonmetal surfaces within seconds.

Ventifresh VS. Gas
Features
Chemical-Free
No Filters to Replace, No Maintenance
Energy-Efficient, 3W/hr.
Lightweight+Compact
Easy to install, No tools.
Smart on/off
Eco-friendly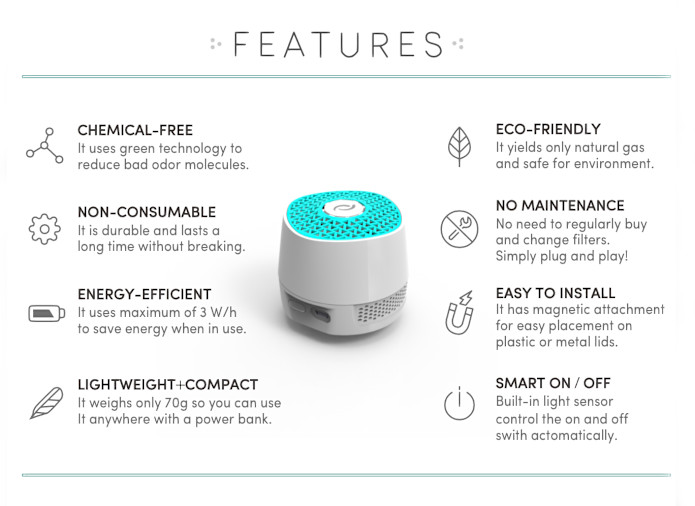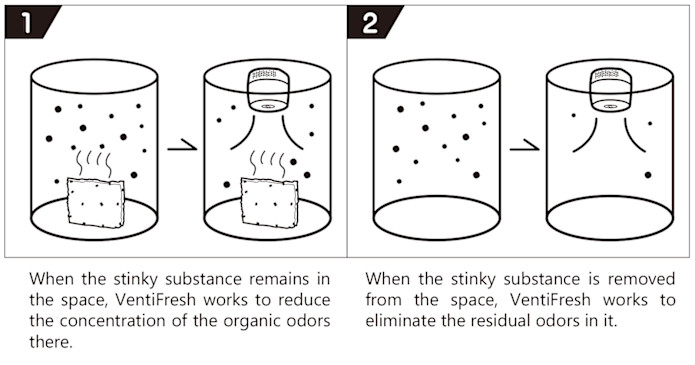 **Power bank shown here for description propose, it's not included in this offer.
In the Box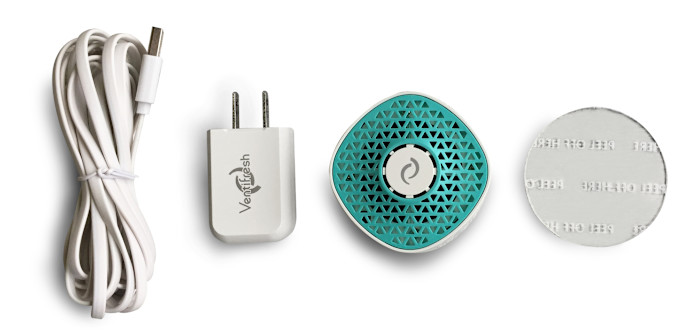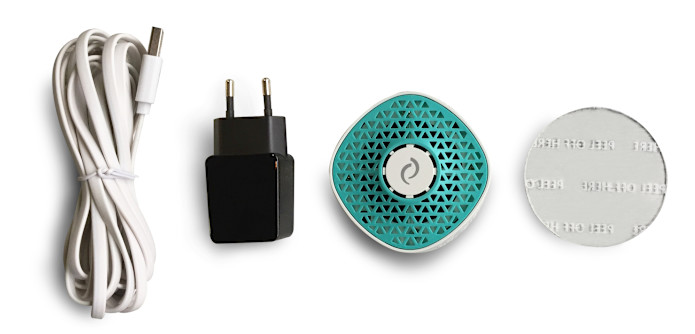 **US and EU Style Plug Options Provided.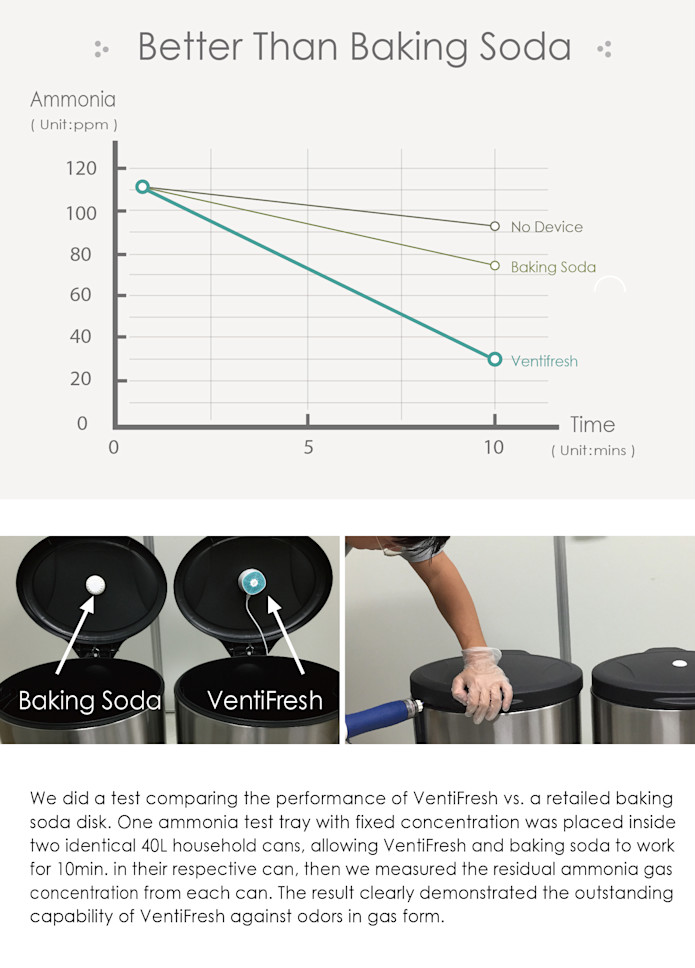 Refund & Return Policy
Return Policy
All Ventifresh products purchased through Indiegogo are final sale and not eligible for a return for refund. If product arrives damaged we will exchange free of charge.

Defective Product
All purchases are covered by our 1-year limited warranty. If your product at any point within the 1-year window falls under our defined warranty, please reach out to us at support-vf@ventifresh.com for next steps.