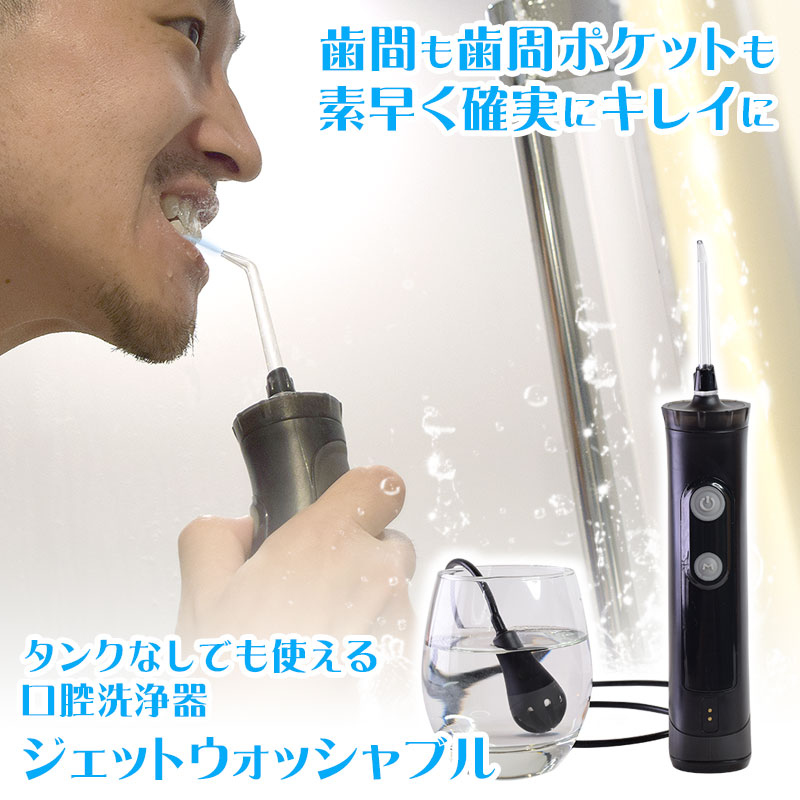 Drop off all the leftovers and plaque by jetting! A powerful oral cleaner that can be used with or without a tank.
Plaque between teeth that cannot easily be removed with just a toothbrush. But if you don't drop it, it will cause alveolar pyorrhea.
Therefore, after brushing your teeth, you will need to remove dirt in a narrow space with a floss or interdental brush.
However, it is quite cumbersome and there are unpolished areas that are hard to reach, and it can be painful if the thread hits the gums.
More quickly! simply! Use an oral cleaner to clean your teeth without pain.
Cleans with 1400 vibrations per minute and water pressure of 50 to 90 PSI (about 345 to 620 kpa).
The strength can be adjusted in 3 steps. Compact size that can be placed in the bathroom because it is completely waterproof IPX7.
It comes with a tank, but you can use it without a tank by putting water in a glass, so you don't have to refill it many times!
It makes me happy that my teeth are smooth and clean! Rechargeable mouth washer.
Wash away dirt between teeth and periodontal pockets with jet spray!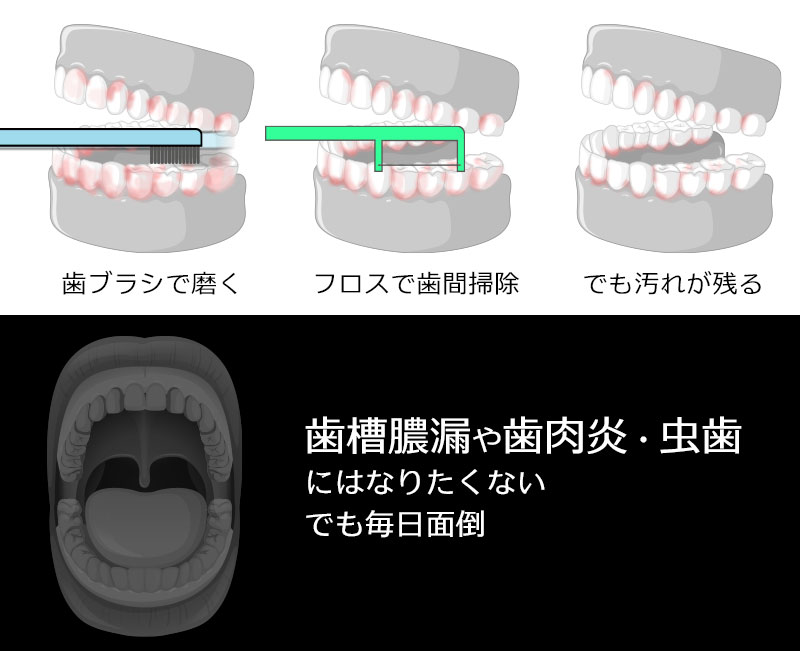 Plaque between teeth and in gums that cannot be removed with a toothbrush alone. After that, brush the teeth with an interdental brush or floss.
However, it is pointed out to the dentist that there is a brush left, it hurts when using floss, it is troublesome to polish the gap one by one, and it is difficult to polish the place where the teeth are corrected.
It's really annoying because it's every day, but if you get gingivitis or pyorrhea, it's hard, so you can't go out.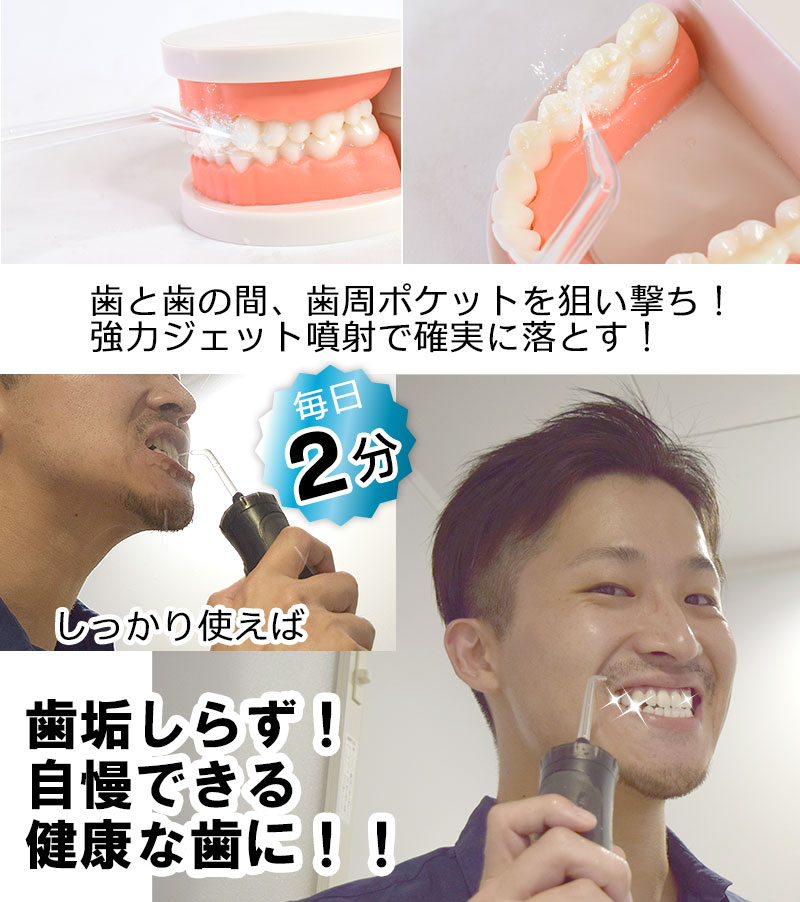 Therefore, it is recommended to use a mouth washer to relieve stress.
With the power of powerful water, you can quickly and securely drop food in a small place!
The water pressure is adjustable and painless, and you can easily clean your teeth, gums and teeth.
It is a mouthwasher that should be used by those who don't have time to brush their teeth in the morning and at night, but who want to be clean because of bad breath.
Approximately 1400 times / min, 50-90PSI, 4 modes switching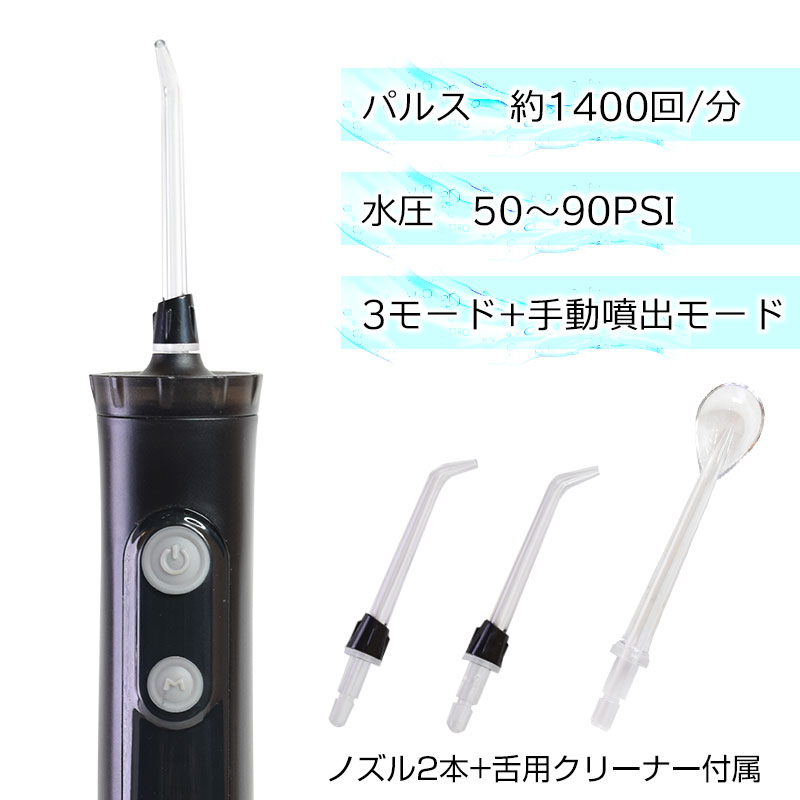 1400 vibrations per minute and water pressure of 50-90 PSI (about 345-620 kpa) cleans the teeth.
Equipped with a three-stage water pressure adjustment and manual water ejection mode. You can match the strength of the right water. It can be a stimulant that the gums can be hit with water while dropping the meal.
Two special nozzles and tongue cleaner are included.
* Two replacement nozzle sets and tongue cleaner will be sold at a later date.
Can be used with or without tank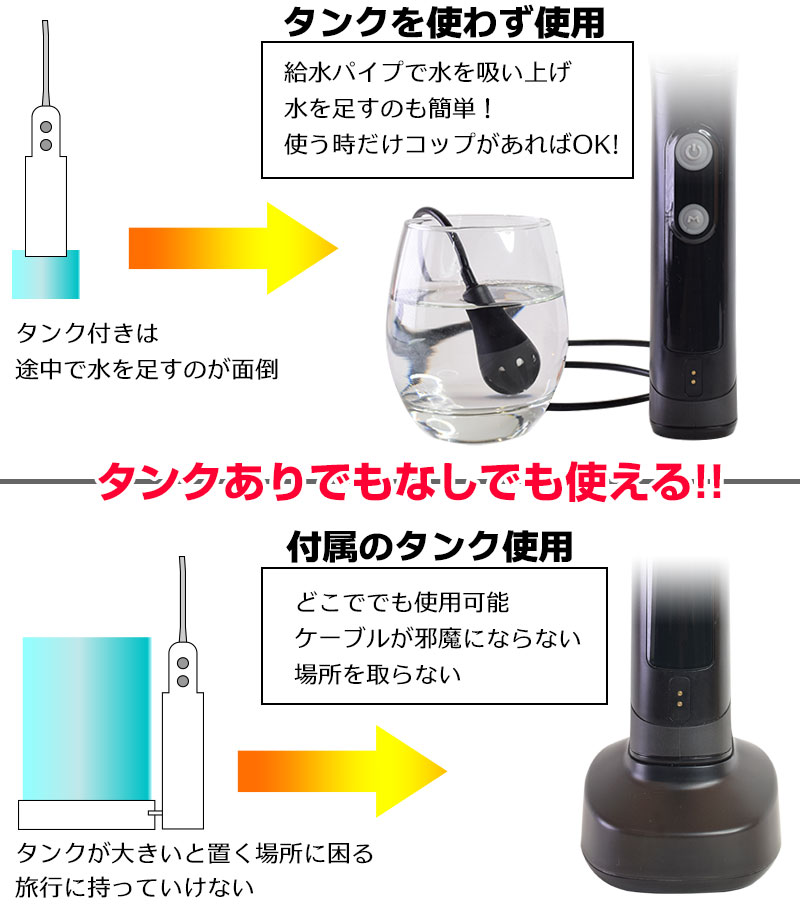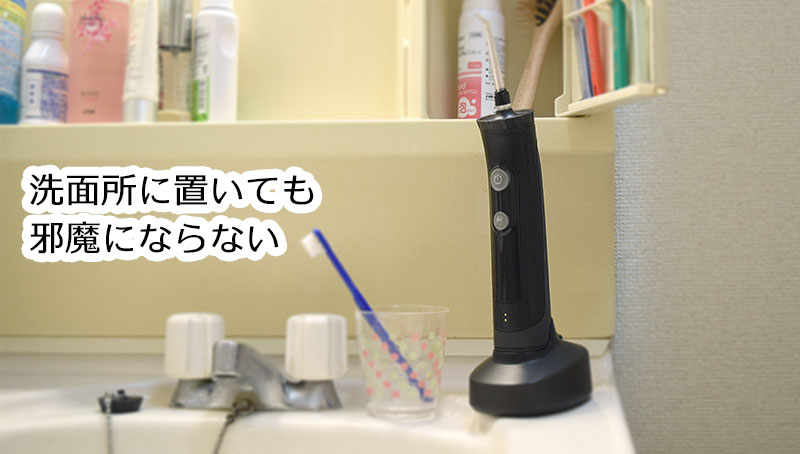 The tank-type mouth washer is troublesome because it has to be filled with water many times. But a large tank takes up space and gets in the way.
You can eliminate these two dissatisfactions. It comes with a compact tank, but comes with a pump so that it can be used without a tank.
If you put water in a glass, you can use it as it is, and it is easy to add water. If adding water on the way is troublesome, use a slightly larger cup or bottle.
IPX7 waterproof function with rechargeable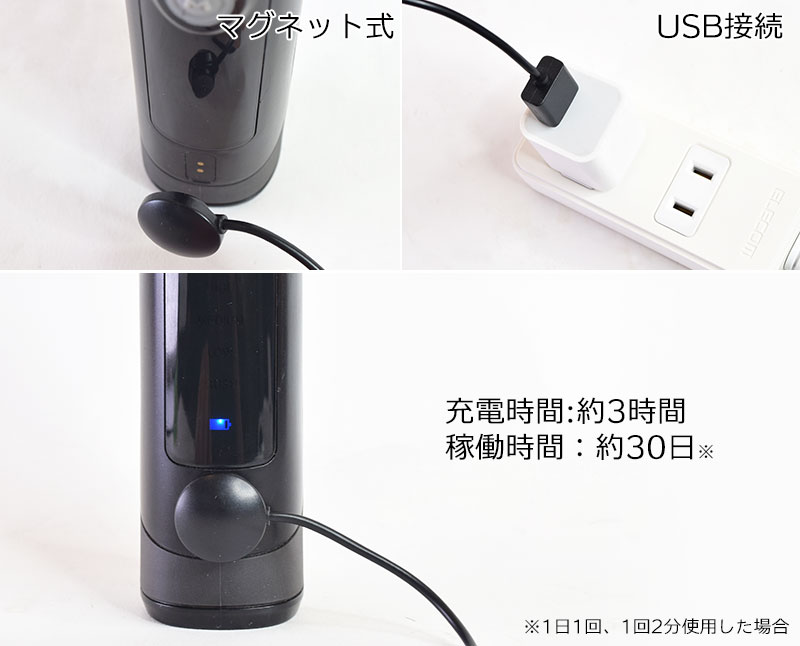 USB rechargeable body is compact size with IPX7 waterproof function. Once charged, it can be used for about a month, so you can take it on a trip.
* USB-AC charger is not included.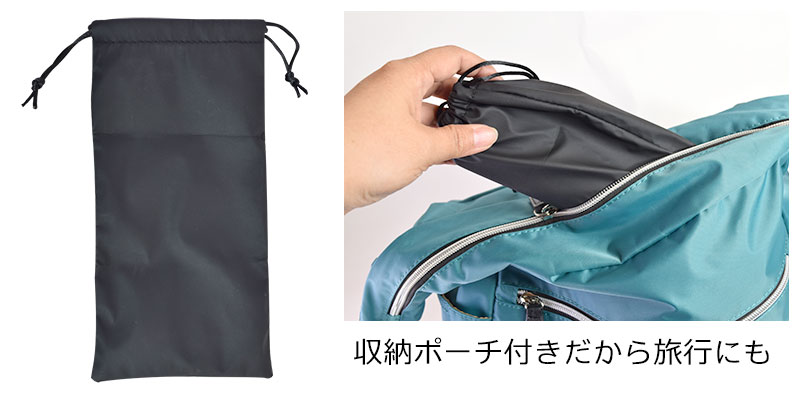 In addition, it is waterproof so you don't have to worry about breaking it in the bathroom.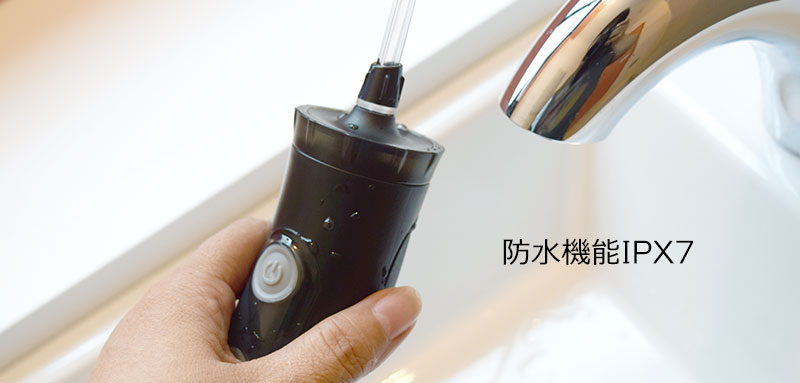 * Please use in a place without water when charging.