The Ultimate Curved Screen Protection for Apple iPhone 6
Help Fund the First Large Production Run of a Unique Titanium-Alloy Screen Protector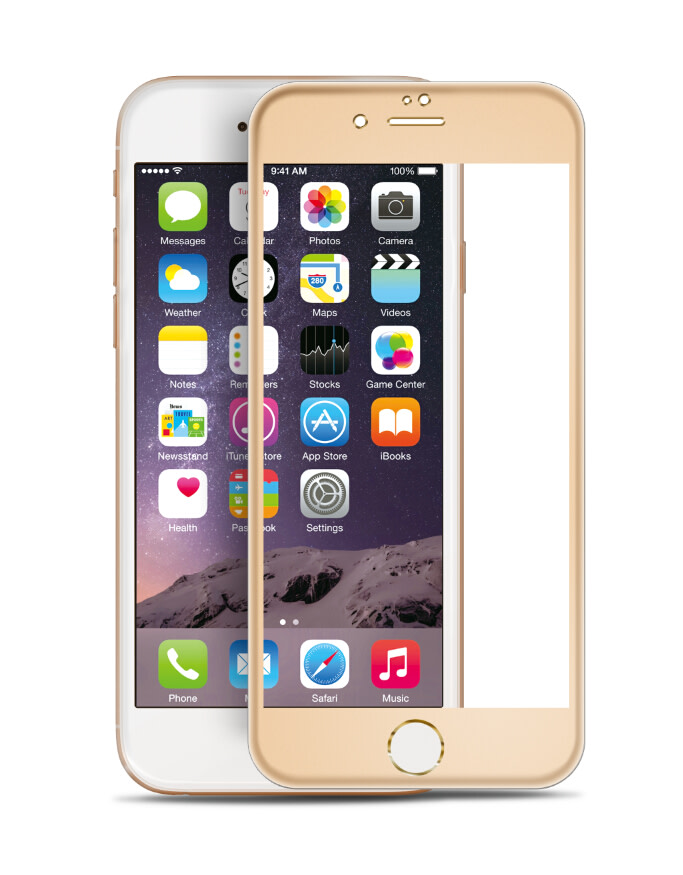 About Kyasi:
My name is Steve Simonson, and I am the founder and CEO of Kyasi, a fast growing and emerging manufacturer offering our own brand of top quality mobile accessories. In only a few years Kyasi has grown to stock products in the USA, Canada, UK, France and Germany. Kyasi is a USA based company but serves over 28 countries with 2-3 day ground shipping service and no customs clearance problems. Kyasi has shipped to over 150 countries worldwide and serves international customers regularly.
We are pleased to announce this campaign to introduce the Gladiator Glass Curved collection - the world's first & best titanium alloy curved screen protector for the iPhone 6 with a ballistic grade tempered glass screen cover inset.
Our Newest Product:
The earliest screen protectors were very thin sheets of film that, despite offering sufficient protection to the phone screen, peeled and scratched easily and needed to be replaced often.
Our new iPhone screen protector is unique and different from any other screen protector that is currently available in the market today. Rather than a thin, flimsy sheet of plastic to protect your iPhone's screen, it utilizes a combination of fiber materials including titanium alloy for the edges and is inset with specialized ballistic grade clear tempered glass. The back of it is coated with a silicon adhesive making installation easier and, when applied perfectly, will protect the screen against fingerprints, dust and other particles that are hazardous to your device. The surface offers an oleophobic coating to help minimize surface issues caused by finger prints.
Kyasi Gladiator Glass features a CURVED edge to edge design which is unique when compared to similar products currently on the market. This new screen protector for the iPhone 6 or 6 Plus has these curved edges made of titanium alloy that are made to coordinate with the 3 primary iPhone colors.
The clear ballistic-grade tempered glass is inset with precision to the middle of the protector to deliver all of the benefits of advanced screen protection AND still protect those delicate curves on the iPhone. This is same type of ballistic glass used for "bulletproof" glass applications - although it's thinner therefore we don't recommend shooting at your phone.
This is a unique protector that will not fade, yellow, or peel away from the phone after time.
Features of Gladiator Glass include:
Screen clarity remains 99.9% clear. It is virtually invisible on the screen itself.
There is no loss of touch sensitivity. Your precision control remains intact.
The coordinating colors available add a stylish form of superior protection.
Works with many phone cases.

PLEASE NOTE:

TIGHT PHONE CASES or cases that slide on the edges may not be compatible with this protector since it expands to the edges. We have tested with many cases and generally cases can work, but NOT ALL CASES WILL WORK. This is a decision that had to be made to accommodate the edge to edge design.
Impact:
iPhones are expensive devices and it can be heartbreaking to find a huge scratch across the screen of something so costly. A large scratch may even affect the usability of a smartphone's touchscreen. Cell phone and smartphone owners whose devices spend a lot of time in pockets or purses should consider the benefits of using Gladiator Glass. By simply adding the Gladiator Glass, the phone is instantly protected and therefore worth more in the long run if you ever resell or trade it in. The screen is the biggest cost factor when it comes to replacement as well. Costs for iPhone 6 and 6 Plus can top $350.00USD to replace the screen in the event of breakage. This protector can be an inexpensive form of insurance.
Having Gladiator Glass on a phone can help protect it up to 300% more from direct impact from drops than just having the screen alone and can be installed without any bubbles or cloudiness to get in the way of the touch screen's sensitivity or visibility.
Our exclusive product features a lifetime guarantee; should it break, Kyasi will replace it free of charge. Kyasi's global reputation for world class service will be sure you are taken care of.
What We Need & What You Get:
We are very excited to share this product with the crowd fund community on Indiegogo. We have deep experience bringing other successful products to market and we believe that the most sophisticated audience of early adopters is on Indiegogo. So we believe that our level of success on Indiegogo will be a barometer of how the product may perform in the future in the mainstream market.
We have already produced samples that are proof of concept and now we are ready to send a large order to the factory. We are seeking early adopters to help us get the Gladiator Glass to the factory first it's first major run in production. With your help, we can make this product available for widespread distribution through retail websites and electronic/tech stores!
To our generous supporters, we are offering a series of perks to thank you for becoming a part of our process! Contributors who take advantage of our product perks in our Indiegogo campaign will be offered their choice of color of a 1st production Gladiator Glass Curved Screen Protector, as well as the opportunity to be contacted with information as new, exciting products are introduced.
For all supporters who join before we achieve 33% you get FREE shipping worldwide. After we reach 33% individual small shipping fees will be added.
And for those that really want to celebrate like a boss you can join our CEO at the Playboy Halloween party in October 2015. This EPIC Hollywood party will give you the chance to rub elbows with celebrities, get treated like a VIP, check out the infamous Playboy Grotto and even Hef's Game Room and mini zoo. This is a bucket list item for many and is something we have really enjoyed taking customers to in the past. We invite those Kyasi supporters who would like to join by accessing this limited perk. All food and drink for the party is included and unlimited. You would be responsible for your own travel and accommodations for the event, but we can probably get you insider access to a pre-party and post-party event while you are in Hollywood as part of this exciting perk. We love to have fun and being in business with retailers, distributors and other partners around the world we really enjoy developing unique experiences to build long term relationships.
Social Proof:

Check out the review below from
www.RunAroundTech.com
in this video which includes an installation video.
Some Top Amazon reviewers have started to review some of our prototype samples. More reviews are ongoing.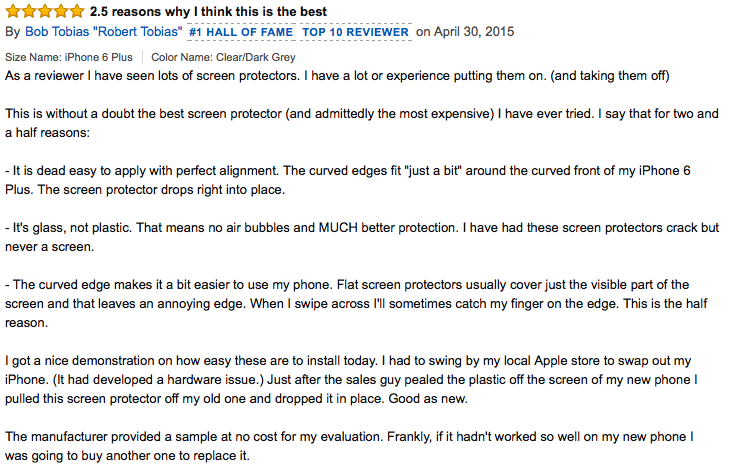 Risks & Challenges:
While we personally feel the risks and challenges for this particular product are incredibly low, it is our responsibility to be upfront and clear about any challenges or potential setbacks that may potentially come our way. These could include:
The product could fail in the long run.

- This risk is limited in our opinion because we have been producing tempered glass for a couple years. However, the introduction of the curved edges and titanium alloy add a new potential risk factor. In our testing the product has already held up for almost 3 months on 3 devices that we started testing at prototype phase. Consumers with tight fitting or enclosed cases may find that this glass is incompatible and therefore may not like it as an option.
Delays in production or shipping.

- This risk is normal with any product that is gearing up for a production run. The raw materials, production quality or other factors could delay shipments. International shipping adds an extra element of timing risk because clearing customs and other agencies can be unpredictable. We believe we can manage this risk, because we have created and imported/exported hundreds of products from concept to delivery prior to this particular product.
Playboy Mansion Launch Party - The Playboy Halloween party has become a big traditional at the Playboy Mansion. We have attended a number of events there. However, it is not scheduled yet therefore a potential risk is that it will not happen this year. If that is the case we will provide full refunds to those that select this launch party perk or access to an alternative Playboy event at the discretion of the Perk buyer. We will not leave you without either an epic experience or your money back. Playboy is not associated with Kyasi or any of our products.
Other Ways You Can Help:
If you unable to join this campaign at this time, but still want to support our idea, you can still help us market our product! Share our campaign information with your friends and family via social media, email, and word of mouth. This is the best way to get a unique product funded and ready for the rest of the world to see!
And for those that wish to join us at the Playboy Halloween Party for the official launch party get your perk today. Space is limited for this once in a lifetime experience. Check one item off your bucket list.
Thank you in advance for your support in whatever way you can help. We sincerely appreciate it.
We are at your service,
Kyasi Team Bravo

Available in 3 Colors
Precision Titanium Alloy Edges
Tempered Glass Overlay on Screen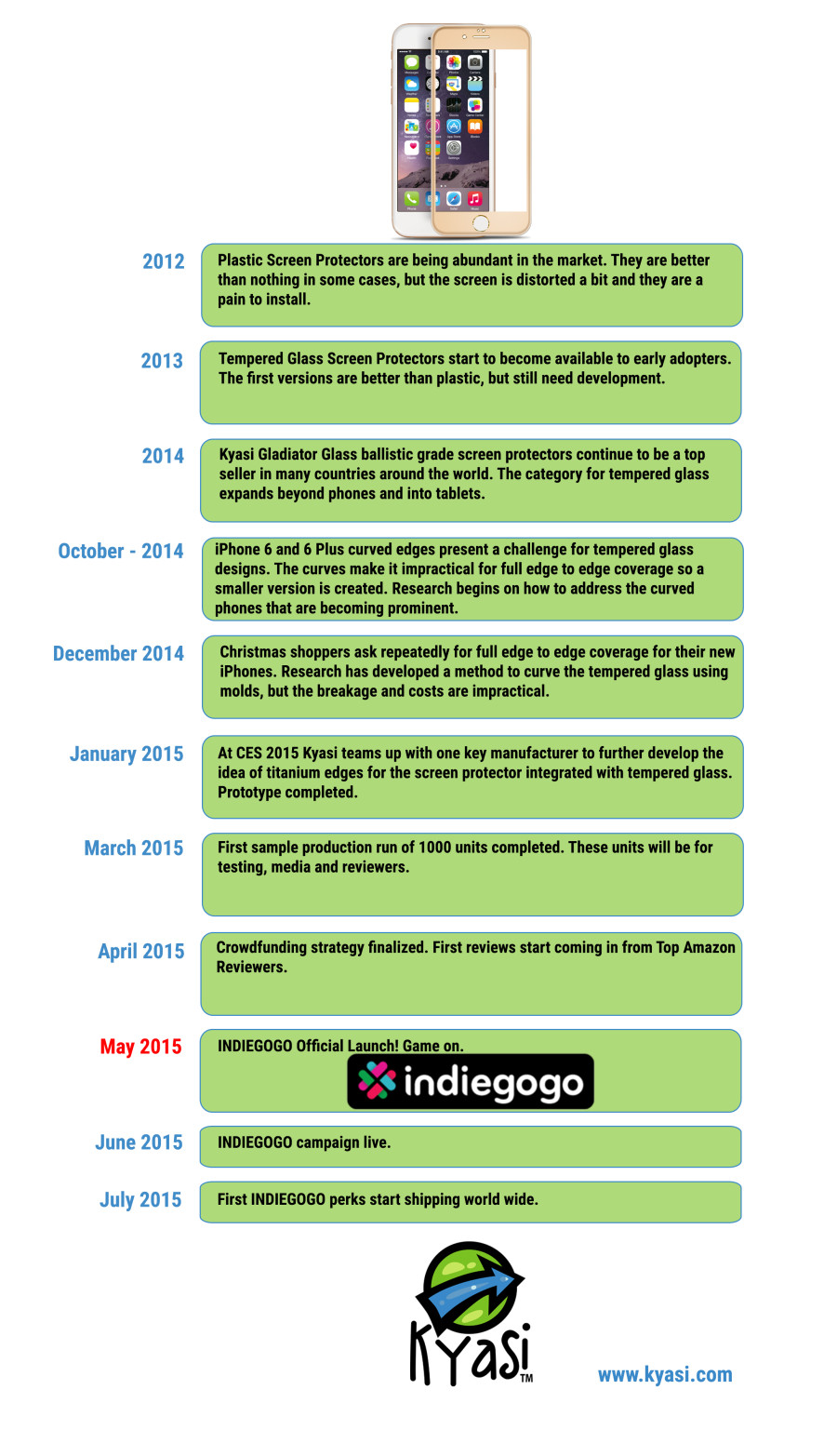 Are you wondering about the Playboy Party Invitation Perk? We do require each participant to sign a code of conduct. This ensures that you will act in a socially acceptable way and that your behavior will not reflect poorly on your hosts(us). This is an amazing once in a lifetime kind of event and something that every person we have ever taken there has absolutely loved. Here is a video from a last year's event that may help you understand the atmosphere:
And another video from a couple years ago - one of our favorites:

VIDEO CREDIT: We recommend this terrific video production company