Do not wash clothes after drying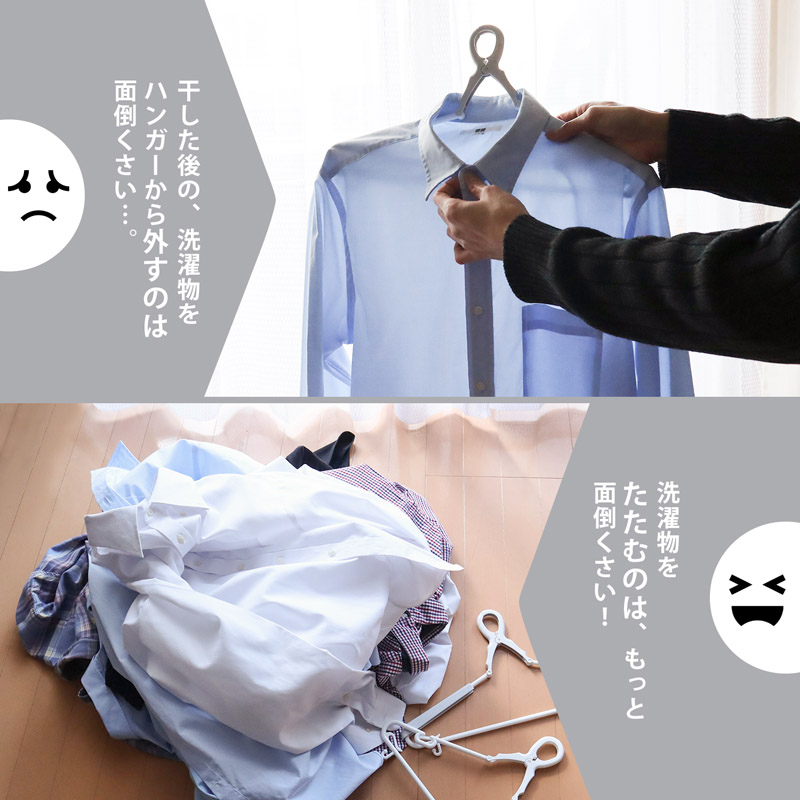 Laundry is a painful thing ....
Especially, is not it very troublesome work after the sun drying?

Remove each piece of laundry after drying from the hanger,
When I finally thought it ended, the next time I have to fold it ....

It takes a lot of time and trouble ...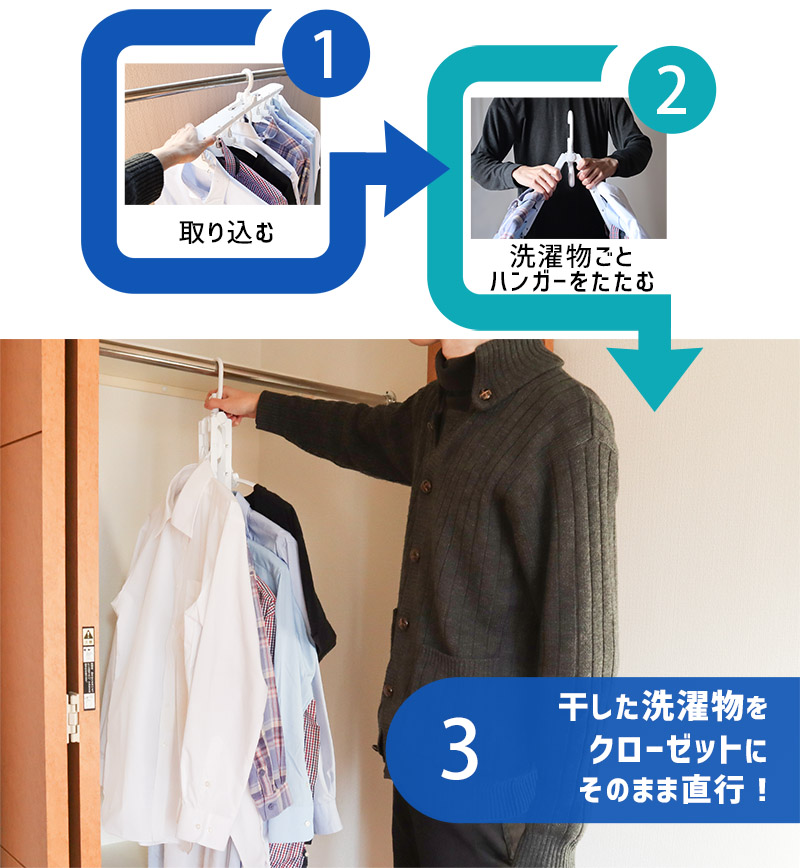 Items that eliminate such troubles are deformed clothes hanging 8 hangers "closet direct hanger".
Remove it from the clothespin, fold the hanger with the laundry, and hang it on the closet.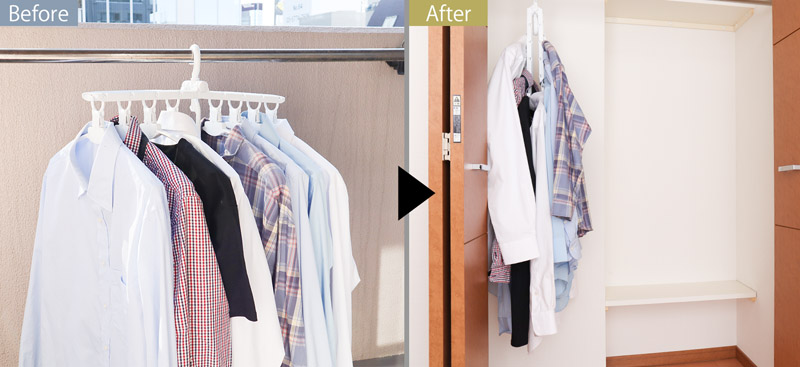 It is unnecessary to release work after washing!
As the time of washing is shortened, you can use that time for yourself and you will be able to live a very meaningful life!
8 pieces can be hung, remove the laundry with one button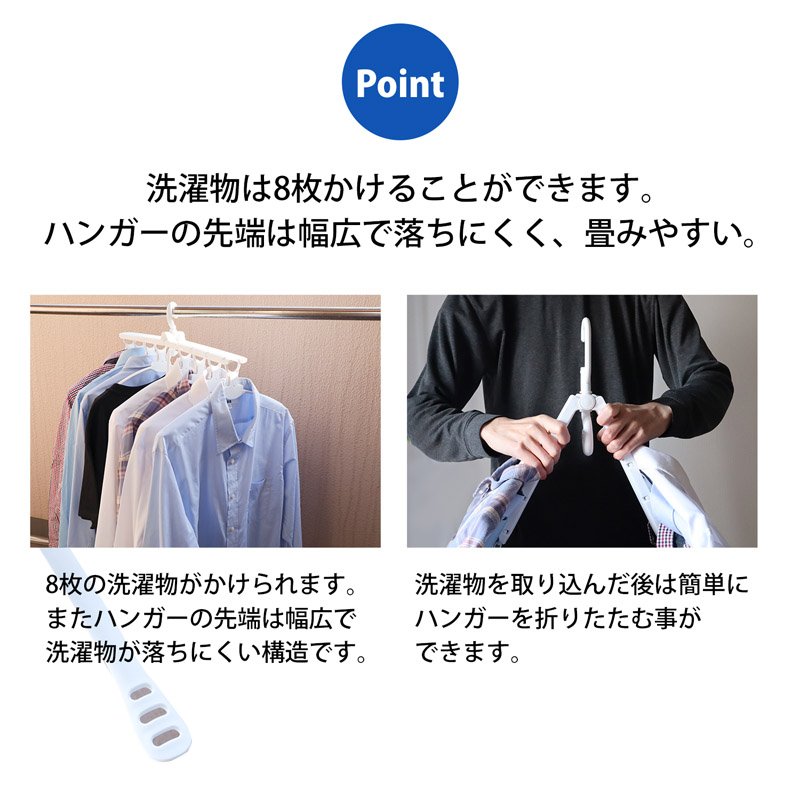 "Closet direct hanger" can hang up to 8 pieces of laundry.
The tip of the shoulder part of the hanger has a wide structure, so that the laundry does not fall easily.
Thanks to that, you can easily fold the hanger with the laundry on.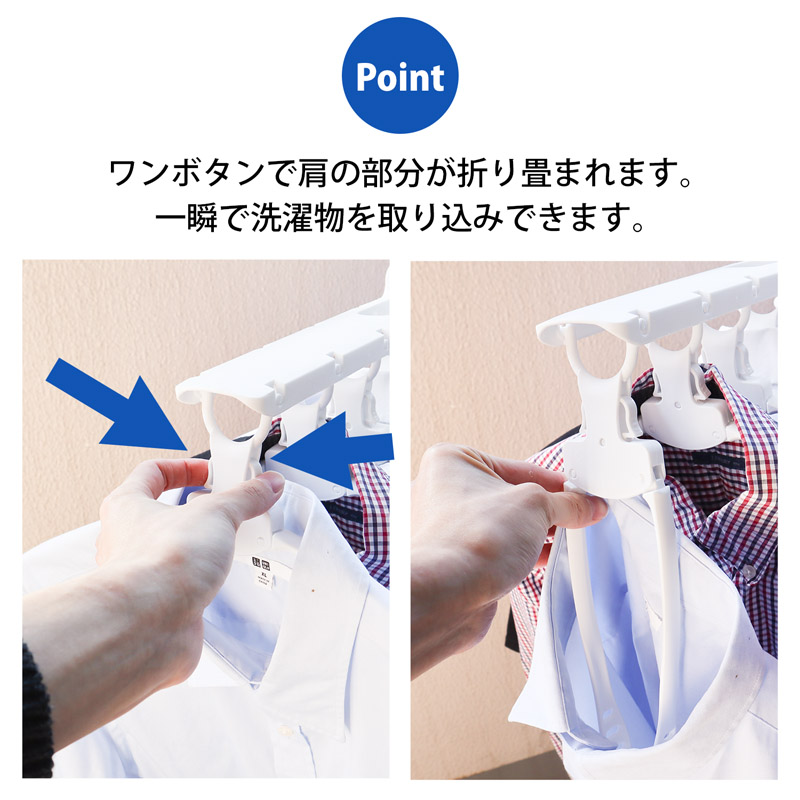 You can remove laundry from the hanger with one button.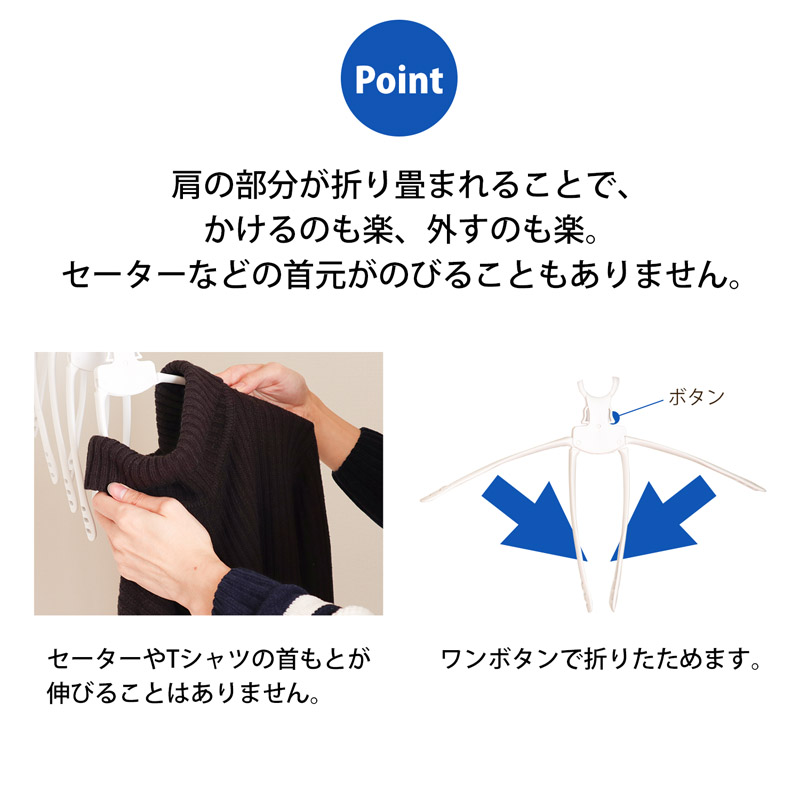 When pushing the root button of the hanger, the part of the base of the shoulder is bent and it is easy to remove the laundry.
Also, when pushing up the folded shoulder part, it is locked and the part of the shoulder is fixed.

It is easy to remove laundry, it is easy to put on. Furthermore, neck origin of sweaters and T - shirts has become a mechanism which is difficult to stretch.
Space saving from hanger usually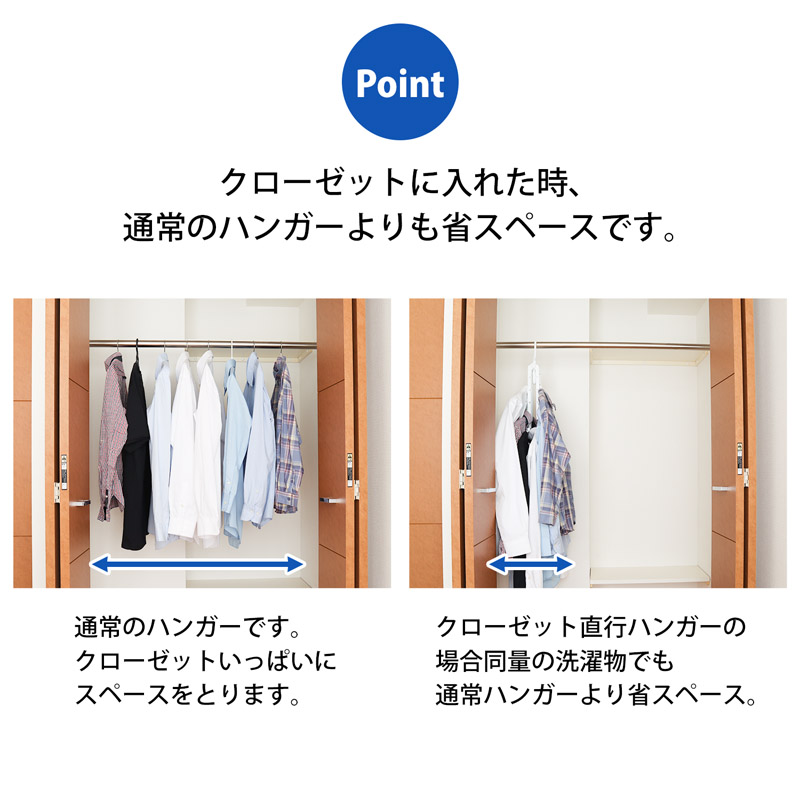 width="100%"
Rather than hanging laundry on a regular hanger and putting the laundry in the closet, you can reduce the space by hanging the same amount in the "closet direct hanger" and putting it in the closet. It is safe even at home where we can not afford much closet.