Fito Tap Pro is a portable, instant voice translation earphone for travelers, students, business professionals, employers and medical staff to read, write and speak in different languages, anywhere in the world.

More than 30+ languages can be automatically detected and translated through an app.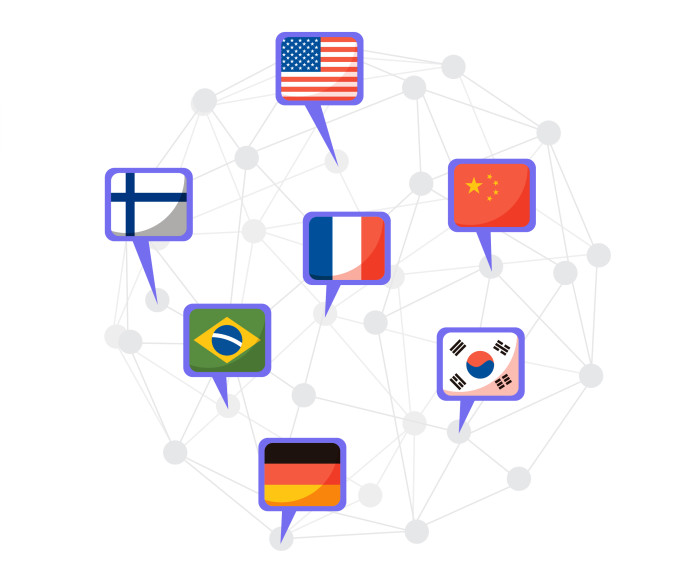 Translator supports the following languages:
Egyptian Arabic • Saudi Arabian Arabic • Catalan • Croatian • Czech Tranditional Chinese • Mandarin Chinese • Simplified Cantonese • Danish Dutch American English • Austrailian English • British English • Indian English • Finnish French • Canadian French • German • Greek • Hebrew • Hindi • Hungarian • Italian Japanese • Korean • Malay • Norwegian • Polish • Portuguese • Romanian • Russian Brazilian Portuguese • Slovak • Spain Spanish • Latin American Spanish • Swedish Thai • Turkish • Vietnamese

Fito Tap Pro earphones come with a smartphone app. We use Microsoft Translator API to handle translation between two different languages in a real-time. The software lets you select a "Home Language" and a "Foreign Language" before begin a conversation.
There are 3 ways to use the translation app:
Option 1 - Converse Mode: Press the "Power Button" (O) on the charging case (for 3 seconds) and start speaking. Make sure your earpieces are placed inside the case to activate. Press the right triangle arrow (▷) to translate your own language to a different language and press the left triangle arrow (◃) to translate foreign language to your native language.
Option 2 - Private Mode: Put your earphones in your ear and start speaking. Tap on the "Language Button" on the bottom to translate into another language.
Option 3 - Learning Mode: You may type directly into the app.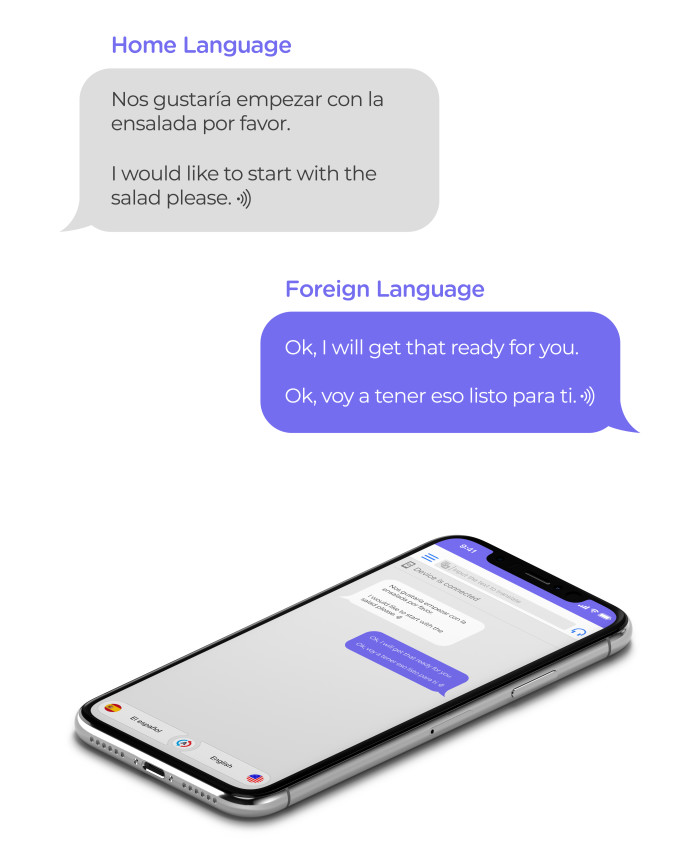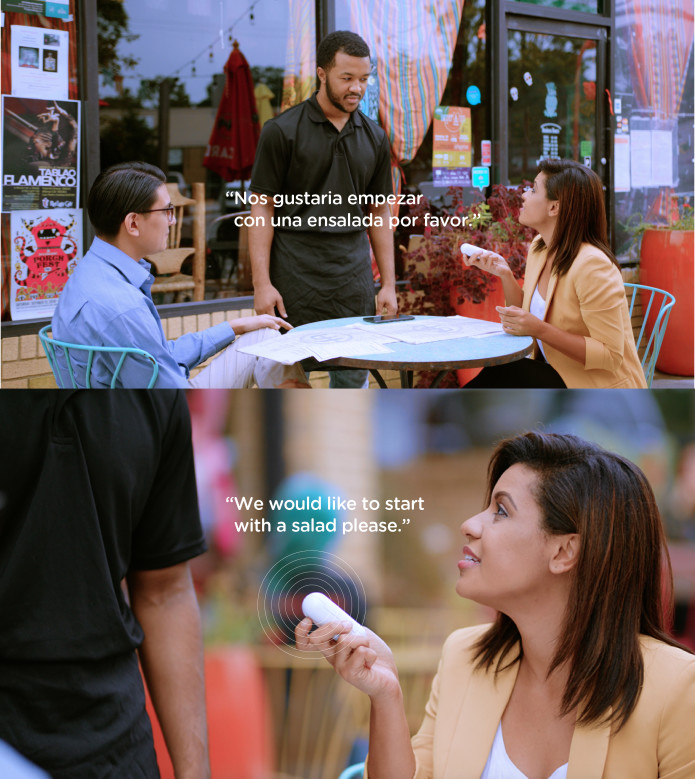 *Microsoft Translator API is powered by cutting-edge technology used by Office, Bing, Skype, Internet Explorer as well as by partners such as Twitter, Yelp, eBay, WeChat and more.The app is available for both iOS and Android devices.

Microsoft translator is based on neural machine translation (NMT) system. NMT provided major advances in translation quality over the then industry-standard statistical machine translation (SMT) technology. Because NMT better captures the context of full sentences before translating them, it provides higher quality, more human-sounding and more fluent translations. Learn more.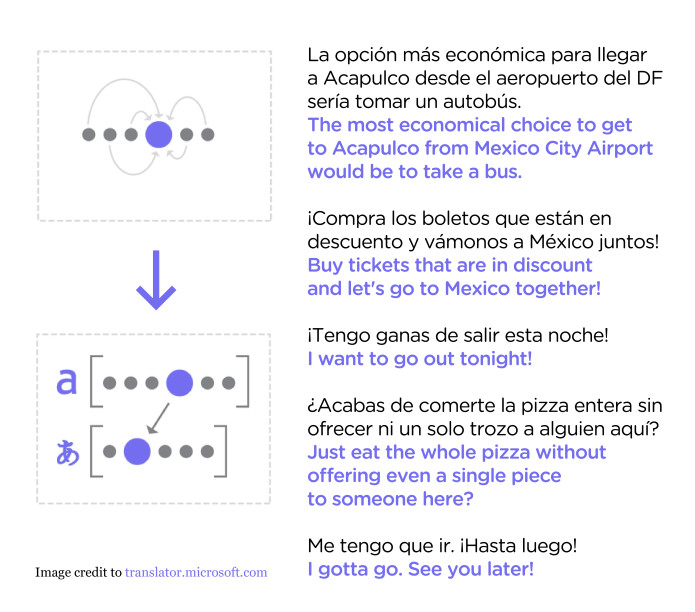 The two microphones + cVc(clear Voice capture by Qualcomm) noise cancelling technology picks your voice accurately from a noisy background. It reduces ambient noise in your conversation and presents your clear voice to the person on the other end.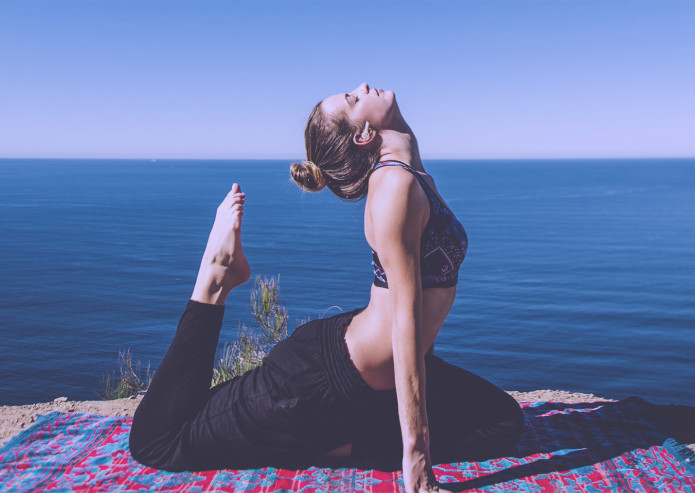 Learn more about cVc noise cancelling technology

When used in unison with the translation service, the four microphones (from both earphones) in the charging case form a matrix to pick up sound with optimal accuracy and sensitivity to effectively improve the conversation smoothness.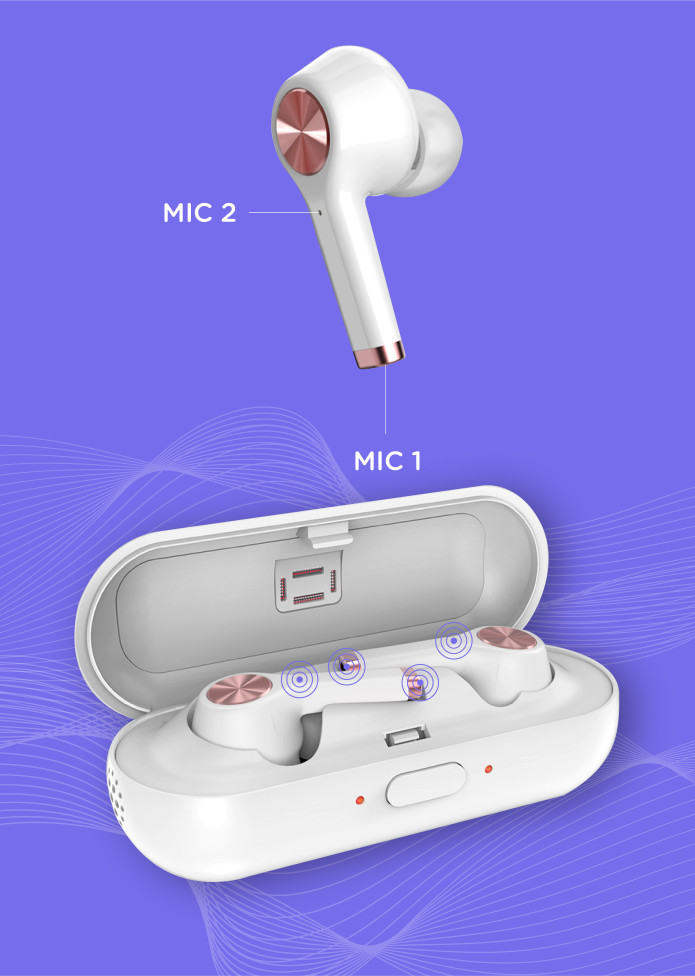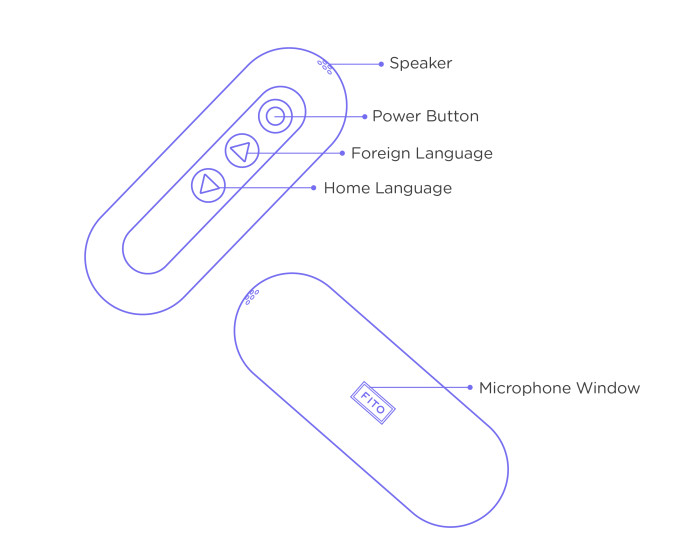 Fito Tap Pro does way more than simply translate. Enjoy the world around you with Fito Tap Pro.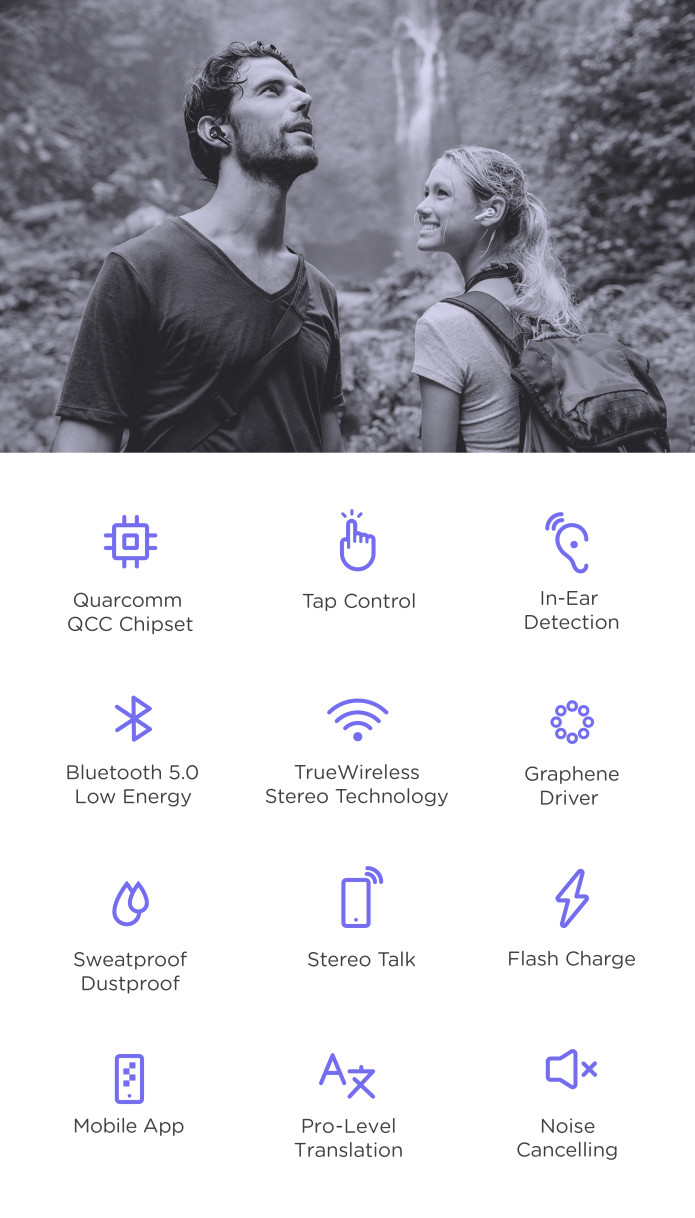 Tap Pro is equipped with a Qualcomm QCC3026 chipset. As the most advanced Bluetooth chipset series in the industry, QCC chipsets are featured with Bluetooth 5.0 Low Energy, and advanced technology specifically designed for true-wireless.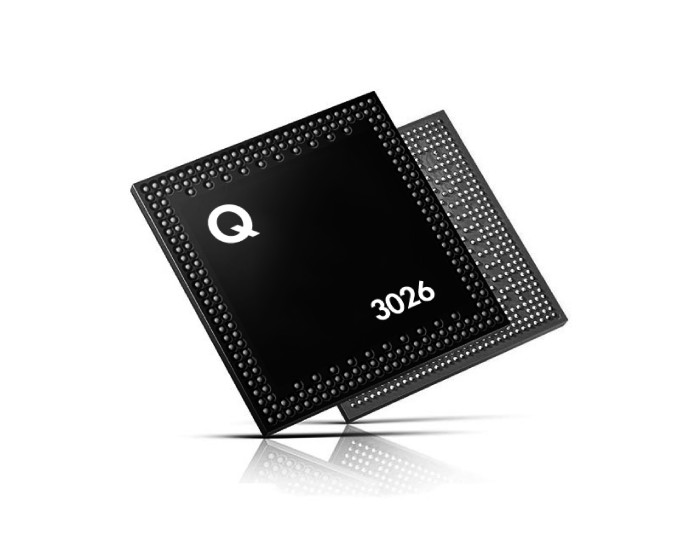 Learn more about QCC3026 Chipset

Most Bluetooth 4.0 chipsets in the market have their power consumption at around or above 20mA (milliamp). Some Bluetooth 5.0 chipsets can control the power consumption at or slightly above 10mA. QCC series' sub-6mA consumption is about half of the competitors and definitely unbeatable in today's Bluetooth market. *A mA is a unit of measurement for an electric current flowing through an electrical conductor and a measure of the rate of flow of electrons.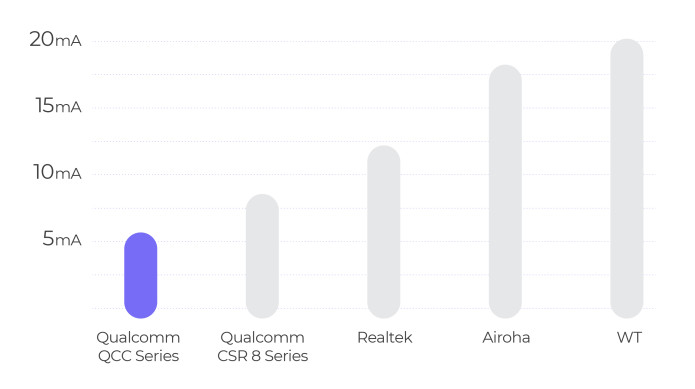 FITO Tap Pro is equipped with the most advanced consumer level accelerometers. It offers its users an even better experience with an optimized shape of the earphone body. Simply double-tap on the earphone to play/pause music or answer/end phone calls.

The proximity sensor and optical sensors are combined to allow the earphone to detect if it is in or out of your ear accurately.

The dynamic driver in FITO Tap Pro is applied with a graphene coating, which ensures the precision of oscillation, thus enhances sound clarity over its frequency spectrum, especially for the mid and treble range.
*The structure of graphene – a single layer of carbon atoms in a hexagonal lattice.
The charging case recharges your earphones in a fast and safe way. FITO Tap Pro extends its overall lifespan much longer than the 5+ hours of pure music playback. Compared to other Bluetooth 5.0 earphones with the same battery capacity, you'll find yourself having to charge FITO Tap Pro less frequently.
Fito Tap Pro is IP65 rated. It is water resistant and will not be damaged by sweat or rain. Water projected by a nozzle (6.3 mm) against the enclosure from any direction shall have no harmful effects. It is also dust tight, which means no dust gets inside the earphone to cause damage.
An elegant design with a premium housing allowing for maximum portability and protection.