The portable basketball hoop is made with a full-sized rim and comes with a full-sized basketball that you can inflate and deflate as necessary. This way everything is super compact, portable, and able to be strapped to your back or thrown into a bag to bring anywhere.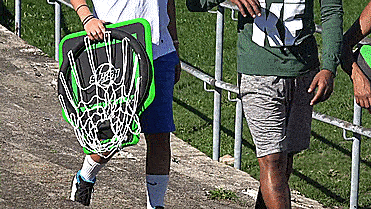 Named the Swish Portable Hoop, the backpack basketball hoop connects to any telephone/light pole, tree, pillar, and more in mere seconds using the same straps that are using for the backpack feature of the hoop. It uses two straps on the back of the backboard that attach to most surfaces using an alligator clip system.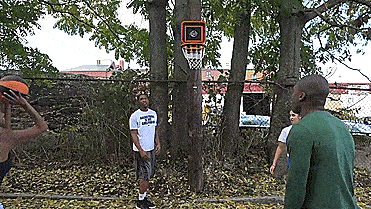 he portable basketball hoop comes with a backboard, rim, and net (with removable net hooks), an inflatable basketball, a handheld air pump (with needle), it comes in a few different color options to choose from, it weighs 2 lbs, and measures 18 x 17 x 20 inches.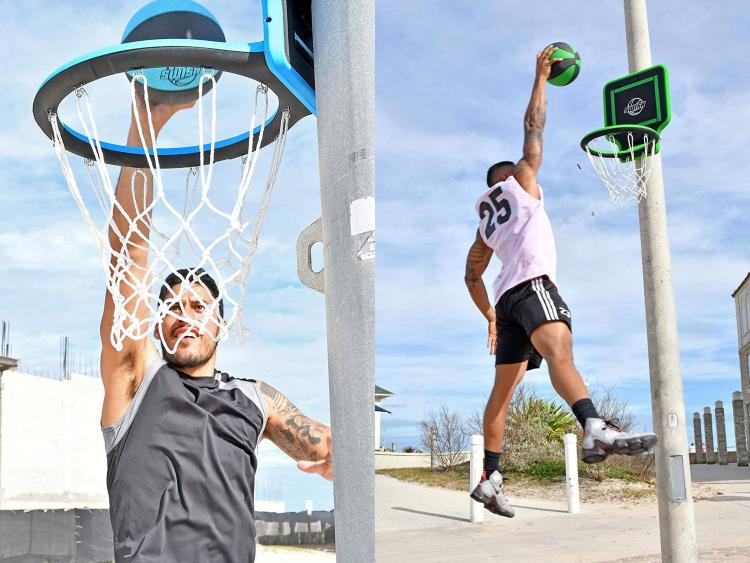 Check out the Swish portable basketball hoop in action via the video below.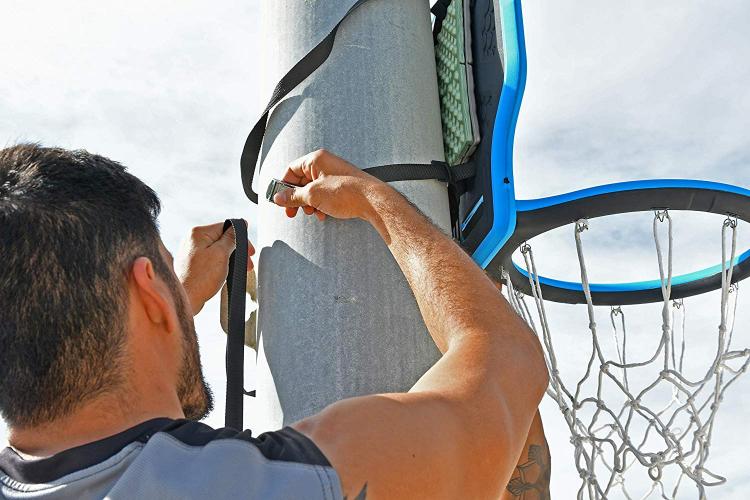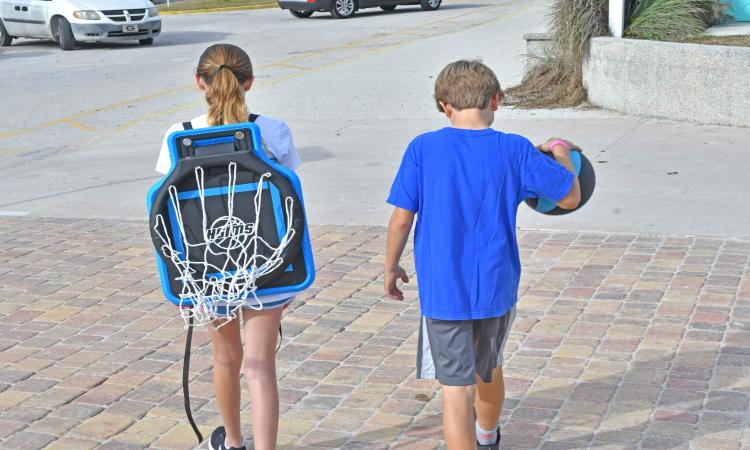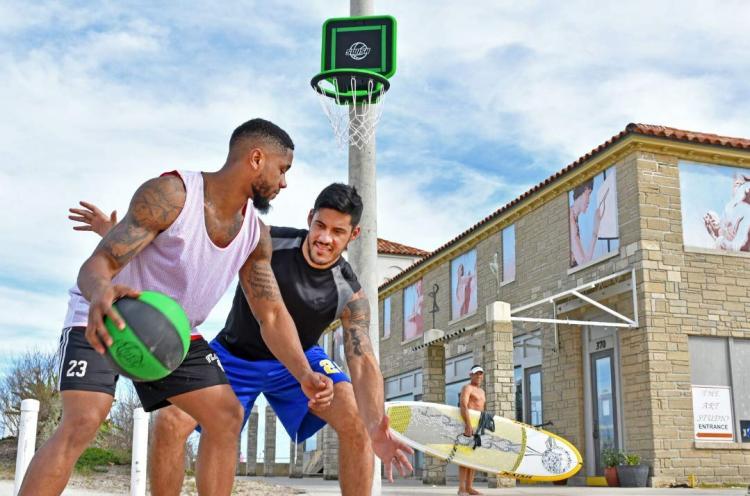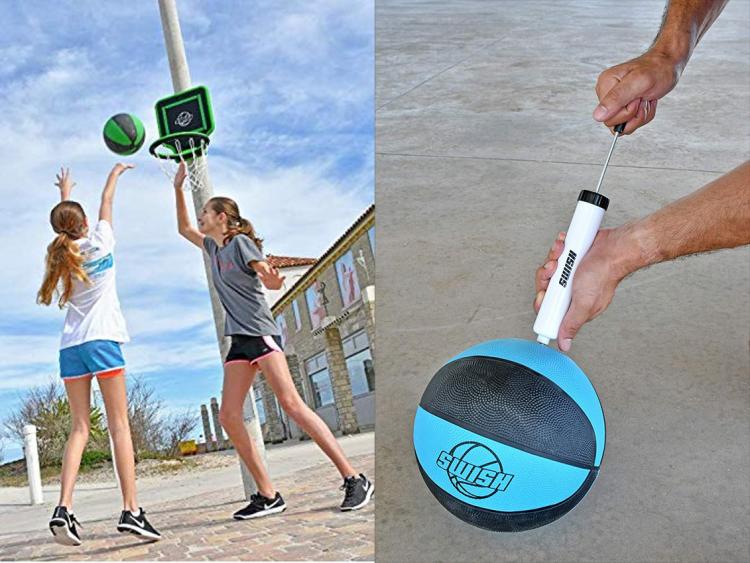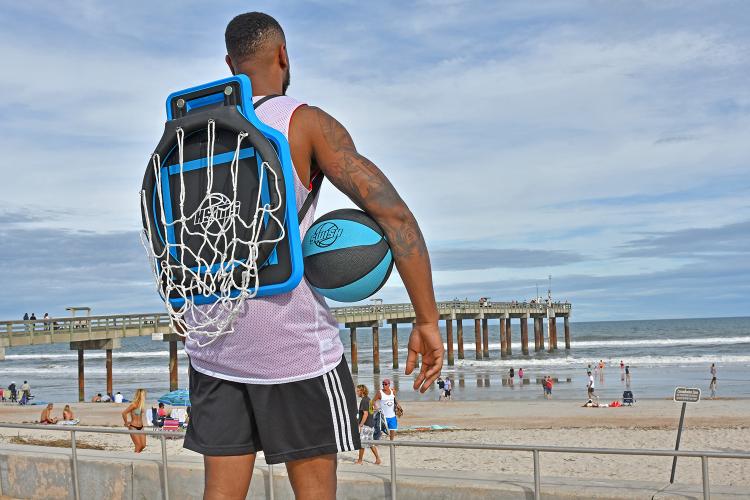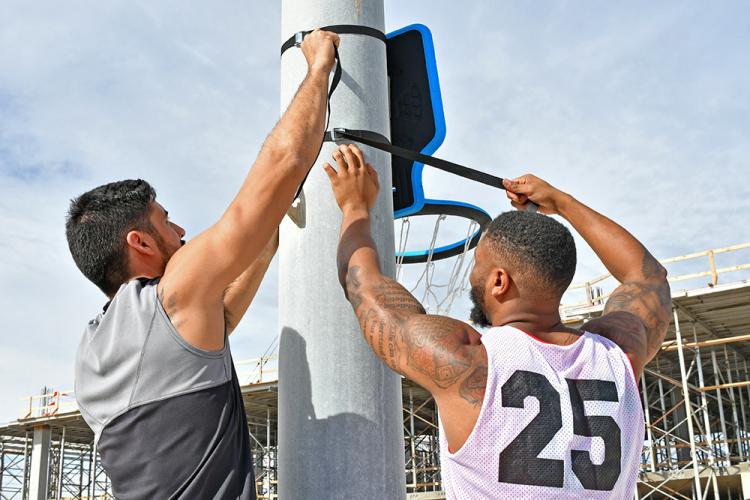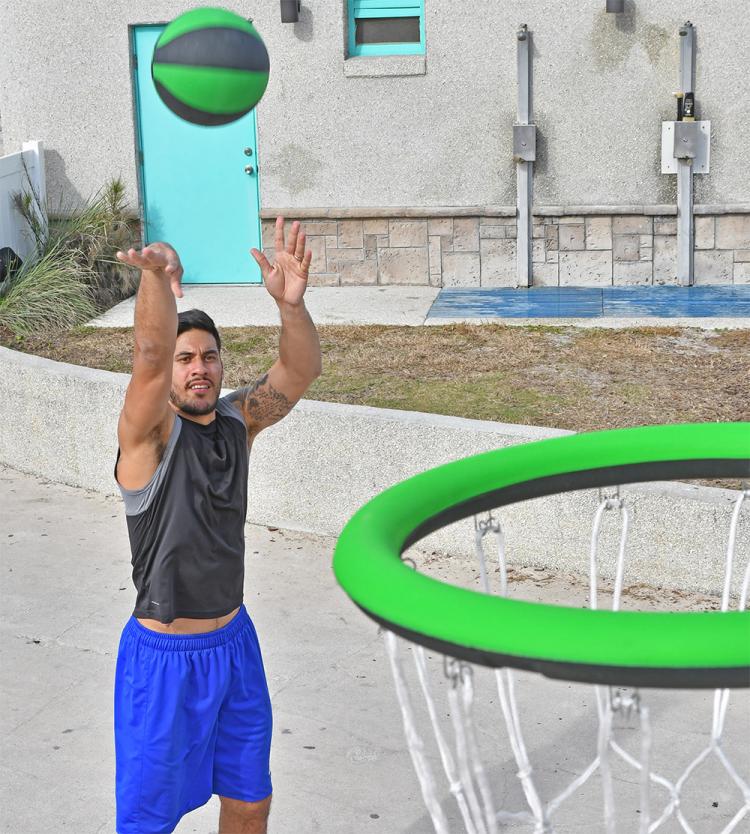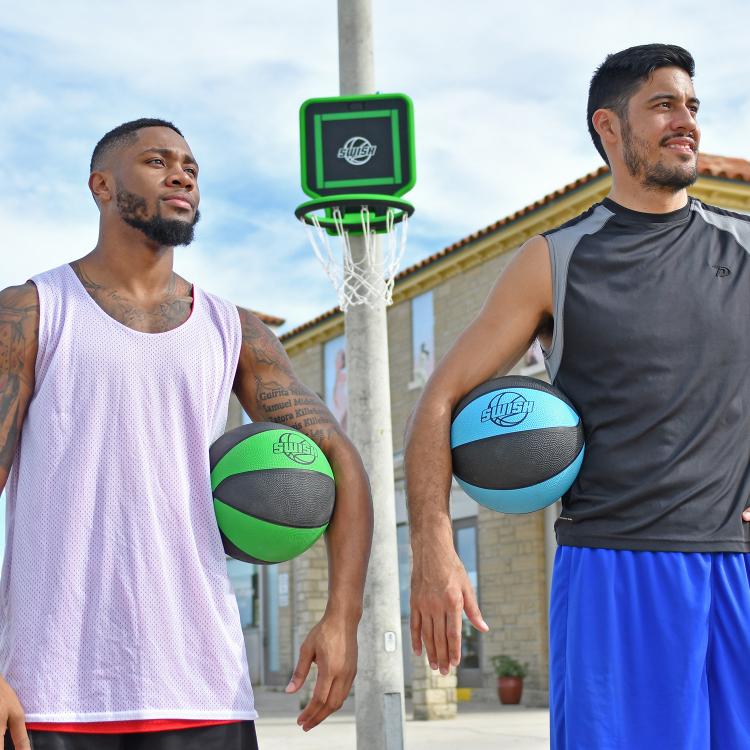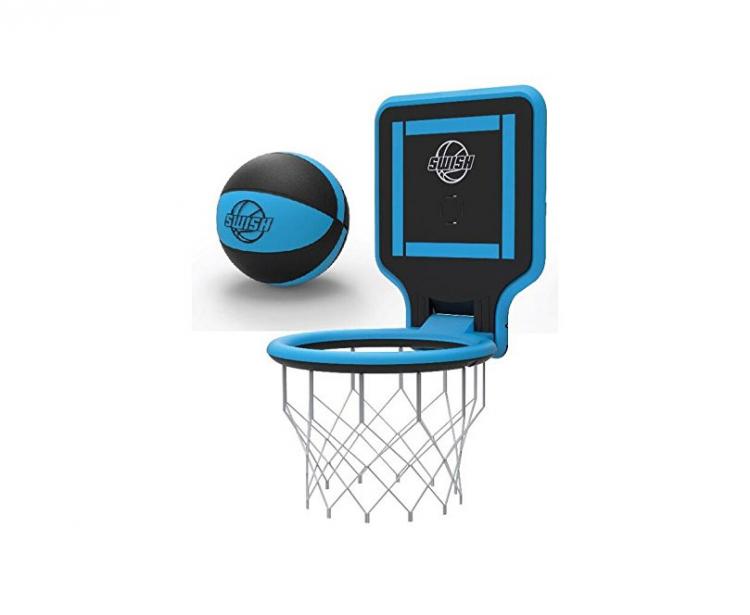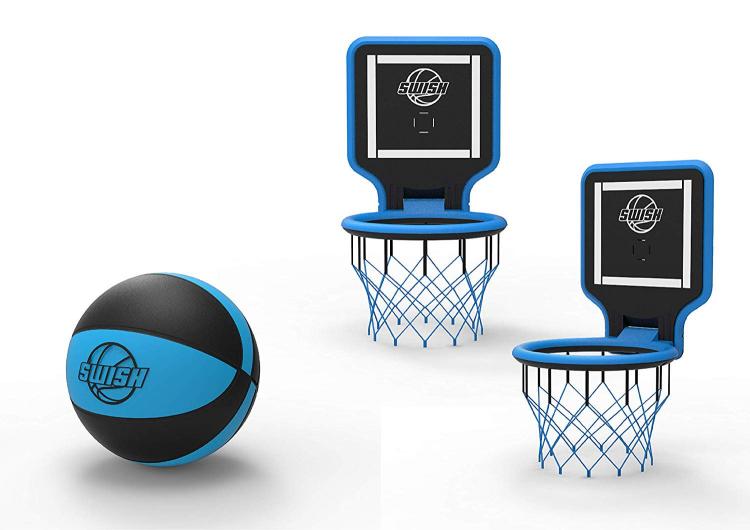 Swish Hoops Package Includes the Following!
Backboard with Full Sized Net

The net is held sturdy to the backboard with a magnetized system so the net wont flop around. The rim is regulation sized with an 18 inch diameter.

Full Sized Basketball

The Swish Portable Hoop comes with a regulation sized basketball, with a 29.5 inch circumference. And also a pump so you can begin playing basketball immediately.

Hand Pump Included

A small hand pump is included so you can inflate the basketball whenever and where you're ready to play.
About the Brand: Swish Hoops
The Swish brand is brought to you by Keeper Sports Products LLC. Keeper Sports Products is the company behind many of your other favorite brands in the sports industry - California Board Company (CBC), Scott Burke Boards, Chill Lake & Pool Products, Snow Daze Snowsleds, and more. Keeper prides itself on making sports products that are top notch quality while still being competitively priced - this is a name you can trust because as their motto goes 'If it's made by us, it's a Keeper!'