Lightweight & compact! A hot brush that is cordless and easy to care for your hair.
The hair spread out on the go is also quickly neatly gathered into the
hair.
Because it is cordless, you can carry it and use it at any time.
It can be set to the temperature of your favorite by three levels of temperature
control.
While brushing your hair, you can easily put your

hair together with the heat of a hot brush♪ After use, there is a cover, so you can immediately hold it and carry it with you.
For 1 you who want to have a cohesed hair all day long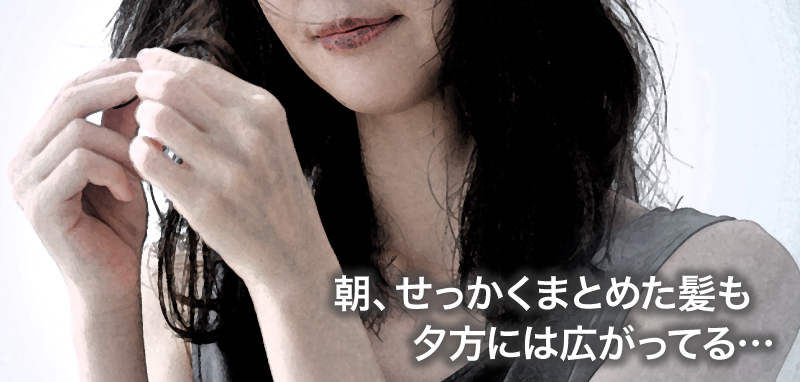 In the morning, the hair I put together was spreading and lying in the evening.
But it's hard to put it together on the
go... If you want to have a cohesed hair all day long, we will introduce you to a very recommended hot brush♪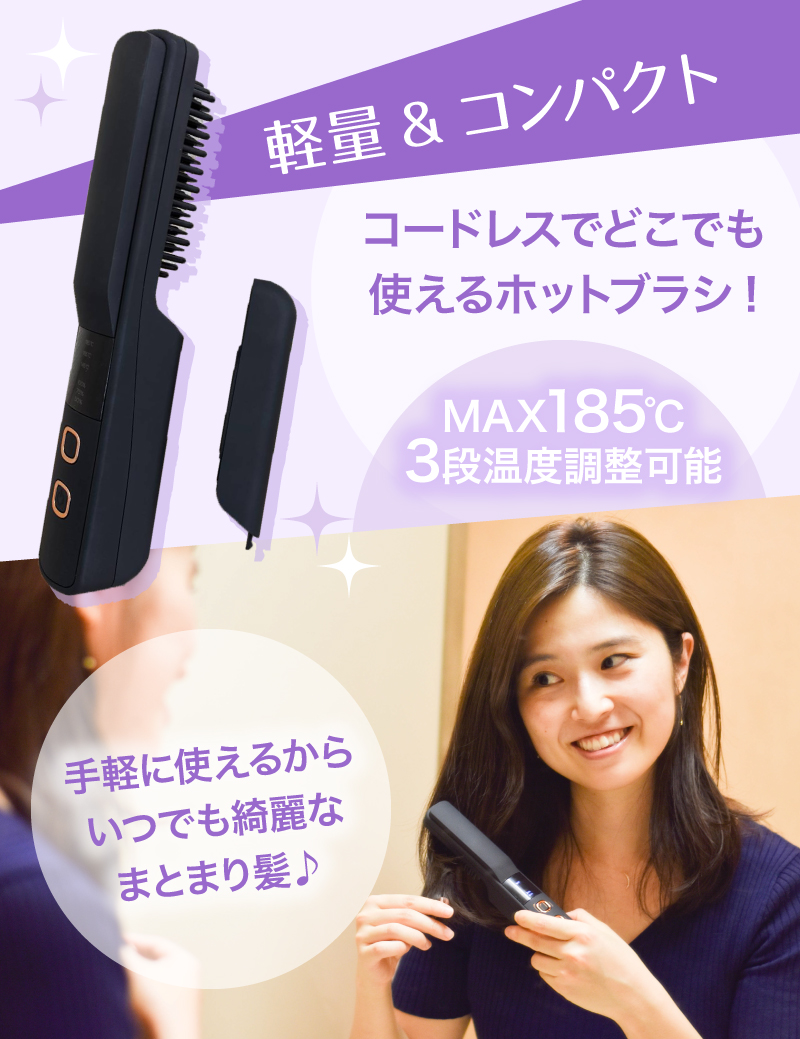 With this cordless hot brush that can be styled anywhere, you can always maintain beautiful hair.
Lightweight & compact and
portable!
Moreover, because it is cordless, it can be used easily even in places where there is no power supply.
It warms up quickly, so you can fix your hair in the makeup room before meeting your important
people.
You can always play an active part in the ease of use of ♪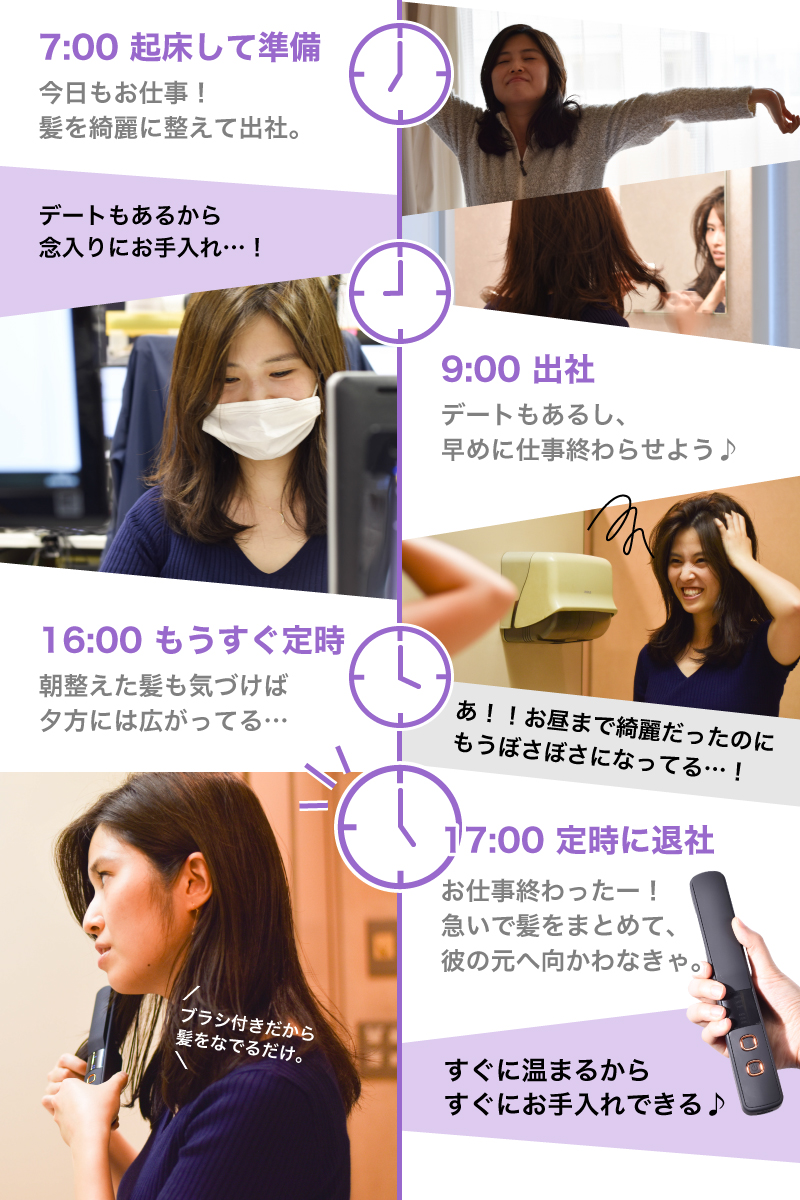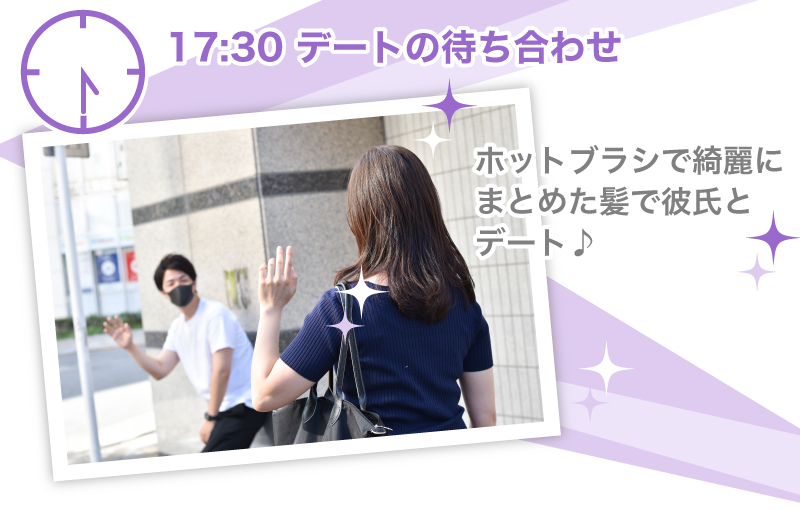 Even when you go to the office, if you have this one, you can rest assured!
For example, when you have a date plan after leaving the office, you want to meet with your hair neatly.
With this hot brush that warms up quickly and can be taken care of immediately, you can quickly put it together beautifully♪
The spread is also solved with a hot brush.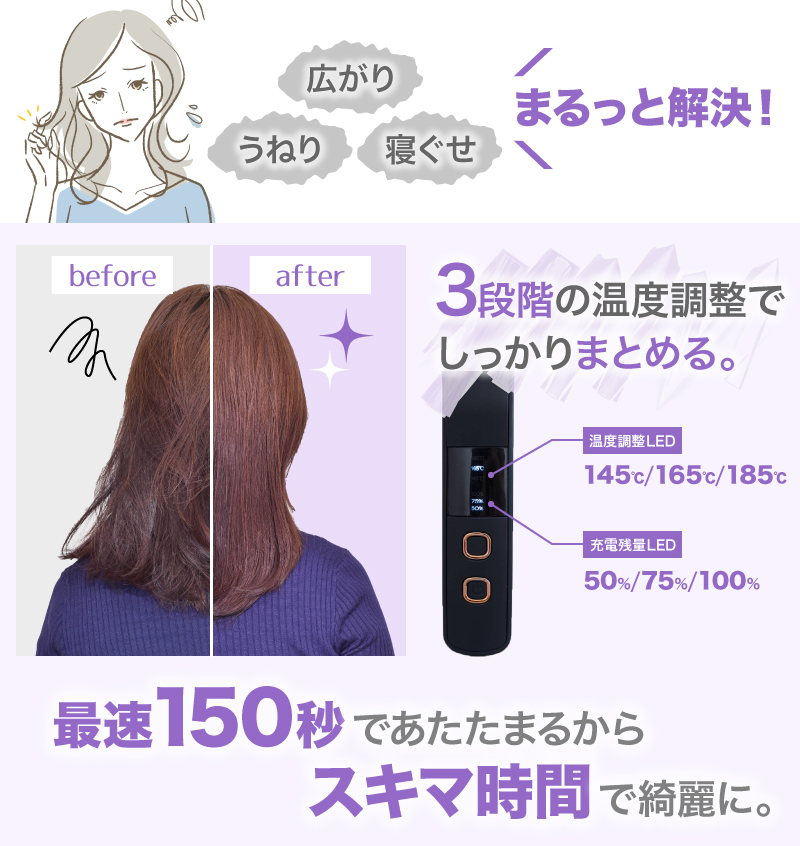 A hot brush that is sure to play a big role in the rainy season when it is easy to reing and the time when it is easy to spread in the evening!
The gloss is so different just because the hair is neatly put
together.
The easy-to-read LED display displays three levels of temperature control, which can be set at the touch of a button.
Because it warms up in the fastest 150 seconds, it is easy to take care of
♪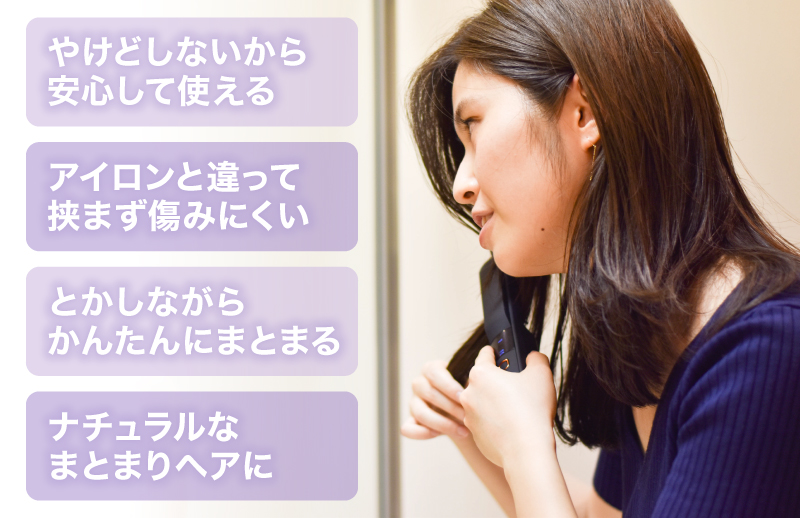 Hot brushes are different from hair irons and have many advantages.
Because it is not sandwiched directly with a metal plate, the finish is natural and hard to
scratch.
It's very easy because it's


just a brush♪ it's also recommended for the use of bangs that tend to be worried about the well-growing.
With a special purse bag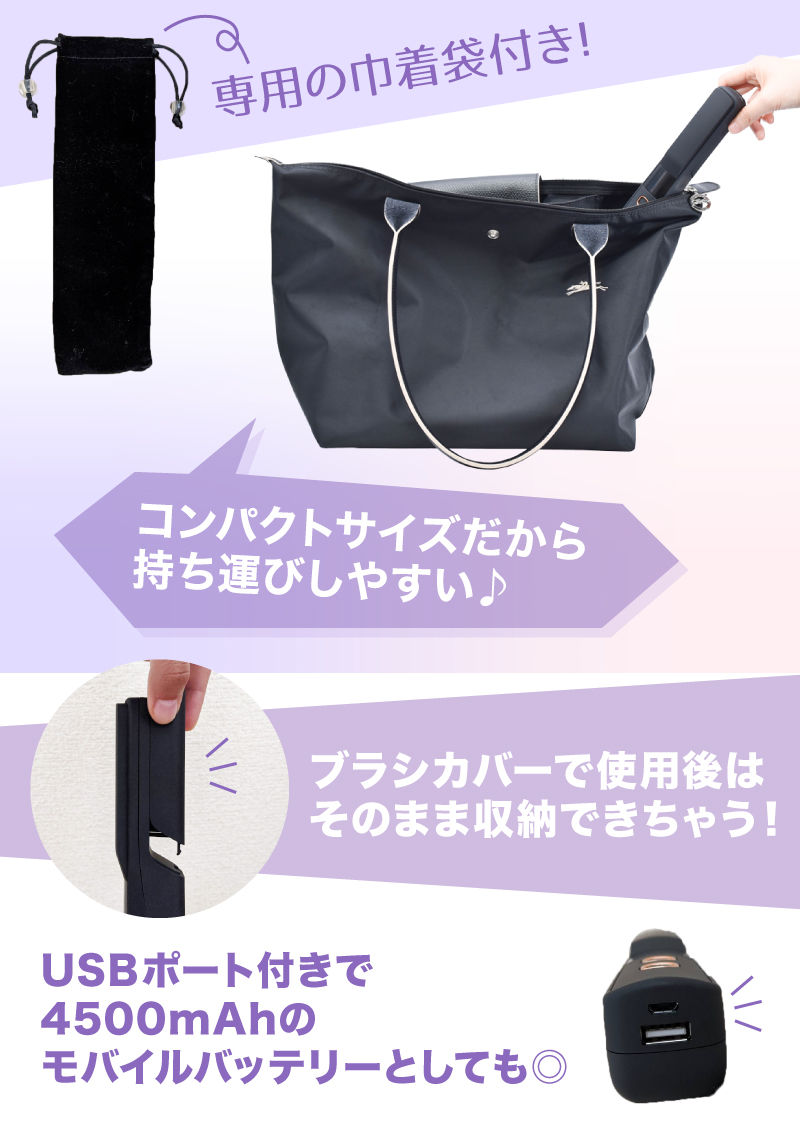 The main body is very compact! It is a slimmer and easy-to-carry size that can be placed in a small pocket of a bag.
In addition, it is also possible to prevent scratching because it is with a special purse bag.
It can be used not only as a hot brush, but also as a mobile battery with a USB
port.
With 4500mAh built-in, the charging of the smartphone is a little insufficient... It is useful in such an emergency.
Size Detail