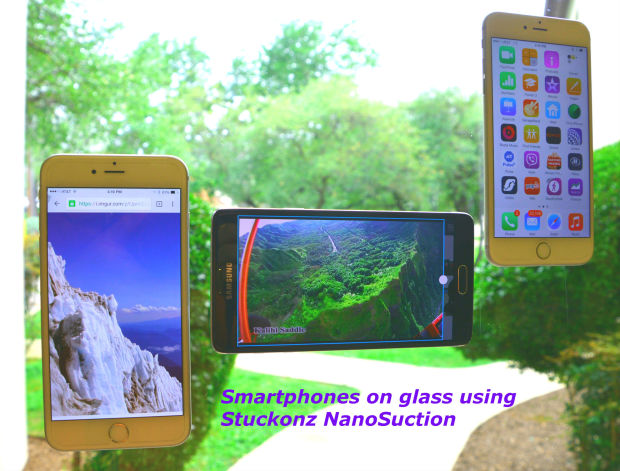 With Stuckonz, it's easy to stick your mobile device to most smooth, flat surfaces.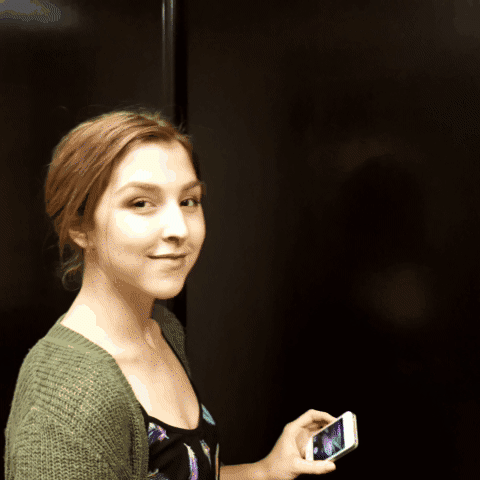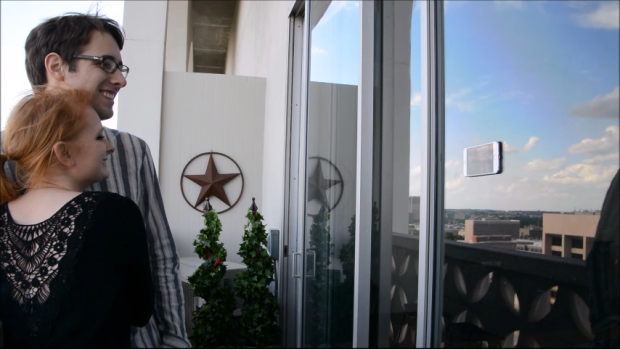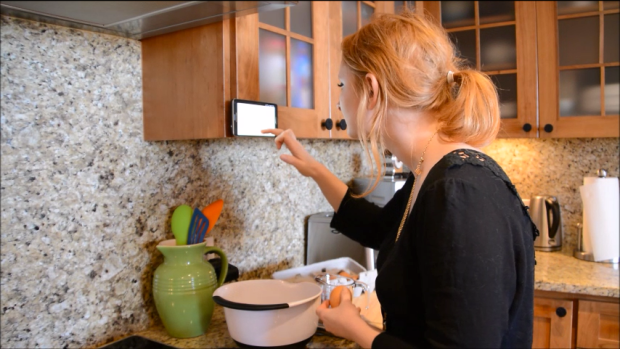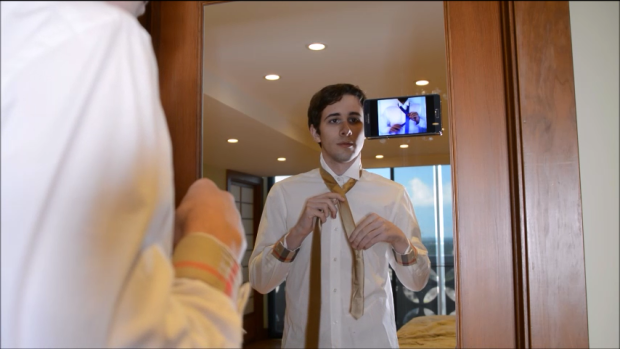 Stuckonz are like having another person to hold your phone, allowing you to take better photos and use your mobile device in new and useful ways not possible before. With Stuckonz, everyone can be in the picture.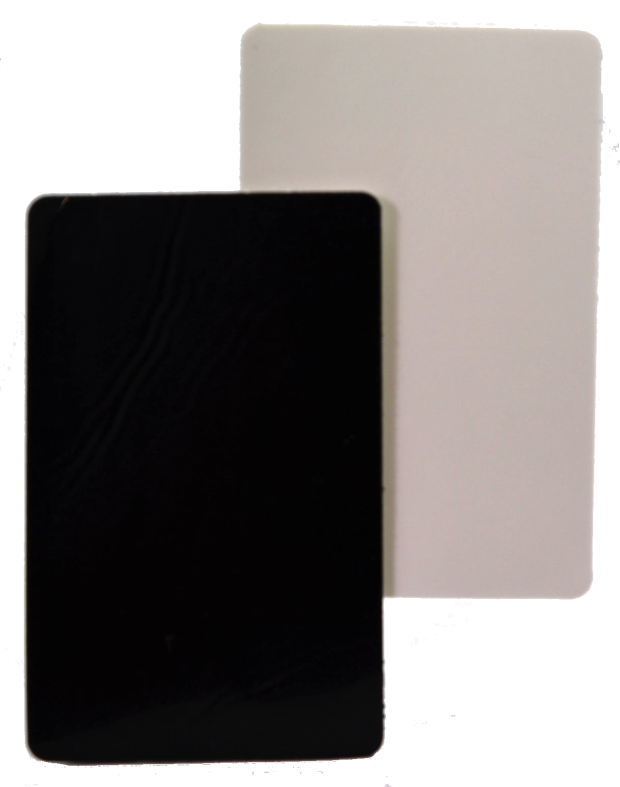 Behind Stuckonz simple appearing exterior are decades of advanced materials design technology. While Stuckonz may look like simple pieces of plastic, they are powerful and can hold hundreds of times their own weight.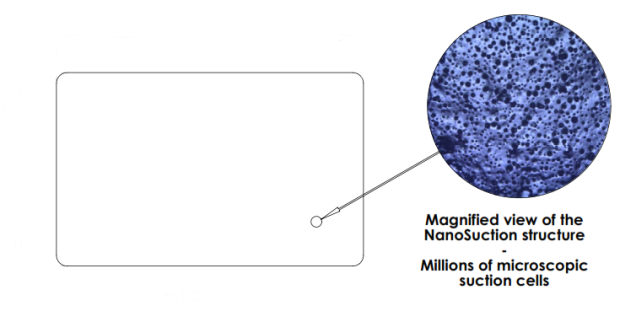 Stuckonz have millions of microscopic suction "cups" on their surface. Because they use suction, Stuckonz stick without being sticky or leaving a residue.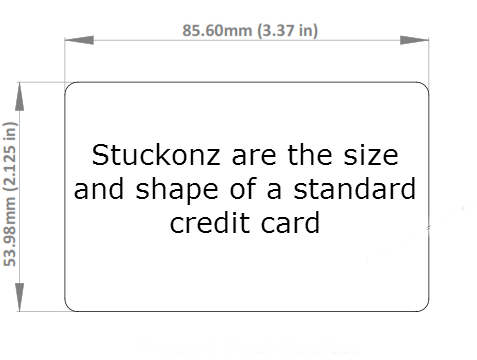 Each Stuckonz is engineered with 5 layers: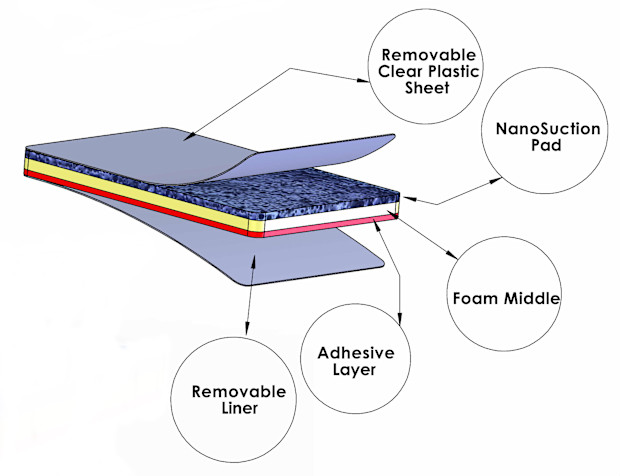 Stuckonz have two sides, the top side with nanosuction (blue in the diagram) and the bottom side with adhesion (red in the diagram). The bottom side of each Stuckonz holds tightly to your device. Stuckonz are shipped with a protective liner on both sides that must be removed to use the product.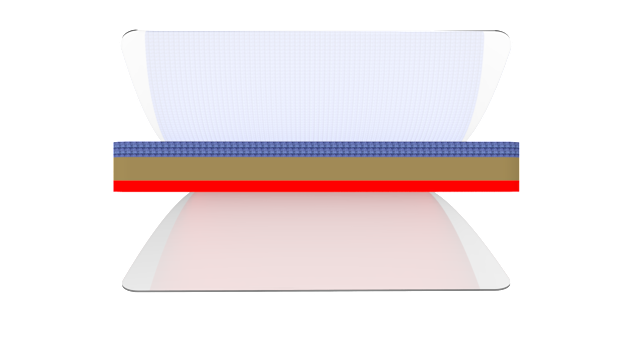 Stuckonz stick on many clean, flat, smooth, dry, non-porous surfaces including: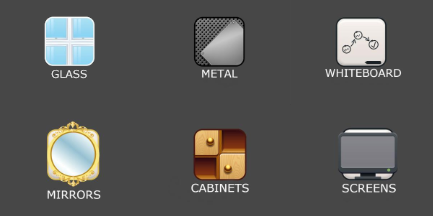 Stuckonz work best on devices with flat backs or with flat cases.

Yes. Stuckonz are removable and repositionable.

Stuckonz come in black or white. You can have any color you like, as long as it is black or white.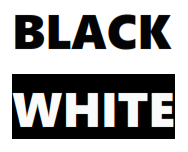 Yes. Just use two or more Stuckonz depending on the size of your tablet.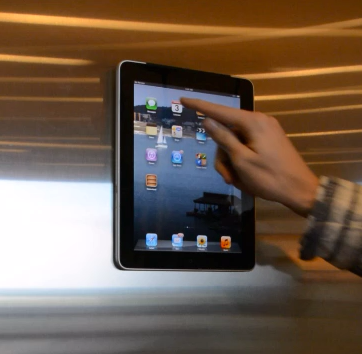 Stuckonz work like an anti-slip pad when laid flat, to help prevent your device from moving around or falling. By holding tightly to the surface, Stuckonz can also keep toddlers from moving your phone.

Stuckonz come with a cover to protect them and extend their life.
Clean and rejuvenate your Stuckonz by wiping it with a damp cloth or paper towel and allowing it to dry. You can also use tape (like Scotch Tape) for a waterless method to clean the surface of Stuckonz.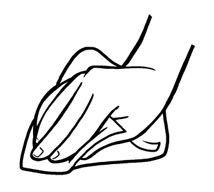 Yes. Choose your favorite object that is the size of a credit card. A laminated, plastic, or glossy object works best. Examples of covers can be ID cards, photos, business cards, etc. Use your imagination and make your Stuckonz even more fun.

Stuckonz keep suction power over time when kept clean and undamaged. A cared for Stuckonz will last many months to years. By cleaning your Stuckonz with a damp cloth or paper towel, you can repeatedly rejuvenate and indefinitely extend the life of your Stuckonz.

Yes, really. Free shipping in the USA and Internationally. If you are outside the USA and contribute to perks of up to three Stuckonz, your order will be posted with Global Forever Stamps via United States Postal Service. The stamp looks pretty amazing too: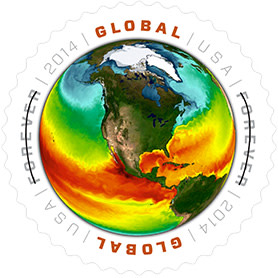 Share your new ideas and selfies by using #StuckonzSelfie when posting to your favorite social media. After shipment to Indiegogo contributors, we will announce contests and prizes for the "best" and "craziest" selfies found at #StuckonzSelfie.


Will Stuckonz interfere with induction charging, WIFI or other wireless functions?
Stuckonz will not interfere with induction charging, and actually helps by keeping your device from coming off the induction charger accidentally. Stuckonz will not interfere with WIFI, Bluetooth, NFC, or other wireless functions of your device.
Does temperature affect Stuckonz?
Stuckonz work in normal living temperatures from 0° C/32° F to 120° F/50° C.
What surfaces will not work with Stuckonz?
Stuckonz will not work on wet or oily surfaces or surfaces that are uneven, dirty, or porous. Certain chemicals or solvents can damage Stuckonz. Unsure of your surface or suction contact? Exercise caution before letting go of your device.
What is the "Stuckonz Test"?
Use the "Stuckonz Test" to assess the suction contact with a slight pull on the device, like checking a suction cup for suction. The device should adhere tightly to and not come off of the surface. Do not let go of your device if it does not pass the "Stuckonz Test" or if there is any doubt about whether there is sufficient suction to hold the device.
Will Stuckonz always work?
Test your application. Make sure the condition of the Stuckonz, the surface chosen, and the suction contact are sufficient to support the device for the amount of time you plan on Stuckonz supporting the device. Stuckonz stick temporarily, and like all suction devices, the duration of suction cannot be predicted. Use Stuckonz responsibly and at your own risk. Be smart and enjoy your Stuckonz safely.

We are a husband and wife team.
First, we should mention that the spokesperson in our video is our son, John. The actress in the video is John's significant other, Peyton. Our niece, Rachel, stars in the GIF. Kudos and many thanks to all of them for doing a great job.
Together we formed our company, eoseek llc, and created the Stuckonz brand.
We have been amazed at the universally positive reaction Stuckonz has received. One of our main goals is to make Stuckonz available to everyone, no matter where they live. We Thank YOU for supporting Stuckonz and for sharing Stuckonz on social media.
Initial Goal Reached - New Stretch Goal:
Thank you Indiegogo contributors for pushing Stuckonz to goal in JUST 6 DAYS!! Help us reach our Stretch Goal of $10,000. Remember, Stuckonz make Great Gifts.
Sourcing bulk materials, tooling & die cutting, and shipping have all been worked out. Indiegogo funds will help with materials acquisition in sufficient wholesale quantity so that we can maintain a quality product at a low price with free shipping worldwide. Indiegogo funds will also help us with retail package design, website creation, e-commerce setup, and a streamlined order fulfillment process. Thank you Indiegogo contributors!