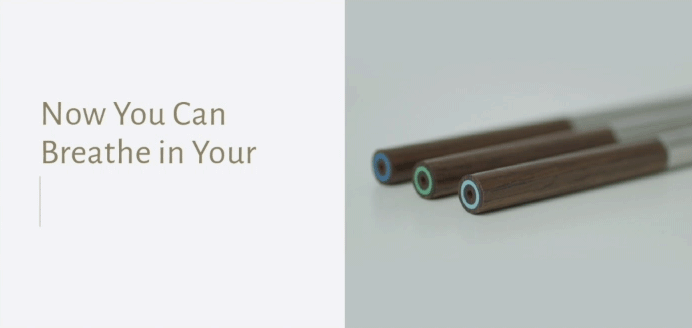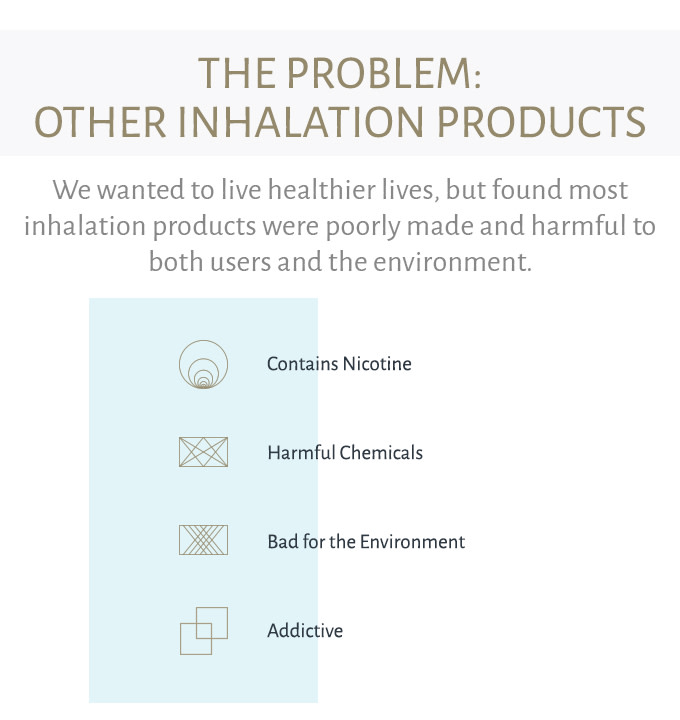 It's no secret that most inhalation devices are harmful to users and the environment

.
We also understand that there are health benefits from quitting tobacco and nicotine at any age, with even greater benefits for people who stop at earlier ages.

We built Vitamin Air because we were frustrated consumers who wanted recreational users and consumers who were trying to quit tobacco and nicotine to have a superior alternative that was well-designed, vitamin-based, and nicotine-free.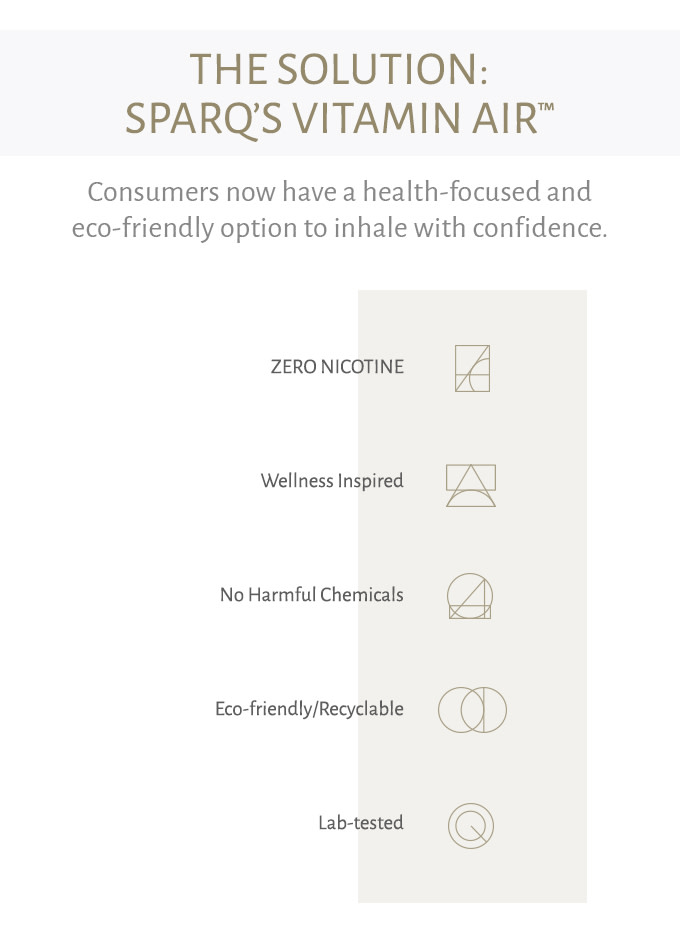 At Sparq, our mission is to help people live healthy, empowered lives by offering a sustainable,
wellness-inspired inhalation alternative
that removes the stigma surrounding inhalation.
Recognizing the lack of safe, socially conscious and recyclable options for adult inhalation device users, we worked with leading scientists and expert product developers to design Vitamin Air which contains nutrient-dense vitamins instead of harmful chemicals and nicotine. Our blends all contain essential nutrients, natural herbs and botanicals often used to maintain a healthy body and lifestyle.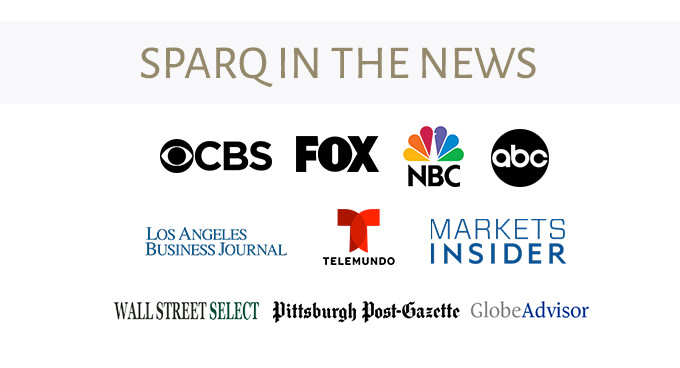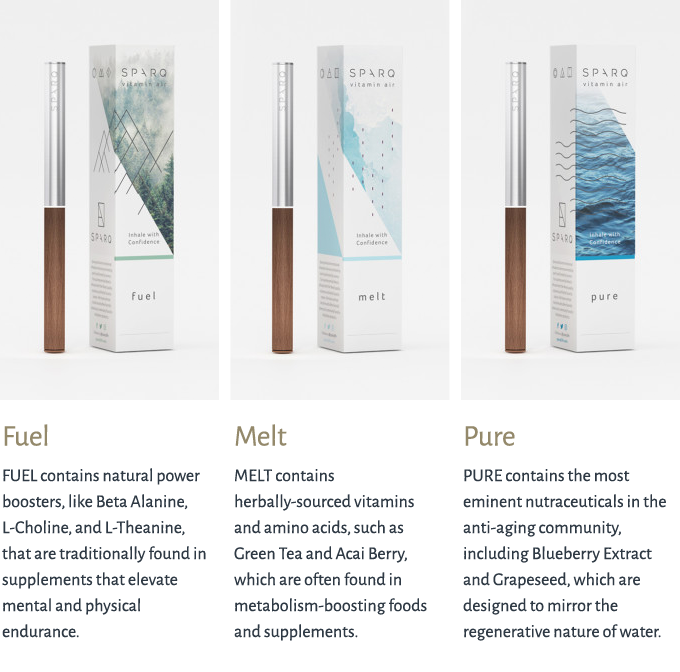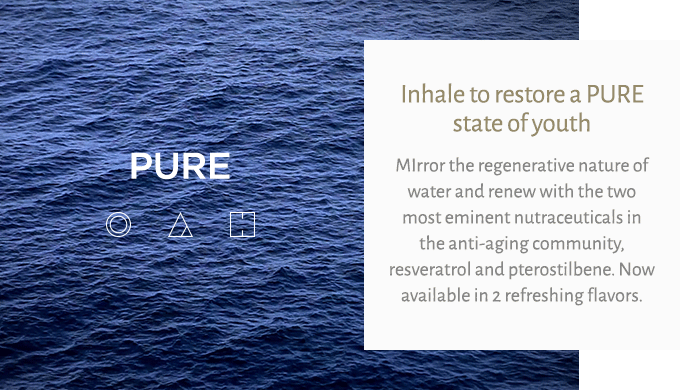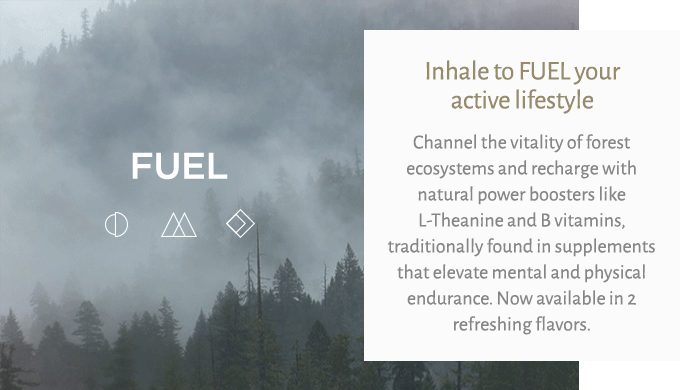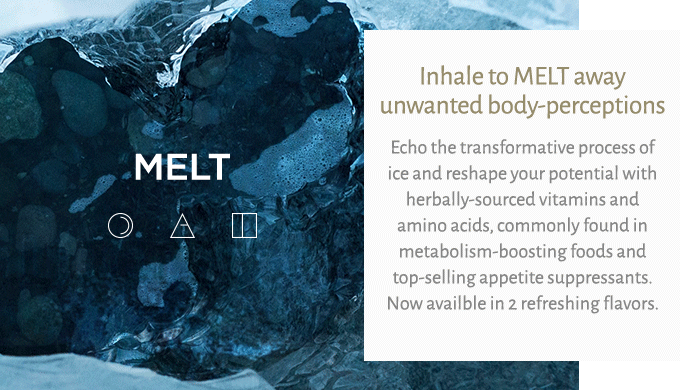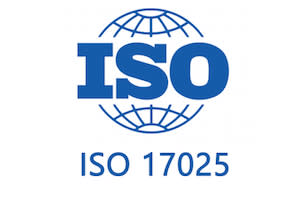 What did we test for?
Comparison of e-liquid to Vitamin Air's activated aerosol via GC/MS scan (gas chromatography-mass spectrometry)
Carbonyls compounds in aerosol
Carbonyls compounds in e-liquid and e-liquid flavorings by HPLC/UV (high-performance liquid chromatography). Analytes include Diacetyl, Acrolein, and Acetoin.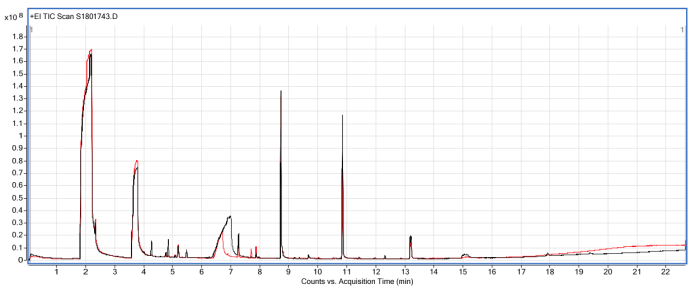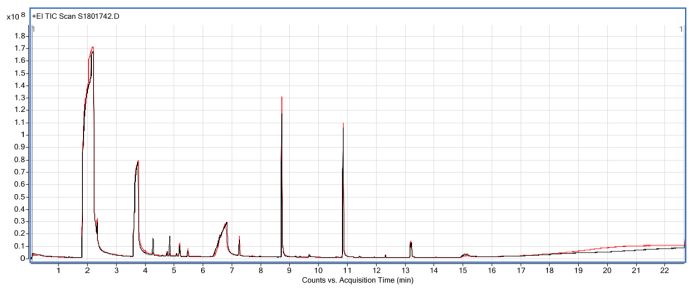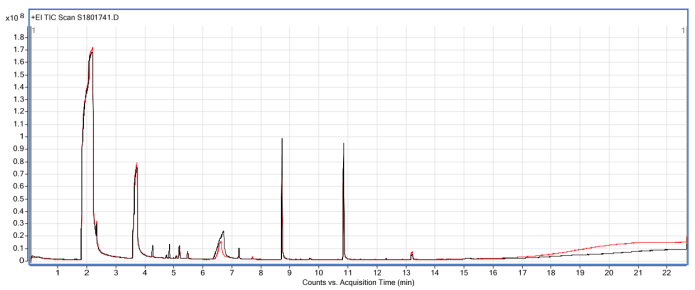 *ND = not detected
When ingredients are heated, they can break down into potentially toxic materials. Via extensive lab-testing, we have ensured that all Vitamin Air formulas remain intact when heated and do not produce harmful by-products. This conclusion is clearly exhibited in the 3 GC/MS Scans above. Samples were analyzed before and after vaporization; since no new "peaks" were formed (liquid vs. aerosol/red vs. black) we can deduce that no by-products were produced. All testing and analysis were conducted by an independent testing laboratory accredited to ISO 17025.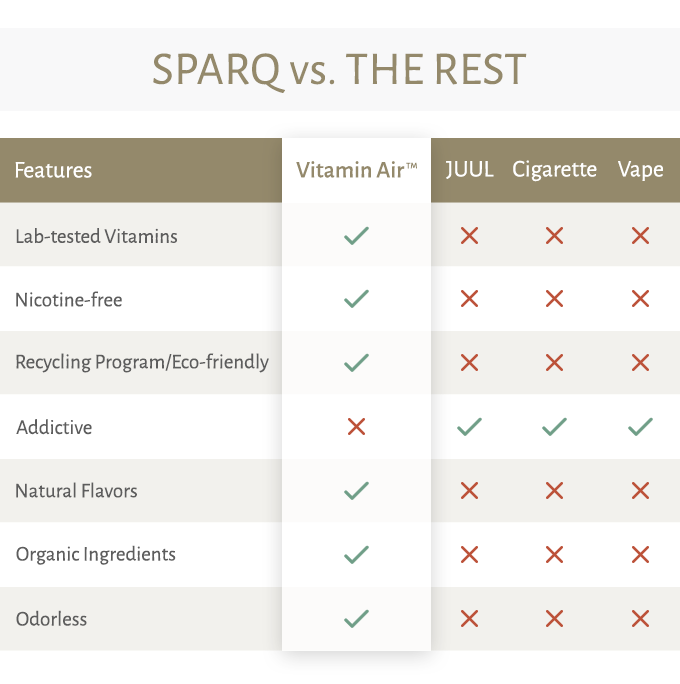 Infused with an organic base of USP-grade vegetable glycerin,
Sparq Vitamin Air formulas offer natural power boosters like L-Theanine and Beta Alanine, metabolism-enhancing herbs and vitamins like Acai Berry and Green Tea, or anti-aging nutraceuticals such as Blueberry Extract and Grapeseed.