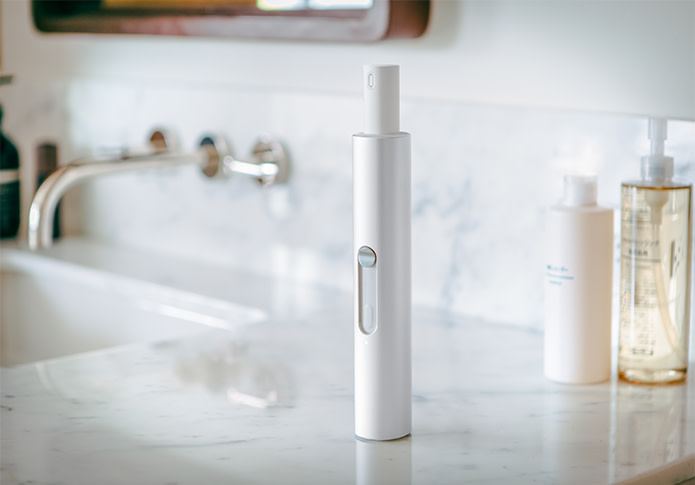 Meet Sonny, the world's first portable bidet. Sleek, intuitive to use, environmentally friendly and more hygienic than toilet paper – we are reinventing the bathroom experience. Sonny is a product for everyone, with a thoughtful, minimalistic design engineered with premium components. The result is a revitalizing hygienic experience that you can take with you.
We partnered with award-winning studio Box Clever to create a truly beautiful portable bidet. For the healthy, hygiene-conscious and environmentally aware lifestyle, Sonny helps reduce your environmental burden while increasing your personal cleanliness. Elevate your cleanup routine for an effective, thorough cleanse.
No Installation

3 Weeks of Use per Charge

Save 1,739 Gallons of Water per Year from being Used to Make Toilet Paper

Antibacterial, Interchangeable Nozzle Head

Normal and High-Pressure Spray Settings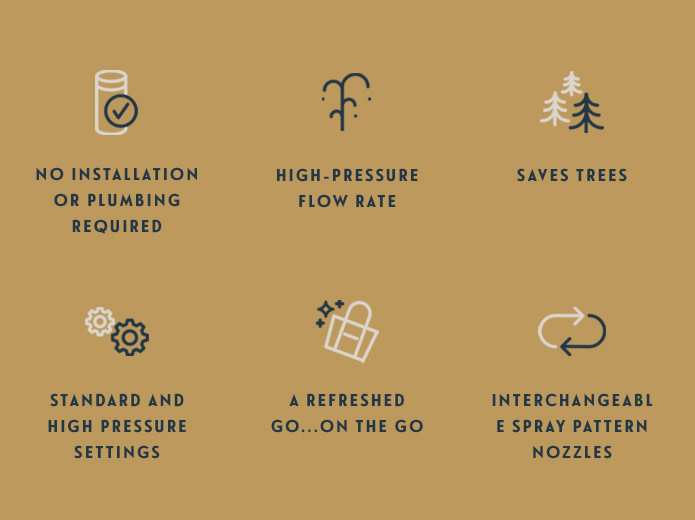 In late 2017, we embarked on a journey to revolutionize people's behavior in the bathroom.
We traveled all over the world in order to understand the stigmas and cultural values assigned to this universal human ritual, and discovered an intricate story around hygiene, personal care, cultural relativism, the environment, and access to proper sanitation.
We would be remiss not to mention the work of journalist and author Rose George whose incredible book The Big Necessity: The Unmentionable World of Human Waste and Why It Matters had a massive impact on us and (the endlessly amusing) Jack Sim of the WTO (World Toilet Organization), whose insight and encouragement significantly influenced and inspired us.
It was this convergence of experiences and that shaped our vision for Sonny.
To bring Sonny to life, we partnered with Box Clever, the award-winning industrial design team behind such culturally relevant and impactful brands as AWAY + NEBIA.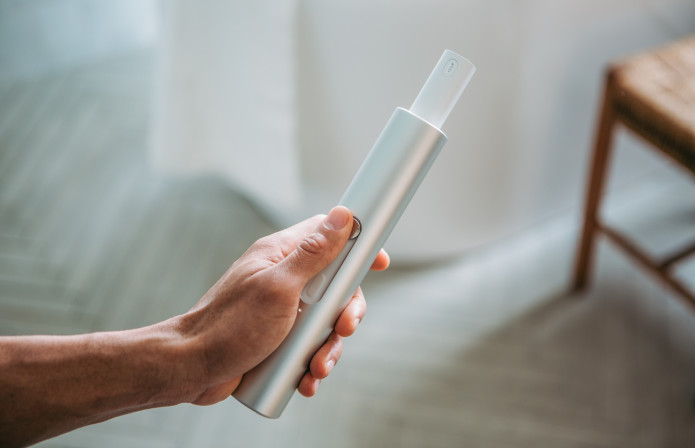 "It's an anodized aluminum tube with a similar, metallic sheen of an old iPod Nano. It's portable, with a rechargeable battery that lasts up to three weeks. It's just that instead of blasting music into your ears, it blasts water into your butt. (The water is stored in a cartridge you refill with each use.)" - Mark Wilson, FastCompany

Toilet Paper
It has existed for over 100 years with little innovation. It's mass-produced, hygienically ineffective, environmentally unsustainable (requires 500 billion gallons of water) and contributes to deforestation (15 million trees annually)
Wet Wipes
Pose a significant strain on the environment and are responsible for clogging sewage plants in cities all over the world.
Toilet with an Integrated Bidet
Clean + Hygienic, but is burdened by being perceived as impractical (requires specific plumbing and an electrical outlet) or unaffordable and requires expert installation.
And that's when it hit me. If we made washing up as simple and easy as bringing your own sprayer, we could prevent thousands of trees from becoming useless, crappy toilet paper.

Every time you wipe, you are contributing to the 36+ million rolls of toilet paper used every year. That's 15 million trees! It also takes 473 billion gallons of water to produce that paper. Help the environment and feel better while you're doing it.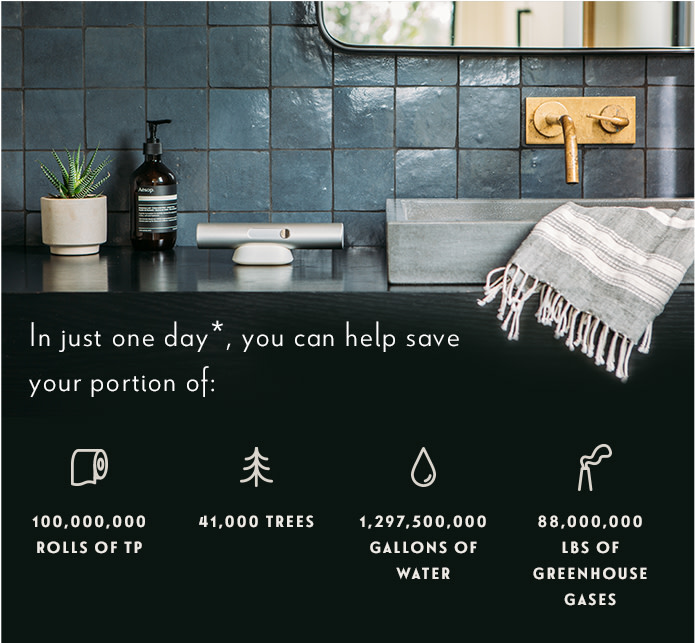 You could clean not only your bum but just about anything. Your baby, your dog, your surfboard, your camping laundry, or even those hard-to-reach spots in the shower.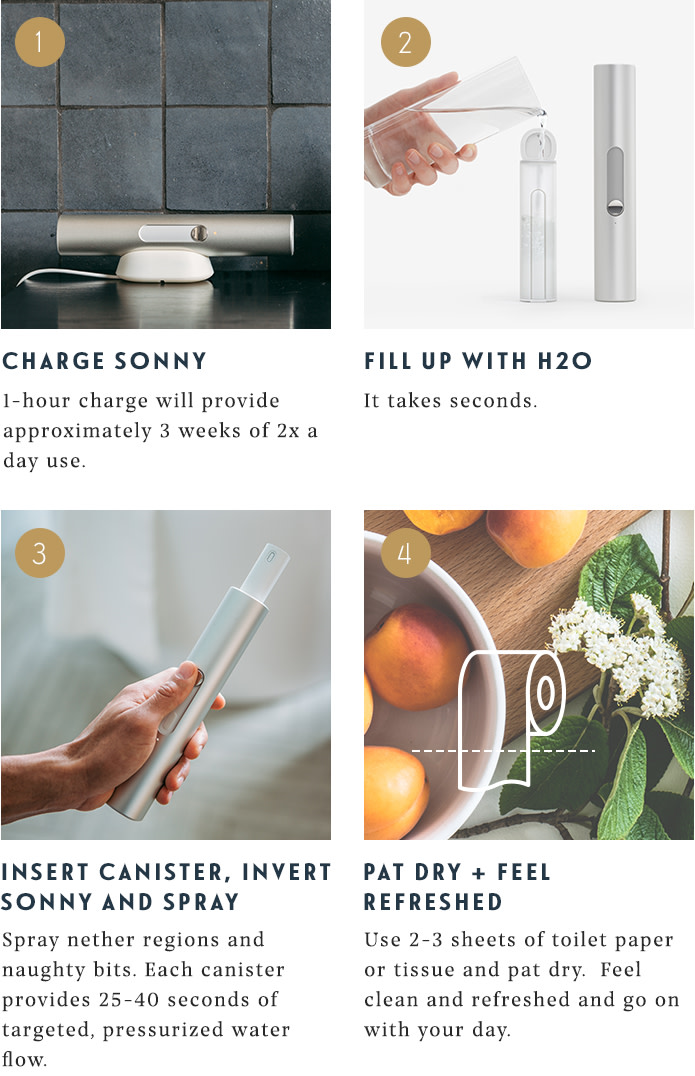 You could clean not only your bum but just about anything. Your baby, your dog, your surfboard, your camping laundry, or even those hard-to-reach spots in the shower.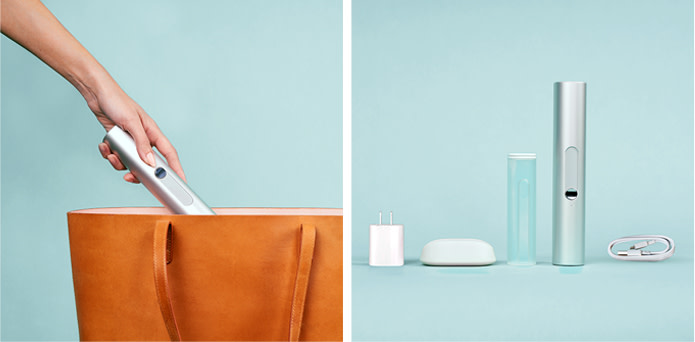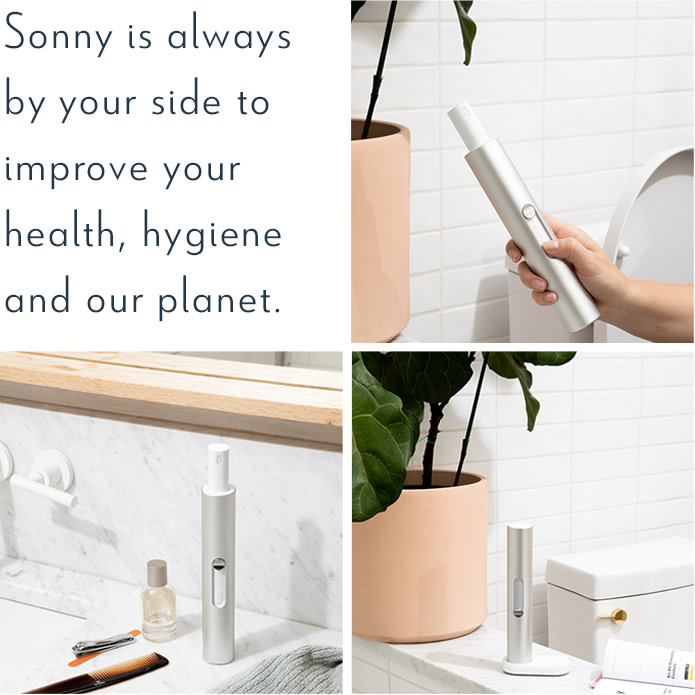 With a premium product feature set. Beautiful, functional and intuitive to use. It can live discreetly in any living space.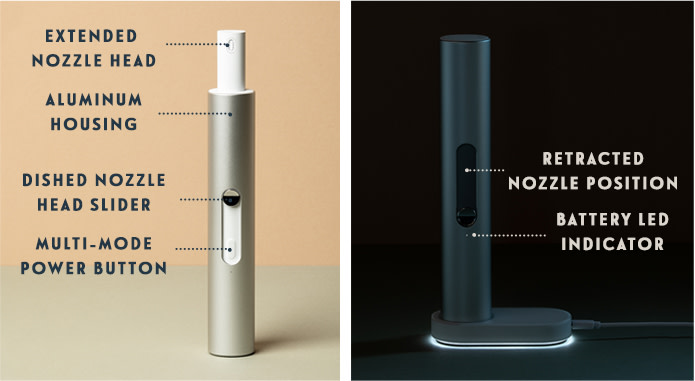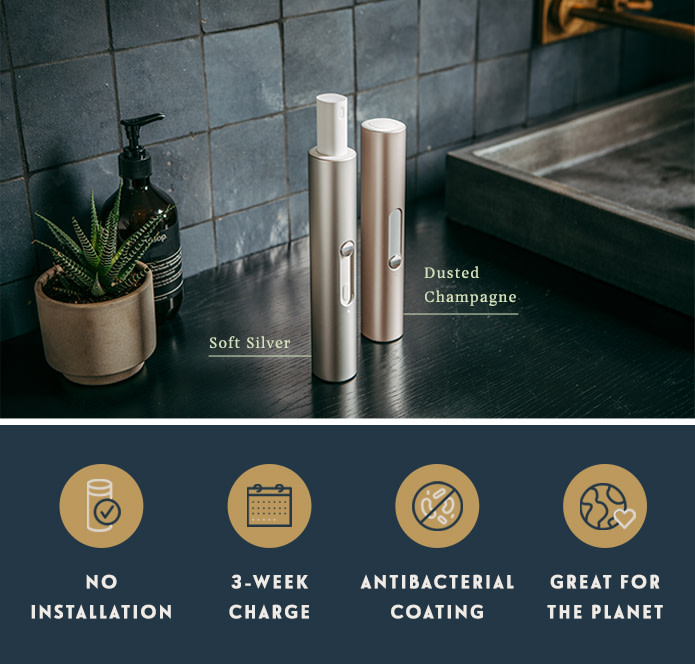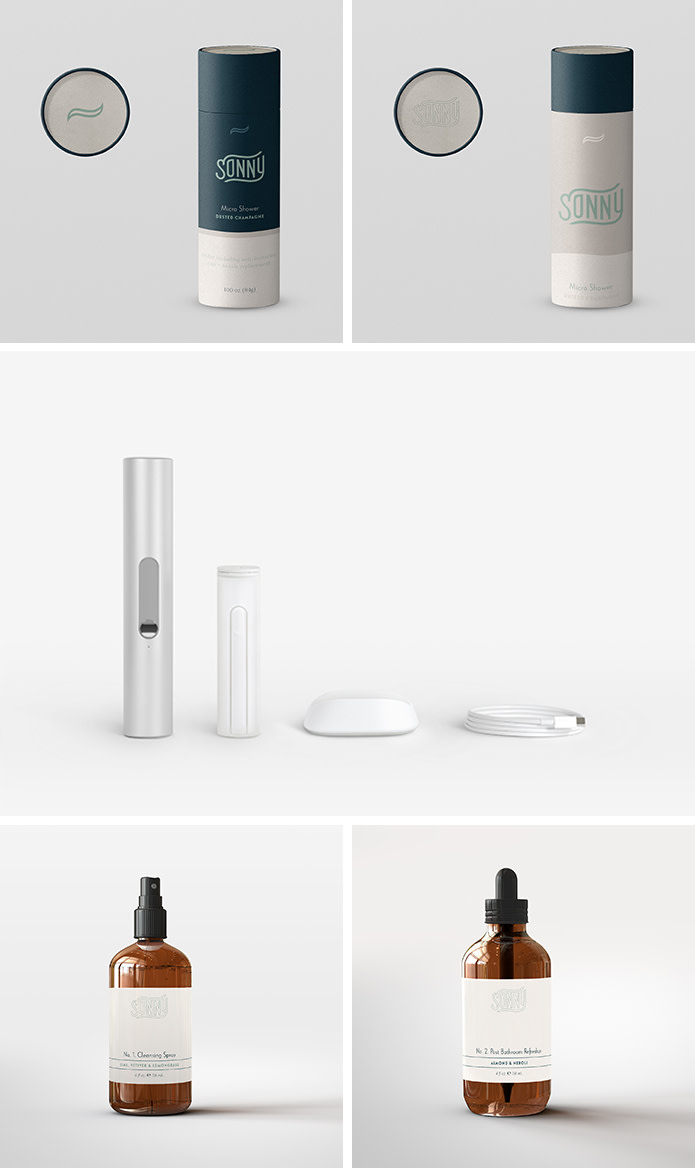 Sonny Cleansing Spray + Post Bathroom Drops
Cleansing Spray
To ensure your device is sanitary, when necessary, sparingly apply our cleansing spray to your Sonny micro shower and wipe down with a soft, lint-free cloth.
Fragrance profile: Lime, Vetiver + Lemongrass
Post Bathroom drops or Post Restroom Blend
To dissipate unpleasant odors after using the bathroom, dispense one pipette of our sophisticated botanical blend into the toilet bowl after flushing.
Fragrance Profile: Almond + Neroli
Fragrance Profile: Pink Peppercorn + Red Mandarin

We can't do this without you. Shout it from the rooftops. Or tweet it from your toilet seat. Either way, we're glad you're here.

√ We bring reusable bags to the grocery store
√ We replaced our paper towels with super absorbent towels
√ We write in notebooks without any paper in them.
✖️Why are we still using toilet paper and wipes?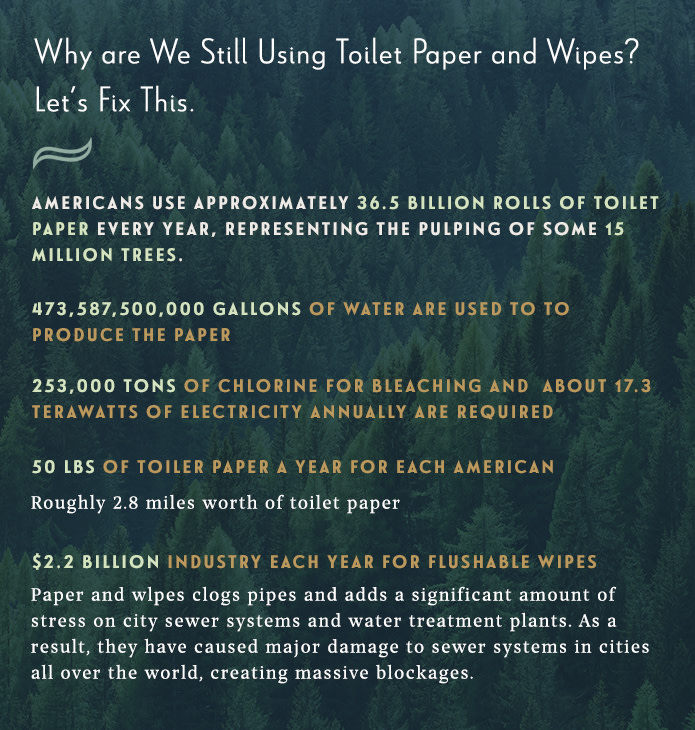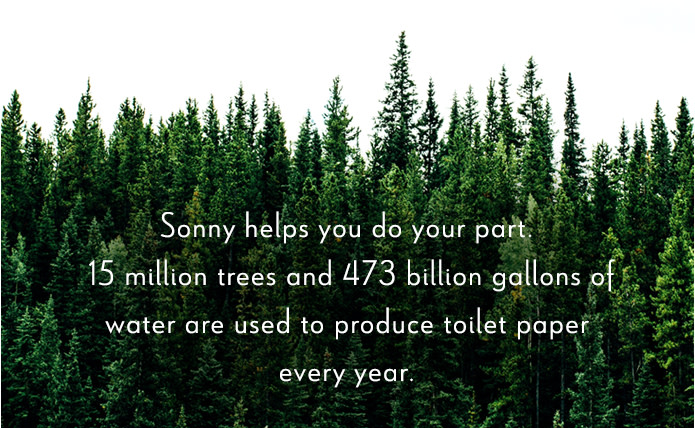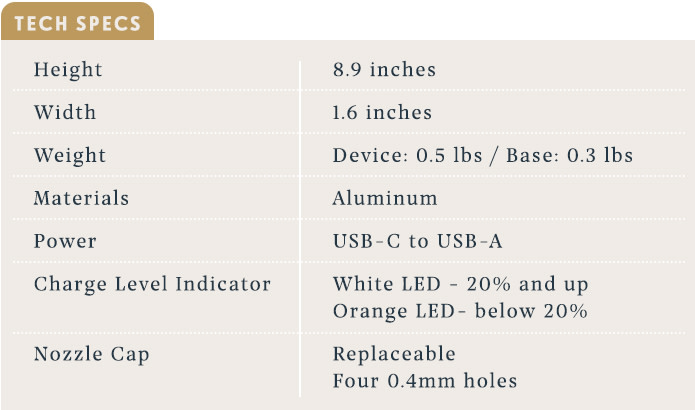 We tested and proven Sonny in our own home, so you can take it with you to yours. We have been developing, iterating and testing Sonny for almost 2 years now. As they say, hardware is hard, and our learning curve throughout this process has been a steep but valuable one. We've had the honor to work with so many talented, imaginative people and have gone through countless designs, late-night conversations, configurations and prototypes to get here. The resulting product is one we feel is worthy of your support.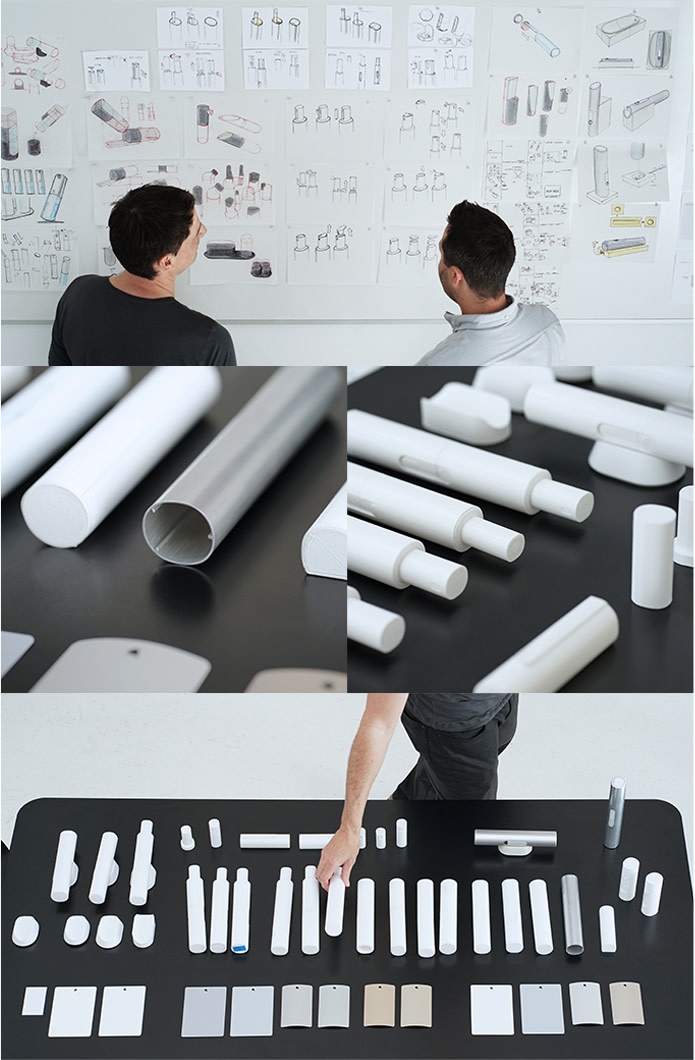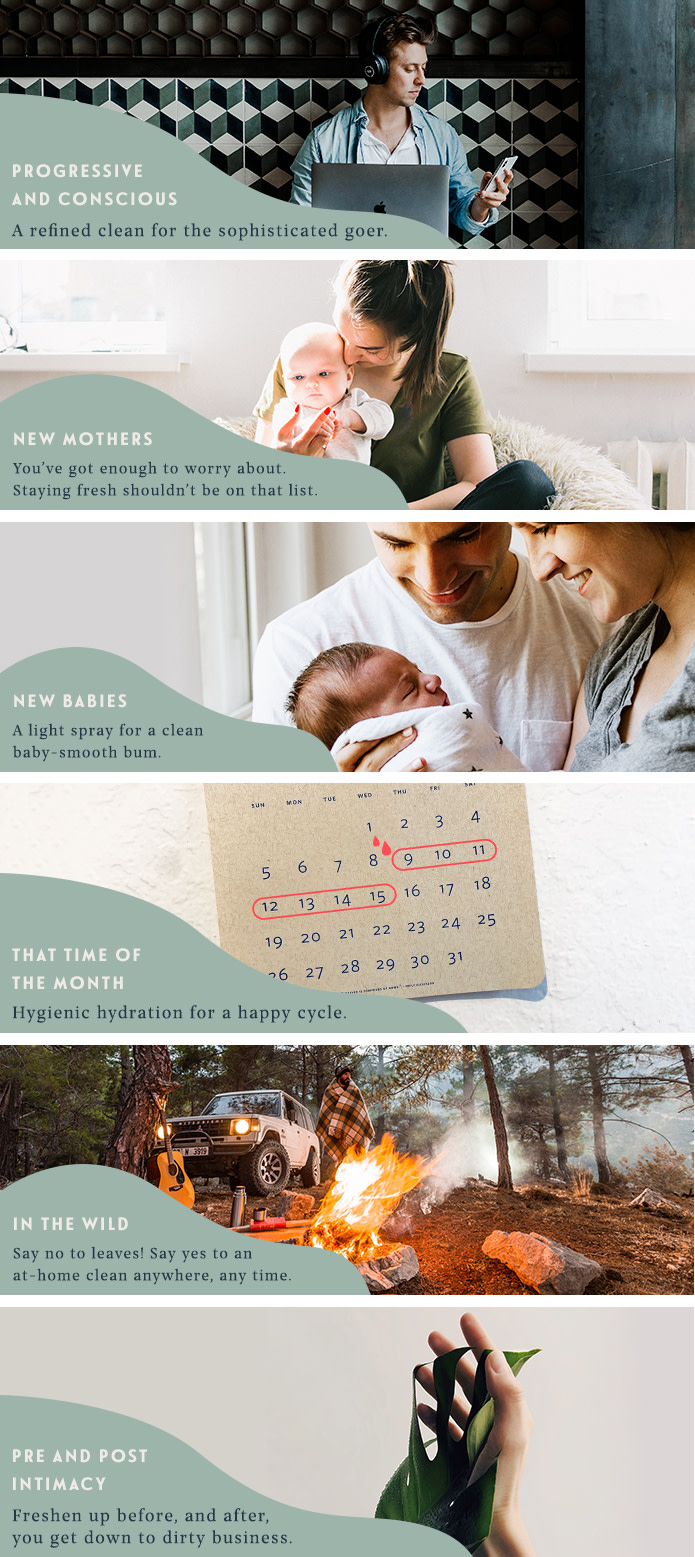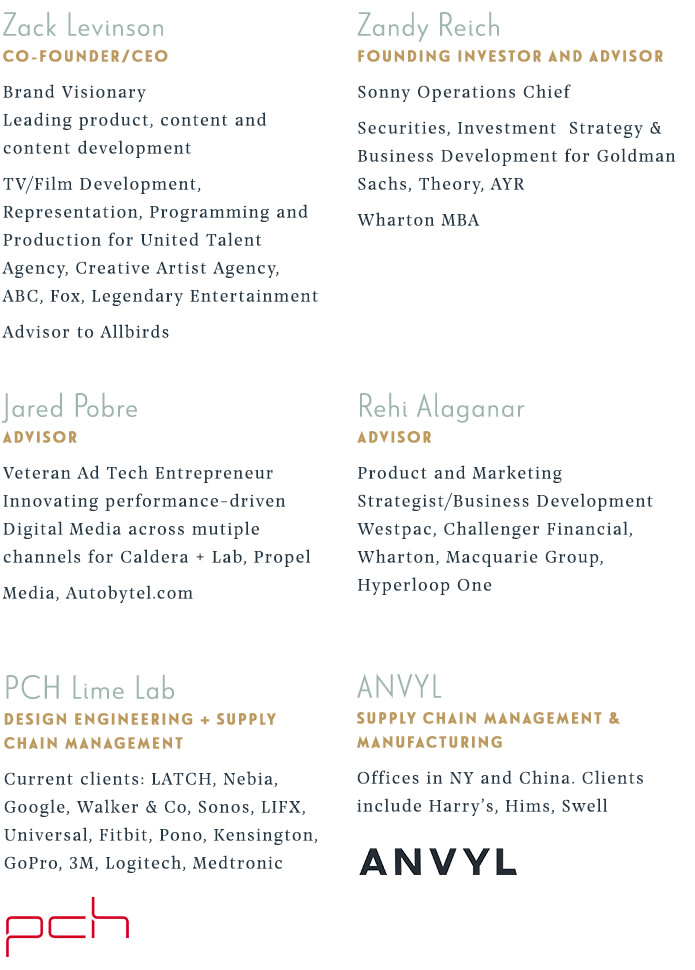 Industrial Design + Branding. Clients include AWAY, Knoll, Samsung, Nebia, Microsoft, Nixon, Pearl, Clip, Google, Logitech, Fade, Thomas & Darden

40% of the world does not have access to an adequate toilet and proper sanitation. Without toilets, water sources become contaminated; without clean water, basic hygiene practices are not possible. IT'S THAT SIMPLE. We have partnered with the Drop4Drop Team, a charitable foundation that supports WASH programs and funds sustainable clean water solutions to countries that need it most.

We worked with respected LA herbalist Abbe Findley on unique formulas for our cleansing spray and post bathroom drops.

From a product development standpoint, Sonny is 90% complete. When you support our campaign you will be helping make Sonny a reality. Hitting our fundraising goal means we can begin working with our contract manufacturing team on the DVT phase (design validation testing) and refining the product tooling for our first production run.



Sonny will always explore using low impact materials whenever possible, as long as it doesn't significantly compromise functionality or quality.
We plan to have full operational transparency regarding our sustainability efforts throughout the manufacturing process with our customers - and we'll be honest about where we succeed and fail in those efforts.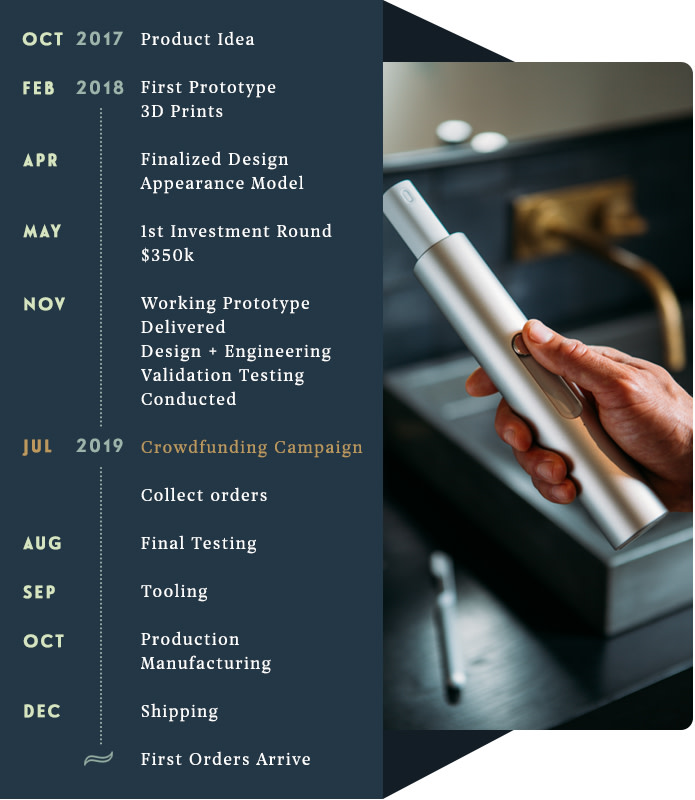 We are able to ship worldwide. VAT and GST not included. Please see the reward for details on the shipping cost that applies to you.

We plan to ship starting in December 2019*. We will keep you up to date on our progress and the expected delivery date of your order.
*Actual ship dates may vary. We will keep you notified of your product ship date.