The Sport Solar oven has been around for a long time. Now owned and marketed under the Solavore corporate banner, the Sport is back on the market and ready to take its place in the solar oven world.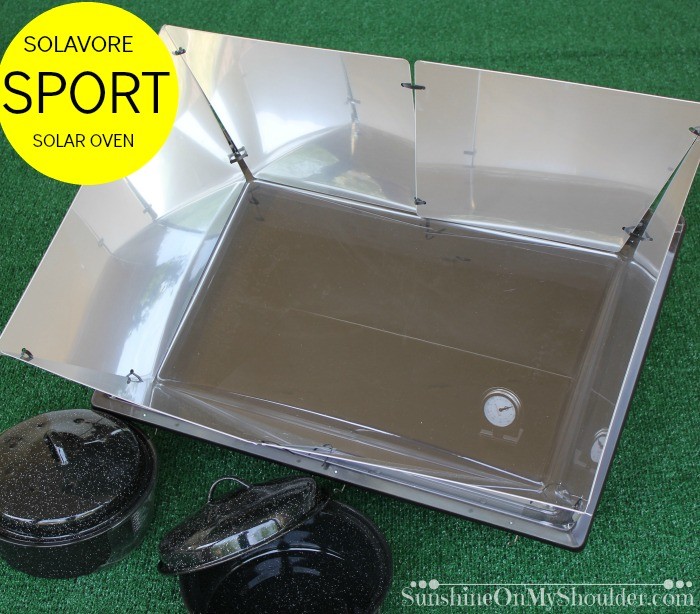 The first solar oven that I purchased, back in 2009, was a Sport. I chose the Sport because I loved the design and size.
Two pots fit in the oven, side by side. This is really important to me because I can cook two things at the same time.
The top cover is removable. So it is easy to open and close; easy to reach inside; easy to remove a hot pan; and easy to clean.
The reflective panels are detachable. So I don't have to reach over big reflectors to get to the inside of the oven.
The Sport is light weight. It only weighs 10 lbs, I can easily carry it myself.
The Sport is wide and stable. Without the reflectors, the wind has never been a problem. The Sport cannot be tipped over.
It is optimally designed for either winter or summer cooking. Just flip it up to catch the low winter sun or set it flat for the higher summer sun.
After cooking in the Sport for a while, I learned that I don't always need the reflectors. In the summer, the oven usually gets hot enough without the reflectors to cook. In fact, although the official company information says the oven temperature ranges from 210° – 260°, and maxes out at 300°, I rarely see anything less than 275º, and it often reaches 325°.
One of the best features of the Sport is the lid design. The double layer cover creates an insulating air space which prevents the lid from steaming up inside. Without the need to open the oven to wipe away the condensation, the oven is able to maintain the temperature and continue cooking without the loss of heat.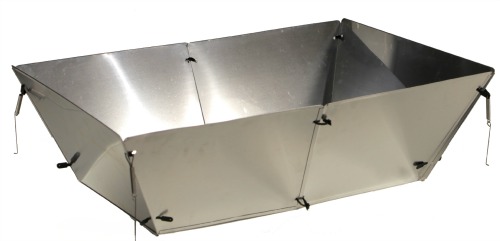 The new Sport has been improved. The old corrugated plastic reflectors have been replaced by shining aluminum panels. The panels fold and are easy to store. The Sport is very well insulated and holds the heat well.
The Sport comes with two 10″ round cooking pots, an oven thermometer, a water pasteurization indicator (WAPI), and a user manual with recipes. The reflector is optional and is purchased separately.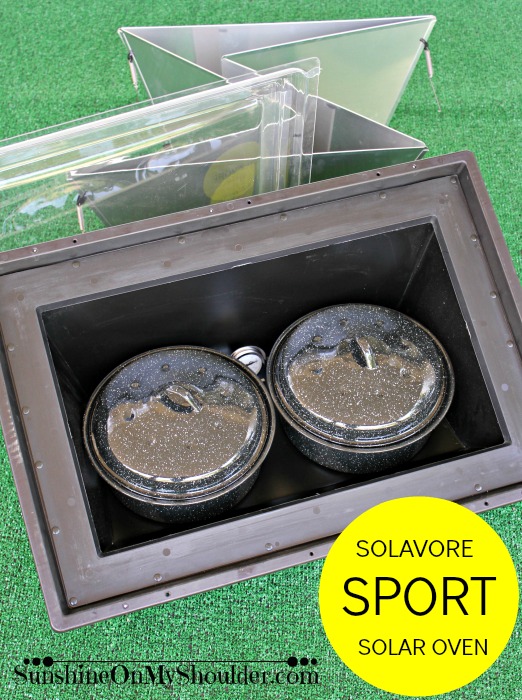 To read more about the Sport or to purchase one, go HERE .
OH – and one more thing – the Sport is totally made in the USA!
Disclaimer: I was provided a Sport to review, but all opinions are my own.