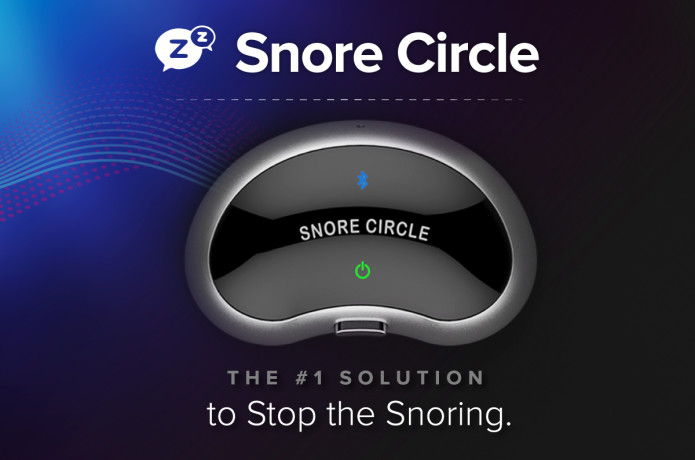 The Smart Electronic Muscle Stimulator is our 5th generation Snore Circle with patented technology designed to detect snores and emit specific low-frequency pulses to stimulate and massage the muscles and nerves of the throat, allowing you to sleep quietly and wake up feeling more refreshed, ready to take on a new day.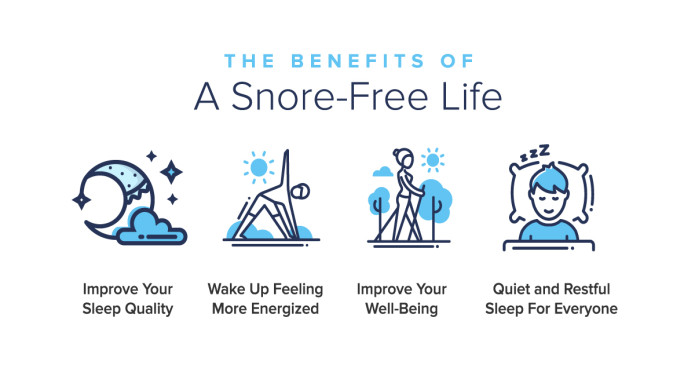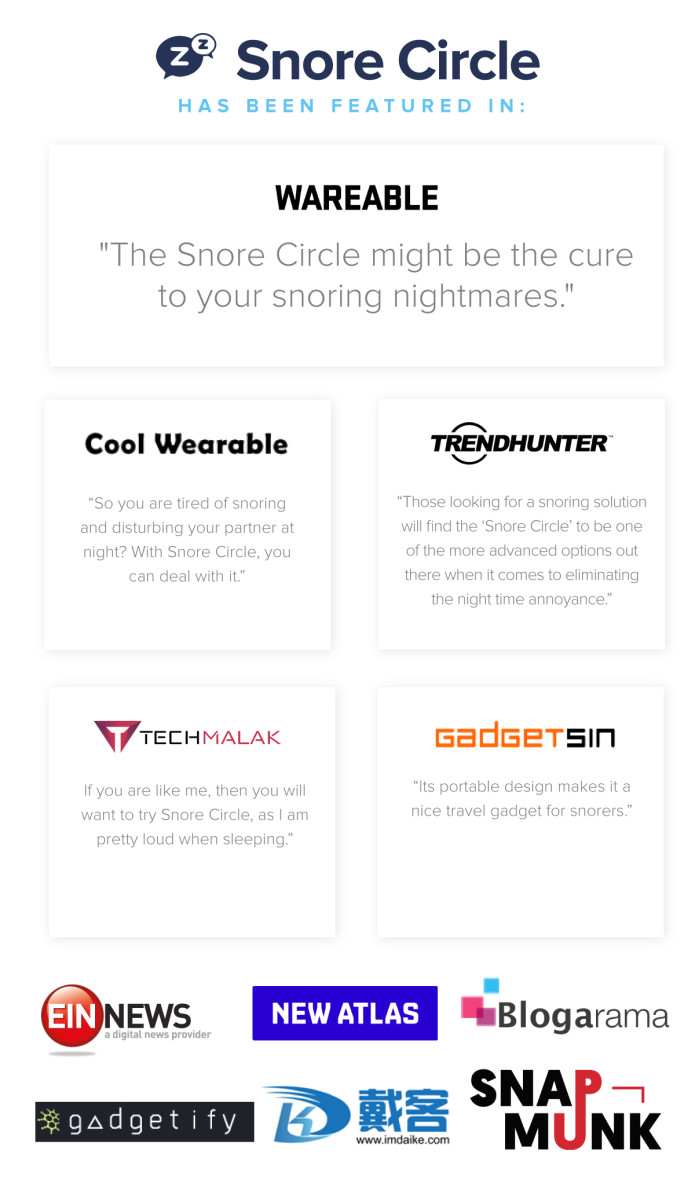 MONEY BACK GUARANTEE
We know you'll love Snore Circle as much as we do. In fact, if for any reason you're not completely satisfied, just return within 30 days of receiving in the mail and we'll issue a full refund of your contribution.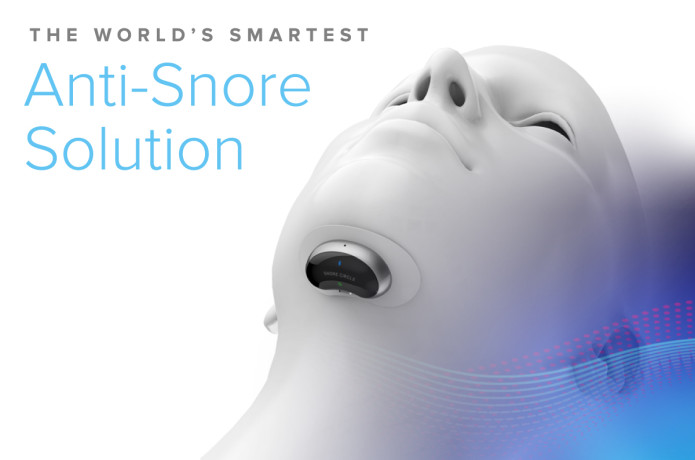 With the advanced bone conduction, accurate sound recognition technologies, and strong anti-interference ability, Snore Circle Smart Electronic Muscle Stimulator can precisely identify snoring sound and then it will begin to work - by emitting 10-60Hz mixture micro impulses to your chin nerves ranging from weak to strong for physical intervention.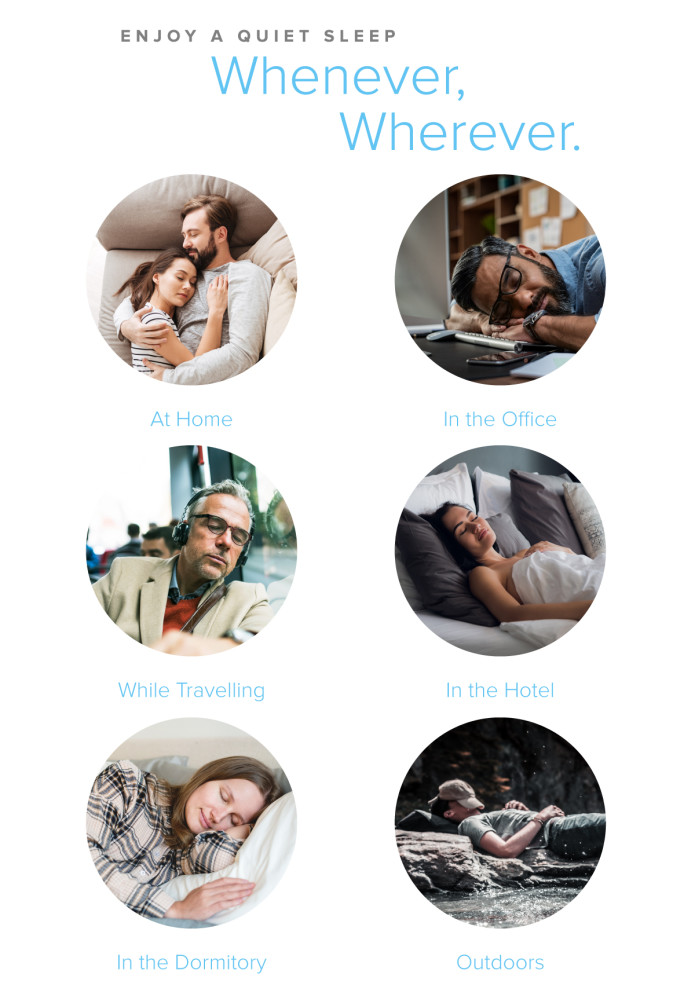 It's ultra compact and lightweight, only weighing 23g including the strip and the charging case, you can easily take it with you wherever you go, whether you're at home, taking a break at work, or when traveling.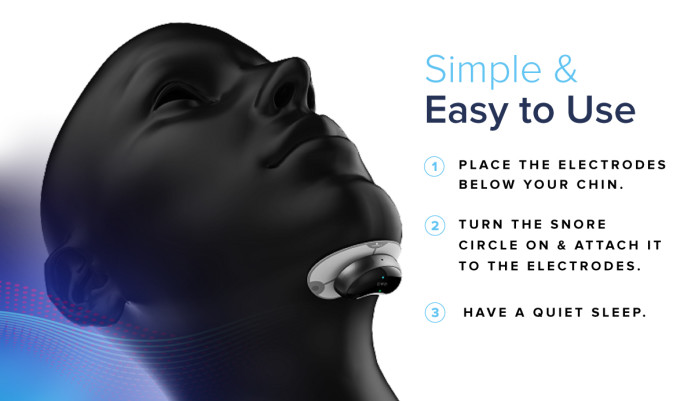 When you turn it on, Snore Circle will automatically enter the preset working mode, so it is easy for everyone to use, young or old.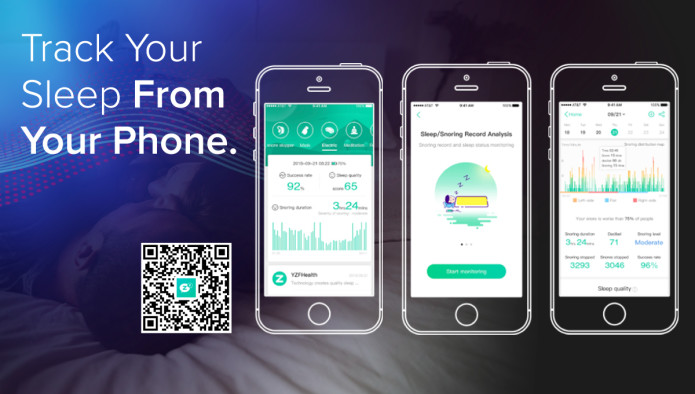 Get instant insights when you wake up. With our new and improved Sleeplus app, you can see your snoring patterns, hear your snoring sounds, and analyze your overall sleep quality. It even comes with a variety of music and sounds to help you fall asleep faster.

Snoring is the hoarse sound that occurs while you're sleeping when the flaccid muscles on your throat blocks the airways which then prevents the air from flowing freely through the nose and throat as you breathe. This physical obstruction can be caused by a variety of factors including unhealthy lifestyle, nasal problems, sleep deprivation, and so on.
With the Snore Circle Smart Electronic Muscle Stimulator placed comfortably under the chin as you sleep, the sensors in the device will work to detect and collect snoring data. As it identifies the snoring sound, the device will emit 10-60Hz mixture micro impulses to your chin nerves ranging from weak to strong. This will guide the muscle around the throat to tighten and open up the airway to make you breathe smoothly and quietly. When the snoring stops, you enter into a deep and good sleep.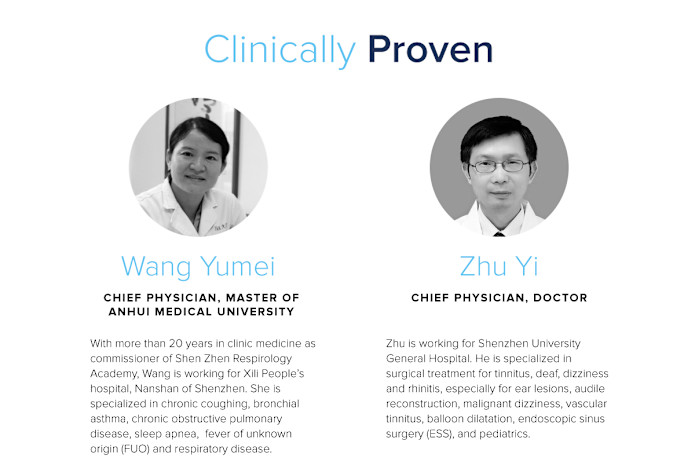 A sleep study done on 60 volunteers at the Shenzhen City XiLi People's Hospital showed that Snore Circle Smart Electronic Muscle Stimulator stops the snoring.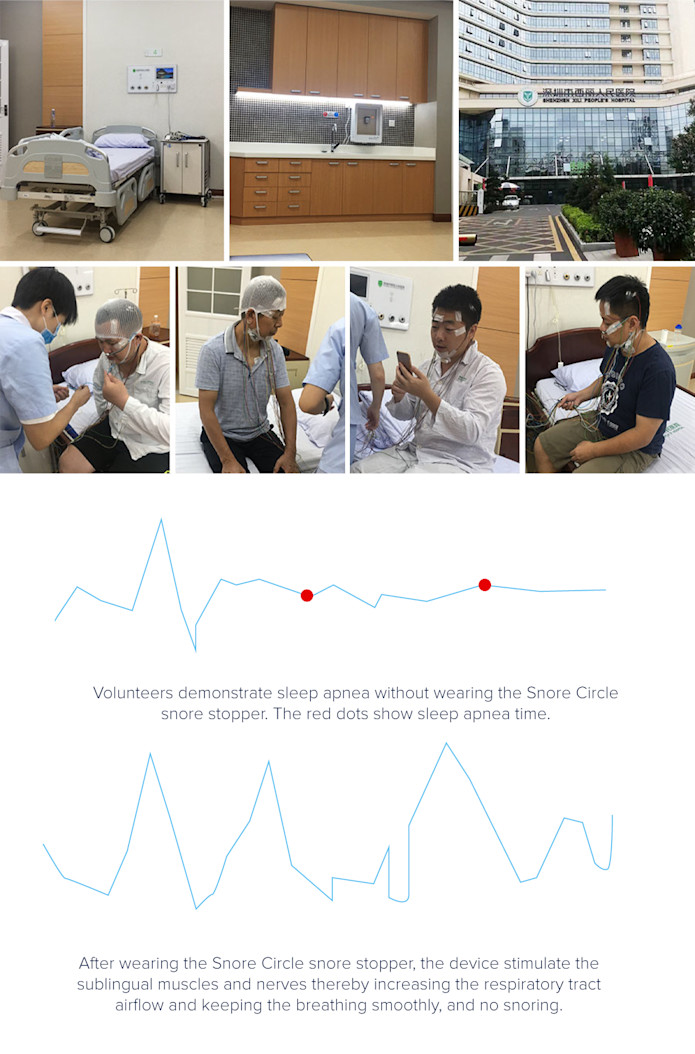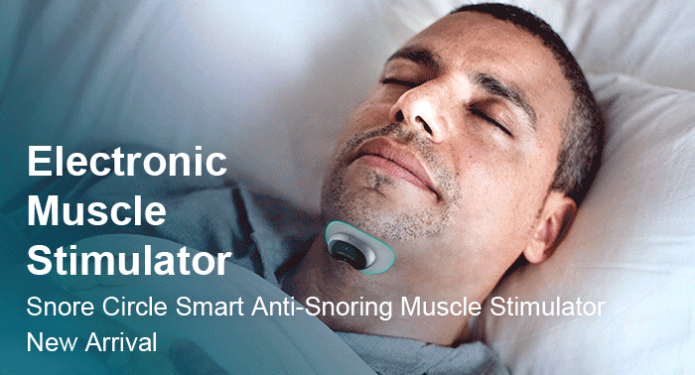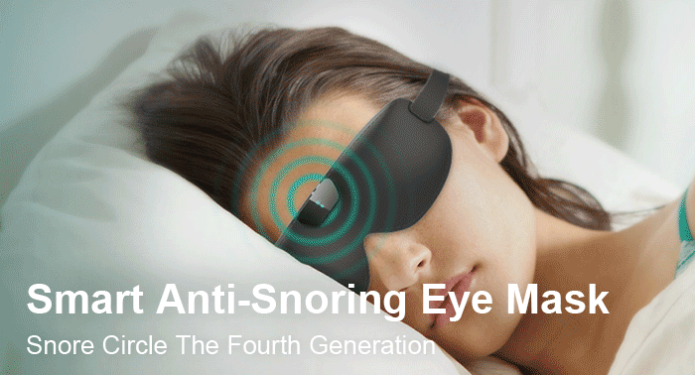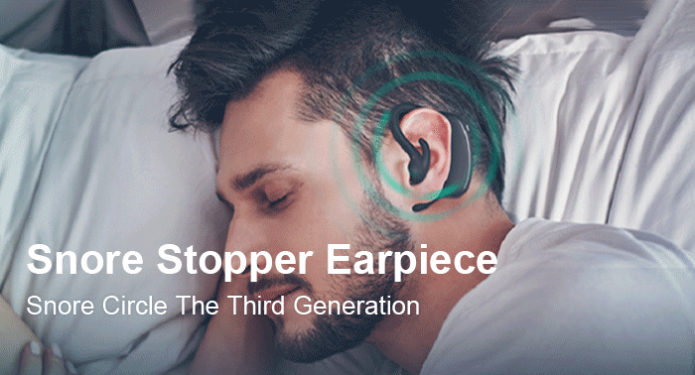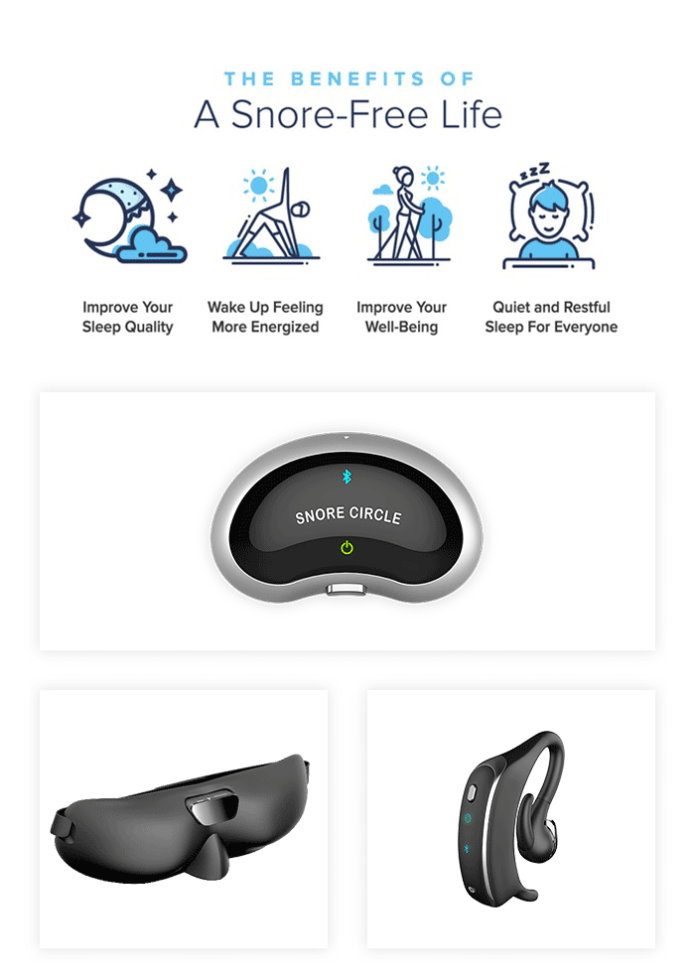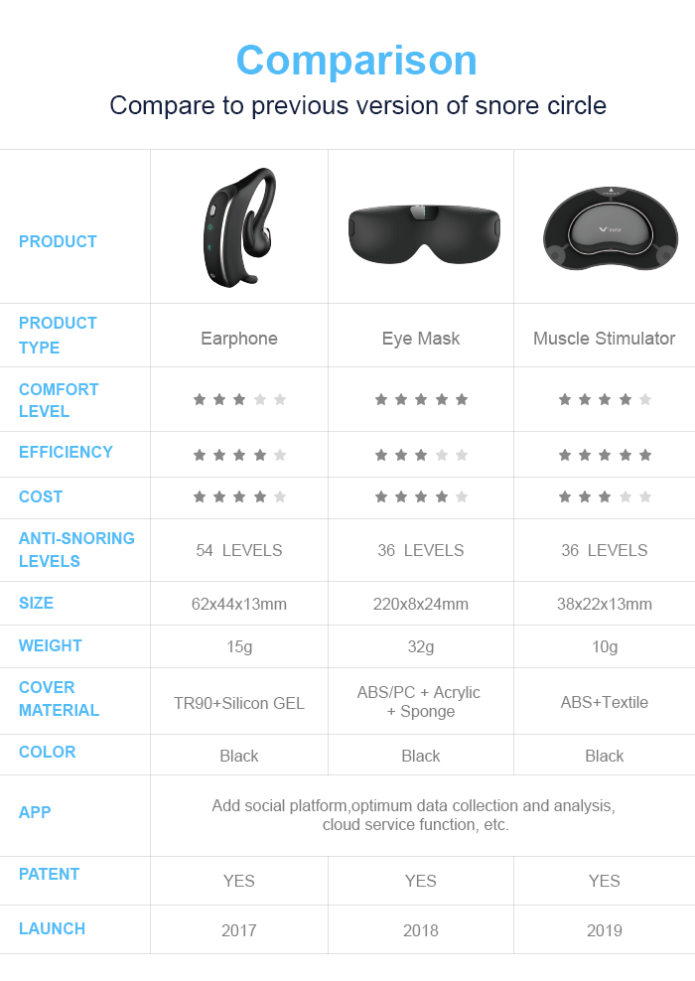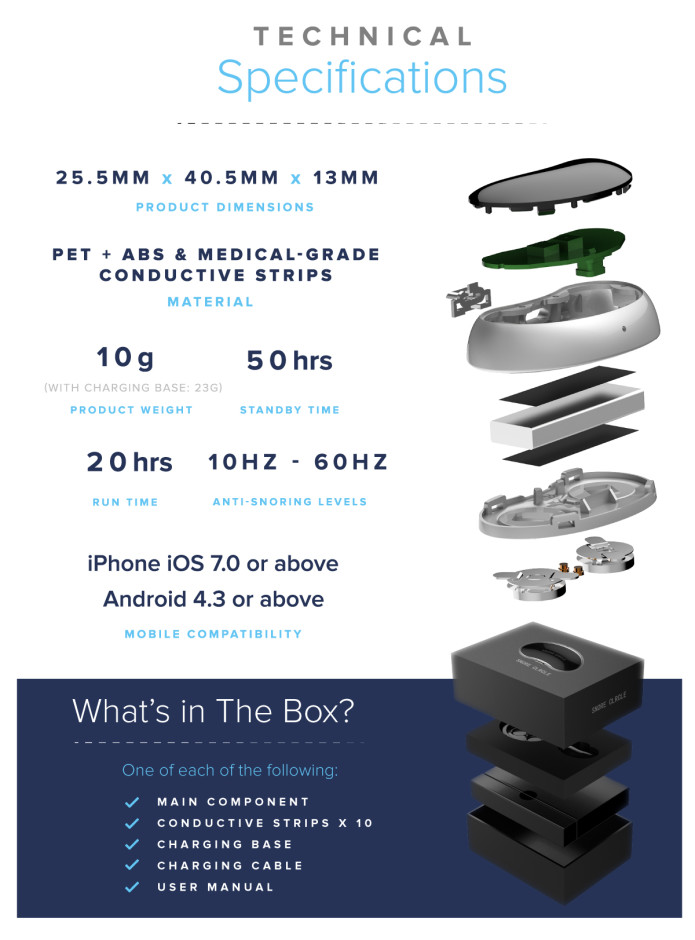 Please Note: Conductive Strips can only be used once and each box contains 10 pieces. Please check the rewards description as some rewards include extra Strips.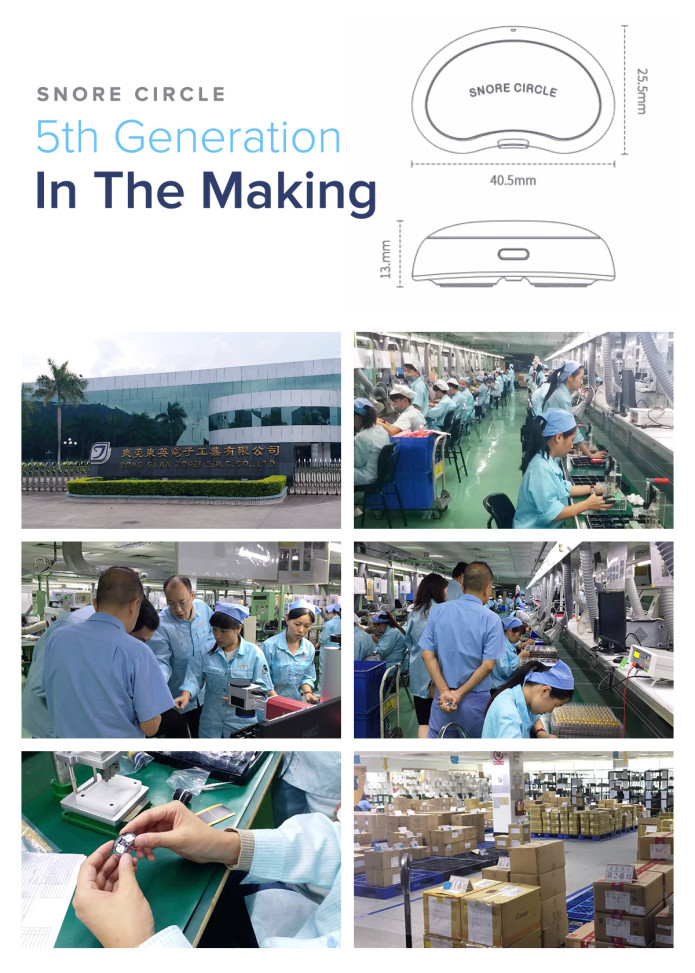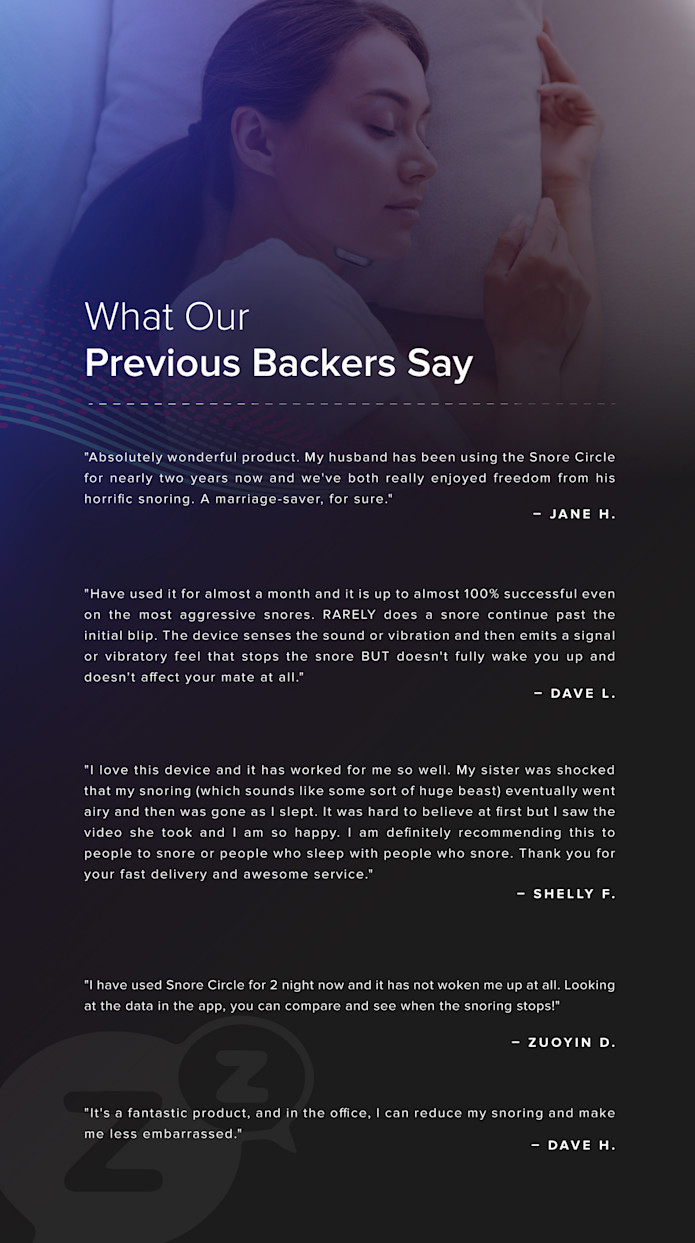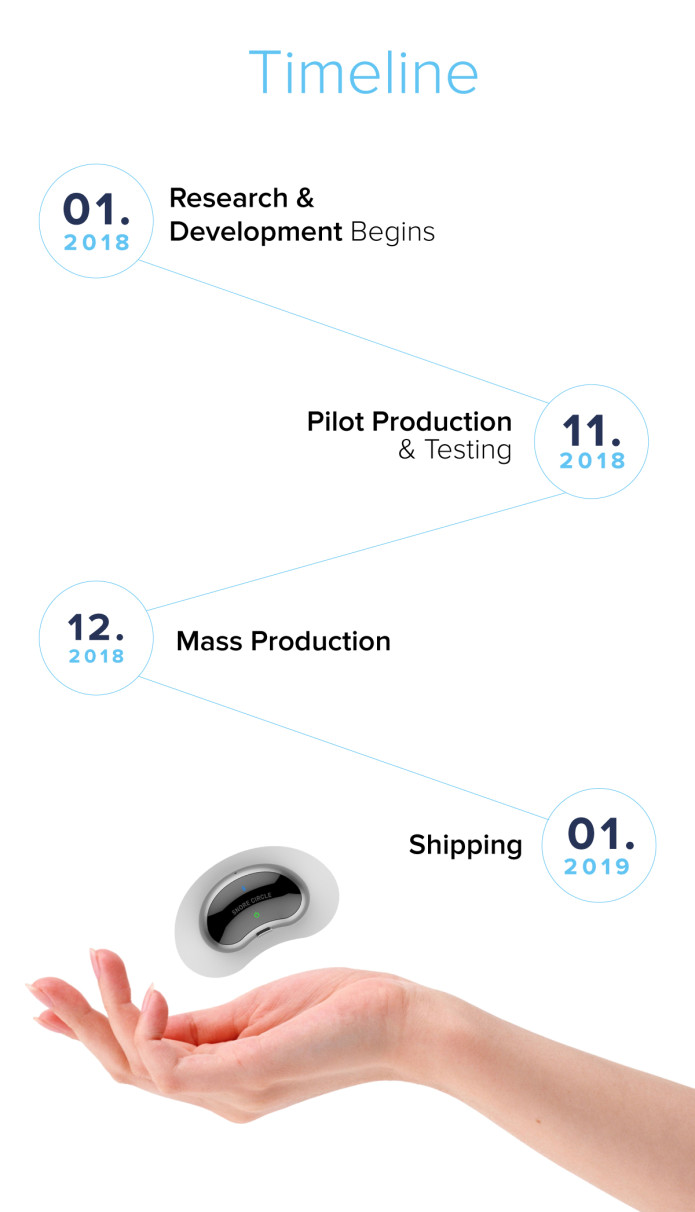 https://item.taobao.com/item.htm?spm=a230r.1.14.29.665176b4Ergcvh&id=590272583262&ns=1&abbucket=13#detail