Some of the products sold as Slender Tone "Compatible Pads" have the possibility of causing skin rash or excessive irritation to the skin due to the non-uniformity of the current flowing through the pads and residual substances to the skin. It is found.
Performance comparison: "Genuine pad", "compatible (replacement product) pad"
We compare the energizing efficiency of Slender Tone genuine pads and compatible (replacement products) pads.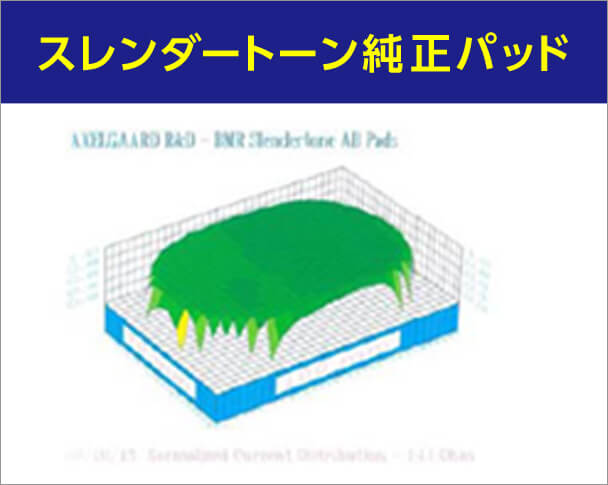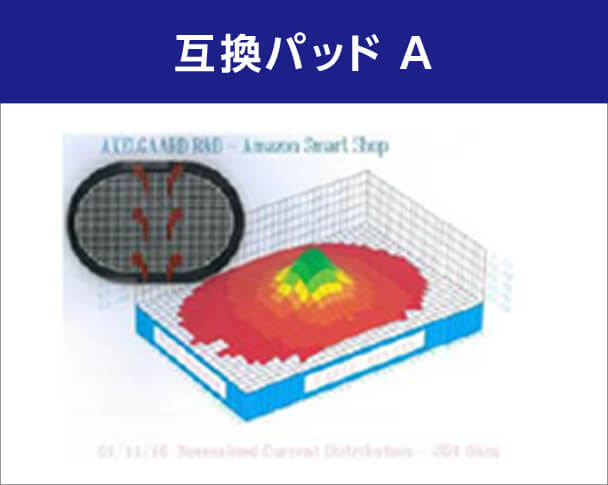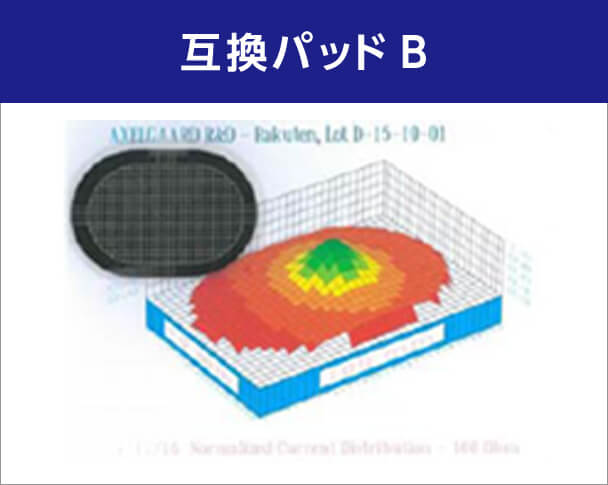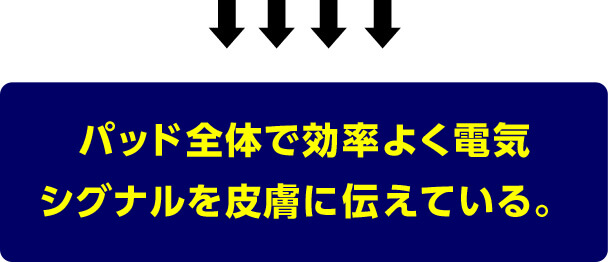 As for the compatible (replacement product) pads, electricity is concentrated at the center of each of the pads A and B, and as the distance from the center is smaller, the electricity is less likely to flow and the efficiency is also lower.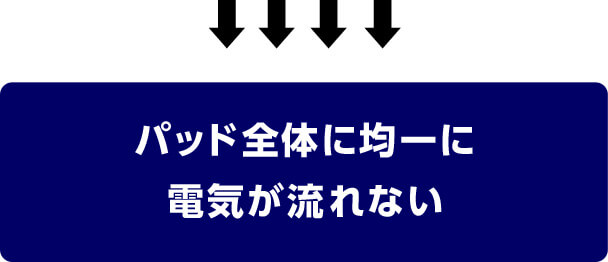 Residue mass comparison test to skin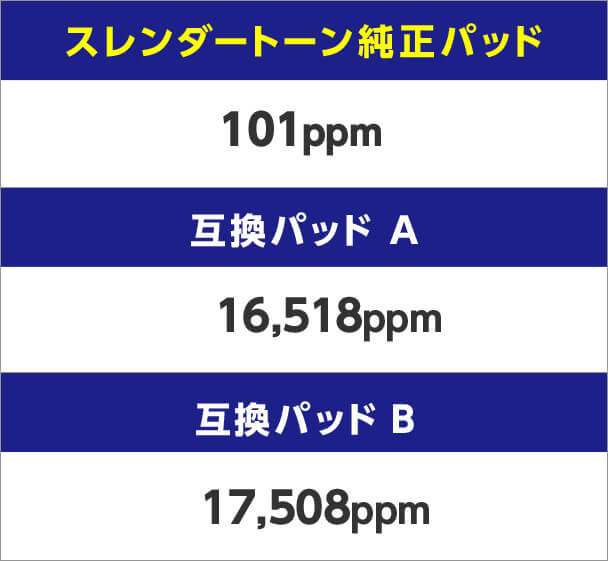 While the residual amount of acrylic acid monomer remaining on the skin is 101 ppm for genuine pads, compatible (replacement product) pads have 160 to 170 times the residual amount. Due to the characteristics of products that are applied directly to the skin, adhered and repeatedly used, it is not desirable that there are many residual substances on the skin.