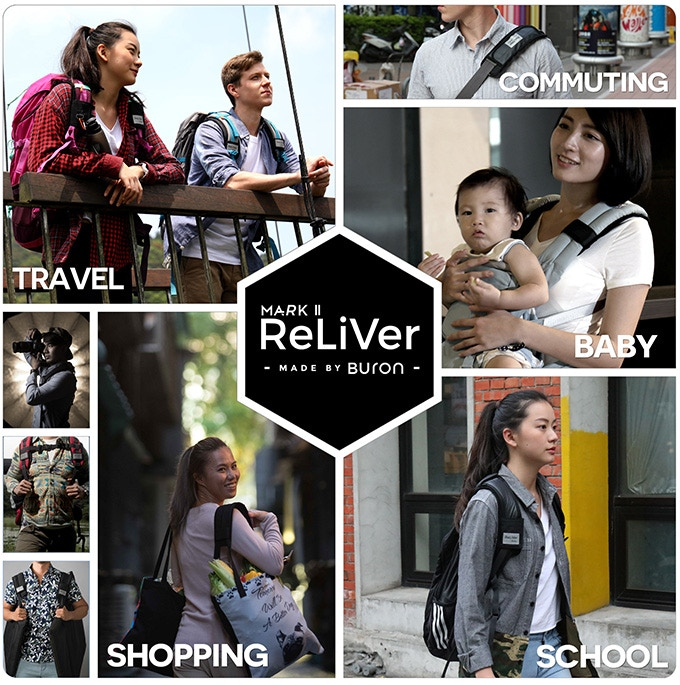 Meet ReLiVer Mark II Anti-Gravity Strap System
We've all been there before. Muscle strain, backache, excessive or uneven pressure points, and shoulder fatigue are often associated with our everyday backpacking experience. These issues negatively impact our movement, add unnecessary stress, and limit our general mobility.
This is why we created ReLiVer Mark II Anti-Gravity Strap System. Our versatile system is specifically designed and engineered to work with your existing backpacks, shoulder bags, or any other bags that utilize straps so you don't need to purchase yet another bag.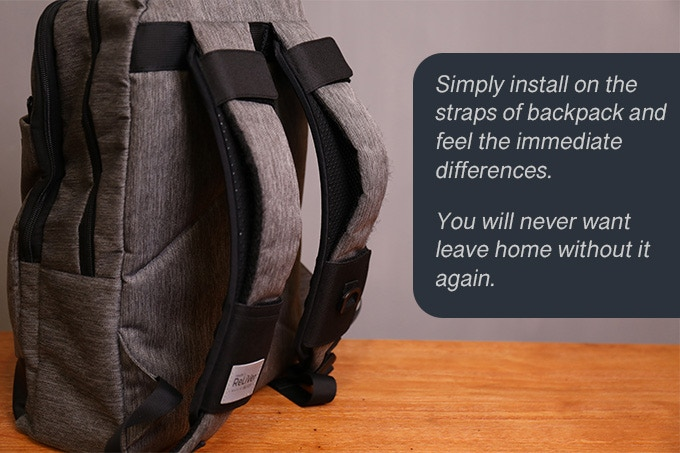 Conventional pressure-reduction strap pads may look effective and comfortable but the truth is that they do little more than decorating. ReLiVer Mark II, has been specifically designed, tested, and engineered to deliver a seriously relieving and discomfort-free wearing experience that efficiently and significantly reduces the pressure on your shoulders.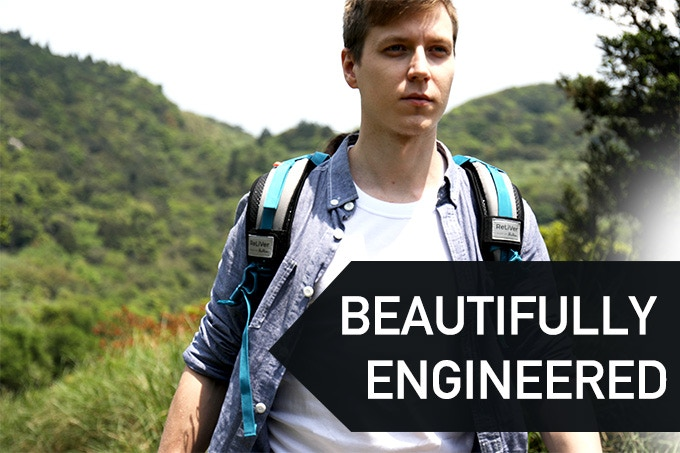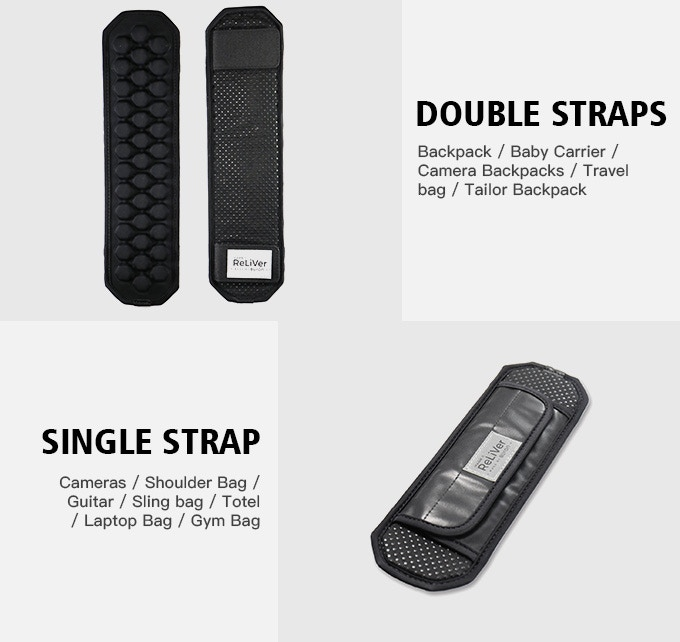 A series of ingeniously designed hexagon-shaped airbags are strategically placed on the inner surface of ReLiVer Mark II . Within each airbag, a patented multi-channel pneumatic pressure dispersion system consisted of seven air cells alleviates strap pressure by carefully controlling airflow inside the system with calculated precision.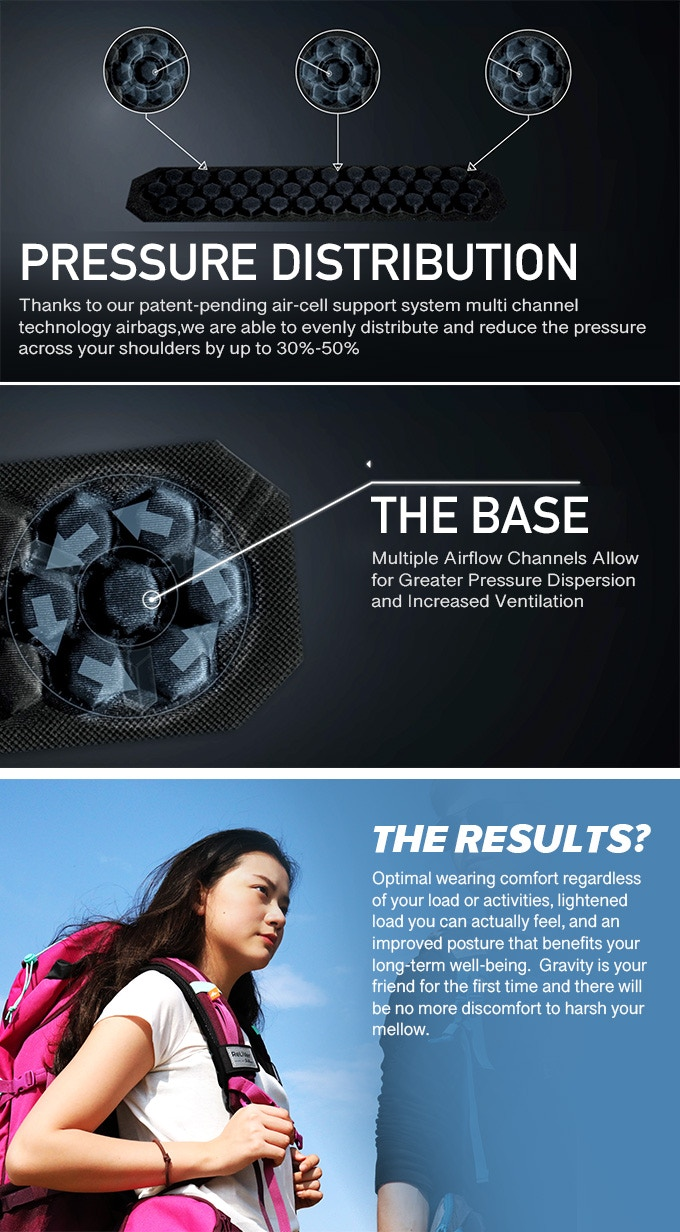 We've improved the overall user experience and performance of ReLiVer Mark II Anti-Gravity Strap System by adding the following features: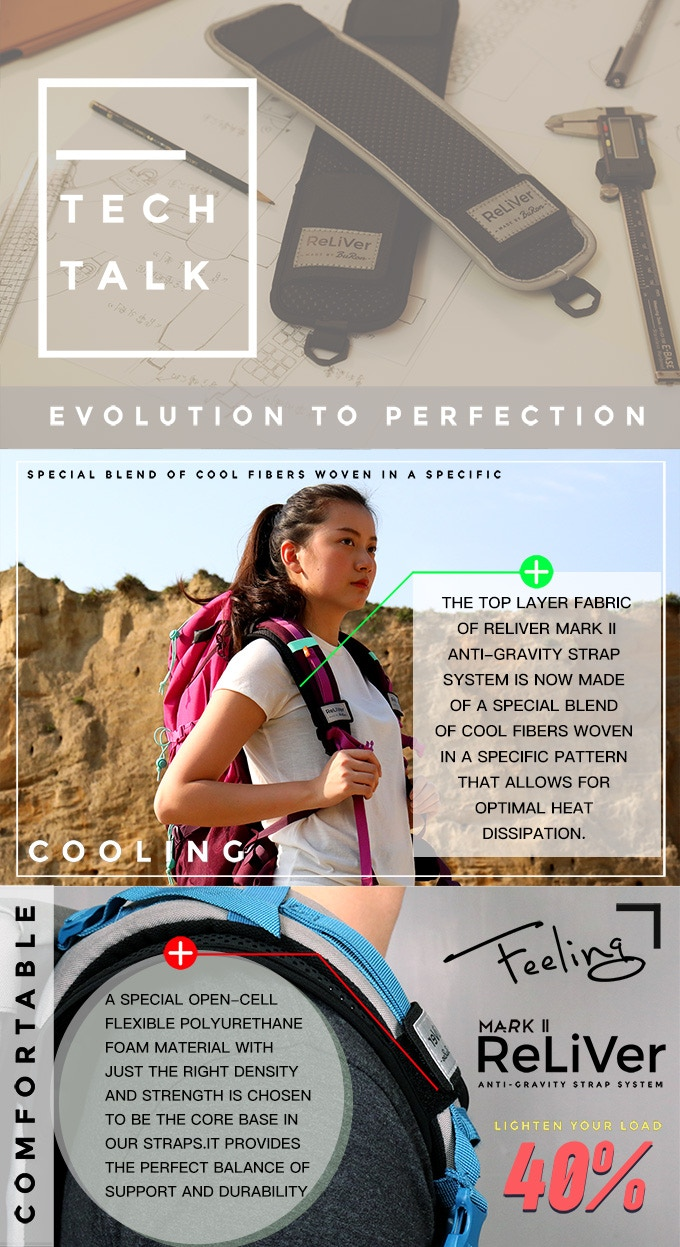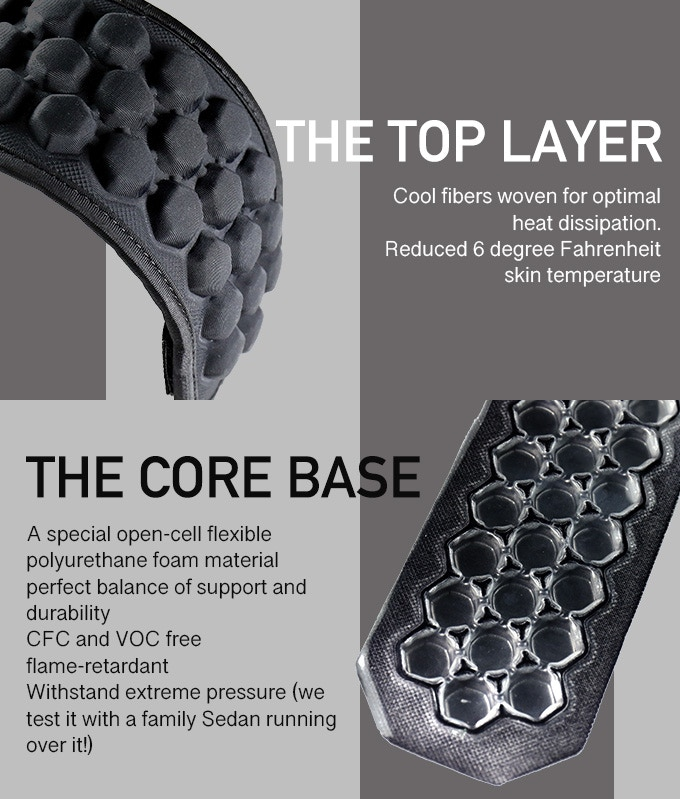 ReLiVer Mark II comes with multiple sizing options so it's easy to find the right one for that special bag of yours. There's no need to change the way you wear or carry your bags — simply install our system and feel the immediate relief ReLiVer Mark II Anti-Gravity Strap System brings.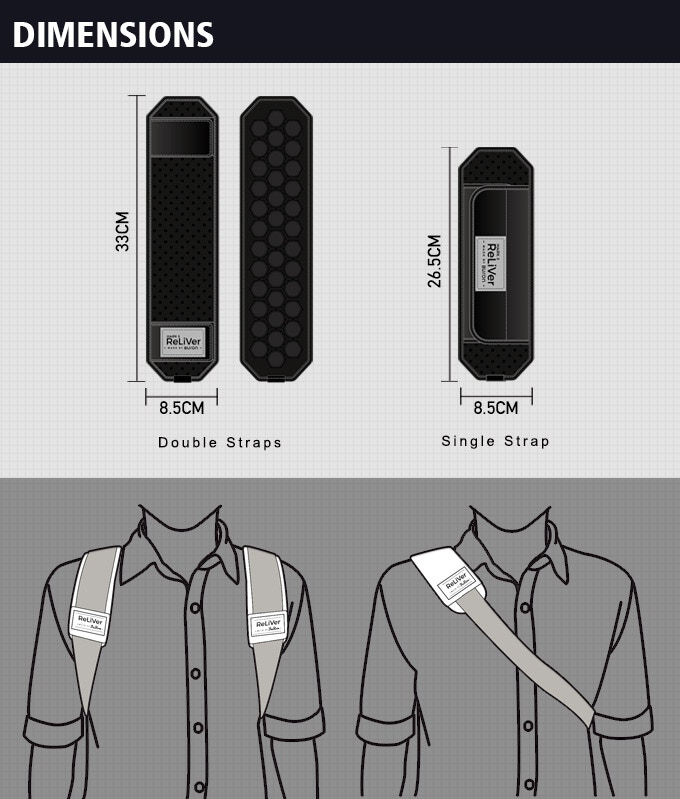 Installing ReLiVer Mark II is easy and requires no special tools or instruction. Simply follow the easy steps below and you will be all set to go in seconds. Taking them off and install them on another bag is just as easy.