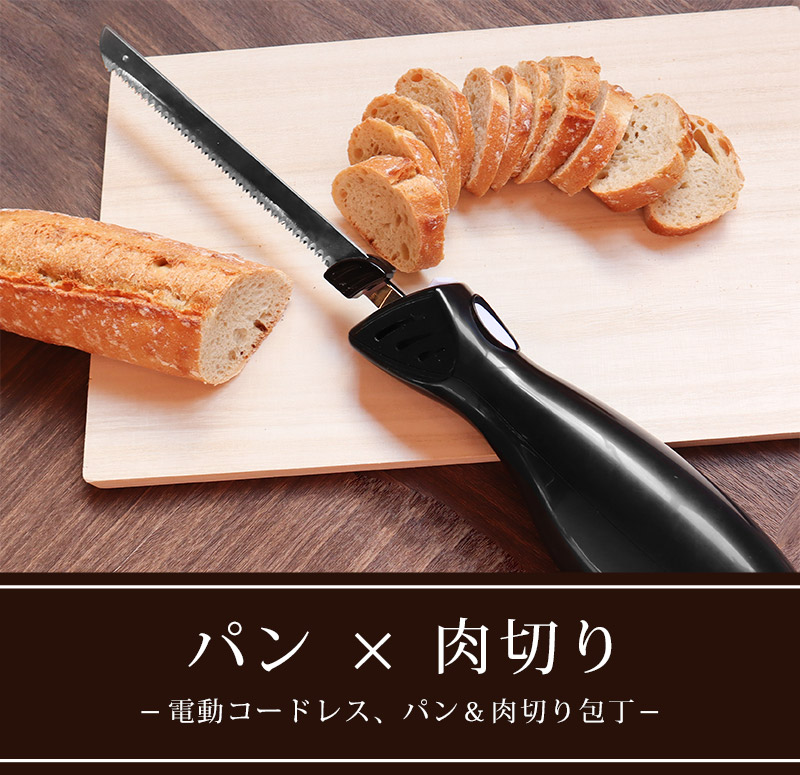 Introducing cordless electric bread knife and meat cleaver.

Have you ever cut freshly baked bread in your home bakery?
At that time, using an ordinary bread knife, the bread is too soft to cut at all.

do not you think so?

Besides, if you try to cut the meat with a knife, the cross section will be tattered and not delicious.
Trying to cut soft vegetables with lots of water, such as tomatoes, does n't work very well.

This electric knife is the solution to such problems!

The two blades are joined together to move alternately with electric power, and soft bread and meat can be cut easily.
Since it can be cut quickly and beautifully, it won't miss the flavor without damaging the cross section of the food.
It has a good touch and can be delicious.

What has been struggling with bread cutters so far? Please enjoy this exhilarating feeling with this electric knife.
Electrically and easily cuts bread and meat beautifully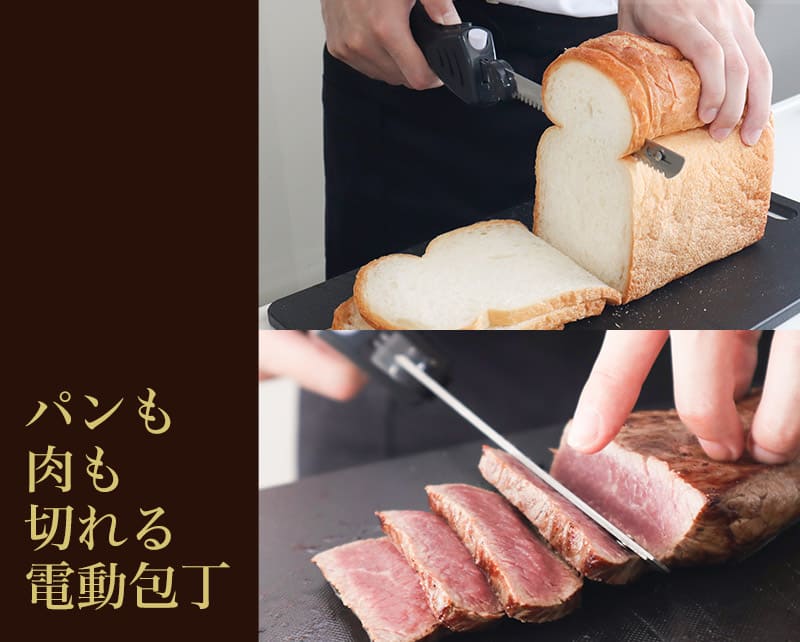 Introducing an electric multi-knife that cuts bread, meat and vegetables.
Even difficult freshly baked bread and meat that is gravy or difficult to cut can be quickly and beautifully electrically cut.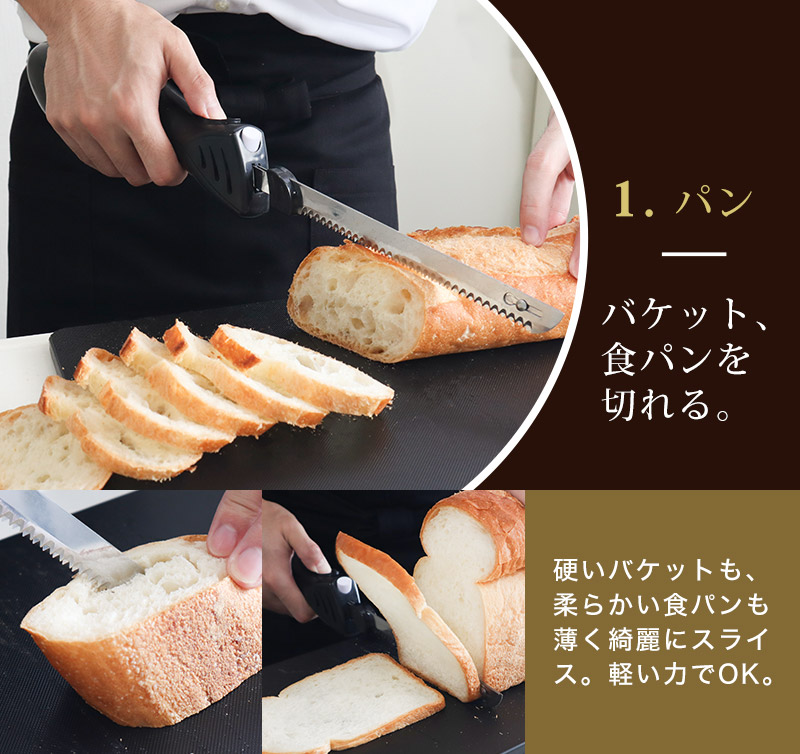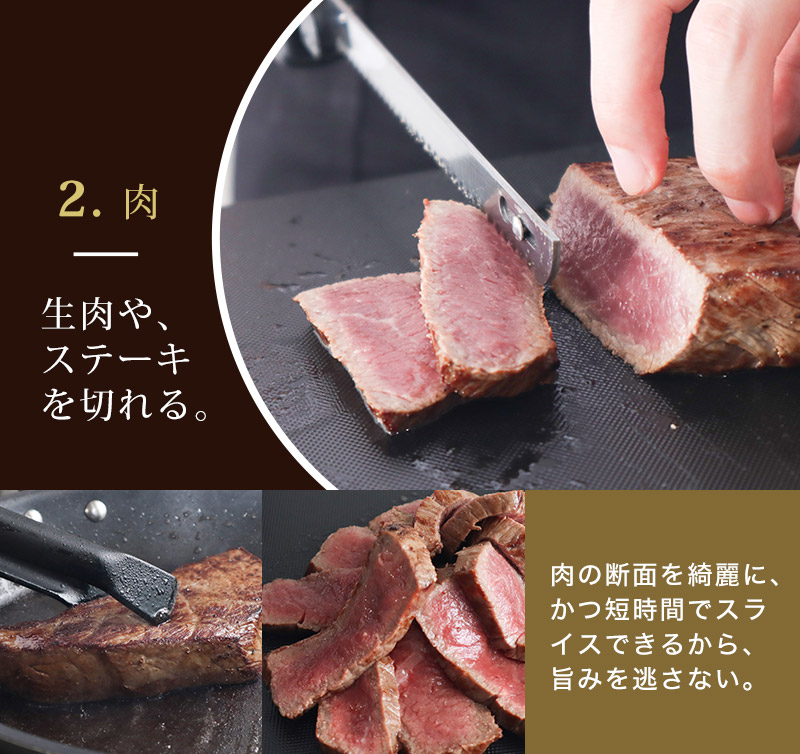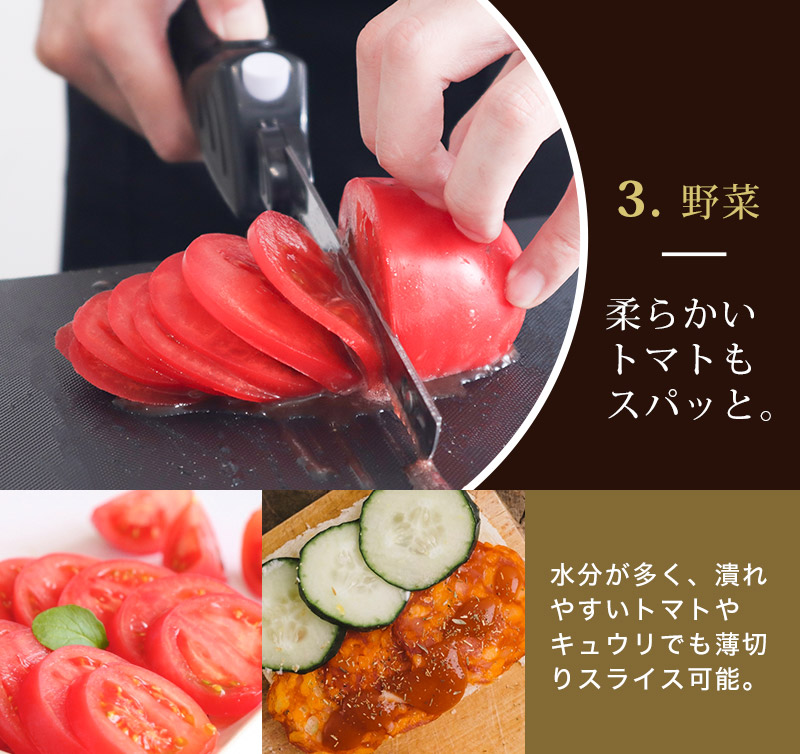 Isn't it very difficult to cut freshly baked bread and hard buckets with a bread knife?
When I try to cut freshly baked bread from a home bakery with a bread knife, I'm surprised that it's soft and can't be cut easily, or the cross-section is broken. I think that is the case.
Also, if you try to cut the meat in a state where the meat is dripping, you will not be able to cut it. If it was stubborn, the meat got cold and it wasn't delicious ...
If you try to cut tomatoes etc., it will slip and it will not be cut well.

This electric knife solves these problems.

Electrically cuts ingredients.
Prevents the cross-section from becoming tattered and becoming unsavory or smoldering and cooling.
You can solve the problems of conventional bread knives and multi-knives.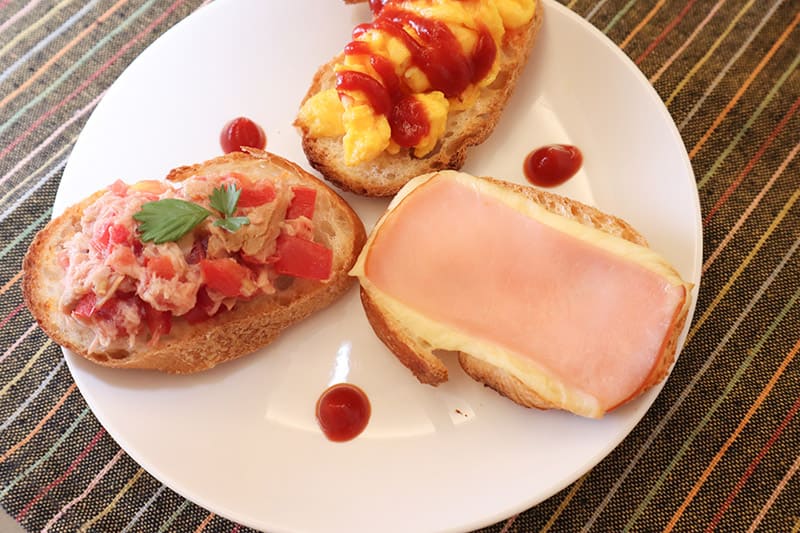 Hard buckets can be sliced ​​thinly and quickly, perfect for snacks and parties!
Freshly baked bread can be cut quickly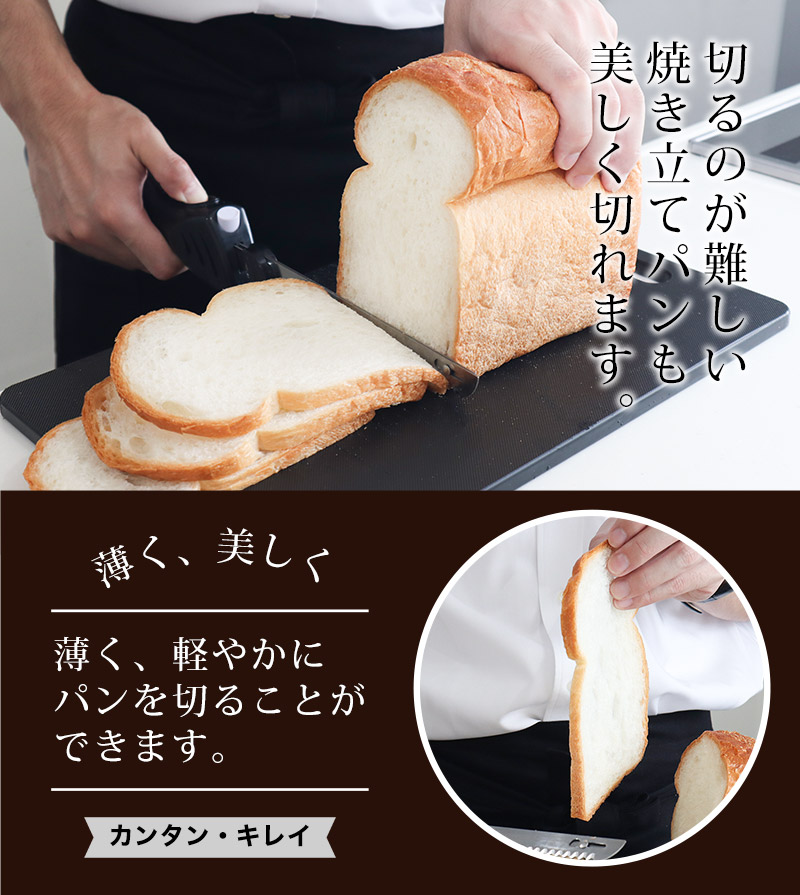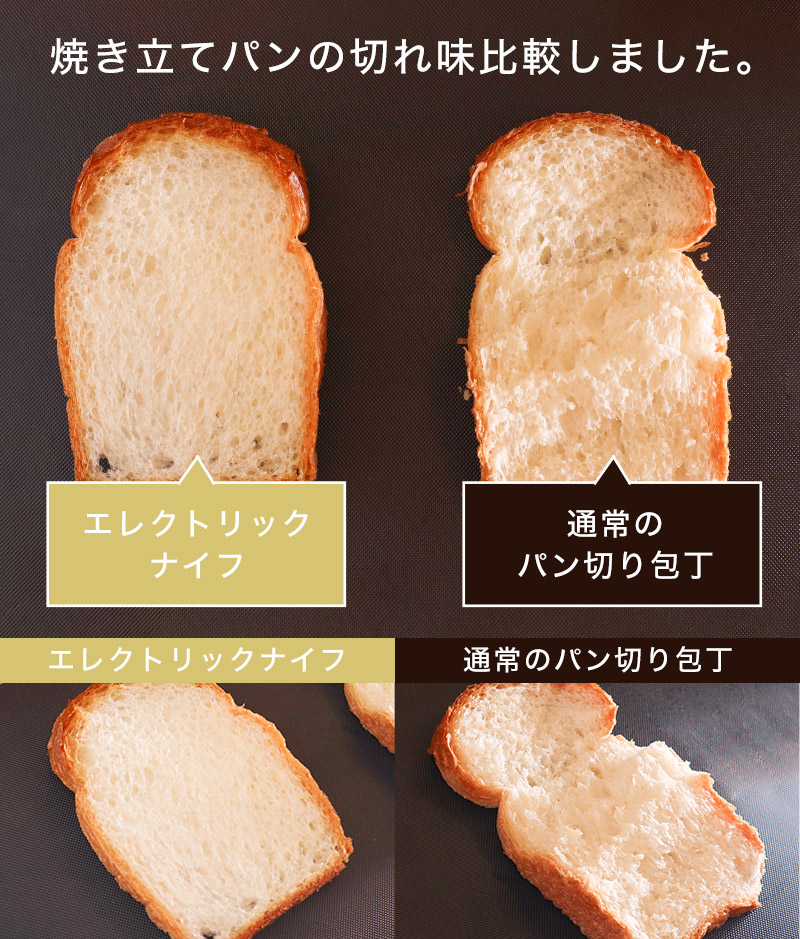 Cutting home baked fresh bread with a bread knife is really hard ...
It 's so soft that it 's hard to get a bread knife.
Cross section is tattered ... It's not beautiful and the tongue feels bad ...

An electric knife is the solution to such problems!
Because it can cut bread and bread with electricity, it can be cut thinly, beautifully and quickly.
The difference is obvious when compared to a conventional bread knife!
You can easily achieve a professional-looking edge.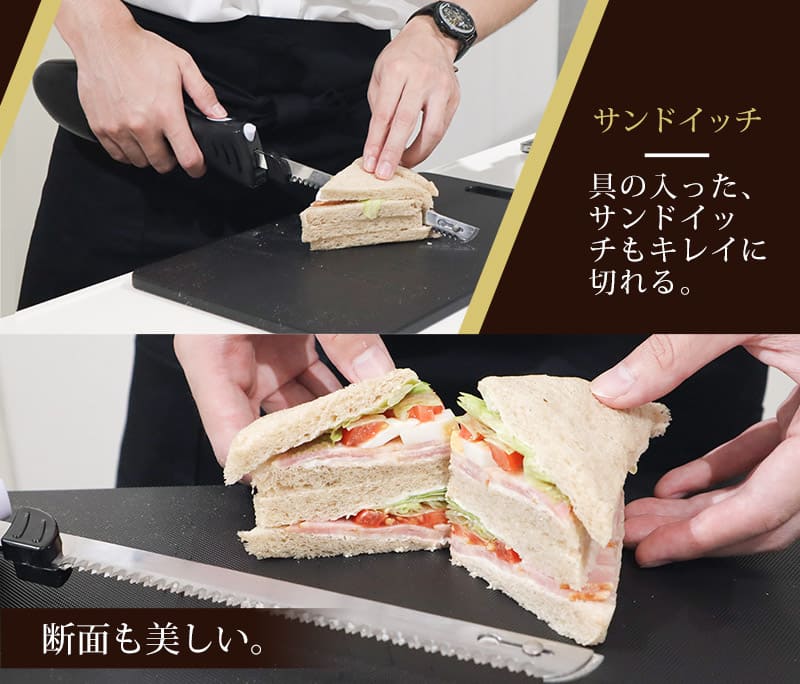 This is the sandwich with ingredients!
With ordinary bread knives, you can't really realize what you want.
It looks beautiful, has a beautiful cross section, and feels good and feels good!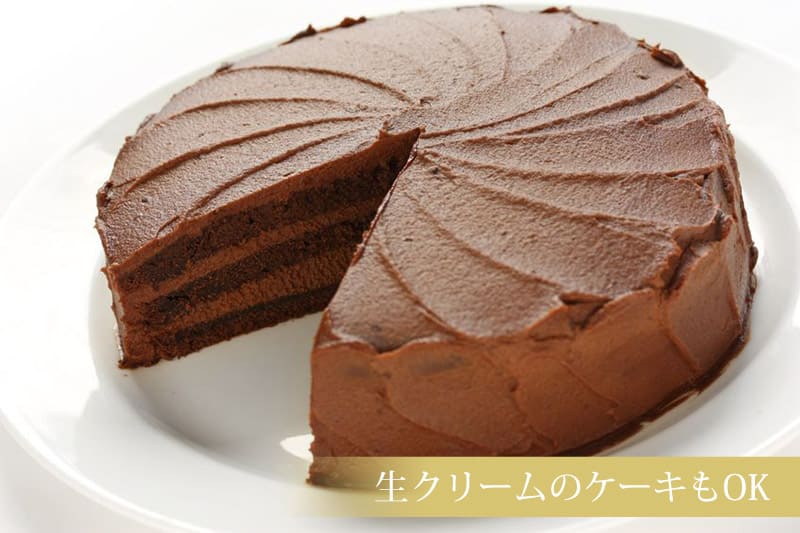 Cakes with lots of fresh cream are also okay.
It is also useful at parties.
Rechargeable, cordless.

Easy to handle.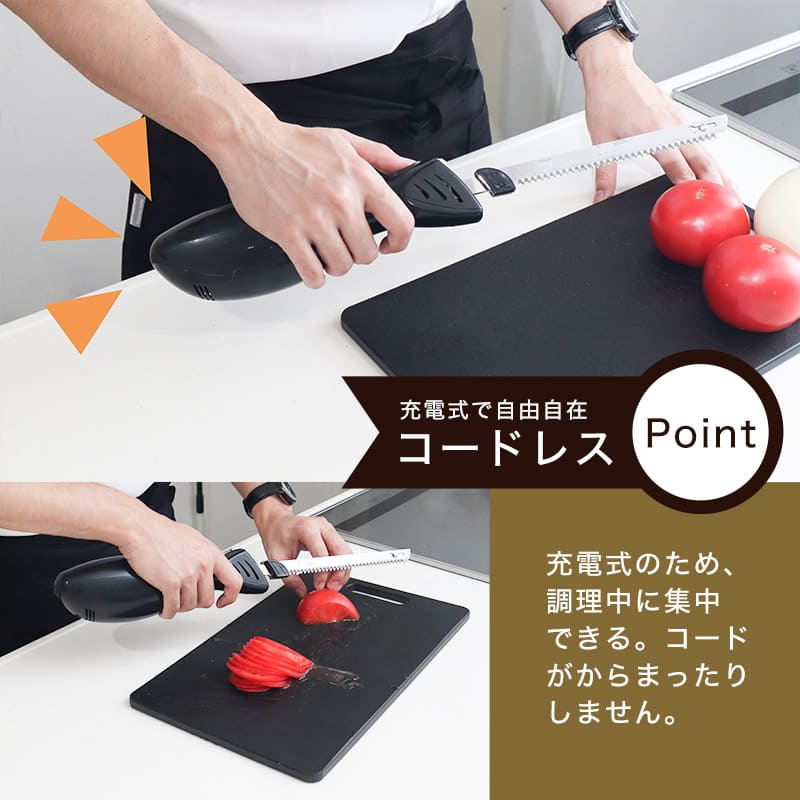 This product is cordless and rechargeable.
Because there is no code like other products, it is easy to handle in the kitchen.
You don't have to hang the seasoning or ingredients on the cord, so you can concentrate on cooking.
Continuous use time is about 70 minutes. Charging time is about 1.5 hours.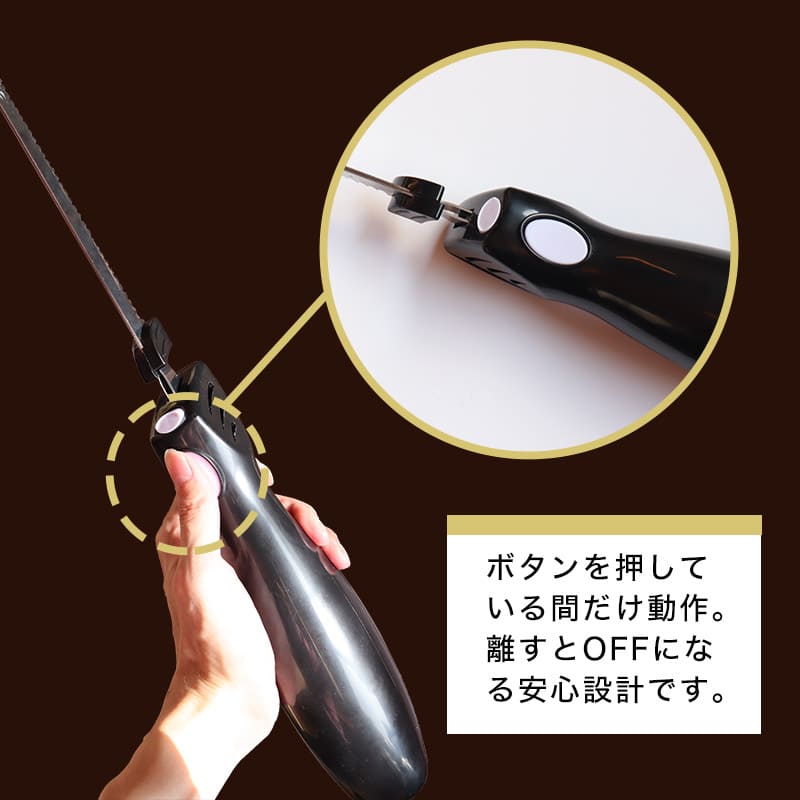 Press the button at the top of the main unit to turn on the power and cut the ingredients.
Safe design that stops operation when the button is released.
Two blades move alternately.

That's why it cuts.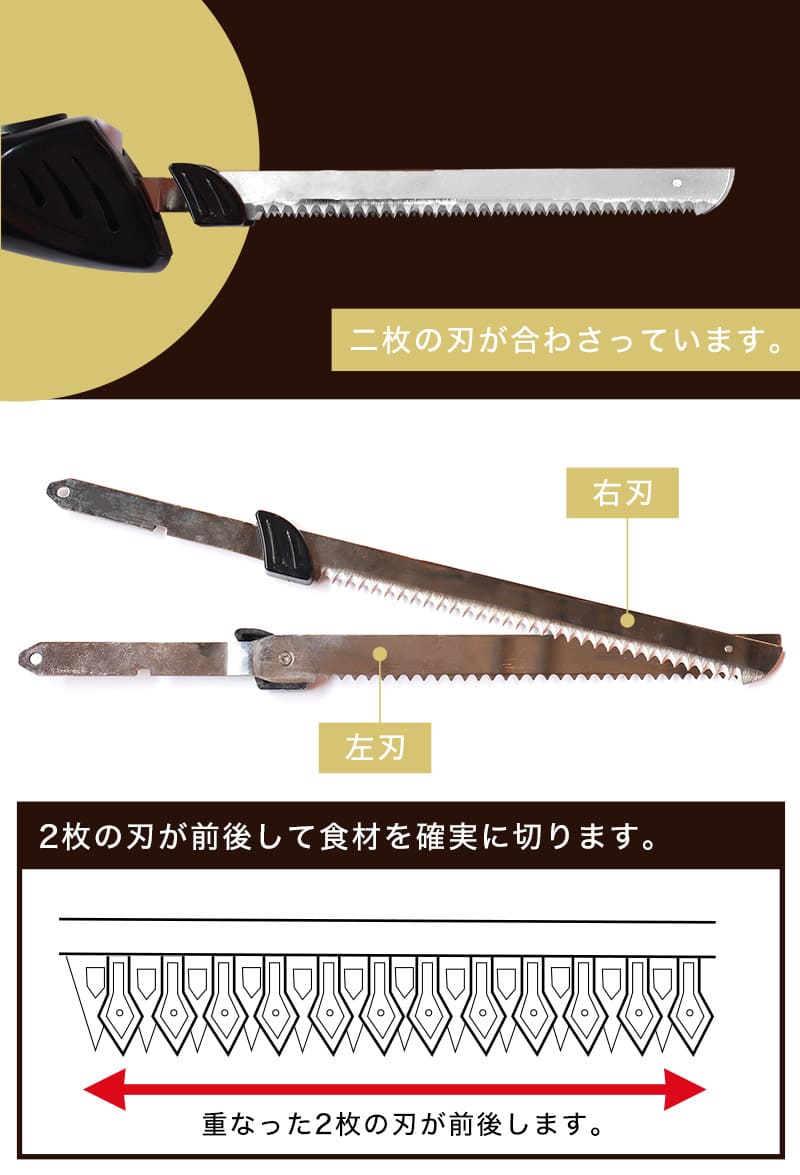 This product is a mechanism in which two blades move back and forth alternately to cut ingredients.
Ordinary bread cutters have the disadvantage that their cross-sections are tattered because they are cut like a saw by moving one blade back and forth.

The electric knife cuts the cross section of the food with two blades while scissors, so the cross section will not be tattered.
Cut the ingredients quickly and beautifully.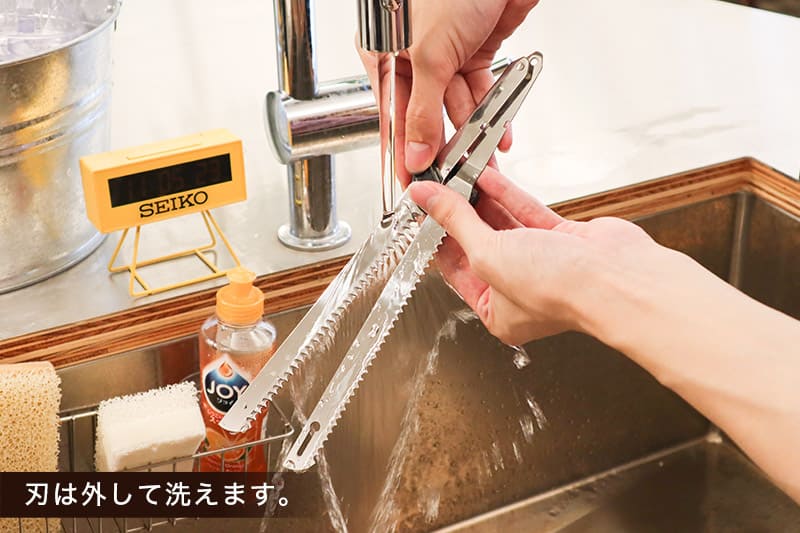 The blade can be removed from the body and washed.
Since only the blade can be washed quickly, it is easy to clean.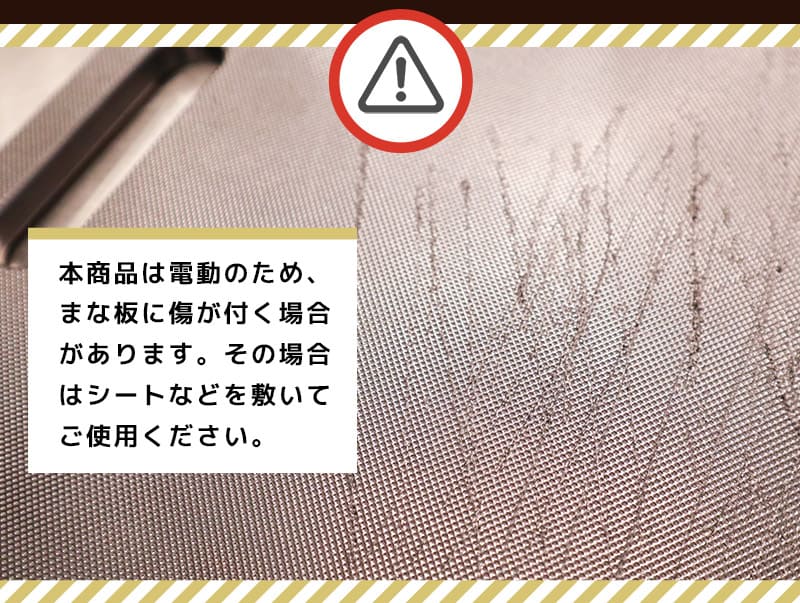 Since this product is powerfully cut, the cutting board may be damaged.
If you are interested, please use a plastic sheet underneath.