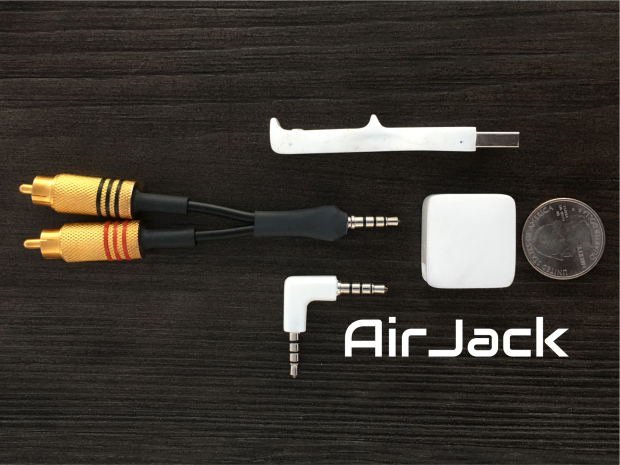 AirJack is a tiny bluetooth adapter that transforms your gear to wireless.
Are you suddenly lacking a headphone jack? Adapters upon adapters got you down? Unable to charge and listen to music? Love your current headphones and speakers, but they're wired? Would you like it if your car or home stereo were wireless? Do you just want high-quality wireless audio but without the massive price tag?
Don't buy new gear, transform it to wireless!
AirJack is the ultimate wireless solution! Combining high-quality with low-cost, AirJack gives your current gear a new lease on life. Adapt almost any audio device to high-quality Bluetooth.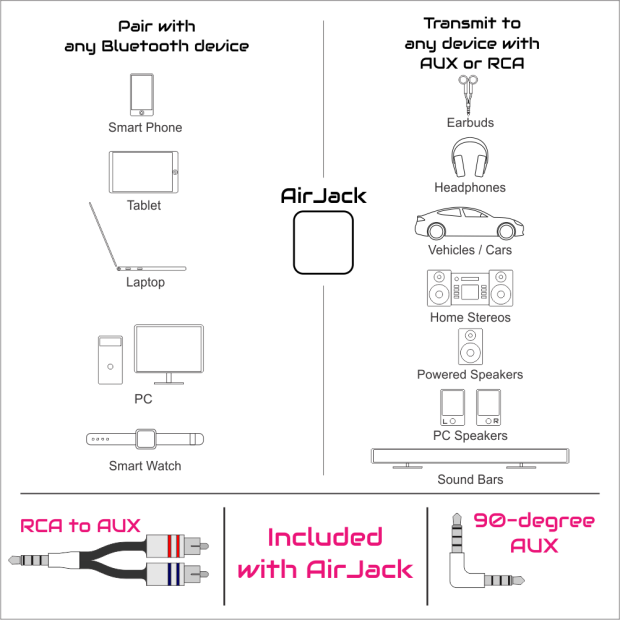 Whether you're at the gym, tearing it up at the skate park, or driving to work - AirJack plays an important part in your life.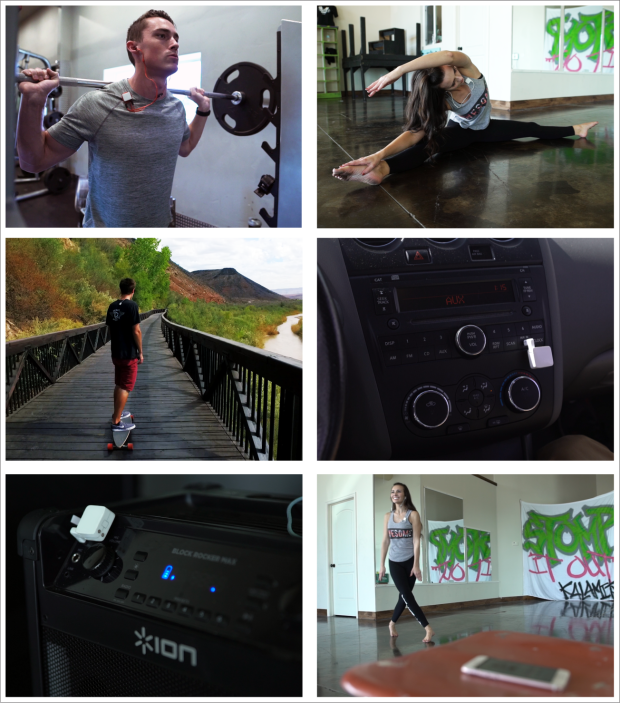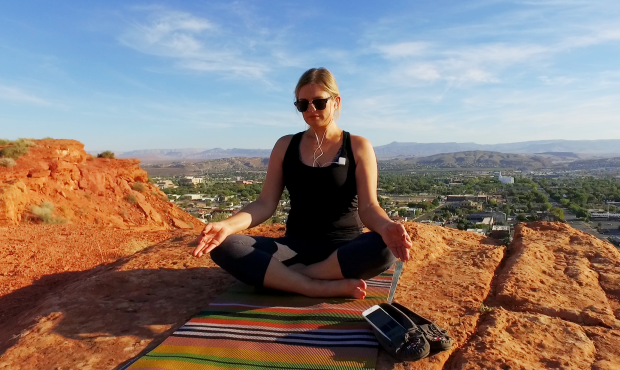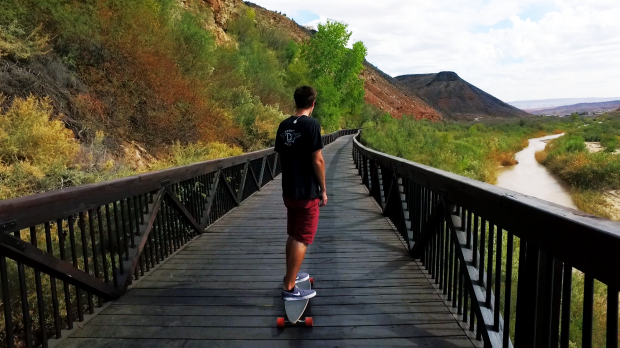 Bring back the jack with a whole new set of features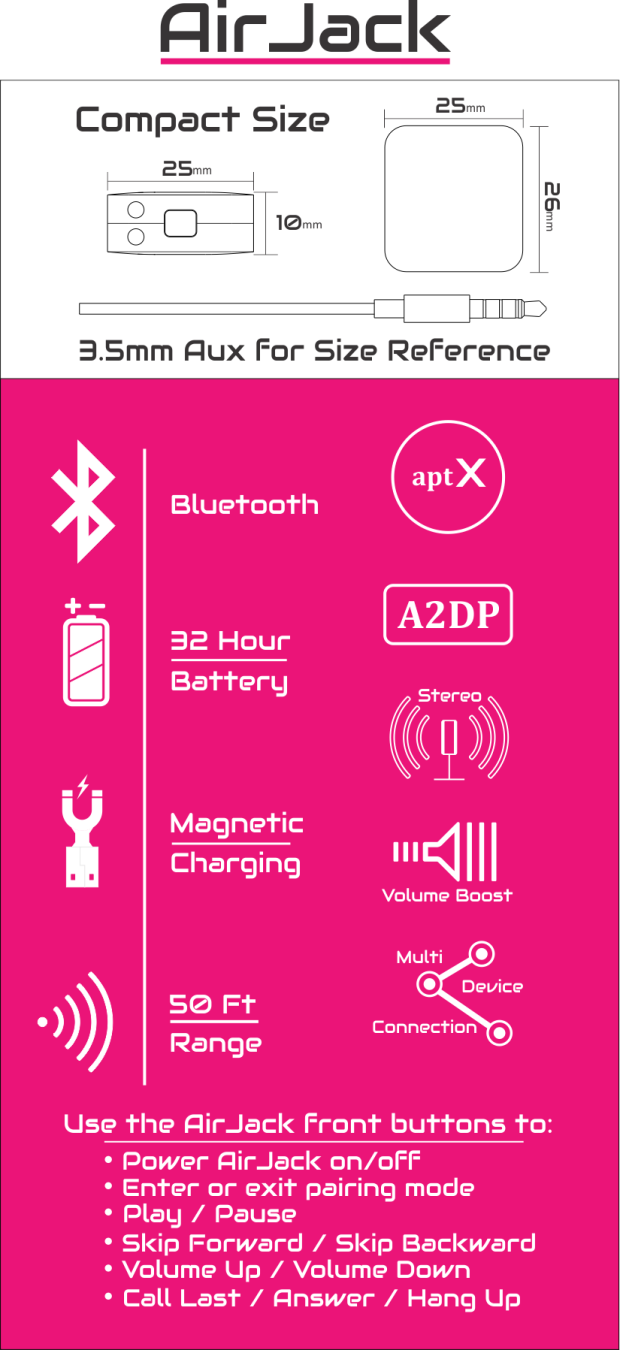 How is AirJack different from wireless earbuds and earphones?
AirJack is designed from the ground up to tackle the issues of today's wireless earbuds and headphones.
We learned early on that if we were to create the AirJack that would live up to our goals, we would have to think well outside of the box - or in this case, the ear.
We start with the core features:
battery life, sound quality, price, size, and adaptability.
We wanted to deliver AirJack at a price that everyone could afford. We designed it to produce the same sound quality as units 10X the cost, and with a battery life that blew everyone away. We knew it had to be small and portable, and that it needed to be useful for far more than just headphones.
Since AirJack doesn't have to fit inside of your ear, it doesn't have to play by the same rules as normal wireless headphones. We're able to fully optimize the components and design of AirJack, delivering a product that is uncompromising in both quality and price.
Use the magnetic clip to place AirJack almost anywhere.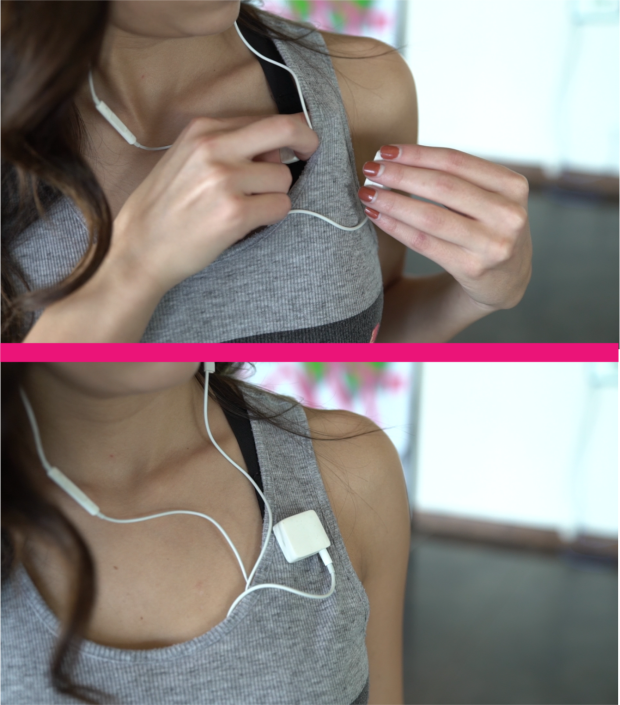 Simply slide the magnetic clip under your clothing and attach AirJack to the outside. AirJack will remain firmly attached no matter the activity.
Charge magnetically in as little as 30 minutes.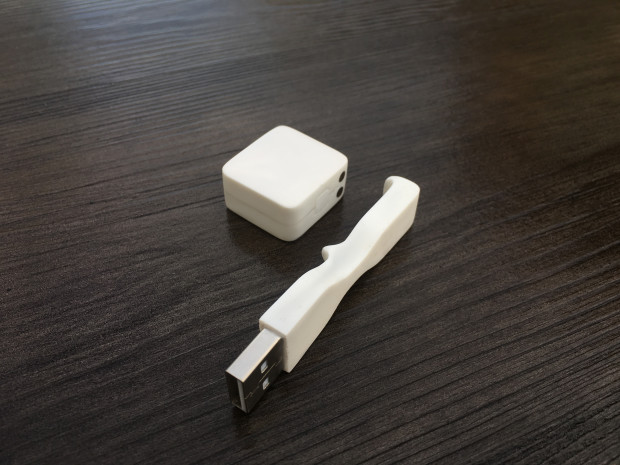 Never break another port or cable again. We hate when connectors come loose inside of a device, rendering it useless. We implemented magnetic charging to solve this problem once and for all! Magnetic charging is durable, self aligning, and it's as easy as a snap!
Go truly hands free with AirJack.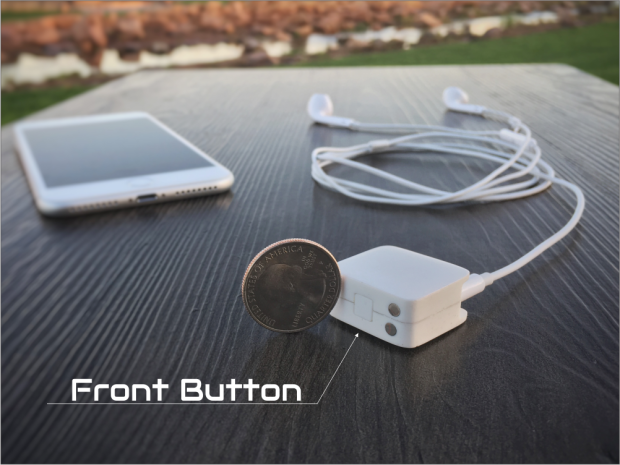 Take full control of your music with AirJack. Use the front button to control:
Volume Up / Volume Down
Play / Pause
Skip Forward / Backwards
Dial last / Accept Call / End Call