Maskal (Masukaru) is a new idea product that collects and solves each trouble such as [earache hurts · glasses cloudy · stuffy] by using a commercially available disposable mask on the frame.
Wake developed Maskal (Masukaru)
I (our company representative) is hay fever. I have been wearing a mask all the time during the pollen season.
Instead of suppressing the symptoms of hay fever with a mask
My ears hurt

My eyeglasses become cloudy

Stuffy
Another hardship came up, I could not concentrate on my work, and I was always in trouble.
Although it becomes somewhat easier if you use a high-function mask, it is tough for hooks to use every day ...
We also sell goods to solve each problem individually, but I thought that I want items that can be solved all at once , and developed over 2 years. Since I realized the lightness which has never existed in the new idea frame structure, please feel this comfort.
Lightening the mask Maskal (Mascar)
Overview of Maskal
Maskal (Mascal) is a resilient, frame-like product that you install with a commercially available disposable mask.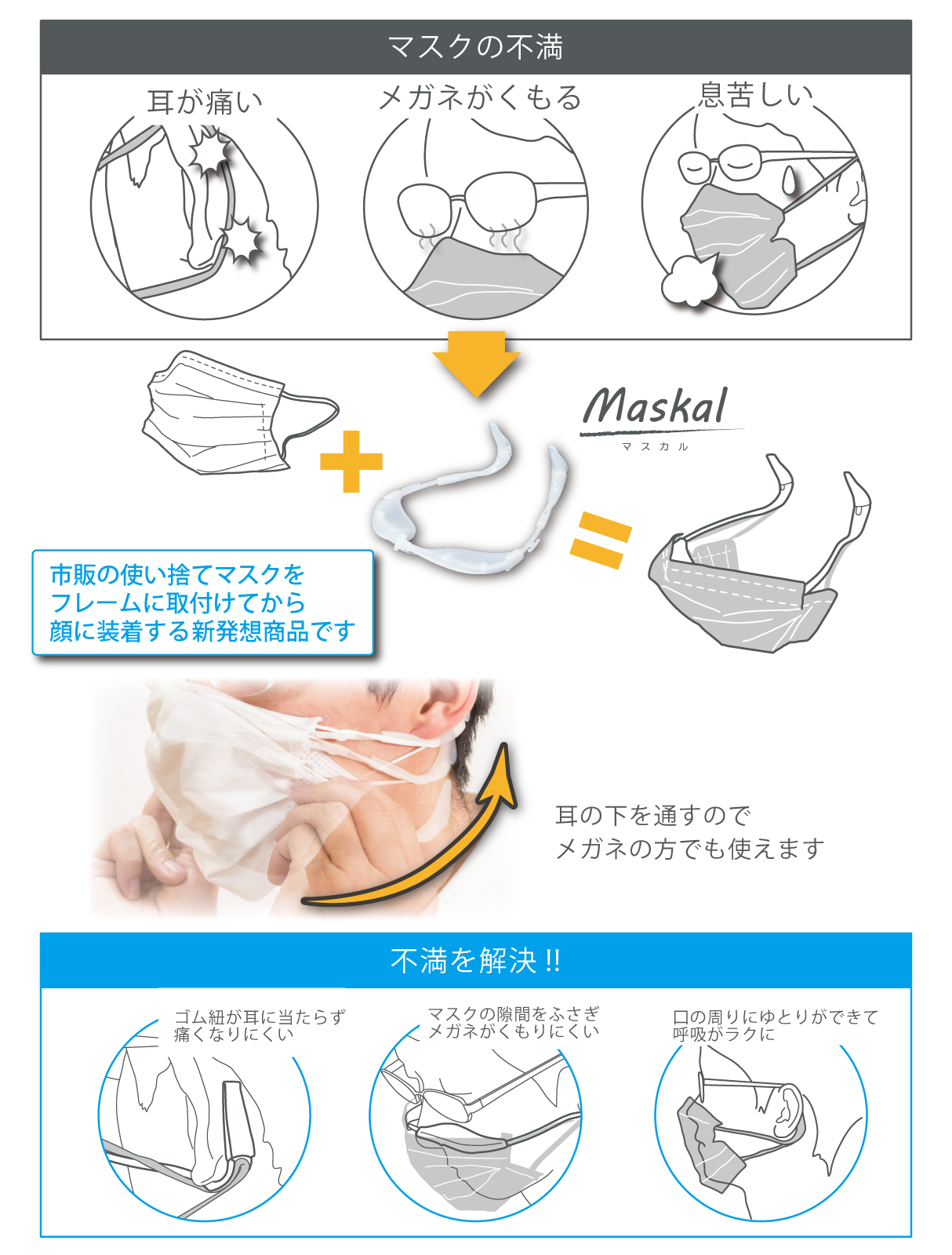 Because it does not hang the rubber strap of the mask on your ear, "Ear hard to hurt"
When wearing a mask for a long time, it gets pain with the feeling that the rubber string bites into my ear. In order to solve it from the root, we made a structure to hang the rubber string on the frame. A soft silicone rubber "earpiece" gently fits the ear.
The silicone rubber member fills the gap and "glasses are hard to fog"
For those who are wearing eyeglasses, the biggest concern when masking is that the eyeglasses will become cloudy. Maskal (Masukaru) has a "nose pad" that fills the gaps around the nose, making the glasses less cloudy.Since the nose pad is also made of soft silicone rubber, it gently fits the face.
Because the frame creates space around the mouth, "easy to breathe"
When masking, the coated surface sticks to the mouth, making it difficult to breathe, it is difficult to talk. Maskal (Mascal) is easy to breathe by creating a space around the mouth by the frame structure.
In addition, since the contact surface of the mask and face is reduced, comfortable to wear is reduced, and you can use the mask comfortably. This sense is the origin of "Musical (light)", it is the biggest feature. It is a pity that I can not tell you this feeling with letters and figures, but once you use it you may be addictive.
Recommended for this person
Those who can not relinquish masks for hay fever, PM 2.5, measures against influenza, etc.

People who always have masks in offices etc.

Those who work at the site where masks are essential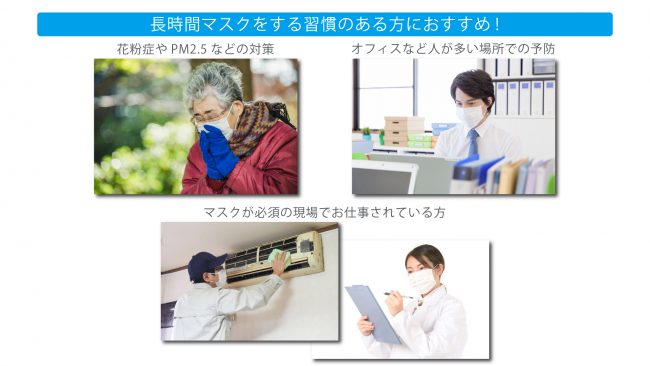 ※ This product does not improve the performance of the mask itself
Maskal (Mascal) is also excellent in cost performance

/h2>
By using a highly functional mask, you can alleviate symptoms such as "my ears hurt, clouds of glasses, stuffy" to some extent, but it is quite expensive to keep throwing away every day.
Since the Maskal body can be used repeatedly instead of disposable, you can use the mask reasonably and comfortably by combining with a commercially available disposable mask that can be bought together.
How to use Maskal
Maskal (Masukaru) is a product that has never existed, I think that most people do not know how to use intuitively.
If you use it incorrectly it will not function properly, so please have a look at the videos posted on the top of the page so that a comfortable mask life can be sent.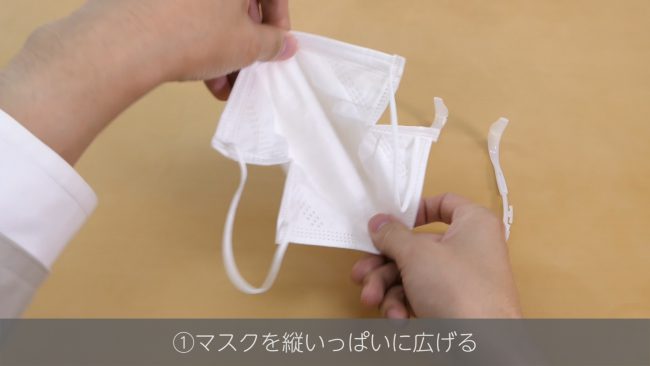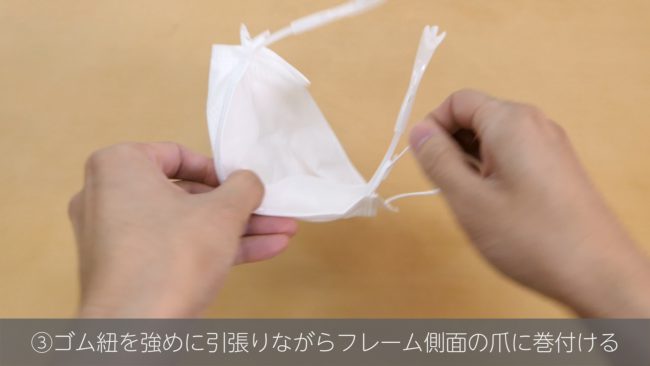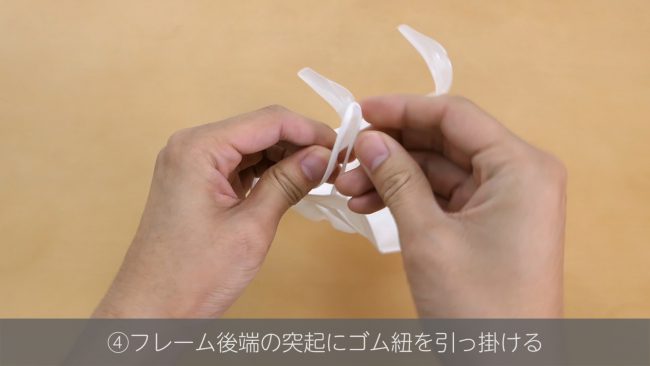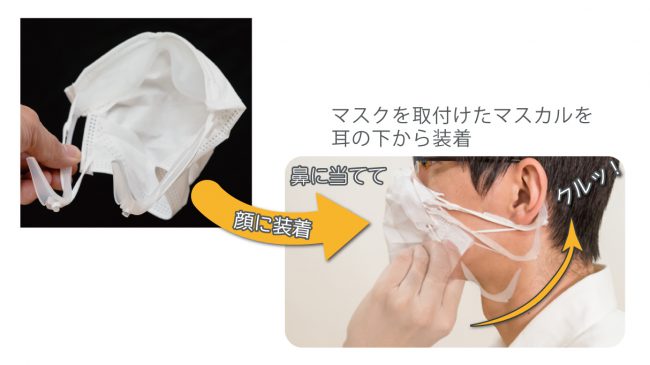 ◇ Product Size
· Length : 148 ~ 160 mm
Width : 120 mm
· Height : 48 mm
Weight : 14.5 g
◇ Material
Frame : Nylon / polycarbonate / polypropylene
· Earpiece, nose pad : silicone rubber
Notes
* Please note that it can not be used depending on the size of the face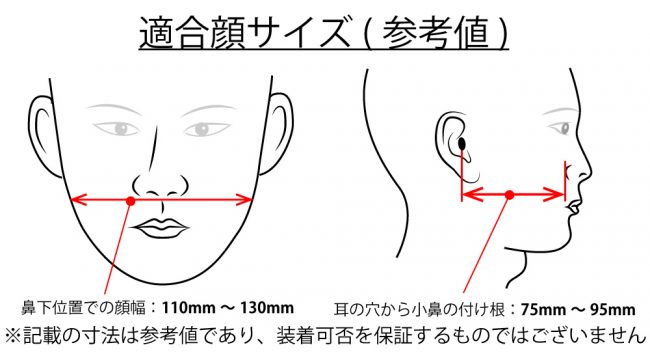 ※ We only support "Rubber strap type" "Wired enter" type mask. (Small type not possible)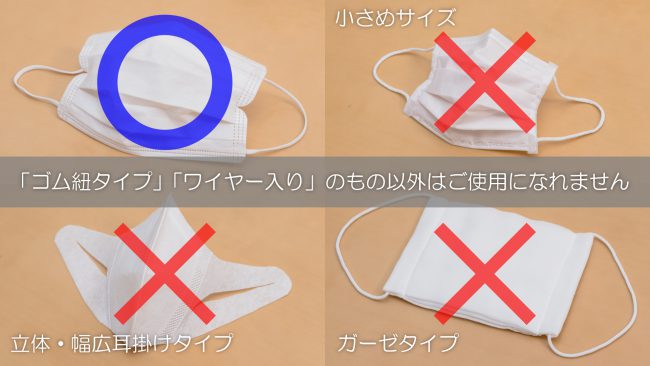 * This product does not include a mask.
※ This product does not improve the performance of the mask itself. Please refrain from using in a place where strict blocking by a mask is necessary.
* Small parts are included, so please keep them out of reach of children.
※ Please wash with a neutral detergent and wipe with a wet tissue. If you use a dishwasher, boiling disinfection, bleaching etc., the product may be damaged.
※ Please refrain from using those who have developed allergy with plastic or rubber in the past.