HOW TO USE
Ensure skin is clean, dry and free of oils and moisturisers.
Briskly rub strips between palms to warm wax. Slowly separate a double Nad's Hair Removal Strip into two strips.
Using the palm of your hands or fingertips, apply strip with firm pressure and firmly smooth over 3-4 times in direction of hair growth.
Holding skin taut with one hand, quickly pull strip off in the opposite direction of hair growth. Remember to hold skin taut with the other hand and to pull close and parallel to the skin rather than upward into the air. For the perfect finish remove any residue with Nad's Post Calming Oil Wipes.

INGREDIENTS
Triethylene glycol rosinate, Glyceryl rosinate, Synthetic beeswax, Butyrospermumparkii (Shea Butter) extract, Glycine soja (Soyabean) oil, Ricinus communis (Castor) seed oil, Polyhydroxystearic acid, CI 77891 (Titanium dioxide), CI 47000 (Yellow 11), CI 61565 (Green 6)

WARNINGS AND PRECAUTIONS
KEEP OUT OF REACH OF CHILDREN

.

Before each use follow the directions to test the wax and oil wipe on a small area of skin you wish to treat. If after 24 hours there is no adverse reaction, proceed with full application.

Not suitable for eyebrows, male beard area, scalp, breast, perianal, or genital areas.
May not be suitable for the elderly or diabetics.
Do NOT use if you are on any medication which can affect the skin or if undergoing any of the following dermatological treatments: topical retin A, skin peel, dermabrasion or laser resurfacing.
Do NOT use on sunburnt skin, dry, flaky, broken or irritated skin, over warts, pimples, moles, varicose veins or wounds or if you have previously eperiences adverse reaction to waxes.
Allow 24 hours before using antiperspirant, perfume or astringent lotion on the treated area.
If discomfort or a burning sensation is experienced, apply a cold compress to the area. If sensation persists, seek medical advice.
Store at room temperature.
FACIAL HAIR REMOVAL TIPS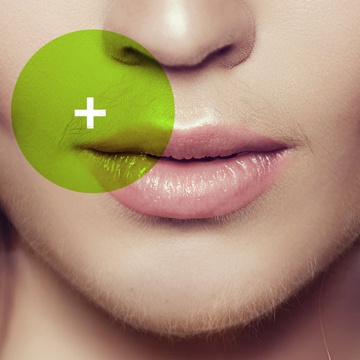 The best of facial hair removal is the one that suits you best and Nad's has you covered with a range of products that are formulated and packaged to make it easy to get the results you want!
Nad's Facial Wax Strips – Upper Lip Hair Removal / Facial Hair Removal
Ideally sized for small areas and formulated for delicate facial skin, Nad's Facial Wax Strips deliver hair removal results that last. The strips are quick and easy to use… no heat, no fuss… just rub, peel and go.
Nad's Facial Wand Eyebrow Shaper – Eyebrow Waxing / Upper Lip Hair Removal
Nad's Hair Removal Precision Eyebrow Wax Wand is a pen-like applicator is primed with Natural Hair Removal Gel, making it super easy to apply the gel to the eyebrow area and upper lip area with precision. The gel wax is removed with the cotton strips included to leave the skin smooth and hair-free.
Nad's Facial Hair Removal Crème – Upper Lip Hair Removal / Chin Hair Removal / Facial Hair Removal
Quick and painless hair removal for the face, Nad's Facial Hair Removal Crème is formulated to dissolve unwanted facial hair in as little as 4 minutes. The cream is effective on hair close to the root so hair is removed from just below the skin surface, for silky smooth results that last twice as long as shaving!
For the best hair removal results every time, follow these tips:
Ensure the skin is clean and dry, and free from oil and moisturisers.
Ensure the product you choose is suitable for use on the area you wish to treat. For example, Facial Hair Removal Crème is NOT suitable for use on the eyebrows.
Read the directions before you begin and follow them carefully.
FAQS AND TIPS FOR ACHIEVING THE BEST HAIR REMOVAL RESULTS AT HOME
Yes! Re-use a Nad's Wax Strip by simply folding the strip in half so that the wax is on the inside. Massage the strip with your fingers, slowly separate the strip and continue waxing. Repeat this process until the strip is no longer effective.
NOTE: Waxing your face? It's important NOT to wax the same area twice as repeated waxing of this delicate area can cause irritation. Always follow the instructions to prepare the skin and wax strips before you commence waxing to ensure you remove as much hair as possible with one treatment.
A pimply rash is quote common and is the skin's reaction to having hair pulled from the root.
If the skin has been removed then it is not being held taut and also the strip is being applied over the same spot more than once. Also, if the skin is excessively dry; this could make the skin susceptible to tearing if waxed.
There are a number of reasons why bruising, swelling and/or irritation may occur so it's important to ALWAYS read the precautions and perform a patch test before treatment to ensure you're skin is suitable.
Here are some of the things to look out for. Refer to the precautions for more information.
Are you a diabetic/take oral retinoids(antibiotics)/is your skin very inelastic or dry? If so, you should not be using this product. For a detailed explanation of suitable skins types, you should refer to our instruction leaflet.
Did you remember to keep the skin taut as you pulled the strip off? This is essential to prevent bruising/swelling/irritation.
Did you pull the strip up rather than close to the skin? This can cause bruising/swelling/irritation.
Did you go over the same area more than twice on your face? Do not re-wax the area if your skin is irritated.
Did you use the product just before or during your period? Your skin is really sensitive during this time and I wouldn't recommend waxing until after your period. You will find that it will be a far less painful experience then.
Was the hair very long? We advise to trim the hair to 5mm, as longer hair will be more painful to remove and you might experience bruising/swelling/irritation.
NOTE: It's quite normal to experience a little redness or spots after waxing, especially if you're new to it. Always perform a patch test in the area to be treated and wait at least 24 hours to ensure any redness subsides before proceeding with waxing.
Hair may not come out if:
it is not at least 3-5mm long (or 1.5mm in the case of Exfoliating Wax Strips)
the area is not clean and free from makeup and moisturisers
the area has not been allowed to dry after using Cleansing Wipes, or after a shower or bathing (wait at least 1 hour to allow the moisture level in the skin to return to normal)
the strip is not removed in the opposite direction of hair growth, or is removed in an upward direction rather than close to and parallel with the skin
the skin was not held taut when the strip was removed.
Some people with diabetes have poor blood circulation and so may be more prone to bruising and skin irritations.
Product Dimensions :

1.06 x 2.56 x 5.13 inches; 0.81 Ounces

Item model number :

790

UPC :

638995000790

UNSPSC Code :

53131600

Manufacturer :

Lifesource Group US, Inc.

ASIN :

B003JFJF4A