It motivates you to change your brain
Studies show that the focused-attention and mindfulness exercises upon which Muse is based can cause the brain to change itself, making it more resistant to distractions. Muse makes this process more motivating, fun and efficient.
It improves how you respond to stress
In the short-term, this training has been shown to trigger the natural relaxation response – a state of deep rest that changes the physiological and emotional responses to stress. Your metabolism decreases and your heartbeat slows. The muscles relax, breathing becomes slower, and blood pressure decreases.
It gives you a lasting feeling of self-control
Stress is thought of as a perceived lack of control or unpredictability, associated with impaired cognitive performance, higher blood pressure, lowered immunity, and many more negative effects. Muse strengthens the ability to regain the feeling of self-control, which counteracts stress (how does it work?).
The skills you learned through training with Calm are transferable to other life situations. The internal capability of increased focus, better attention control, and better self-regulation are skills that will carry you through life.
It can improve your emotional state
We often think of distraction as something external, like the sound of a nearby conversation. However, Muse's feedback algorithms are tailored to respond to both external and internal distractions (what does it measure?).
When you learn how to manage and respond to emotionally charged thoughts, it improves not only your focus, it also improves your self-awareness – the key facet of emotional intelligence. This can lead to decreased emotional reactivity, and increased positive emotion.
Extended use can have amazing and lasting results
A study showed that 20 minutes of focused attention training for 3 days in a row has been shown to reduce anxiety, improve mood, and reduce heart rate. Research on longer sessions has documented other benefits, like increased grey matter density, reduced thinning of the prefrontal cortex, decreasing amygdala activity (associated with stress response), and increased resilience – basically, an overall beneficial change of the brain's structure and function.
It is designed to help you form the habit
Research has shown using an app and starting with 3-5 minutes can dramatically help you with mental exercises like meditation. Muse starts you with 3 minute sessions and rewards you for your achievements, making sure it's easy and motivating to train with Muse (What are people saying?).
Muse provides three types of feedback
During Session
Real-time feedback during exercises helps you train.
After Session
Data views after every session allow you to see your current state of mind and a game-like points and bonuses help you self-motivate.
Over Time
Long-term feedback allows you to collect your data and see how you've improved over time.
If you want to build your strength and endurance, you can do repetitive physical exercises like running or walking. Similarly, to improve a specific cognitive skill like attention, you can perform a repetitive mental exercise and reap the benefits over time.
Muse is the mental equivalent of a treadmill, which helps you exercise your brain with focused attention training. It improves your attention by training you to become aware of your distractions quicker and react faster to regain focus on what you're doing.
Before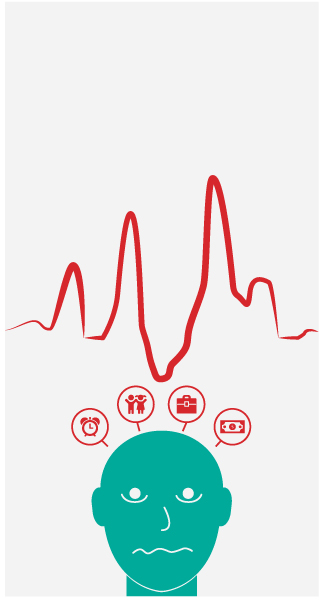 During
Muse provides feedback to let you know you've been distracted.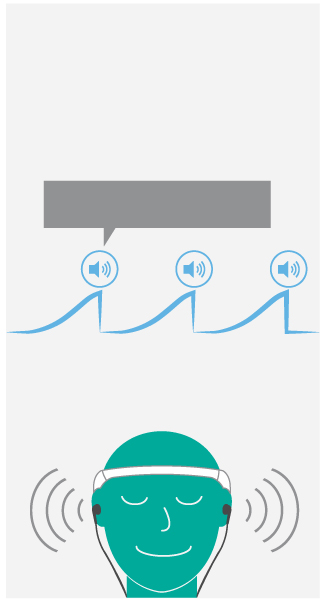 After
Over time, your Muse training teaches you to catch your distractions earlier and keep focused.