Features
Strong, rubberized grip ensures your devices are held securely
Swappable inserts offer near-universal compatibility
No tedious tightening - Mountie's innovative clamp affords easy on and off
Compact and lightweight design means Mountie goes where you go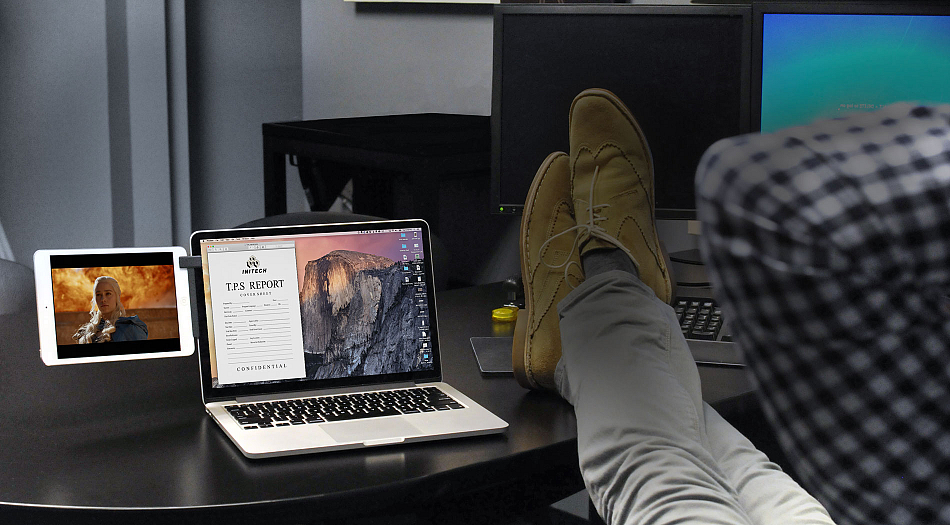 What's your distraction of choice?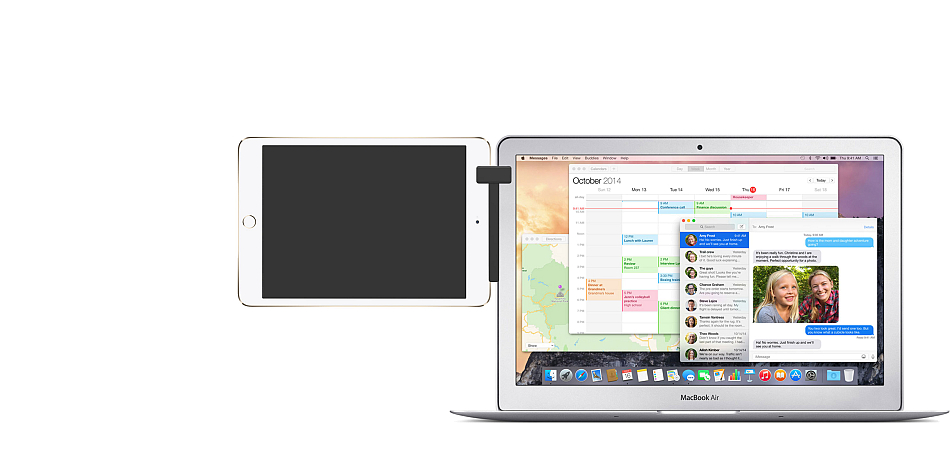 Work Hard. Play Hard.
Enjoy eye-level FaceTime video chats, monitor your Twitter feed, iMessage with family, or even host a live recording session with friends from afar.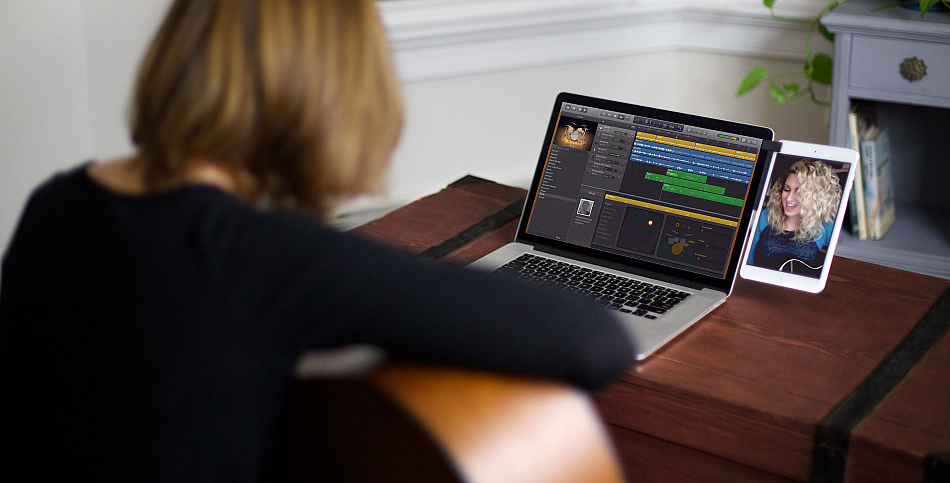 Mountie stays by your side through thick and thin.
Razor thin phone or full-size tablet with protective case, Mountie's easy-to-swap inserts guarantee a secure hold on any device you throw at it.*
*Figuratevely speaking, that is. Throwing your device is not recommended.
Compatible with:

iPhone 4 and later

iPad Air 1 & 2, all iPad mini

Any tablet or phone betewen 5.0mm and 9.0mm

Any MacBook, and any iMac made after 2012
Can I use any tablet or phone with Mountie?
Mountie is designed with iPads and iPhones in mind. However, Mountie is not Apple-exclusive and will happily secure other tablet and phones that have similar dimensions.
Which rubber grib should I use for my device?
We've preloaded Mountie with the rubber grips for the devices we think you'll most likely be using: a bare iPhone 6 (grip B) attached to a MacBook Pro (grip D). But you can easily swap out grips for your particular setup. Use the chart below to find the right fit.
| | |
| --- | --- |
| MacBook, MacBook Pro | D |
| MacBook Air | D |
| Older MacBooks | E |
| iPhone 5, 5s, 6, 6 Plus | B |
| iPhone in a case | A |
| Older iPhones | A |
| iPad Air, iPad mini 1,2,3 | B |
| iPad Air 2 | E |
| iPad in a case | A or B |
Will Mountie hold iPads before iPad Air?
Nope; those old things are too clunky.
Which laptops does Mountie work with?
Mountie has been heavily tested on Macbook Pro, but we expect most laptops will work.
What type of apps should I use with Mountie?
Use any app that helps you make it through the day. Our partners in crime include Netflix, NBC Sports, ESPN, HBO GO, Air Display (extend your computer screen using wifi), Duet Display (faster, but uses a cable), and CarBuzz.
How strong is Mountie?
Sooooooo strong (it's true; we have toddlers). Mountie is built with a clamp we designed from the ground up just for this purpose. Also, it has swappable rubber inserts, so you can find the best grip to hold your favorite mobile device.
How long can Mountie hold my device?
Somewhere between "longer than you can" and "days at a time." Do: watch an entire season of Friends. Don't: leave Mountie up while you go on vacation. Every situation is different, so be sure to test before leaving your device unattended.
Should I use Mountie at work?
Definitely. We're doing it right now.
Can I close my laptop when Mountie is attached?
While we haven't tested all laptops, MacBooks will close and sleep without a problem. Of course, be sure to take your phone/table off first!
Does Mountie work with a Windows computer?
Probably. Mountie works with most laptop computers; give it a shot, and let us know how it goes.
Green Mountie

Ships in early February

Blue Mountie

Ships in early February