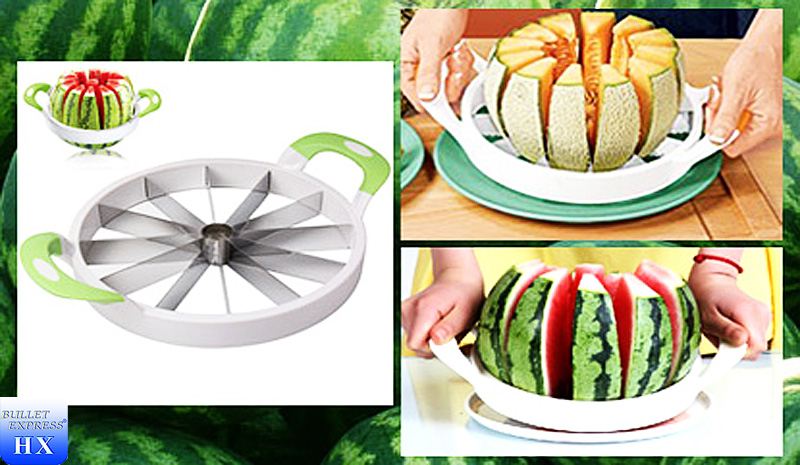 Watermelon, Honeydew, Cantaloupe, Pineapple
Enjoy them all, one Perfect Slice at a time.
Stainless Steel Blades
The MelonSLICER removes the core and cuts 12 Perfect Slices Every Time
Easy Motion Handle
Faster and Safer than using a Knife
INSTRUCTIONS:
Slice the ends of the melon, about 2″ thick on a cutting board
Place the sliced end up and insert the slicer into the fruit
Rock slicer back and forth to get a good grip, then push down firmly on the fruit
Slicer yields perfect wedges
CAUTION
Handle with Caution. Sharp Exposed Blades.
Do not turn slicer upside down to remove fruit.
Push down with slicer and remove wedges of fruit.
Place the Blade Protector back on the slider after use.