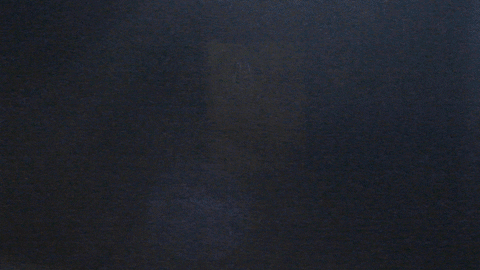 Lensta Grip is all you need to become a professional phone photographer and take photos and videos on the go wherever you are, without having to carry your bulky DSLR camersa
Check out Lensta Grip's list of features below: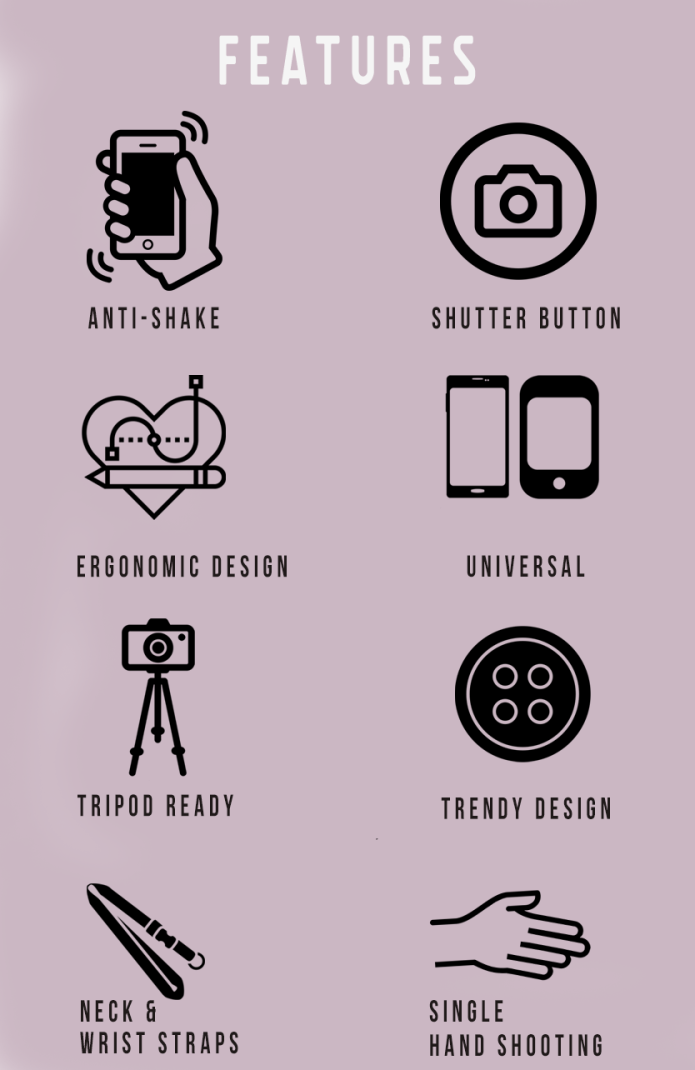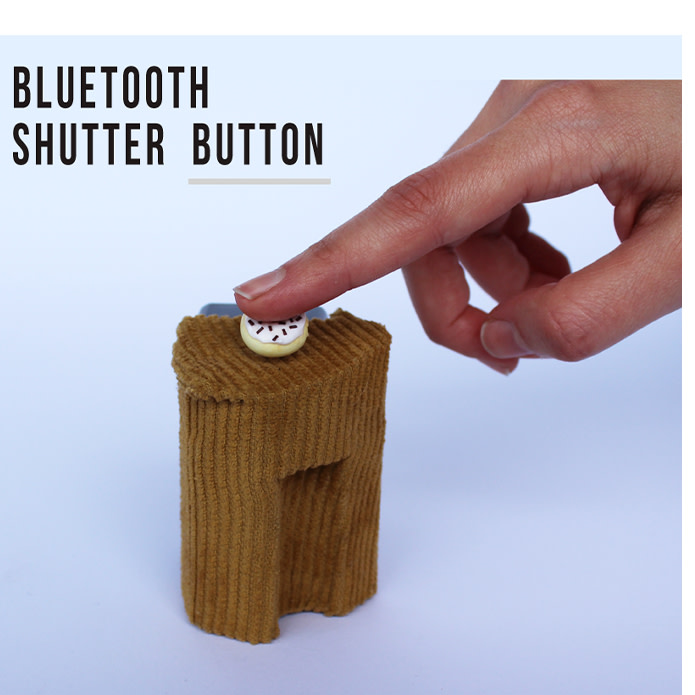 With Lensta Grip, you can now use a classic camera button to snap photos. Forget about the shaky and blurry photos that result from tapping your finger on your phone's screen to take a photo. Shoot like a pro and get the feeling of professional cameras back.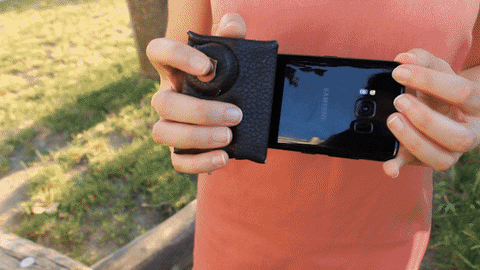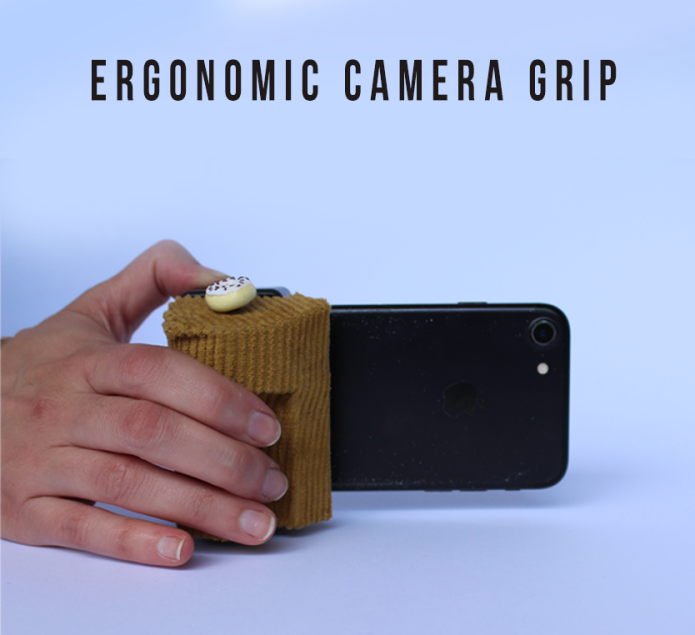 Lensta Grip is designed with comfort in mind. The ergonomic grip designed is inspired by professional camera grips, and is made to help you avoid the awkward positions you have to extend your had in to take a nice selfie or photo. This design is made to also help prevent smartphone related health conditions like selfie-wrist and selfie-elbow, which are recently rising conditions which affect the bones and nerves in the arm in elbow due to the unergonomic phone grip which is used when taking photos.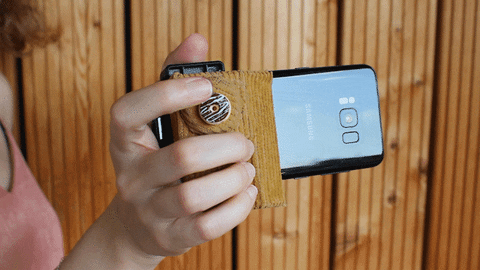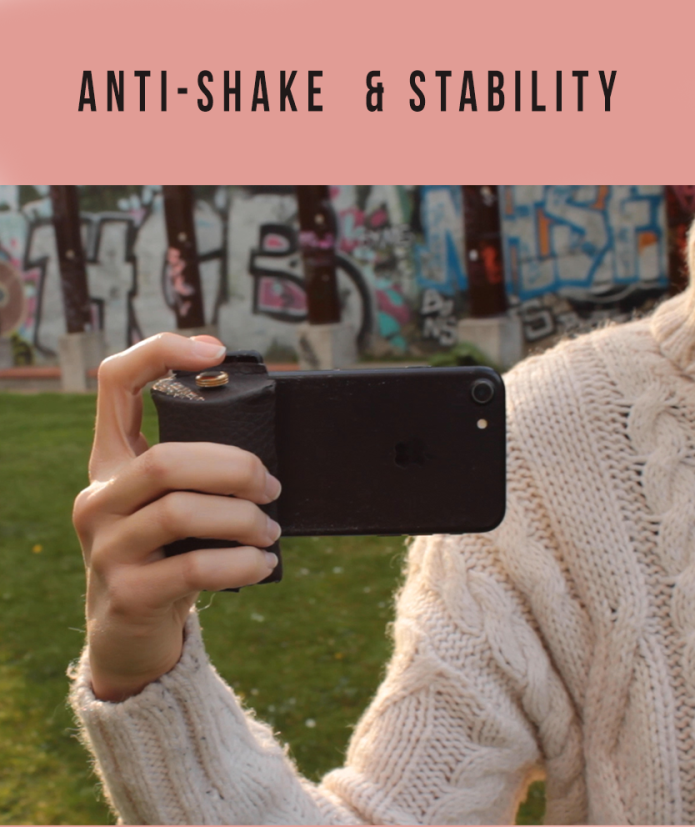 In addition to the ergonomic and comfortable grip, Lensta Grip's design offers additional weight which is needed to stabilize your phone to prevent shaky and blurry photos.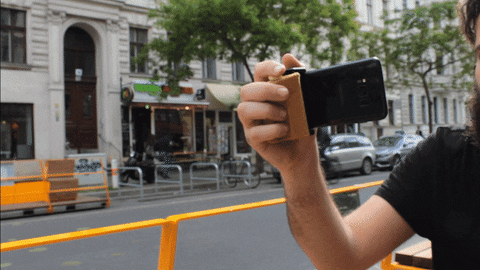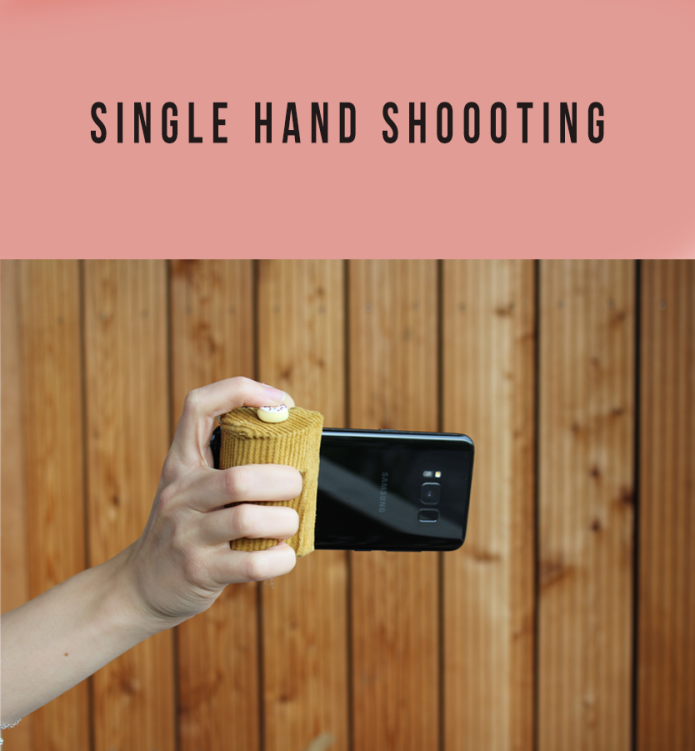 With Lensta Grip's comfortable and ergonomic design, you can safely take photos and videos with one hand without worrying about the phone falling off, or the need to use both your hands to make your phone stable.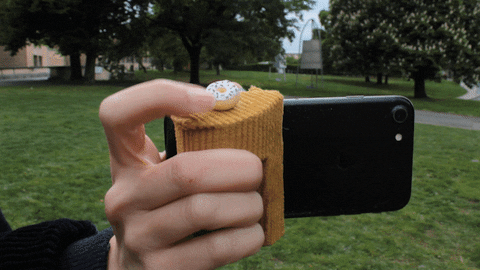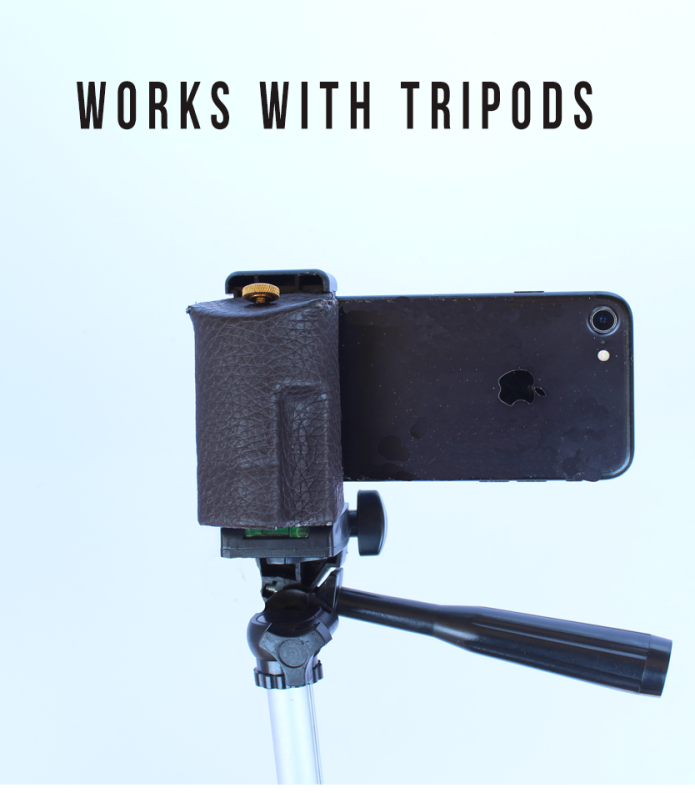 Lensta Grip is designed with extra outlets for both tripods, and hand or neck straps, so you can upgrade your photo taking experience any time.
Compatible With Straps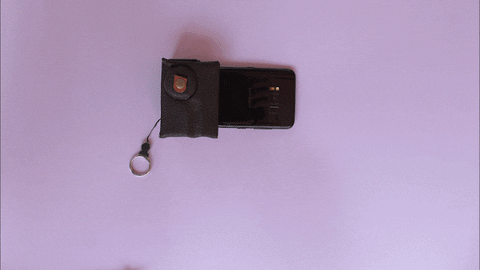 Remote Shutter Button Feature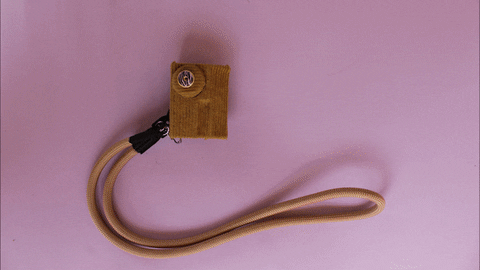 Choose a perk on the campaign's right side and order Lensta Grip now with the edition you want: a classic vegan leather edition with a vintage camera button, or a playful cumin colored corduroy version topped with a patent-pending donut shaped button.
Along with that, make sure to choose your preference between a fixed Grip button, or a remote and fixed one. The remote & fixed option allows you to remove the Grip button to snap photor remotely. It also allows you to change the bluetooth battery if you needed to.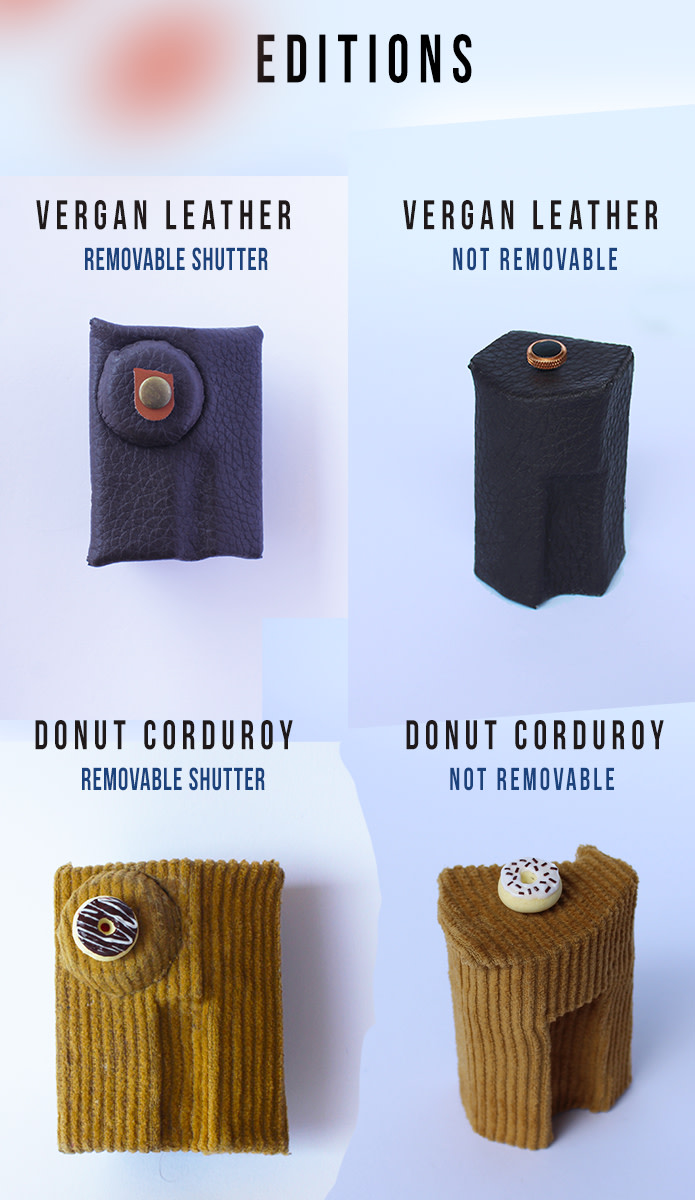 Lensta Grip is easy to use. All you need to do is turn your bluetooth on and connect it to that of the grip's in order to enable the bluetooth camera button, and you're set to go. Use the shutter button remotely, or attach Lensta Grip to your phone using the universal clip.