The Science
World's first portable digital water purification system
Rechargeable lithium polymer battery that keeps going
UV-C LEDs last 40x longer than conventional mercury based UV technology
LARQ's proprietary and patented UV-C LED technology is the most advanced in the world. We've done the science to help you drink brilliantly.
We all want to drink more water and use less plastic, but existing reusable bottles do not make it easy. We surveyed 200+ people and found these common issues:
The results are appalling with more than a million bottles every minute being added to landfills around the world. That's over 480 billion annually and climbing - enough plastic to wrap around the earth's equator more than twice. Every. Year.
That's a statistic you don't want to be a part of. Bottom line is that the existing reusable bottles are failing to curb the use of plastic bottles.

That's why we started LARQ with a simple idea: Pure water from a self-cleaning bottle.
The LARQ Bottle is designed to solve the biggest consumer pain points so there are no more excuses to reach for that one-use plastic bottle.
Reusable water bottles today just don't cut it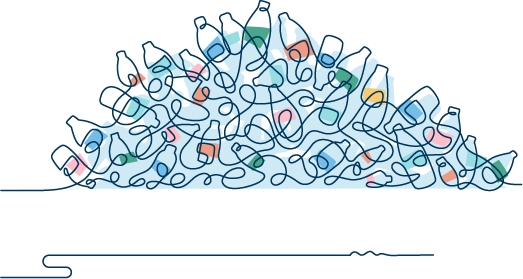 Don't be part of the statistic.
More than 1 million plastic bottles are added to the landfill every minute
Whether you're on the trail, at the gym, or in the office, you know that staying hydrated helps you feel and perform your best. So don't think twice about whether you want to grab a refill.
Explore new trails and new countries with confidence. Even when you're not sure about your water source, you can count on LARQ to eliminate bacterial and viral contaminants.
When your body needs water the most, make sure it's getting the best. The inside of your water bottle should be a whole lot cleaner than the inside of your gym bag.
Clean water isn't a privilege, it's a right. The LARQ Bottle gives you the power to take pure water with you everywhere you go, sanitizing enough water for your whole family with a single charge.
LARQ combines the power of the sun with the advances of the digital age. The UVC LED chips in LARQ are smaller, more energy efficient, less toxic (mercury free), and more economical compared to traditional Mercury based UV technology.