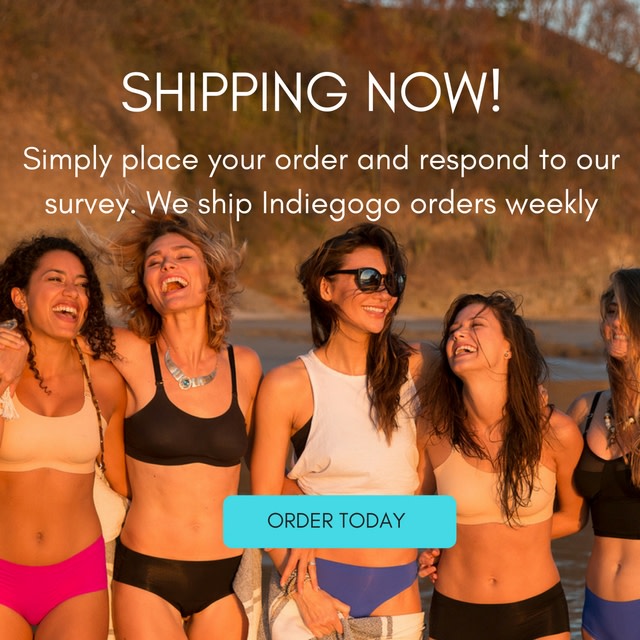 The Evolution Bra is back and it is better than ever! With over 70,000 bras shipped to-date we are thrilled to be back in stock. These are going to sell out fast and so we are limiting the number of perks available. Place your order and keep an eye out for our survey email. We ship Indiegogo orders weekly.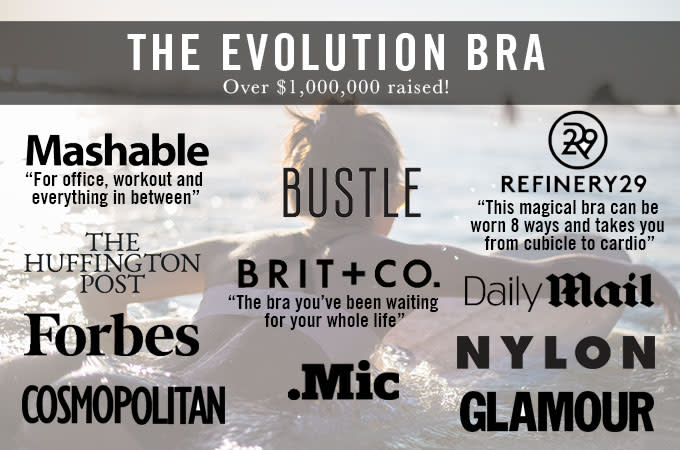 Available Colors: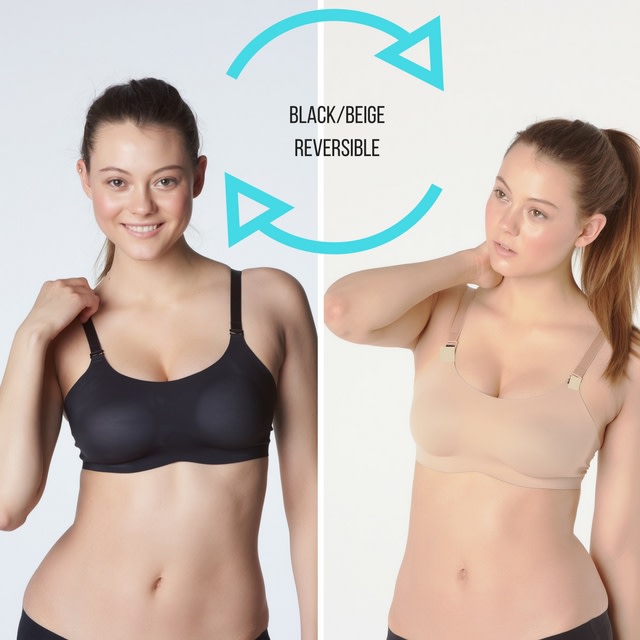 Leah is a 34D and wears our size 4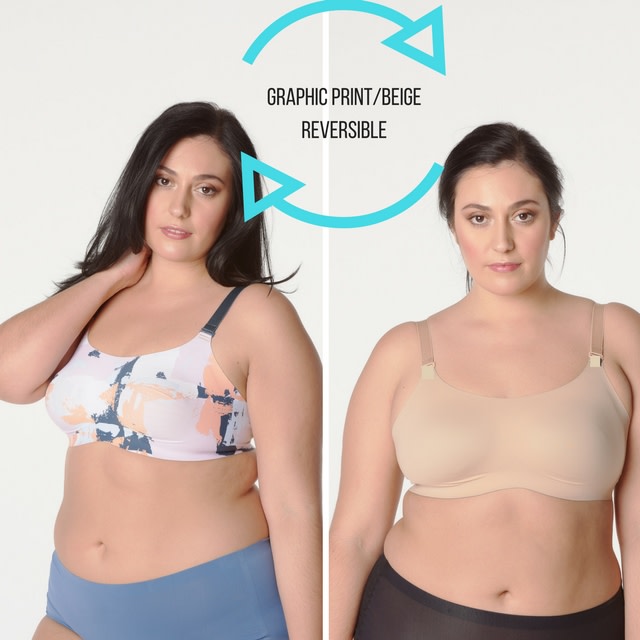 Sarah is a 38D and wears our size 5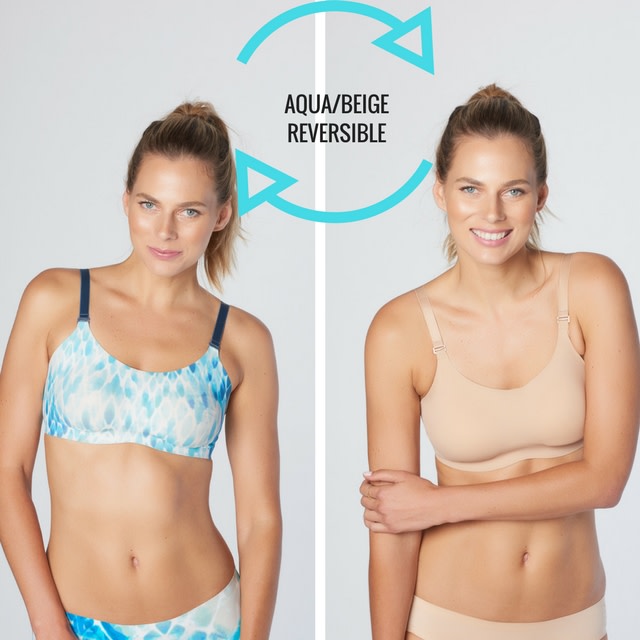 Kris is a 34B and wears our size 2
Our Story
We've reinvented the bra, and designed it with the active woman in mind. With eight wearable options in one, the evolution bra was designed to adapt to the rigors of your busiest days, seamlessly transitioning between work, play, and whatever else you're up to. Using the latest in performance fabric technology and patented bonded construction that moulds to your unique shape, we have created the most comfortable bra that you will love to wear. The only problem? You might never want to take it off.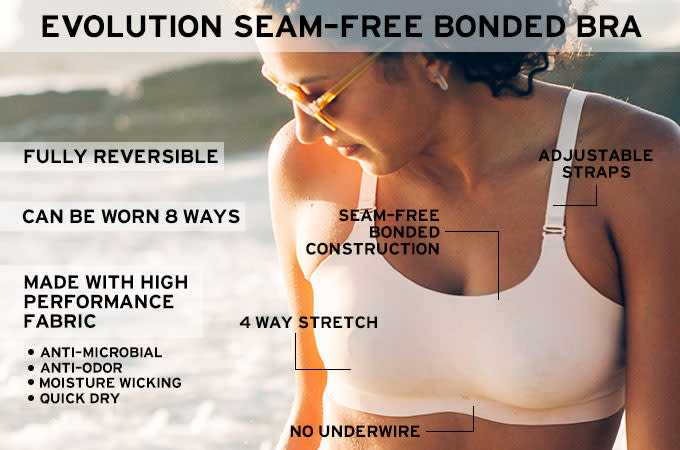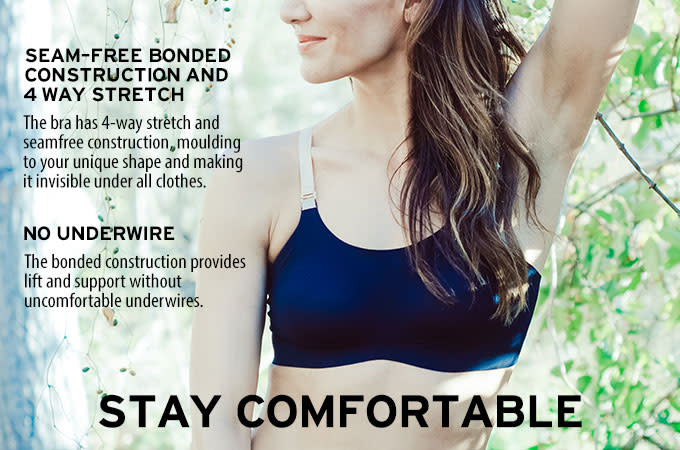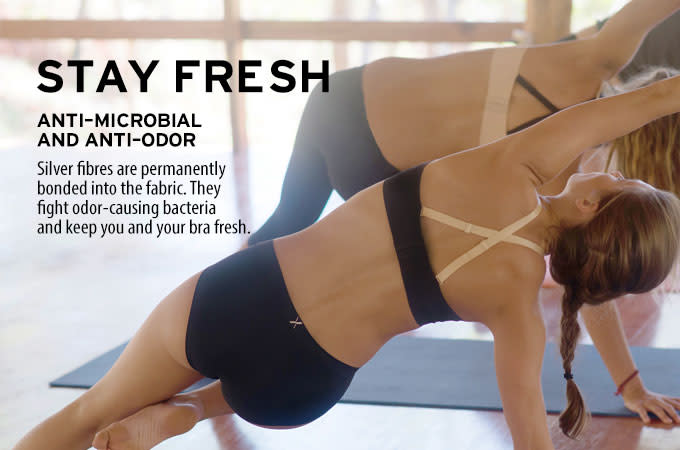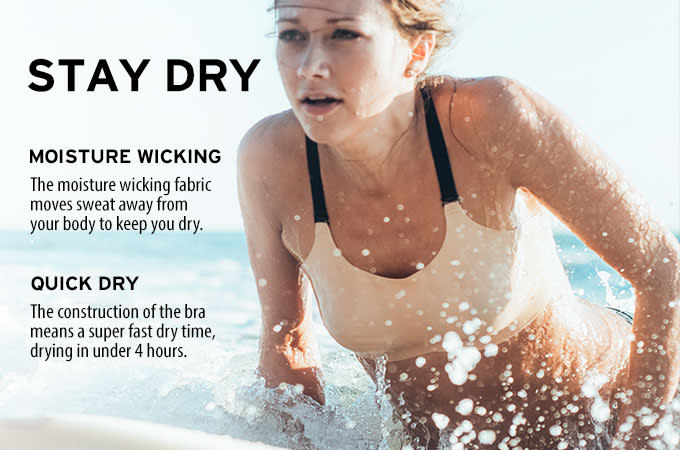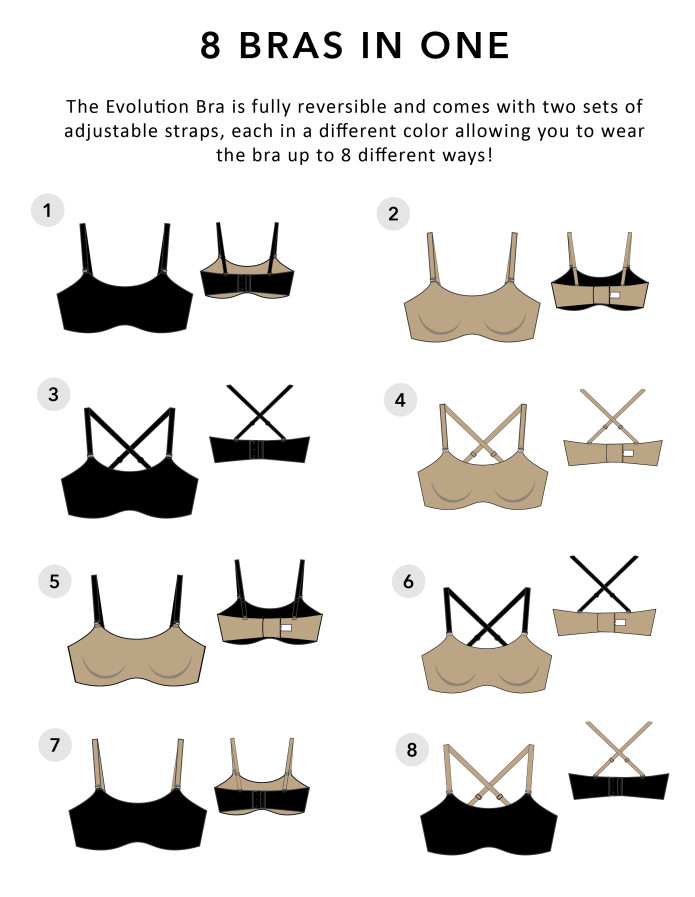 We wear tested the bra on over 200 women of all different ages and cup sizes to create the sizing chart below. We are also happy to provide online fit consultations to make sure you pick your perfect size. The evolution bra's patented design moulds to your unique shape making it better, wear after wear. To see the bra on women of all different sizes click here.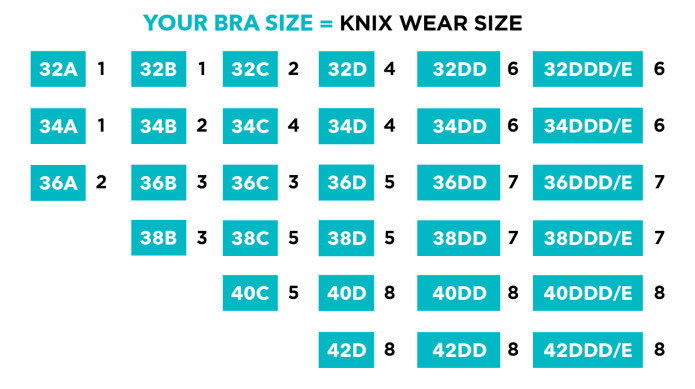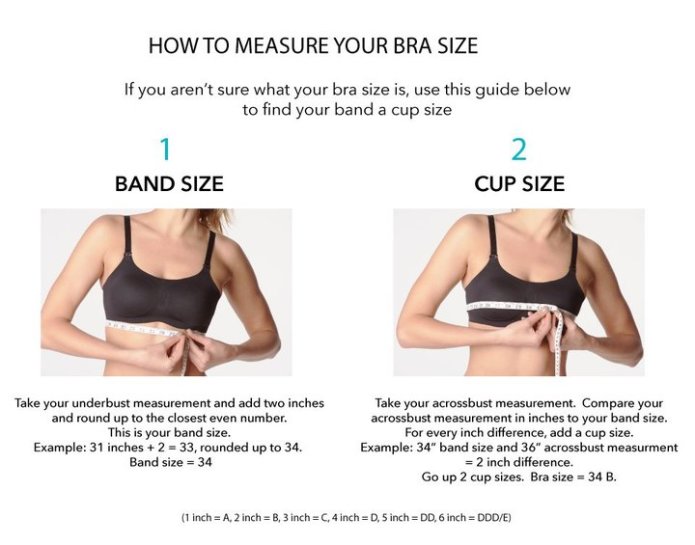 (1 inch = A, 2 inch = B, 3 inch = C, 4 inch = D, 5 inch = DD, 6 inch = DDD/E)
Our Story:
Knix Wear is an active intimates brand born from listening - to what women want, what they like and what they need - and that women everywhere were being underserved by their underwear. We wanted to create an intimate apparel brand that was designed by women for women.
For us, the difference is in the details, that's why we've scoured the globe to find the best possible fabrics and finishes, had hundreds of women wear test our products to get the fit just right and spent two years developing our proprietary technology.
Our Mission:
Knix Wear merges performance, technology and design to knix the bad and make the good better. We are driven by the belief that active can be attractive, comfortable can be cute, and functional can be fashionable. Our mission is simple: to create the best active intimates on the planet that empowers you to do more of what you love.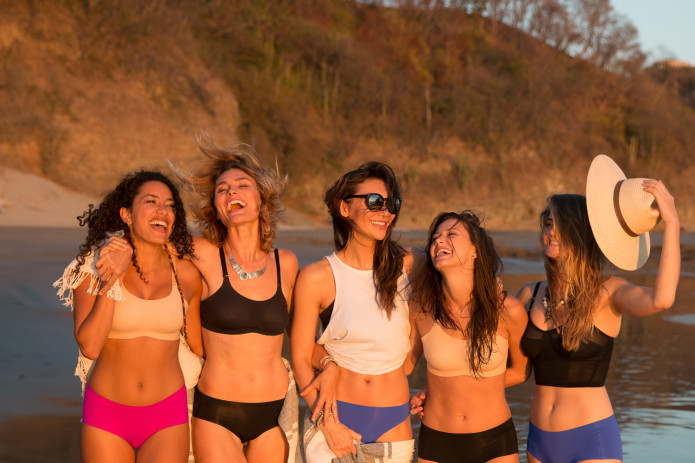 Testing:
At this point we have shipped over 70,000 bras to women from all over the world. In April we paused production on the product to make a few small modifications that would improve the reversibility of the bra as well as to make changes to our size 1 (making the cup smaller) and size 3 (making the band bigger).
We began shipping in January and our bras have been put through rigours of daily life from women all over the world. From yoga, pilates, hiking, treking, cycling, riding, surfing, swimming, sleeping and working this bra has been up to the task - keeping you fresh, dry, comfortable and confident. Every bra worn has led to product we present you with today that we feel confident you will love.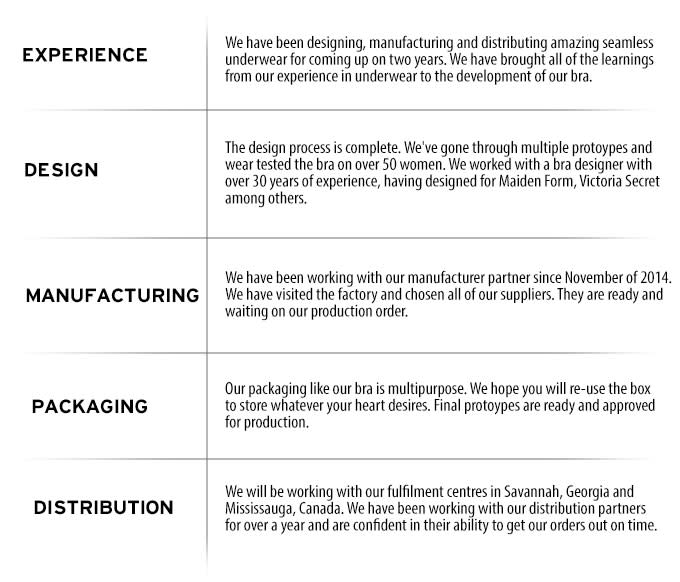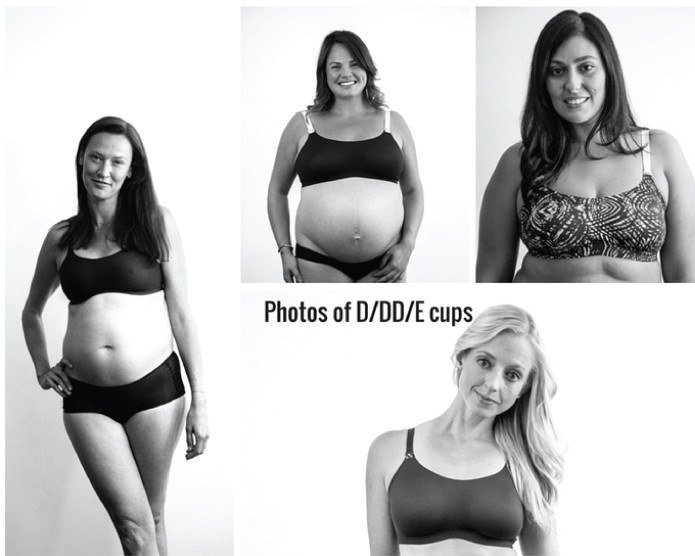 Underwear:
We offer our award winning performance underwear online at www.knixwear.com, available in a variety of colours, fabrics and sizes (XS-2XL) and with your choice of gusset technology (leak proof or moisture wicking). To help prevent stock outs we are not selling underwear as part of this campaign.
Special thanks:
Maderas Village and the amazing women that work there for hosting our photoshoot and to @loosecannon @nikkodetranquilli @nikkibrand and @reallykindofamazing for the photos
The 200+ women that leant us their time, feedback and their busts to help create this bra - we cannot thank you enough!
Attest Media for the video production