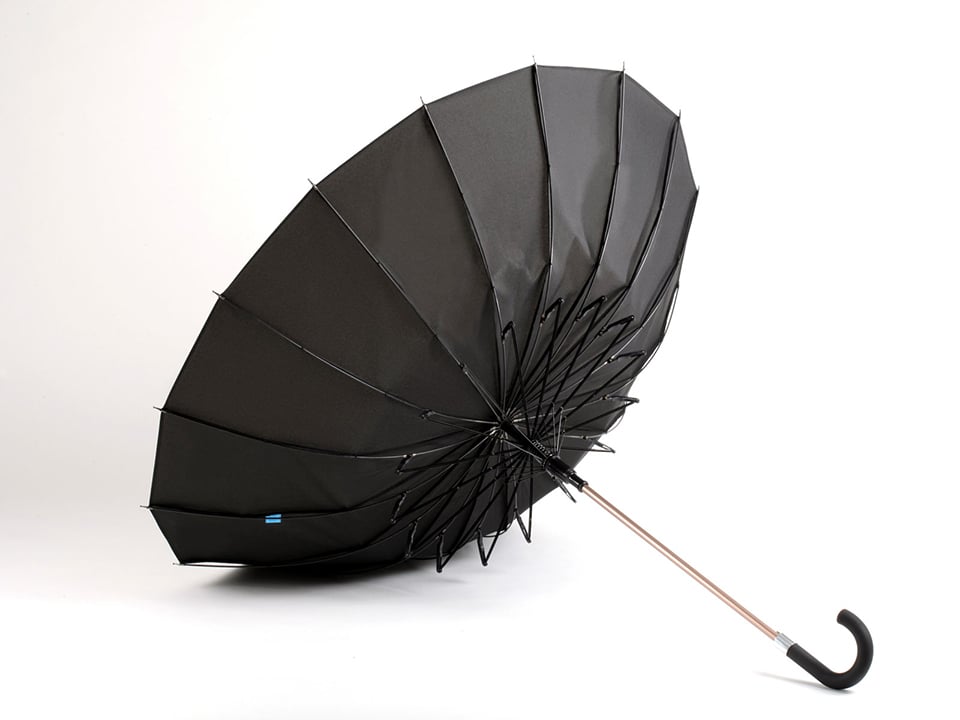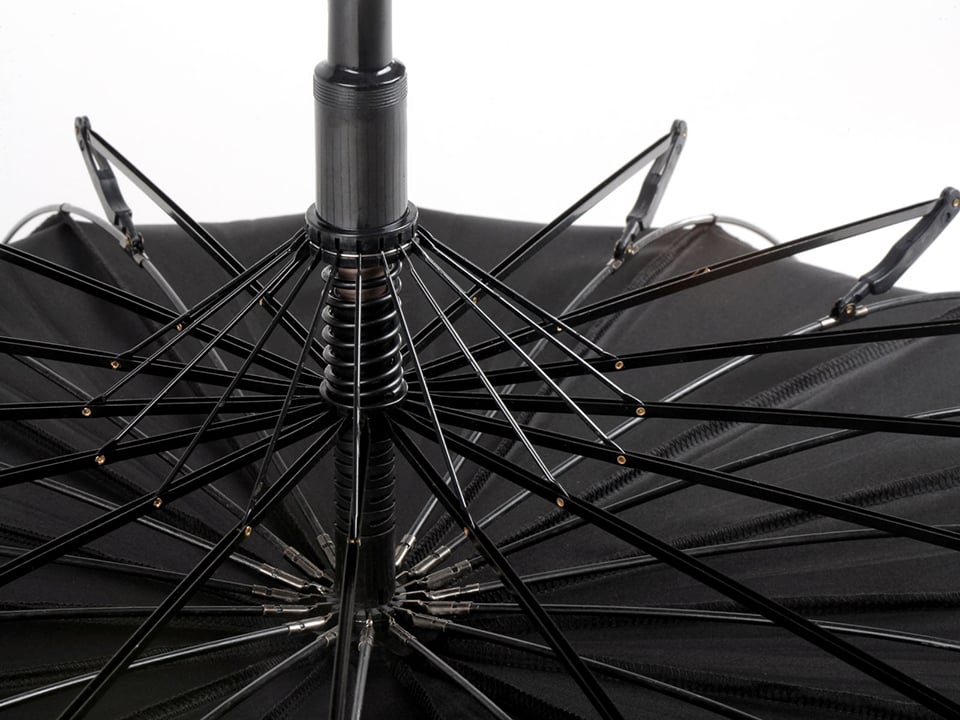 Meet Kisha, the umbrella you'll never lose!
Kisha is the world's first smart umbrella. Never lose it, always take it with you when it rains.
With Kisha, you'll never ever worry about getting soaking wet.
It's connected with a mobile app on your iPhone or Android and tells you each morning (or any other time of the day) if it's going to rain.
It also reminds you when you leave it in a pub, bar, restaurant or any other public place.
Smart? We'd rather say intelligent!
Ever wanted a good looking, reliable umbrella but were afraid that you would lose it?
This is the reason why we created Kisha, the world's first smart umbrella that you can never leave behind. By connecting it to your mobile phone it's never ever going to happen.
Too many people lose their umbrellas and too many buy poorly designed umbrellas because they're afraid they will leave them behind. And then they get wet, their umbrellas break or they just wear out.
Kisha umbrella is built to last.
It's raining outside
Don't forget your Kisha!
The Kisha app will let you know the weather forecast for the coming day. But you can also set up the number of notifications so that you don't get bothered on a sunny day.
The app that helps you find your Kisha umbrella.
(and doesn't annoy you with 100s of other notifications)
We love intelligent apps - the ones that are the perfect companions for your daily routine.
Weather forecast
The Kisha app gives you the weather forecast.
It also tells you if should take your umbrella before you leave your home on a rainy day.
Notifications
It helps you so that you never lose or forget your umbrella.
It doesn't bother you if leave one of your safe locations (your home, office or your car).
Location-aware
It works in the buildings or out in the open.
The application works in buildings, regardless of floors or walls – once the connection is lost you'll know to look for your umbrella.
Kisha app is the perfect companion for the perfect umbrella.
Kisha is the only umbrella built to last, and not to be forgotten.
We're big fans of perfectly crafted products. That's why we haven't compromised on the quality of the materials used to build the Kisha umbrella.
Kisha Umbrella is:
100% windproof
100% corrosion-proof
built with a perfect opening and closing mechanism
built using perfect stitching
built with 16 polyurethane ribs
Dimensions:
92 cm / 36.22 inches from ferrule to crook handle
108 cm / 42.51 inches from tip to tip
Kisha Umbrella comes with a 3 year warranty.
Compatibility
iOS 8 and up:

Android (currently in development)


Samsung Galaxy S5

HTC

One,

HTC

One M8
LG Nexus 4 & 5
Specs
Dimensions:


36.22"L from ferrule to crook handle
2.51"L from tip to tip
Includes:
1 Kisha Umbrella (black)
Free download of Kisha app in the Apple App Store or Google Play Store
Frequently Asked Questions
What is Kisha Umbrella?
Kisha Umbrella is a unique product that consists of an umbrella with a BluetoothTM chip connected to your smartphone. It means you'll never forget your umbrella in a public place such as a restaurant, pub, meeting or a conference by constantly keeping the connection between your smartphone and your umbrella "alive". Once the connection is lost, you'll get a notification on your smartphone.
What are the physical characteristics of the Kisha Umbrella?
The Kisha Umbrella is 100% windproof, 100% corrosion-proof, contains 16 polyurethane ribs, has a perfect stitching and a perfect opening and closing mechanism. We'd like to say that it's the last umbrella you'll ever buy.
How long does the battery last?
The battery lasts for 3-6 months. After that, you can replace the battery inside the beacon.
How do I change the battery?
On the umbrella, there's a zipper that opens a pocket for the BluetoothTM chip that comes with the umbrella. The chip is coded to match our Kisha mobile application.
Do you offer a warranty on the product?
Yes, we offer a 3-year warranty on the mechanical parts and stitches and a 1-year warranty on the chip.
What if I bought a Kisha Umbrella from a third party (retailers, other online stores)?
You are still eligible for our 3-year warranty. Also, you can download our mobile application for free.
Which colors is Kisha Umbrella available in?
At this moment we are producing Kisha Umbrellas in the classic black color. More colors are planned within the next year.
Do you produce and sell other models?
At this moment no. We are planning and building a few new models (a short umbrella and customizable printable umbrella).
Where is the Kisha Umbrella produced?
Parts of the Kisha Umbrella are produced in China (BluetoothTM chip, mechanical parts) and the final product is assembled in the European Union.
What if I lose my Kisha Umbrella?
Even with this fantastic technology we cannot solve all the possible causes of losing one's umbrella. Keep in mind that if your smartphone is turned off you cannot receive any notifications. At such times we suggest you still try to remember to take your Kisha Umbrella with you.
About the Kisha mobile app
How can I get the Kisha mobile application?
The Kisha mobile application will be available at the Apple App Store and Google Play from January 2015.
How much does the Kisha mobile application cost?
Do you plan to offer a Windows Mobile application?
We are still considering building a Windows Mobile application.
What are the features of the Kisha mobile application?
The Kisha mobile application connects to the chip built into the Kisha Umbrella and notifies you in case you leave your Kisha Umbrella at any public spot. In addition to that the app has a built-in weather forecast and it notifies you of weather conditions.
Do I need to sign up?
No. You can sign up and receive timely updates on the product.
Can I connect multiple Kisha Umbrellas to the mobile app?
Do I need to turn my Bluetooth
TM

on?

Yes. In order for Kisha Umbrella to be connected to your smartphone you'll need to turn your BluetoothTM on.