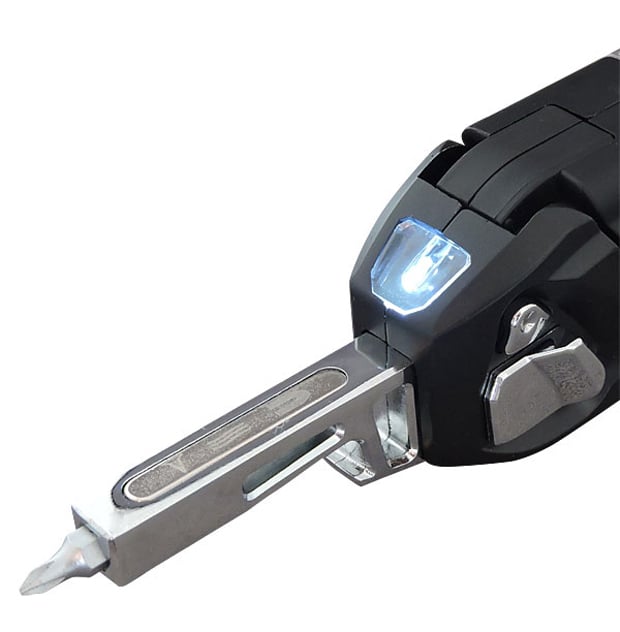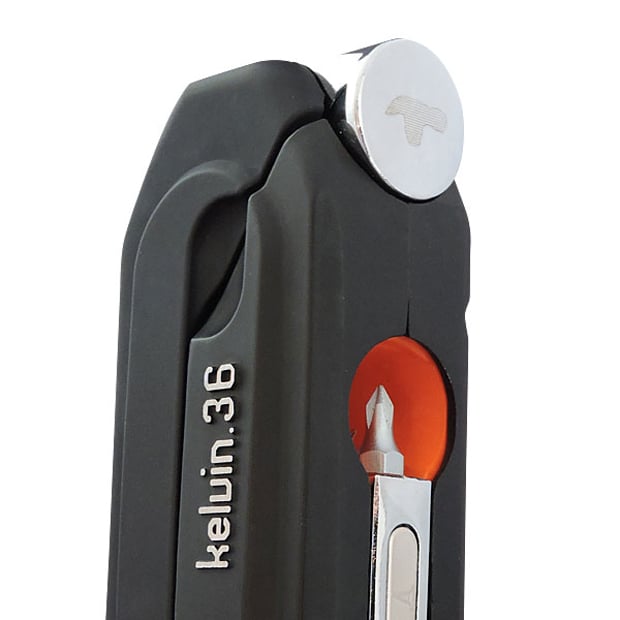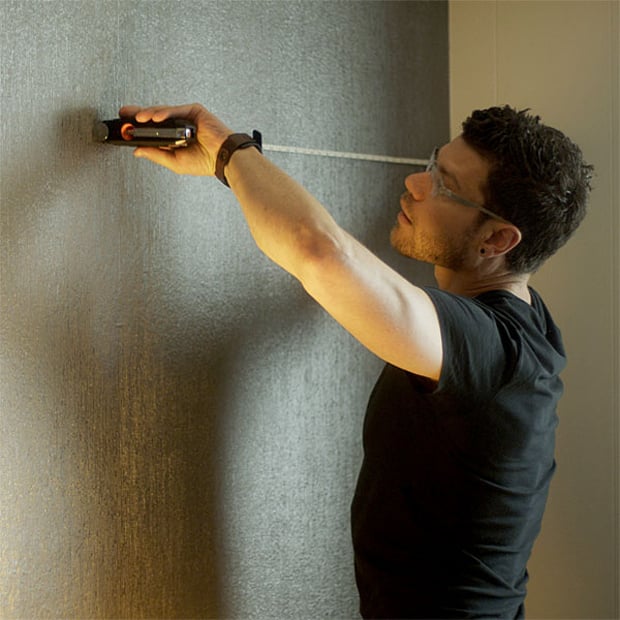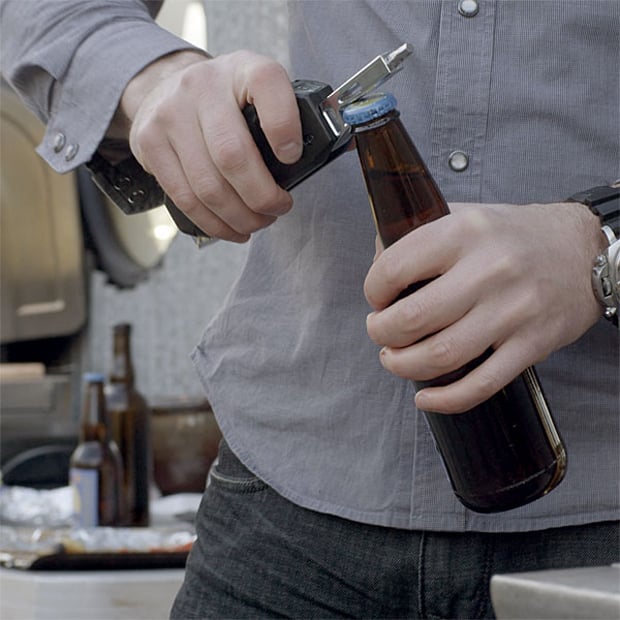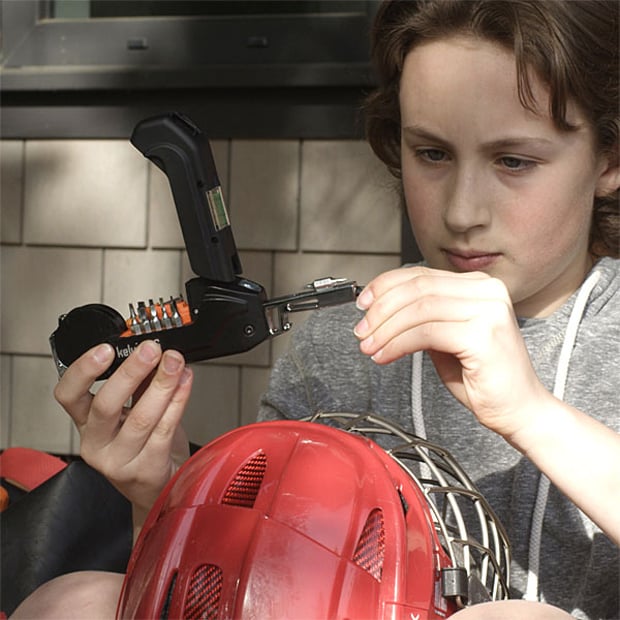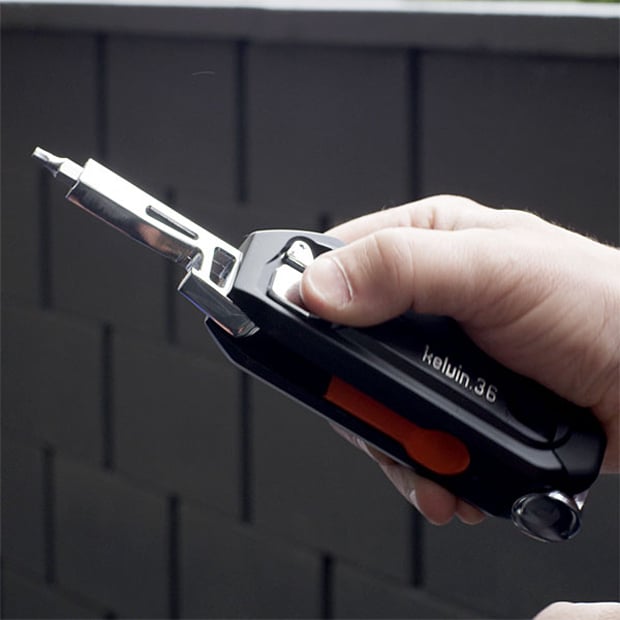 Do you love the Kelvin.23 but need EVEN MORE? Well, we have it for you. Meet the Kelvin.36, the Kelvin.23's next generation.
The Kelvin.36 adds to the Kelvin.23 10 additional screwdriver heads, an extra foot to the tape measure, plus a corkscrew, a bottle opener, and a utility knife. We think it's the perfect new home gift or the perfect graduation gift for someone headed out on his or her own. The Kelvin is a unique, super-functional hand tool designed for the everyday jobs you encounter living on your own. With the Kelvin, you can hang pictures, you can tighten up a loose ceiling fan, you can measure small spaces before buying furniture too large for them. No more running around the house, trying to remember where you last used the Phillips-head or which box has the corkscrew in it for the celebratory champagne. Everything you need is in the Kelvin, just waiting to help out with your next project.
Product Specifications
The urban super-tool, ready to serve the people
A great gift for new homeowners or kids moving out of the nest
Quality craftsmanship: cast aluminum body, zinc bit extender & hammer surface, titanium-coated screwdriver bits, ABS handle (with rubber touch coating), ALNICO alloy magnets
Includes:

Corkscrew
Bottle opener
Utility knife
Screwdriver that locks at 90 degrees for extra torque
LED light
Liquid level
6 ft. tape measure
Powerful alloy magnets to hold loose screws
13 double-ended screwdriver bits: Hex, Flat, Phillips, Square
And yep, there's even a tiny hammer
PRODUCT DISCLAIMER: These products are not intended for any unlawful purpose as defined by applicable local, county, state, and federal laws. By agreeing herein, purchaser acknowledges that he/she is 18 years of age or older. Purchaser also acknowledges that he/she is permitted to purchase this product pursuant to his local, county, state, and federal laws.