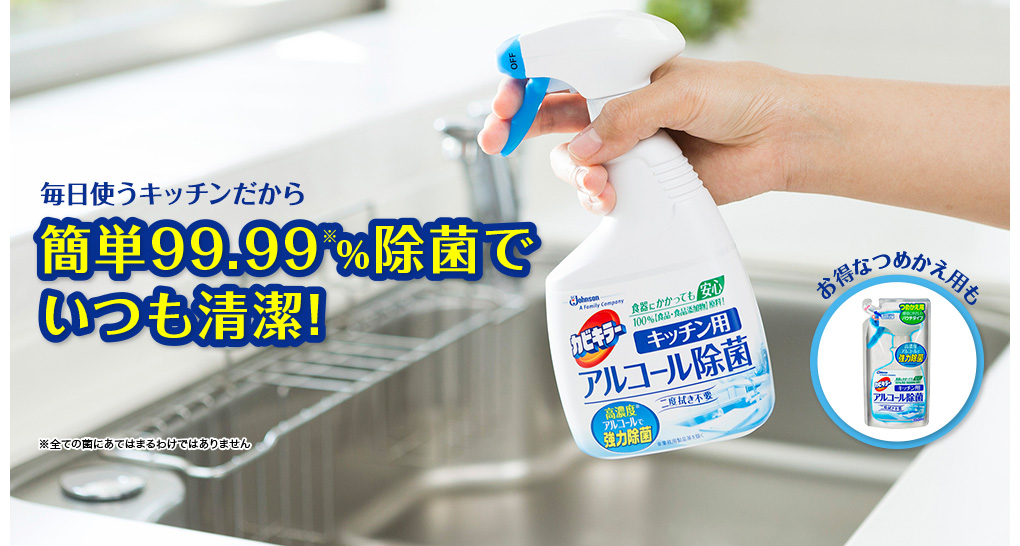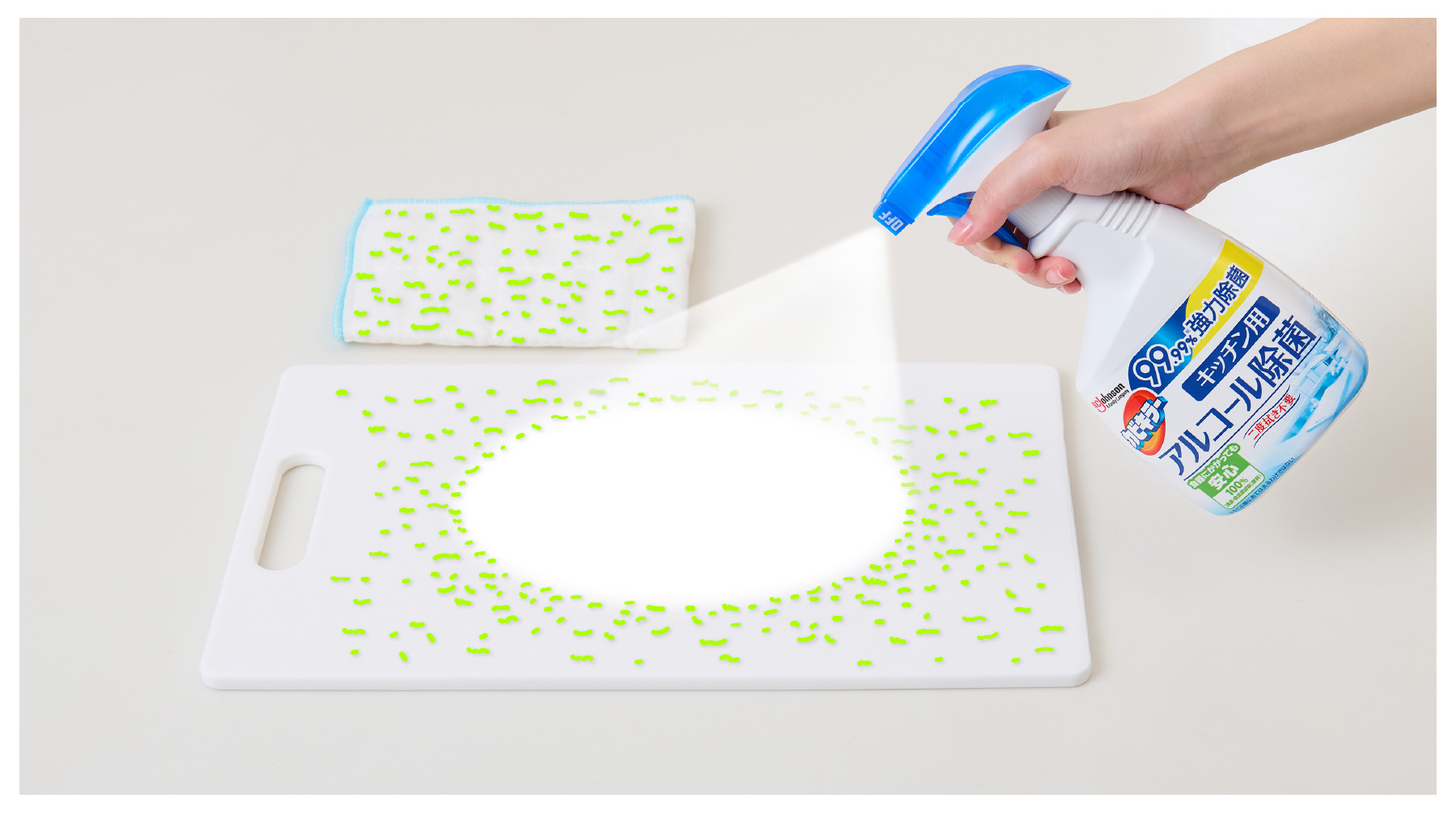 99.99% around the kitchen where "fungus generation / existence" is concerned Disinfection 2 .
Also disinfecting and deodorizing the tablecloth.
* 1: Excluding commercial products etc. * 2: Not applicable to all fungi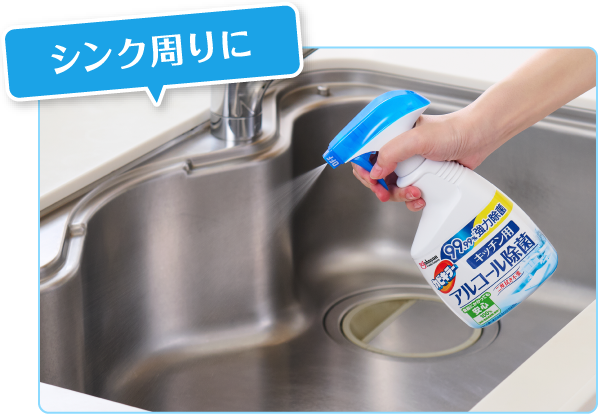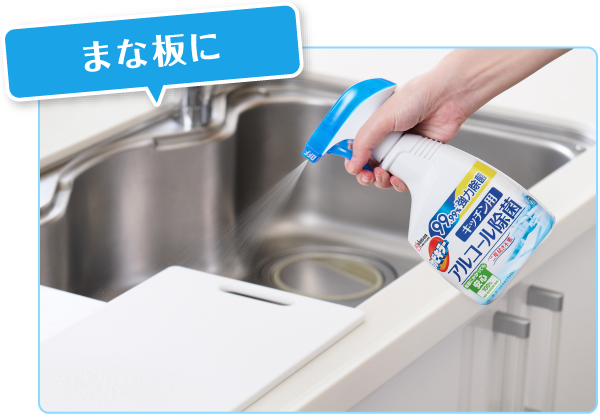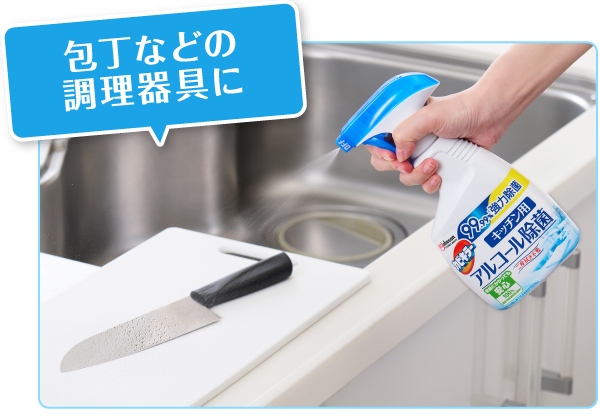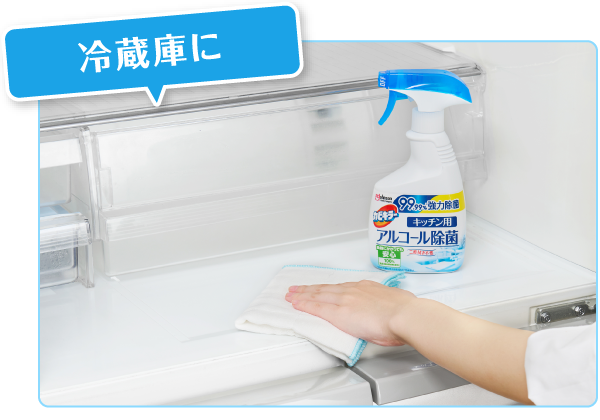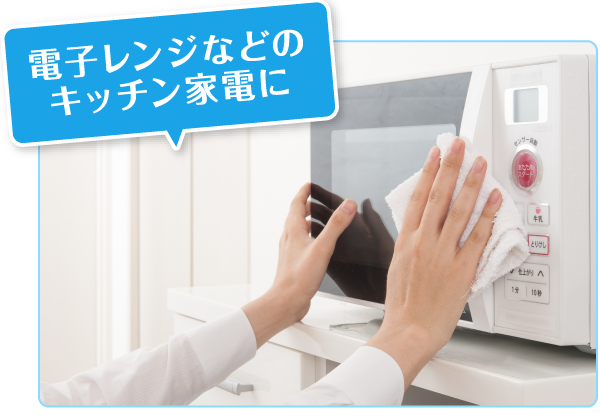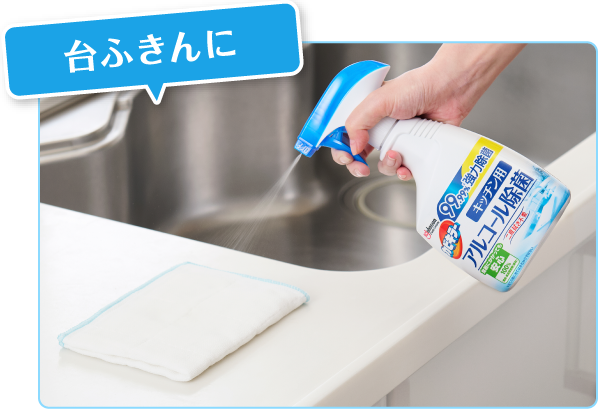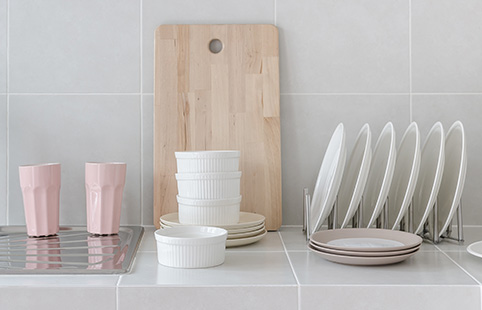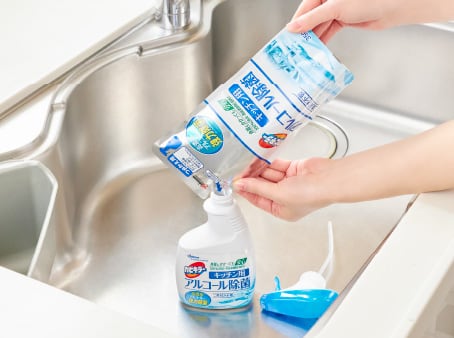 | | | |
| --- | --- | --- |
| | | No rinse needed |
| | | No rinse needed |
| | | No need to wipe twice |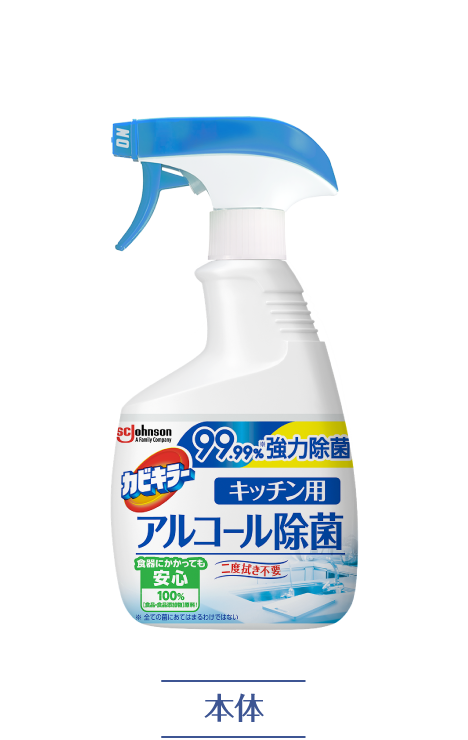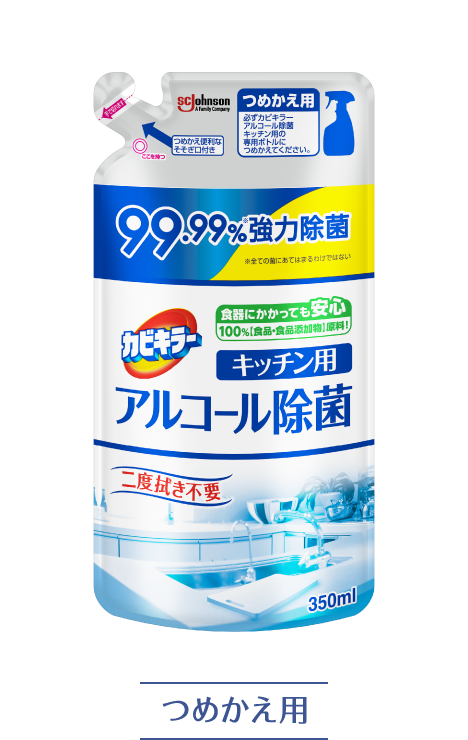 Why is not it enough to just wipe off the table or cooking table?
Water can not eradicate bacteria and viruses.
In the case of water wiping, it is just the thing moving the fungus on the surface ....
"For Kabi quillar alcohol disinfectant kitchen", bacteria and virus around the kitchen which is difficult to remove with water wiping alone are sterilized and removed firmly.
If you want to sterilize firmly around the kitchen where fungus is concerned, it is recommended not to wipe the water but "alcohol sterilization wipe".
Is it safe to use dishes and food when using it in the kitchen?
"For Kabi quillar alcohol disinfecting kitchen" is made from raw materials that can be used as 100% food and food additives.
In the unlikely event, do not worry about small amounts.
When used for cooking utensils such as chopping boards and kitchen knife, is it not necessary to rinse with water?
As alcohol is the main ingredient product it will dry quickly.
Since the main component flows and the effect is lost,
There is no need to rinse out.
After spraying, you can use it as soon as you confirm that it is dry.
Is it safe to use even if there are young children?
As alcohol is the main ingredient product it will dry quickly.
If it dries, there is no worry if a small child touches the place you wiped.
However, please do not put it on the place of small children 's hands so as not to mischief.
Can it be used as an artificial marble countertop?
I sprayed on the floor and it turned white.
Alcohol has acted on the wax painted on the floor and it seems to have changed color.
Please peel off the wax and rewax the wax again.
Do not use it because it will be discolored or sticking when used in painted areas such as wax, paint, and varnish.
I used a chlorine bleach at the sink.

Can I use it afterwards?
There is no problem if you use it after rinsing the sink.
If it mixes directly with chlorine bleach or detergent, harmful gas may be generated.
Let's make it a habit to always use after washing with water.
Do you spray directly on the table?
There is a possibility that sufficient effect may not be obtained due to the unevenness of the place where the liquid is neat and the place it does not stand.
Also, depending on the condition of the surface of the table, parts with many spray may discolor.
Please wipe it with a dry cloth etc.
When using for the first time, try using it in an inconspicuous place before using it.
Do not use dry cloth but wet table cloth?
When the table clothes are wet, alcohol concentration decreases.
Also, there may be germs on the table itself that is left wet.
If the table smells odor, please consider it as the influence of germs.
Let's habit to spray and clean the table clinic after washing after drying.
Is it unnecessary to wipe off water after cleaning alcohol disinfection?
There is no need to wipe out the surface which has been sterilized twice.
Can it be used to disinfect hands?
"For Kabi quillar alcohol disinfecting kitchen" was developed as a disinfectant for kitchen,
Use for fingers is out of use.
What kind of smell is the product?
Alcohol is the main ingredient product.
There is no odor which makes it like a chlorine type detergent.
After using it, can you use "Refill for Kabi quillar alcohol disinfection table"?
Please use the refill only for "Kabu Quilter alcohol disinfecting kitchen".
The prescription is different for 'kitchen use' and 'dining table use'.
Also, because the containers are different, the capacity is reduced compared to 250 mL for "refill" for refilling and "350 mL for refill" for "kitchen".
In which corner of the shop front do you put the kabi quillar alcohol disinfecting kitchen?
Please purchase at kitchen detergent such as drug store, home center, supermarket etc, or detergent department for kitchen.
※ For inquiries of dealer to customer consultation window