Ltd. Kyotonishikawa
Toyobo STC Co.
, Ltd. Advanced Telecommunications Research Institute International
 Ltd. Kyotonishikawa (Headquarters: Kyoto, Shimogyo-ku, President: Okochi Torukokoro) is tightly communication "Hagubi ®", it will be sold from the beginning of September 2015. The "Hagubi ®", Ltd. Advanced Telecommunications Research Institute International (Headquarters: Kyoto Sōraku District, President: Hirata Yasuo, below, ATR) most Ishiguro Hiroshi ATR Fellow et al. Is an image of a person was developed to become a center It is a cushion-shaped communication media that has a simple shape.
1. About the background of the "Hagubi ®" development
"Hagubi ®" is a communication medium such as a mobile phone is accommodated in a holder of the head, that is to talk while embracing is communication media that can feel the presence of the other party more strongly familiar.
 According to Ishiguro ATR Fellows et al study, the human recognizes the person in more than one sense, it is becoming clear that feel stronger presence of a human. "Hagubi ®" is, despite the simple device of only two human seems representation of the voice and touch, brings a strong sense of hugging obtained is not a mobile phone partner, such as hugging a person peace of mind It will create the feeling and sense of intimacy.
 This time, Kyotonishikawa and Toyobo STC㈱ (Head Office: Kita-ku, Osaka, President: Sano Shigeki) is by adopting a "warm feel ®20" is a fabric which was jointly developed, and a further holding comfort than conventional products You can feel. In the future, taking advantage of the sales structure of Kyotonishikawa, make the approach to a wide range of age groups.
2. For demonstration of stress reduction effect due "Hagubi ®"
(1)
Stress reduction effect of "Hagubi ®" by ATR Hiroshi Ishiguro special laboratories and Ishiguro ATR Fellow, has been scientifically demonstrated. In the experiment, we have examined the changes in each of cortisol (hormone to increase in stress) concentration in the blood and saliva.
 Subjects, we were divided into groups to talk in a group and mobile phone to talk while embracing the "Hagubi ®". As a result, in the group that was the conversation while embracing the "Hagubi ®", in the blood, in both saliva significant cortisol it was found that the decrease.
(2)
Effect of promoting to hear the story of a person settled in children also has become clear.
When you talk to children of about 30 people, and get to hear a story while embracing the "Hagubi ®", the children were able to hear the story calmly on the spot. On the other hand, if the "Hagubi ®" you do not want to use the walk around and Ladders was seen. A similar effect is observed even for the elderly.
(3)
When to hear the mother's voice through the "Hagubi ®" to bedtime infant, has been observed that lie calmly, promotion of sleep will also be expected. Furthermore, when the young men and women to talk through "Hagubi ®", also found that behavior such that there is interest for the partner increases.
 Or more of such from the experimental "Hagubi ®" is stress reduction effect, concentration enhancement to children and the elderly, and Nekashitsuke, effects such as promotion to the snuggle of mind to the familiar people is expected.
3. Tight for the sale of communication "Hagubi ®"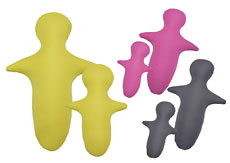 "Hagubi ®" is a registered trademark of ATR
Size ...
Children's size (length of about 50cm × horizontal 35cm),
regular (length of about 80cm × horizontal 55cm) (all two)
Color ...
Yellow, pink, gray (all three)
Model ...
Children size
Regular
And sales start date ...
September 2015 early
And sales Location:
Kyotonishikawa commodity dealer, famous department stores,
bedding specialty store, etc.
* Communication equipment is not incidental
4. For "warm feel ®20" that are used in the fabric of "Hagubi ®"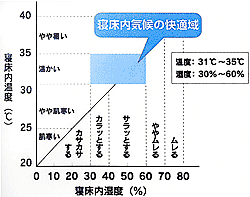 This time it is used in the "Hagubi ®," "warm feel ®20" is Kyotonishikawa and Toyobo a warm melt like the touch that was jointly developed is the fabric of features.
 Rayon fibers with moderate hygroscopic micro acrylic fiber and soft Toyobo, and even it is possible to use a heat absorption function cotton for humidity control to prevent stuffiness in batting, has been achieved melt like the touch.
 From more than 30 years ago in the Toyobo, the temperature of the sleeping space, humidity, air flow of the generic defined as "bed in a climate", by the combination of material and function, we have to realize the comfort zone.
 The two companies, 20 advances the development of bedding that specializes in the more comfortable season from a few years ago in collaboration, such as "warm feel ®20" (winter) and "cool feel ®28" (summer), in the current diversified We have developed a groundbreaking products of knit bedding are.
※ "warm feel ®20" is a registered trademark of Toyobo
<Reference>
SUMMARY OF Kyotonishikawa]
| | | |
| --- | --- | --- |
| Company name | : | Ltd. Kyotonishikawa |
| head office | : | The Kyoto Shimogyo-ku Kawaramachi Matsubara climb Kotake cho address 385 |
| Representative | : | Okochi Torukokoro |
| Business | : | Feathers, wool bedding, blankets, household medical devices rose Techniquest over, bedding, interior textiles, manufacturing wholesale and import-export business of other bedding bedding General |
SUMMARY OF Toyobo STC]
<td "="">:
Company name
:
Toyobo STC Co., Ltd.
head office
:
Osaka-shi, Osaka, Kita-ku, Dojimahama chome second No. 8
Representative
:
Sano Shigeki
Business
Films and Functional Polymers, sales of industrial materials. Development of clothing fiber, sale
SUMMARY OF ATR]
<td "="">:
Company name
:
Advanced Telecommunications Research Institute International
head office
:
Kyoto Sagara-gun Seika Hikaridai chome address 2 2 (Kansai Science City)
Representative
:
Hirata Yasuo
Business
Life support robot, brain information science, research and development and commercialization related to information and communication fields such as wireless communication
Relieve stress and sleep better thanks to this "communication media" cushion from Japan, created by a special partnership of robot engineers, a futon vendor and a textile firm. Hugvie (a portmanteau of "hug" and the French word for life) is designed for young kids and grown-ups as a physical way to communicate. You place your phone or other device into the pocket in the head and then embrace it. The hug-pillow shape becomes an interactive communication media, helping to stimulate an emotional response so the user experiences another human presence even if they are alone.
Equipped with head, torso and limbs, the simple cushion is an ideal communication device for long-distance relationships! Kids could also be soothed by the sound of their mother's voice before they sleep. Based on a robot originally developed by Professor Hiroshi Ishiguro's Advanced Telecommunications Research Institute International (ATR), there are two versions in different sizes, one for kids and a regular size Hugvie for grown-ups. The cushion materials are also optimally designed to be more huggable.
The Hugvie features:
Colors: yellow, pink, gray
Versions: kids, regular
Kids size: around 50 x 35cm (19.7 x 13.8")
Regular size: around 80 x 55cm (31.5 x 21.7")
Electronic device not included (use your phone or other device)
Cushion model (not robot, no heartbeat vibration feature)
Instructions: Japanese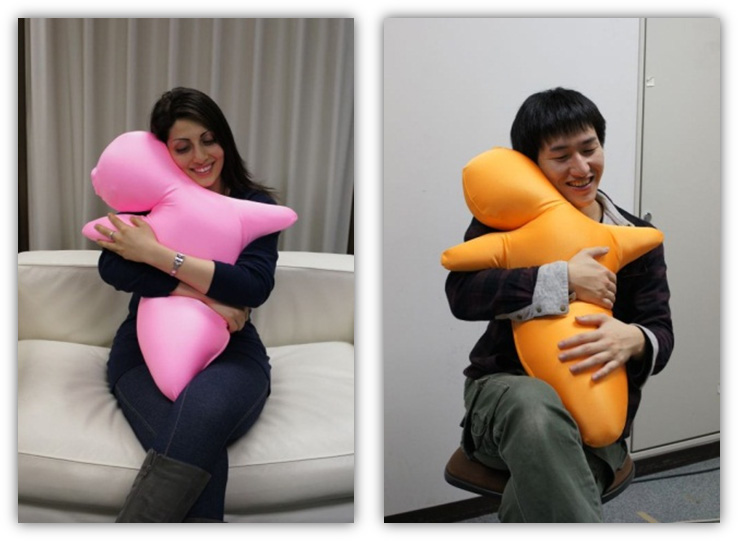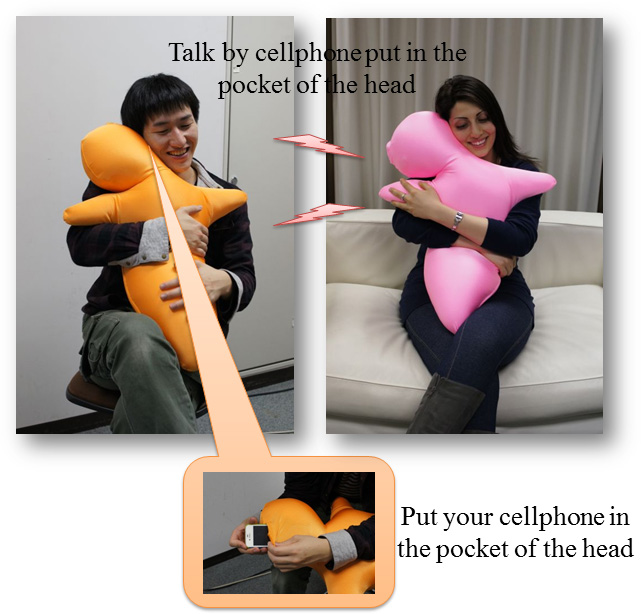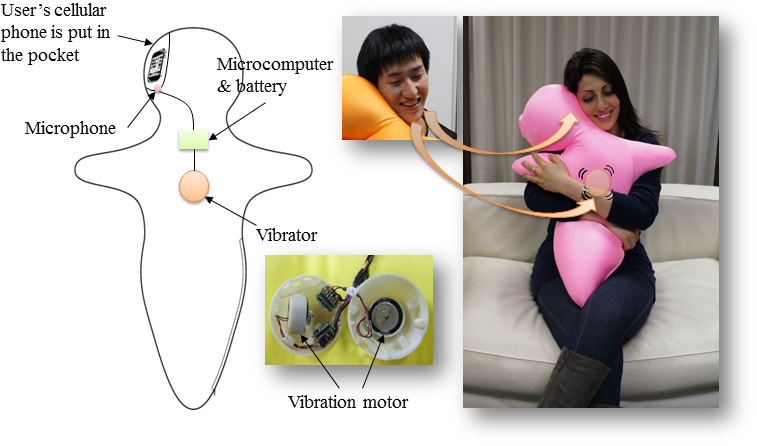 Hugvie's main features are as below:
Easy to use for everyone, effective media at a low price
Simple design for hugging and talking that effectively conveys sense of human presence
New phone-call style that gives the feeling of holding the talk partner
Cushion design for comfortably hugging the body
Vibrations for reproduction of heartbeats that enables users to strongly feel the presence of partner
Hardware specifications:
Size: 75 cm
Weight: 600 g (without the vibrator)
External material: stretch fabric (possible to clean the outer part only)
Internal material: micro foam beads