The Zero Breeze is the World's First Portable, Smart, Multifunctional Air Conditioner that also functions as a bluetooth speaker, a night light, and a smartphone charging station. Zero Breeze is capable of cooling a 50 square feet room down to 44 ℉ making it perfect for your home, office, tent, RV, college dorm, and so much more.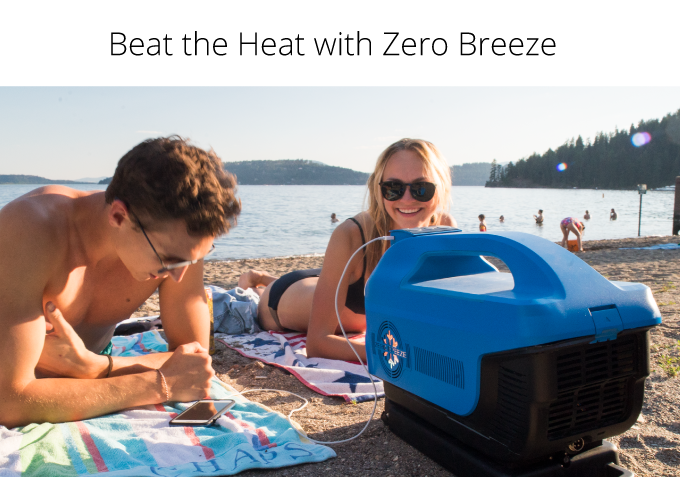 The Zero Breeze is effective, lightweight and easy to use. We use a rotary compressor making Zero Breeze efficient and portable allowing you to stay cool anywhere, anytime.
Similar products in the market don't have a real air conditioning function. A majority just add water or ice into their device to create the cooling effect. Most of all, none are portable because they all need to be plugged in using an adapter to be used.
Plug Zero Breeze in at home or use the battery pack to power it while you're mobile. It's the best way to stay cool and beat the heat.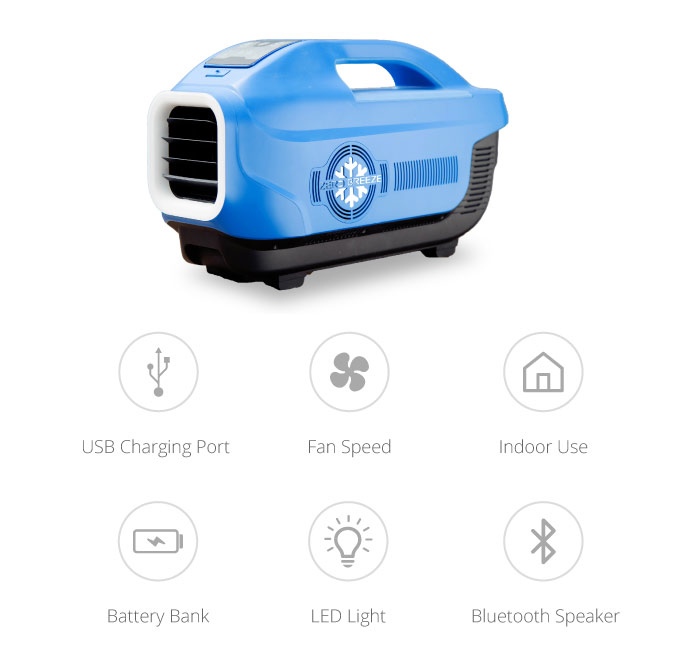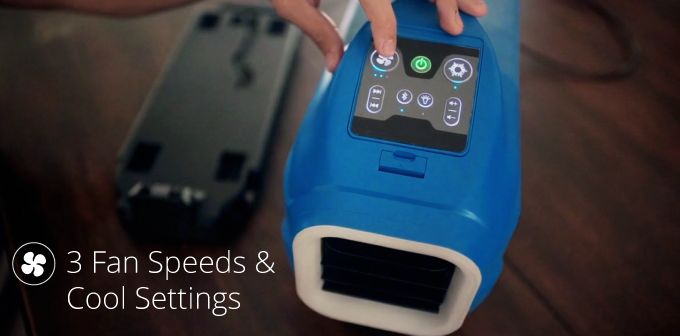 Cool Airflow , Instant Breeze , & Regular Fan Airflow.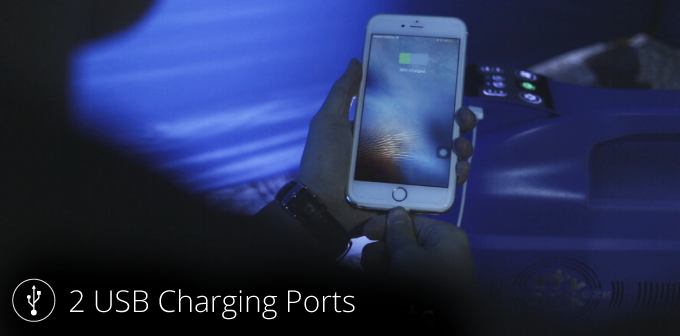 Zero Breeze has easy access charging ports on each side of the control panel.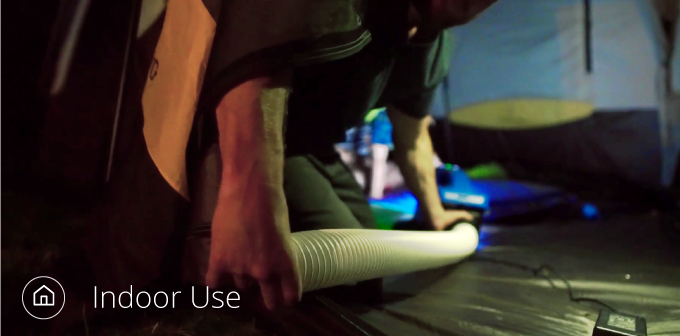 If you're using the Zero Breeze inside, simply attach the hose and extend the other end outside.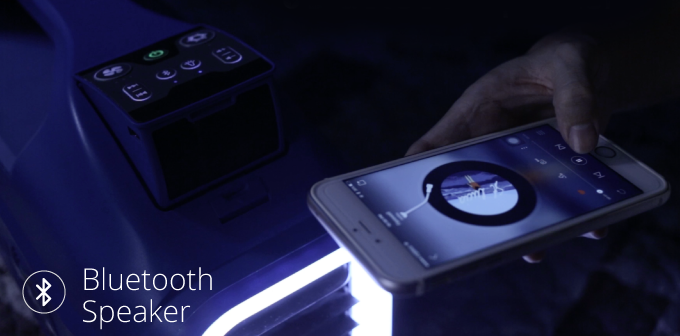 To use the bluetooth speaker, simply lift the front panel and connect to your phone. You can adjust volume levels and skip songs straight from the Zero Breeze.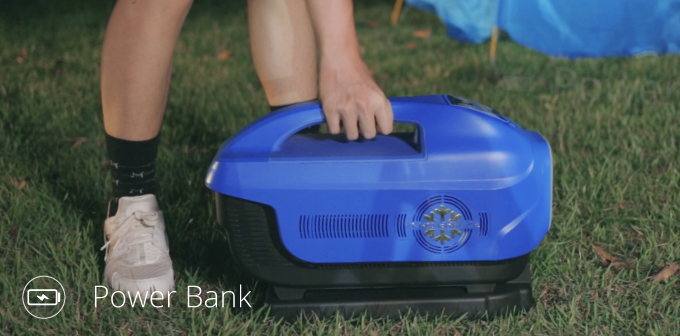 The Power Bank contains 64 cells of 18650s, the same cells that Tesla uses. It is a 5-Hour Battery, allowing you total portability without having to worry about outlets.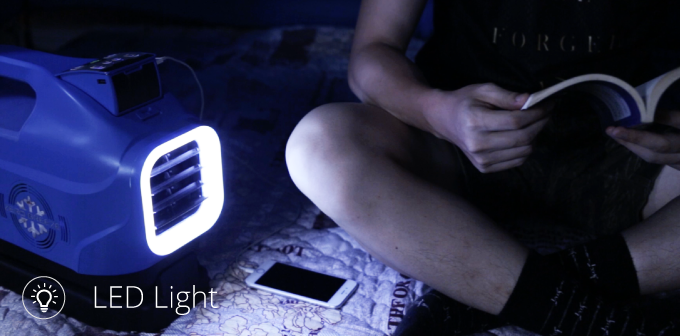 The warm LED light provides the perfect amount of illumination for camping and other outdoor activities.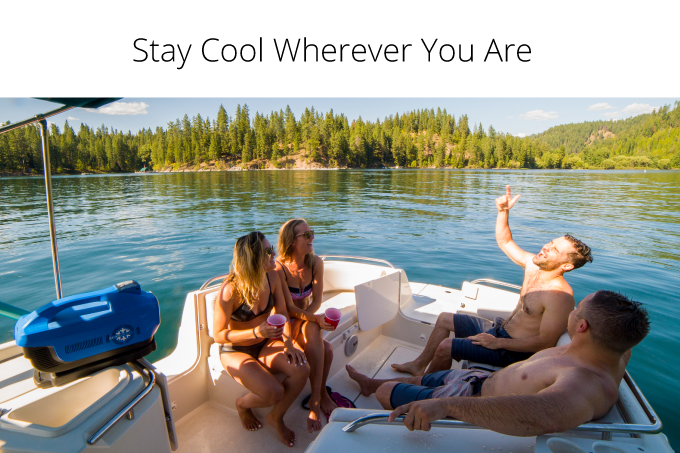 Zero-Breeze is perfect for RV traveling, BBQs, outdoor family get togethers in the summer, and so much more.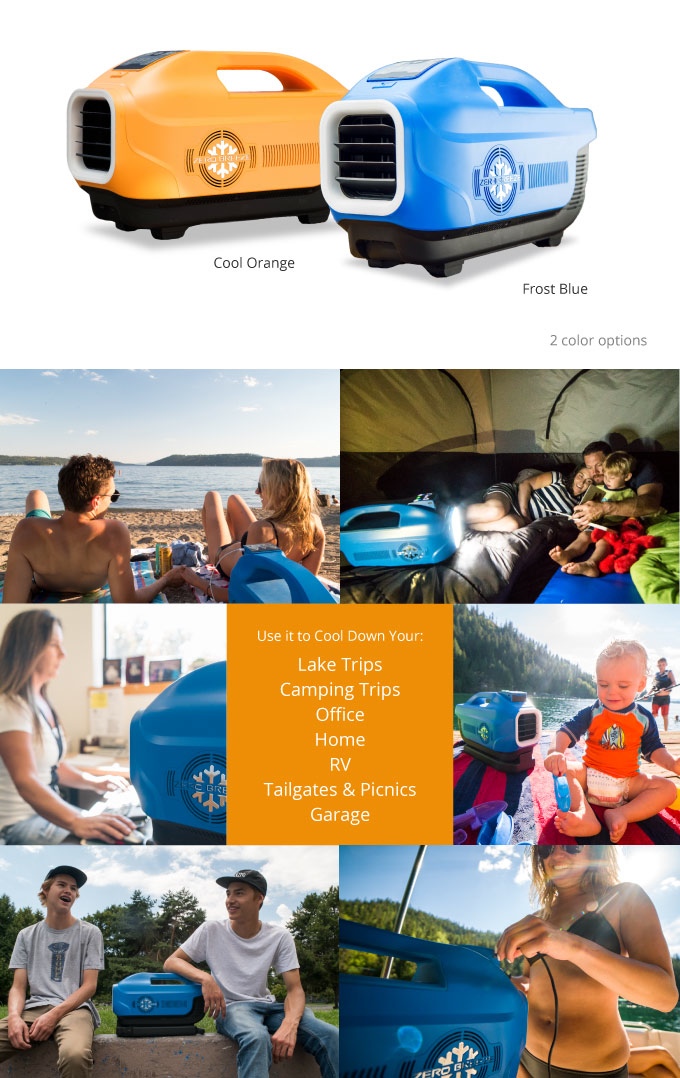 How to Back
1. Choose a reward level.
Everybody can choose one (and only one) reward level to back this project. You cannot choose 2 reward levels. Just one. You will get all items in that reward—you cannot swap things that you don't want for things that you do want.
2. Relax, you're done for now.
All details like shipping information and color preference will be collected via survey after this campaign has ended.


During our two year development of Zero Breeze, we extensively tested and improved the concept of a rotary compressor to achieve the smallest possible form factor and maximum air cooling results. After several iterations, we built a fully functioning portable air conditioner that works.
Cool Air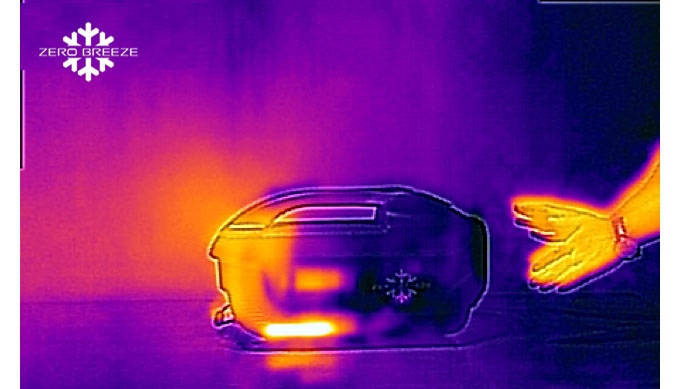 We used thermometer to make a quick test to check out Zero-Breeze's working temperature during normal fans and cooling fans. The above video captures the temperature of a prototype compressor, whose provide cooling air at 47.4 F(outlet air).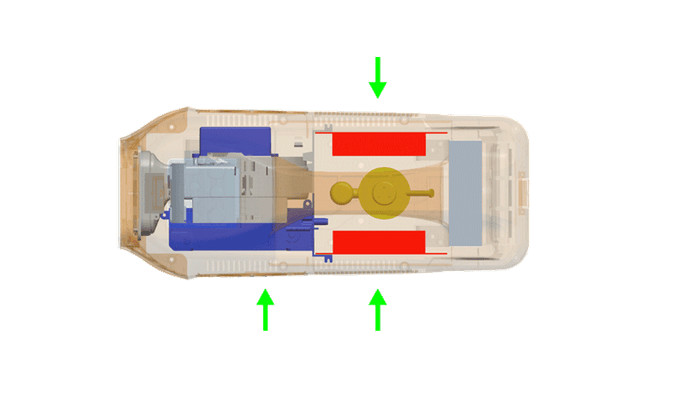 Noise Friendly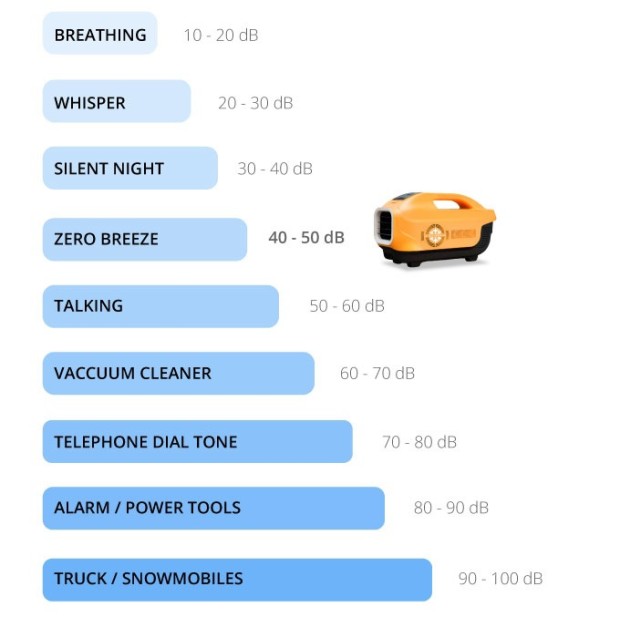 Bluetooth
​​