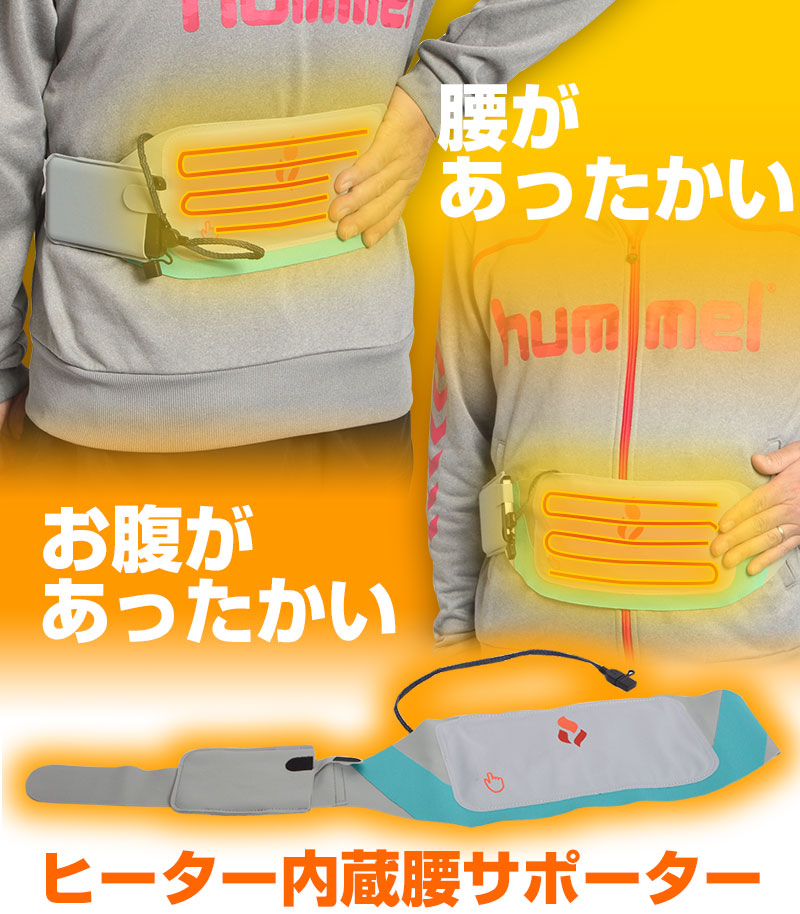 Wear that gets hotter when it gets cold, a cold stomach. It is more comfortable than using supporters and belly bands [heater built-in lumbar supporter] wherever it was.
Because it incorporates a heater, it is a hokoka. Furthermore, the temperature can be adjusted in three stages, so you can change the temperature according to your physical condition and condition.
Moreover, it is so thin that even if it is on, it does not fit on, it looks smart. It is inconspicuous and warms casually.
Supports stomach and waist while firmly warming up. Because it is a stretchy material you can wear comfortably even those who are concerned about the stomach a little.
Warm atmosphere with built-in heater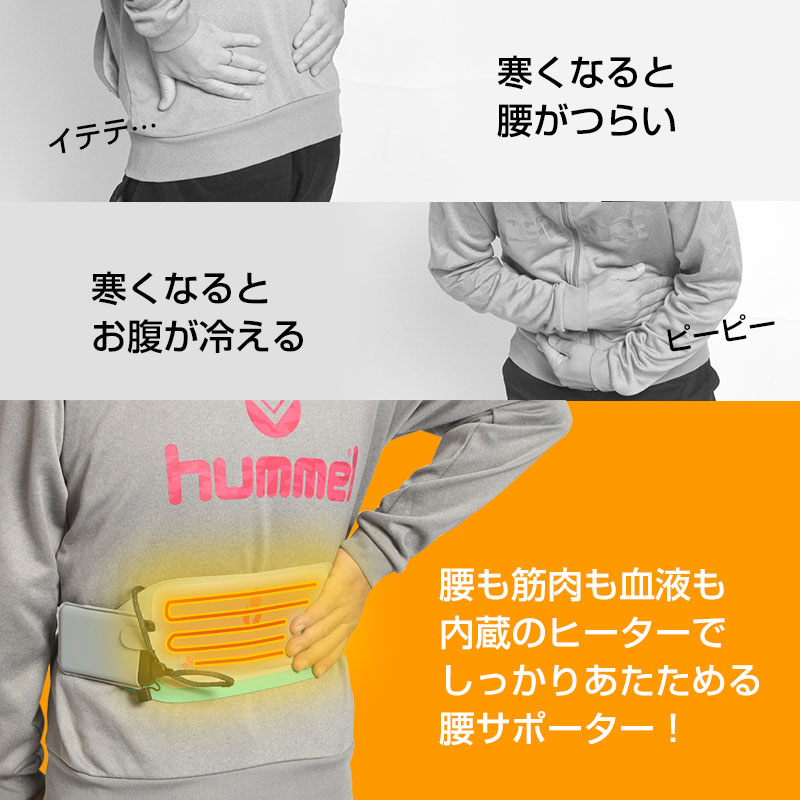 When it gets cold, my back muscles become hard and it gets hot.You do not want to move more and more, do you?
[Heater built-in lumbar supporter] Where the heaters are built in waist supporters, you can warm your waist firmly.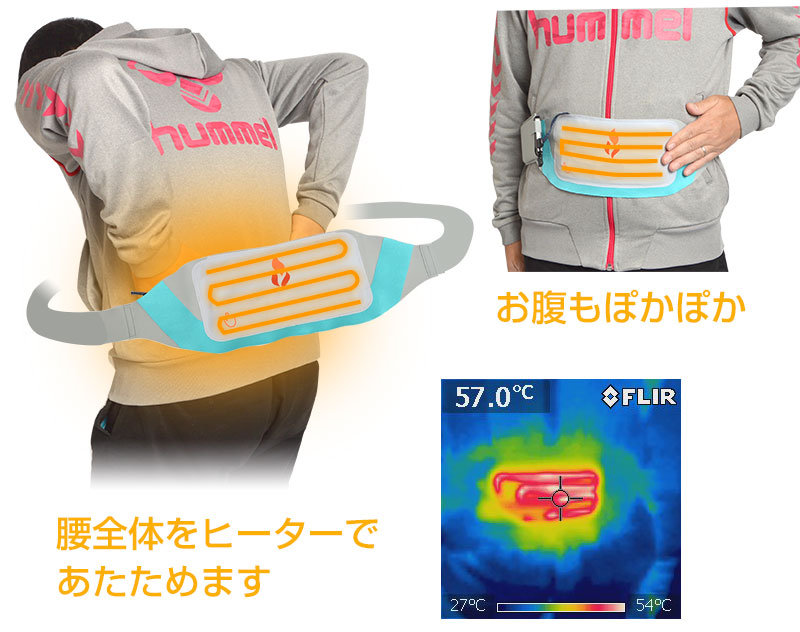 Even on a cold day when the body gets stiff, the built-in heater will give you lower muscles and blood flow. You can also go out with peace with this.
Also, if you are cold enough to get your stomach cool, if your stomach is weak, we recommend turning the heater on your stomach side.
3 stage temperature adjustment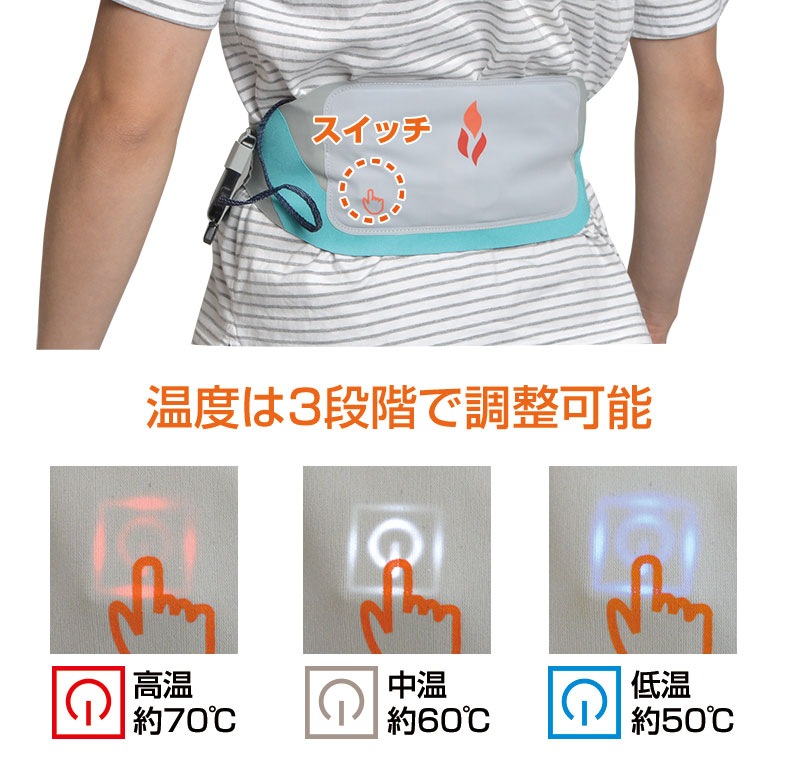 [Heater built-in waist supporter] can adjust the temperature in three stages.
Low temperature about 50 degrees, medium temperature about 60 degrees, high temperature about 70 degrees. Temperature can be changed simply by pressing the button even while it is worn.
It does not come off as it stretches thin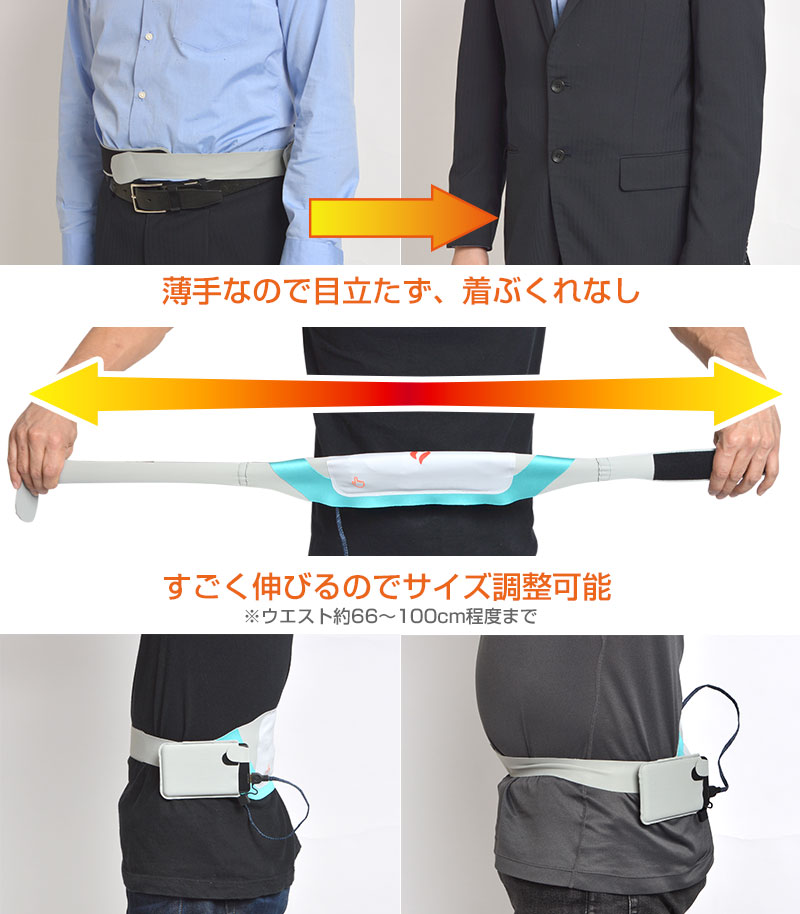 If you are wearing supporters, corsets, waist belts etc, do not you care about the body line as the wearing part gets excited?
This waist supporter is very thin and firmly adheres to the body, so even if you wear clothes from the waist supporter, you do not know that you are wearing it.
You can use it even if you are worried about getting around your stomach and you do not want to know what you are wearing.
Can be used anywhere with a mobile battery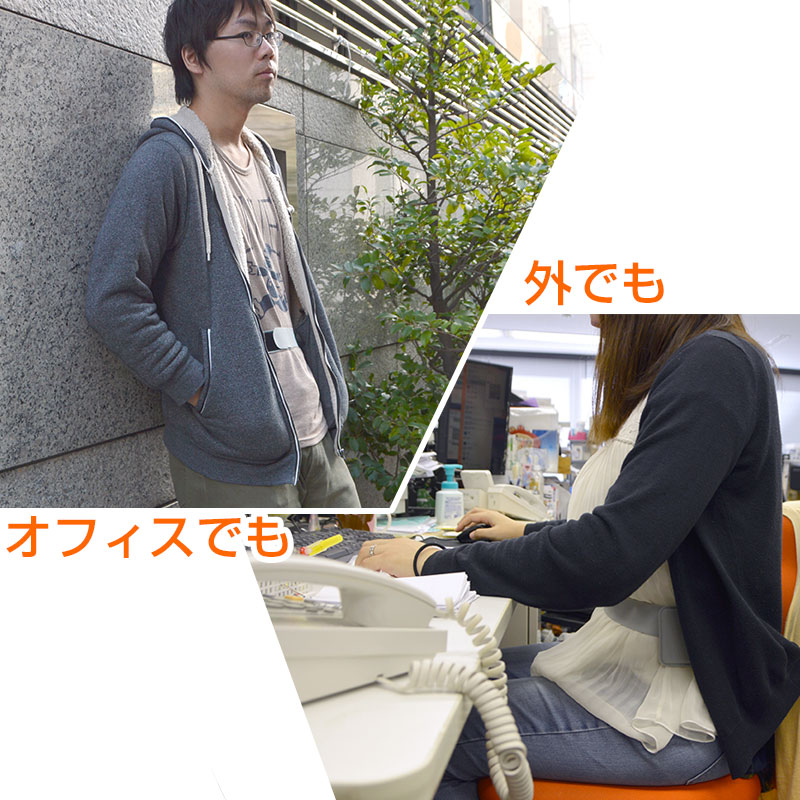 Plug the USB cable into the mobile battery (sold separately) and use it.
A battery case that can be passed through the waist supporter is included so you can use it anywhere when you go out.
Just by replacing the battery, you can use it for hours.