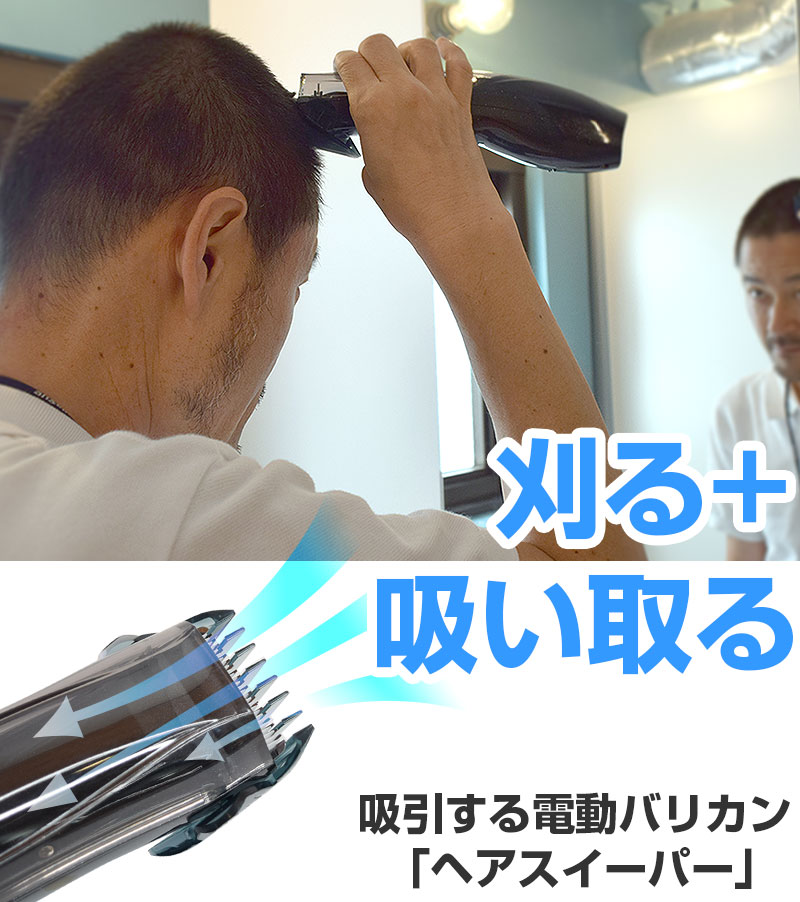 Self-cut without getting dirty conveniently at home. It is a rechargeable hair clipper that does not worry about garbage because it cuts while absorbing hair.
My neckline has grown a little, and my child's hair has grown, so I have to cut it ... But if my hair is short, I have to cut it quite often.
Cutting costs will be bulky and time will be taken.
A rechargeable hair clipper is useful if you just want to keep the hair length at home, such as a shaved head or two-block!
But when you cut it at home, you might be worried that your hair is scattered around.
The biggest feature of this rechargeable hair clipper is that it immediately absorbs the cut hair.
Now you don't have to worry about your hair scattered all over!Convenient clippers that can save on cuts and improve appearance!
The best clippers for self-cutting at home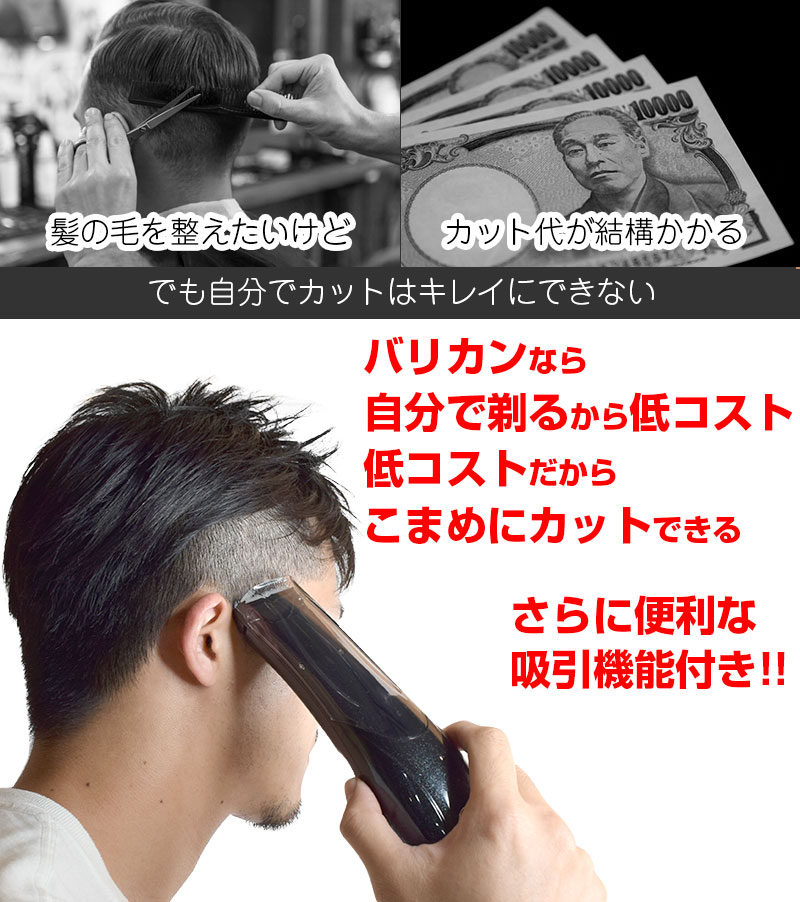 Hair grows fast and it costs money to cut. I don't have time to go to the beauty salon.
However, if you cut at home, you will not be able to shave evenly, and the hair will be scattered down and cleaning will be difficult.
A hair clipper with this suction function is the answer.
With an attachment that can be cut evenly to the desired length, anyone can use it easily and anywhere. You can save on cuts and have a great look!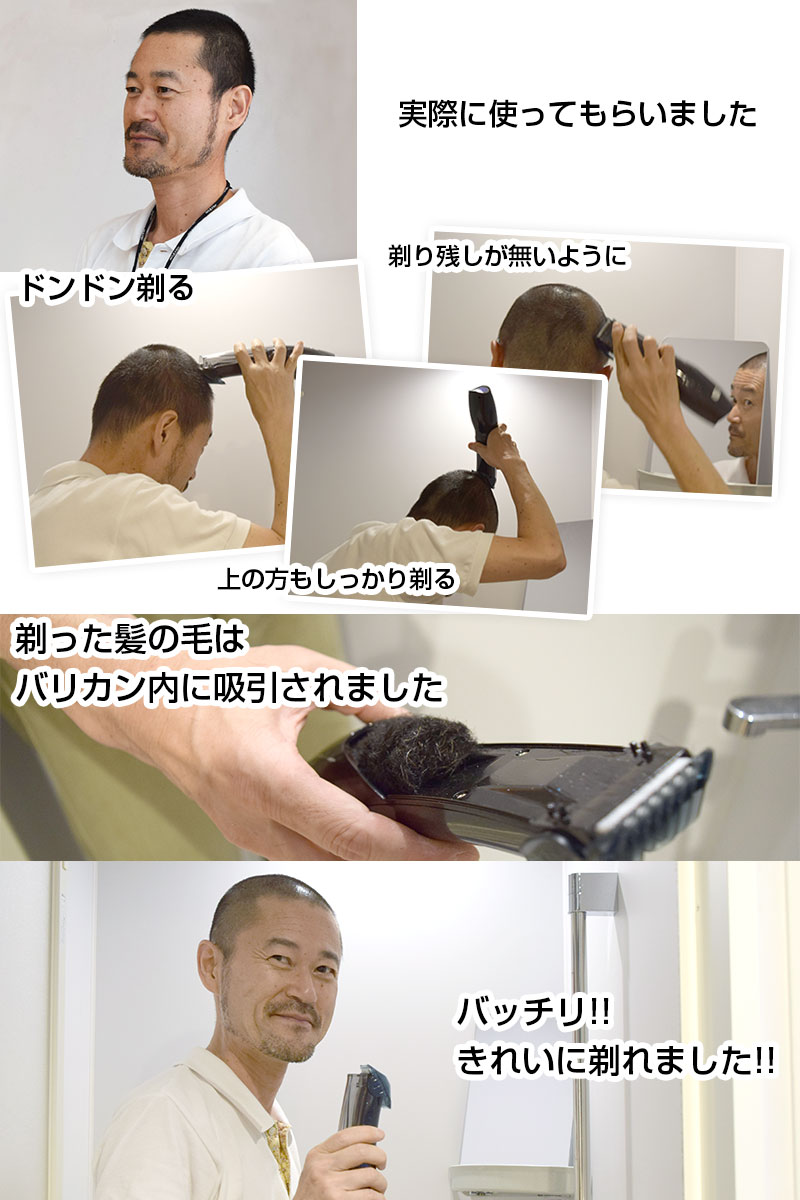 Because it sucks hair, it doesn't get dirty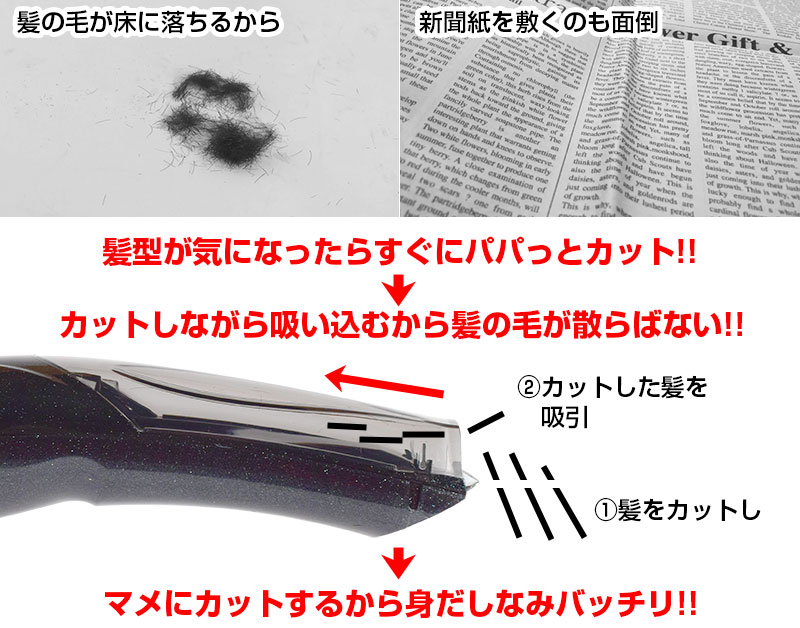 When you cut your hair at home, be sure to care about the hair after cutting.
If you don't lay newspapers in advance, it will be difficult to clean with a lot of fine hair.
Since this product cuts and sucks at the same time, it prevents fine hair from falling down.
So if your hair grows and you care, cut it right away! No need to put on a cape or lay newspaper underneath.
You can always keep your favorite hairstyle by cutting frequently.
USB rechargeable so you can use it anywhere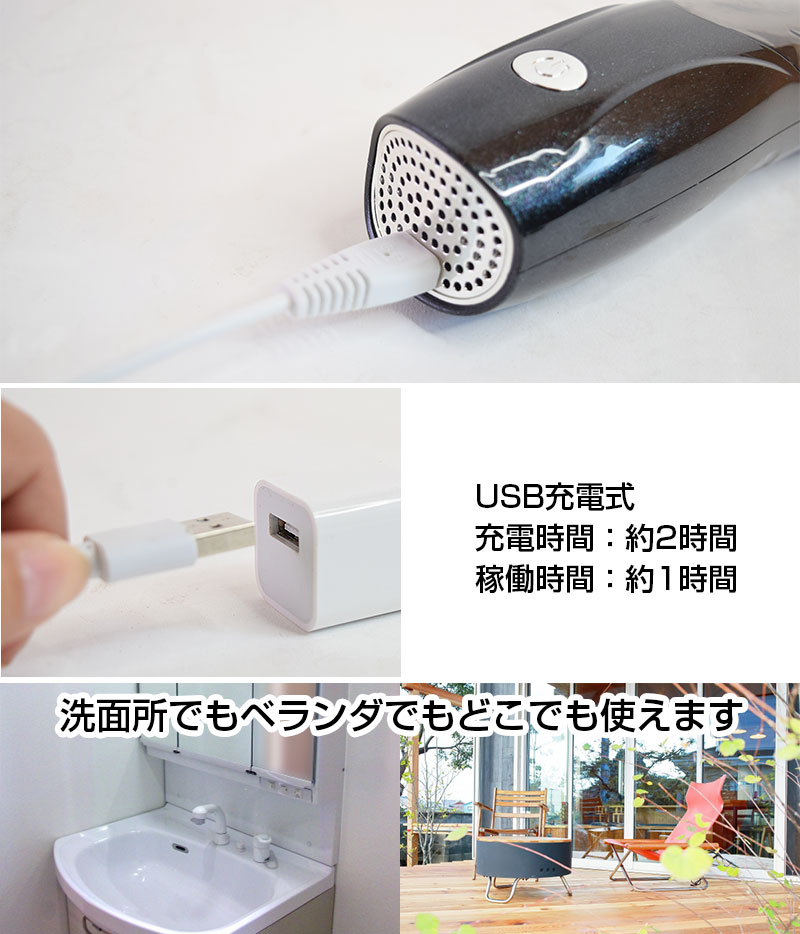 This product is a USB rechargeable battery that can be used anywhere. Can be used anywhere in the bathroom or garden.
Since it can be used continuously for about 1 hour in a fully charged state, it can be cut without leaving a solid!

For keeping hairstyles and cutting children's hair!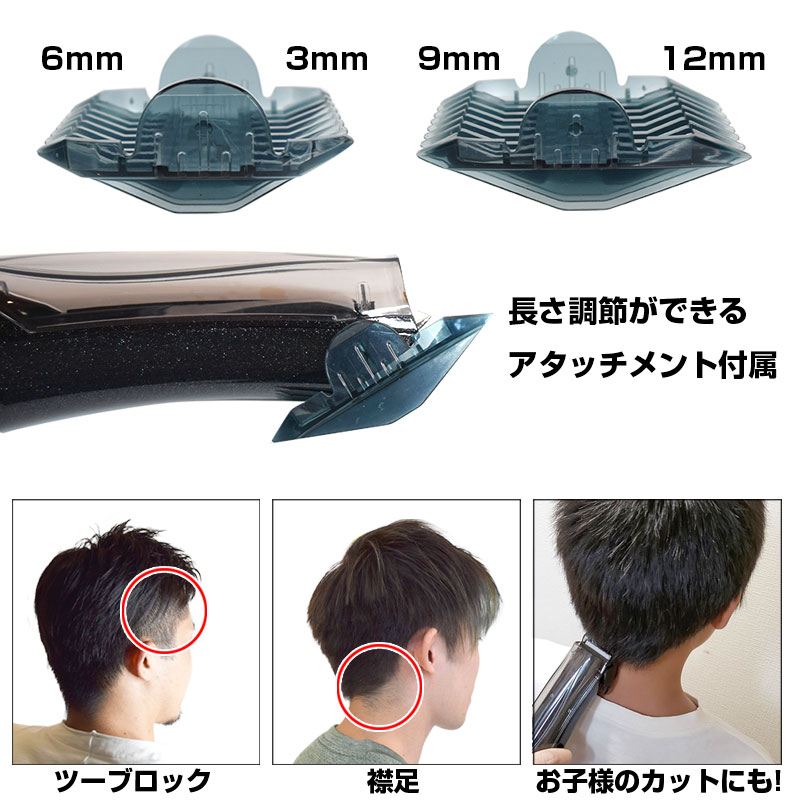 Harvesting, two-block, round-cutting, etc. The clippers are the best if you want to cut them to a uniform length.
Two types of attachments that can be cut to 3mm / 6mm / 9mm / 12mm lengths are included.
Anyone can use it easily, so please use it for your child's cut.
If you can't do it because you can't see the back of the head if you shave yourself, we recommend a tri-fold mirror that allows you to check the back of the head.