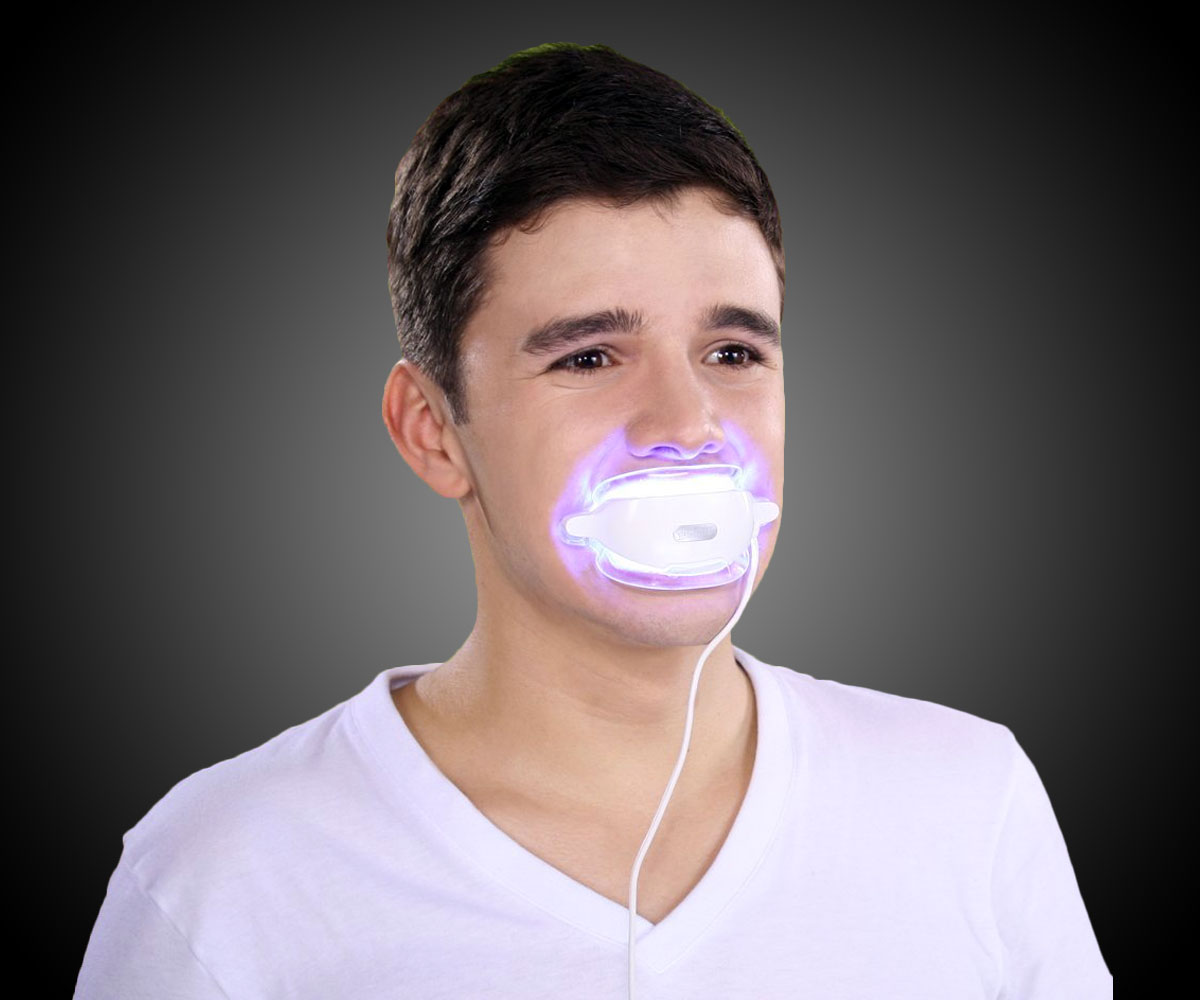 Gemini™ Teeth Whitening Accelerator Home Edition
Revolutionize your teeth in just 1 Hour!
Next generation LED for maximum acceleration.
No sensitivity.
Removes years of stains caused by coffee, red wine and smoking. 6 to 8 shade improvements!
Embedded magnets line light to tray for a perfect fit every time.
Simply rechargeable via USB or outlet.
Clinically proven to kill germs.
Refill kits available for continued maintenance!
BEYOND® Dental & Health is proud to announce a partnership with Dental Care For Children in providing donations through the sales of their new Gemini™ Teeth Whitening Accelerator to assist them in providing dental care for children in need around the world. Learn more here
Special Note: This product is available for contract manufacturing. To inquire about pricing and minimum order quantities,
Instructions for use
1. Floss and brush teeth gently
2. Determine original tooth shade using the Bleaching Shade Guide. Mark shades for post-treatment comparison.
3. Using one of the included gel syringes, apply the whitening gel evenly along the margin of the tray between the OUTSIDE of the sponge and the inner plastic lining, according to illustration.
4. Insert tray inside mouth. Horizontal tab should be facing from the bottom of the tray, for light unit to rest against.
Bite gently between the sponge and front of tray. Teeth should fit over teeth outline on tray. Adjust the lips up and away from the tray and rest the lips in the lip guard portion of the tray for a comfortable fit.
Place the Gemini light emitter in front of tray. Embedded magnets will automatically direct the light to the optimal position in front of the tray.
Press and hold "