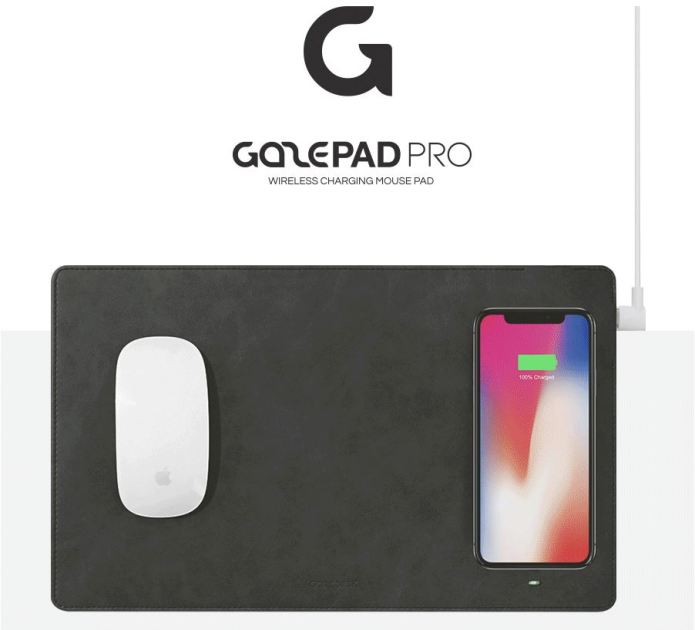 GAZEPAD PRO
Wireless Charging Mouse Pad
The GAZEPAD PRO is a 2 in1 mousepad and a wireless charging spot for your Apple or Android devices. It is highly recommended for users with lack of space by using wireless charger and mouse pad separately as well as users who need a clean desk area for a more comfortable workplace.
Features of GAZEPAD PRO
MousePad + Wireless Charging
Apply 3 Wireless Charging Coils
Sleek but elegant design
Two Type-C Charging Port
smooth leather feeling PU material in 4 colors (black, brown, grey, midnight blue)
Decent finish by adding a stitch to a smooth leather PU material
Protection from scratches and provides stable surface for steady charging with an improved mouse precision
Non-slip base keeps mouse pad firmly in place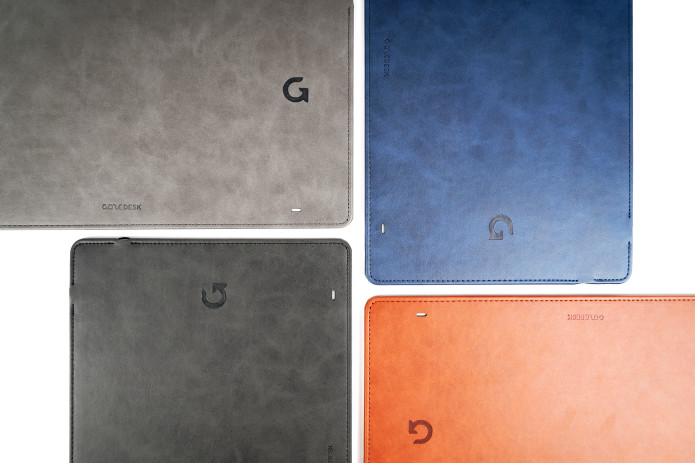 How is your desk?
We find difficulties in arranging our desks neat and clean while charging smart devices such as smartphones, wireless earphones, smart watches, power banks and etc. Wired charging cables often drop on the floor, get messed up or break down because we plug them in and out frequently.
What could be the best way to organize a desk a bit more neatly if the wired charging cables still mess up your desks?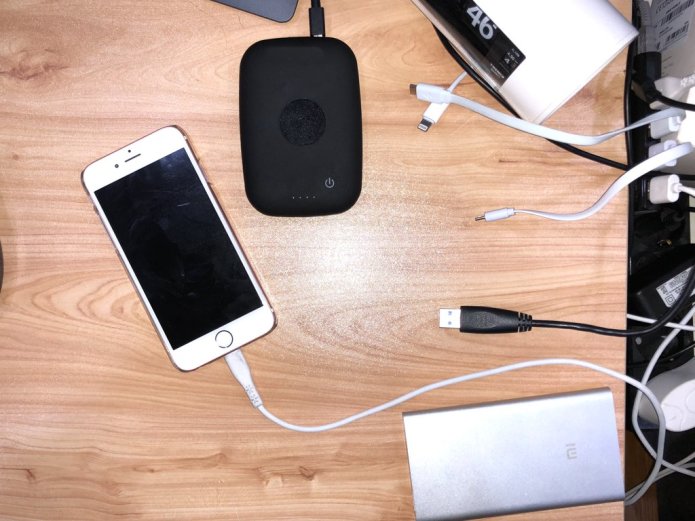 GAZEPAD PRO is highly recommended for users who:
Lack of space due to using wireless charger and mouse pad separately
Often purchase a new cable because they are easily breakdown
Feel sick at watching a desk being messed up
*Apple/ Android devices can be charged as they comply with a basic specification.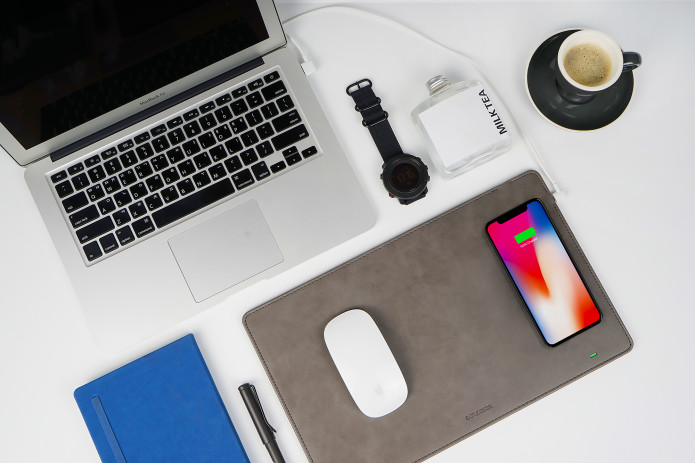 MousePad + Wireless Charging
GAZEPAD PRO is a unique mouse pad with built in wireless charging function, 3 Coil wireless charging system, allows to charge Apple/Android devices wirelessly.
Practiced required tests on materials and features to ensure a proper performance under basic standards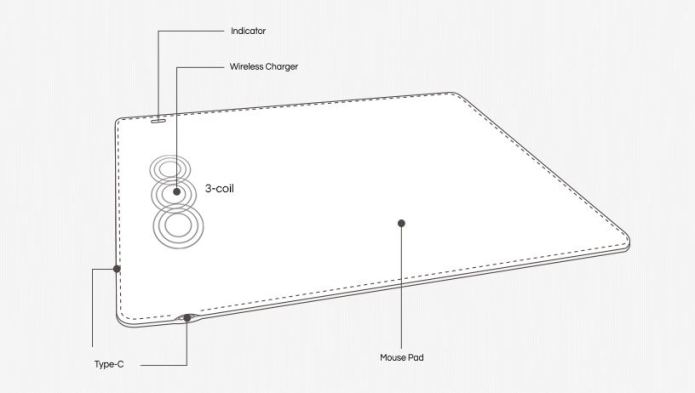 Apply 3 Wireless Charging Coils
Typical wireless charging mouse pad has a single coil, while GAZEPAD PRO has 3 coils provides a wider range of wireless charging. Simply drop Apple/Android devices on the pad will do it.
GAZEPAD PRO is the exclusive wireless charging mouse pad product performs 3 coils wireless charging system.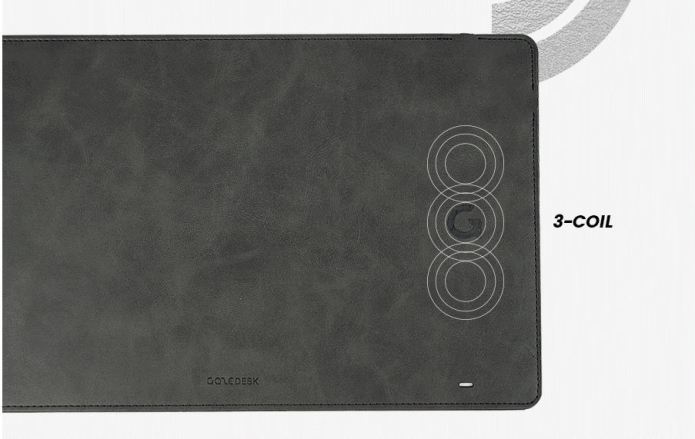 Dual Type-C Charging Port
GAZEPAD PRO adopted a universal USB Type-C port and included additional USB Type-C port on the side for the convenience of the users using it vertically.
*This product is designed as using one charging adapter into one input each time charging. Put 2 charging adapter in 2 input at the same time would expose unit to a risk of fire.
GAZEDESK enhanced user experience by offering USB Type-A port without distinction of the front and the rear.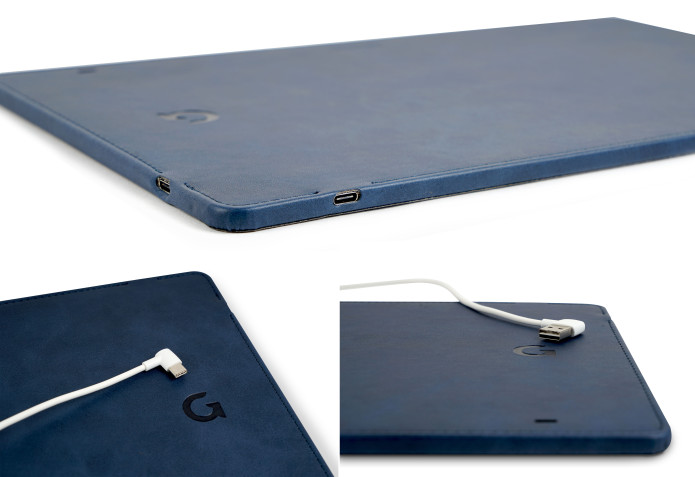 Simple But Elegant Design
GAZEPAD PRO features a sleek rectangular design. After crowd funding, improvements were made following user feedback. The surface area has increased by 22 percentages from L295 * W220mm to L360 * W220 considering user experience and a few minor features were removed for a simple and classy look.
Decent finish by adding a stitch to a leather PU material and a non-slip material base prevent slip on a desk
*Available in 4 colors Black / Grey / Brown / Mid night Blue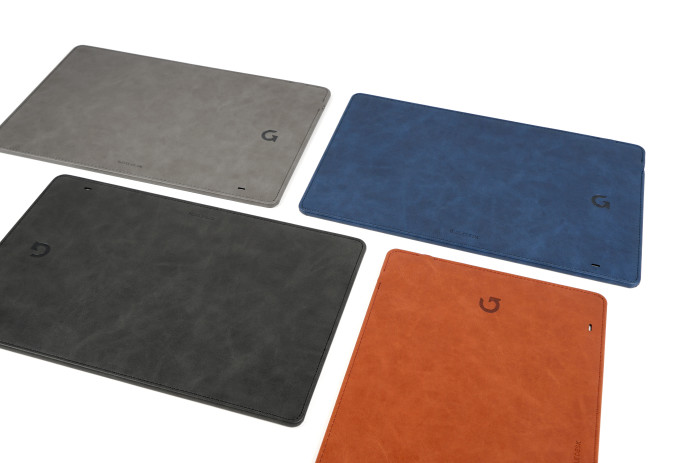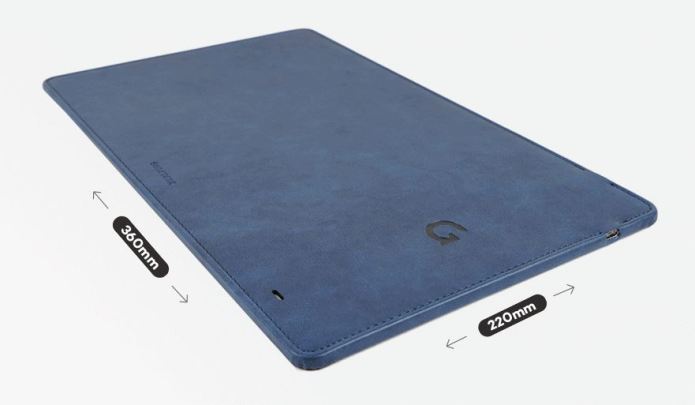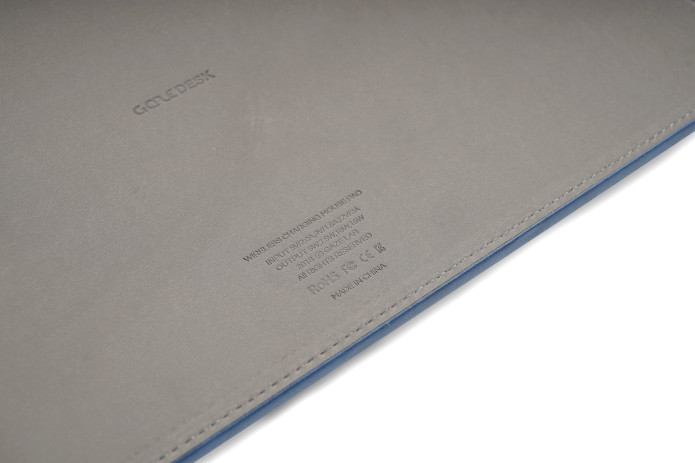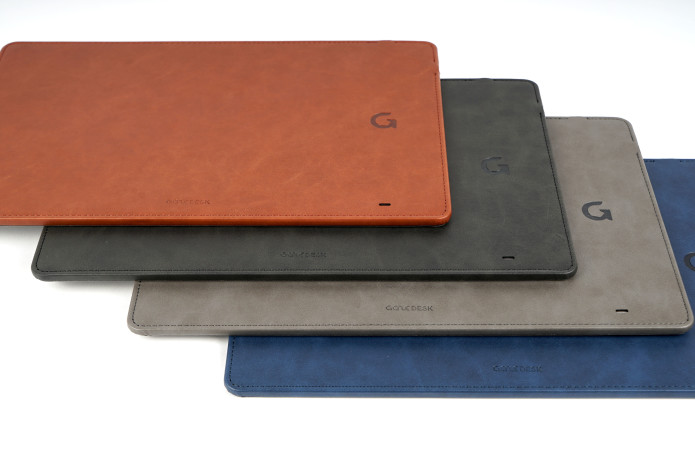 Refund & Return Policy
Unopened packages can be returned within 30 days. Shipping charges and other fees may apply. Before returning the product, please contact us, info@gaze-lab.com
Frequently Asked Questions
Which mobile phone can be supported wireless charging function using GAZEPAD Pro?
- Apple/ Android devices can be charged as they comply with a basic specification.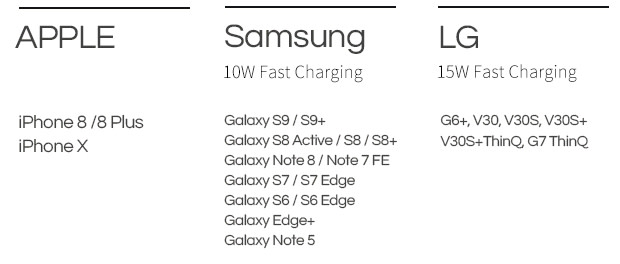 If there's any other problem on GAZEPAD Pro, please contact us at info@gaze-lab.com
Safety Instructions
The built in charging system automatically decides its charging speed at normal/quick based on the charging specification of the devices.
Using QC2.0 adapter or above is highly recommended for a quick charging.
Connecting power cables in more than one input unit may cause fire.
Removal of protection case (except support) can maintain a high charging performance when charging. Using QC2.0 adapter or above is highly recommended for a quick charging
Disassembling or exposing charger in a fire or water is the cause of breakdown.
Using wireless charger in a warm and humid area may cause damage in the circuits.
Leaving a magnetic strip or electric chip (ID card, credit card) on the charger may lead to data loss or breakdown.
Place wireless charger at least 20CM away from Implantable medical devices (pacemaker, cochlea)
Do not let kids to play with wireless charger which may lead to an accident.
GAZE LAB's mission is to make beautiful gadgets that improve people's lives.
We at GAZE LAB design and create IoT devices and mobile apps with new user experience for smart lifestyle.
We have a track record of success. We successfully launched G.WALK, a personal mobility device, in 2015. In 2016, our Kickstarter campaign for GAZEDESK, a smart standing desk, raised $156,312 from more than 200 backers.
GAZELAB will continue to research and develop a variety of products to create innovative work spaces.