Umbrella that covers the upper body firmly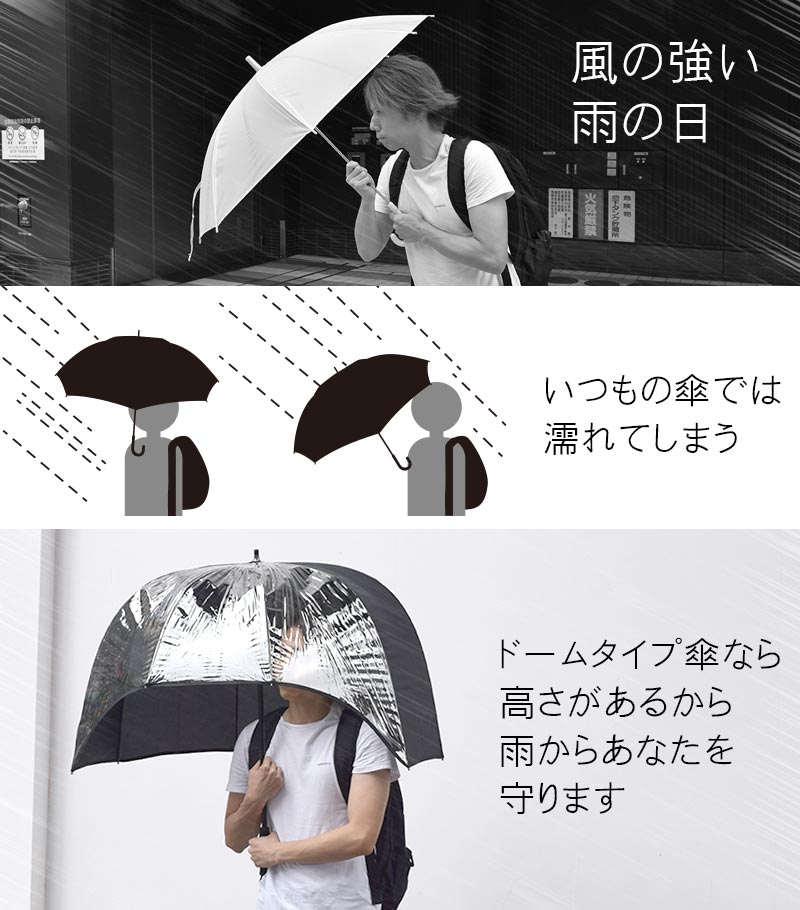 Rainy on a windy day, even with a umbrella, rain may come in from the side and it may get wet to the upper body.
If you tilt your umbrella in the direction of the rain, you won't see in front, and the parts that are not covered by the umbrella will get you into trouble when it gets wet.
This umbrella is shaped like a dome, and the top to the end of the umbrella is much longer than a regular umbrella.
So, the upper body is covered with the umbrella well without tilting the umbrella.
If you carry a backpack, you will not be covered by the umbrella alone, but with this umbrella you will protect the backpack from the rain.
I never want to get wet in the upper body! ! I'm sorry that my hair gets wet! ! Ideal for people who often use backpacks!
It covers the body firmly, but because the half is transparent, the view is not blocked.
You can use it with confidence.