A kettle that can be stored compactly!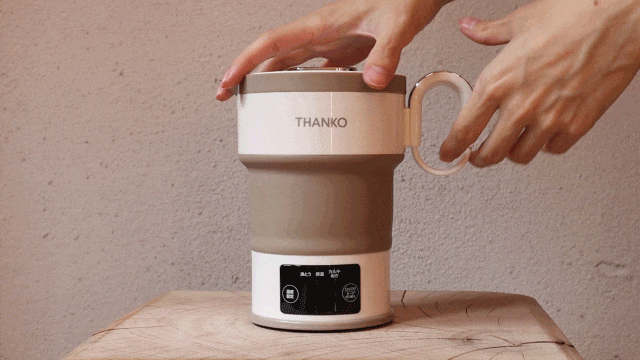 When you are finished using it, you can fold it and store it anywhere!
Easy to move with a portable size. The main unit weighs about 500g and is extremely lightweight.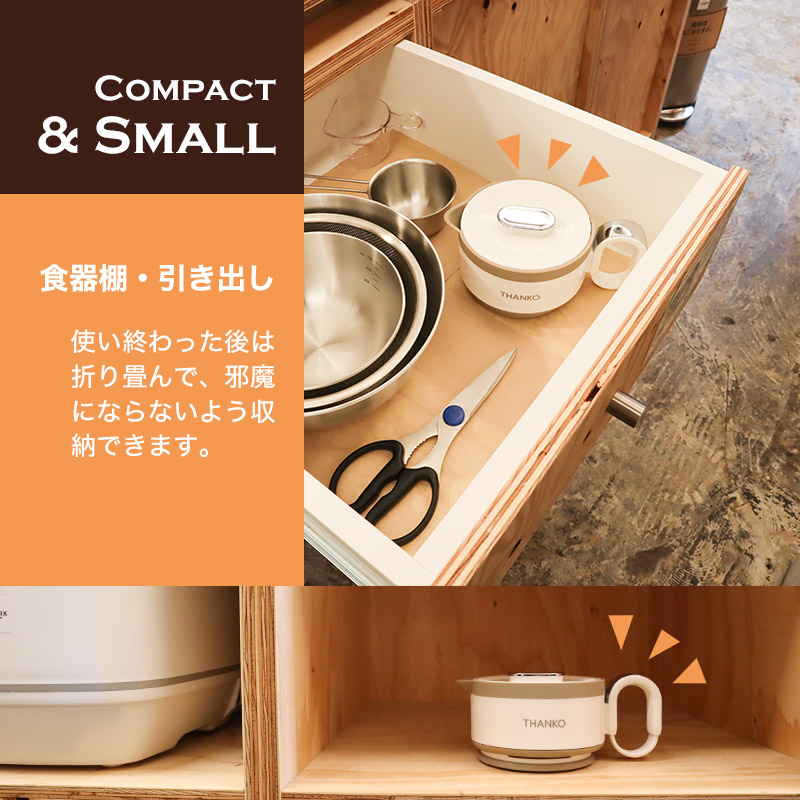 Compact size.
If folded, it can be quickly stored in a cupboard or drawer.
You don't have to think about where to store your kettle after you've finished using it.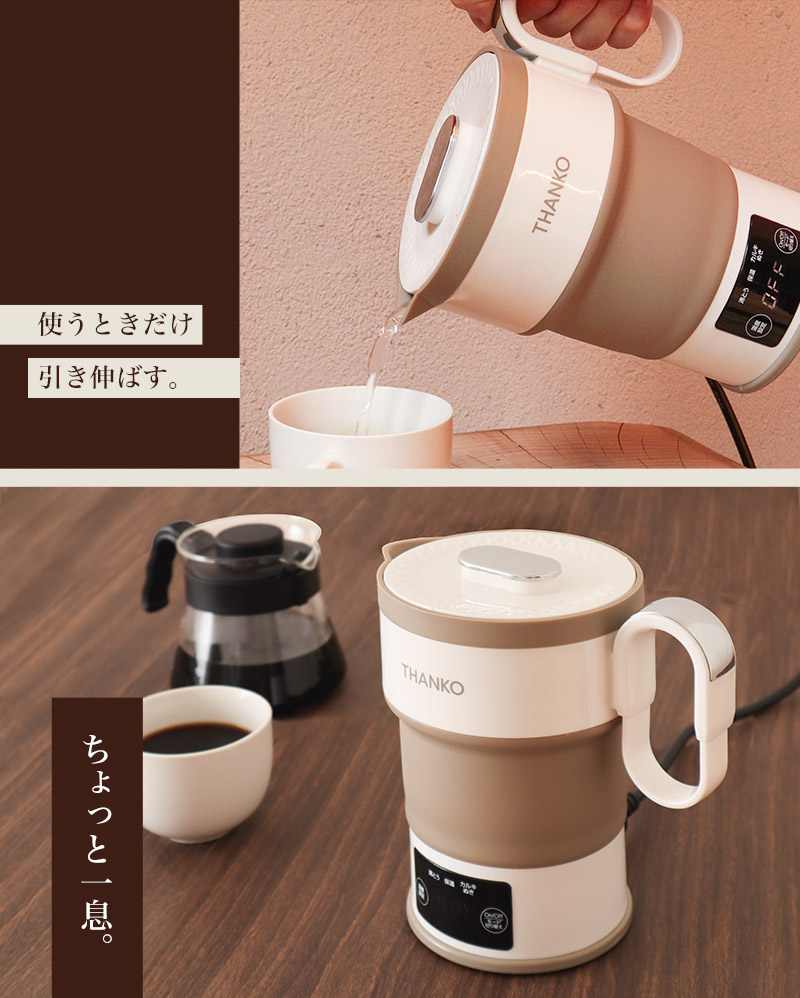 Since it can be stretched and used only when it is used, it is very convewidth="100%"ient when you want to make a short break.
Please store smartly when you are finished ♪
Temperature setting in 1 ° C increments
The taste of tea and coffee varies depending on the temperature of the hot water.
By putting it at a temperature suitable for each, you can enhance the aroma and taste.

This product is very convenient when making hot water because it can be set in units of 1 ° C with a wide temperature range of 30 ° C to 90 ° C.
(The temperature of the hot water that can be made with the heat retention function is up to 90 ° C. When making hot water of 90-100 ° C, boil it to 100 ° C in the boiling mode and wait until the display of the thermometer on the main unit drops to the target temperature. Please.)
Suitable for making milk for temperature sensitive babies.

You don't have to make hot water by using a thermometer, and you can save time.

* The thermometer on the main unit can display up to 100 ° C.
Compatible with 240V.

Can be used overseas.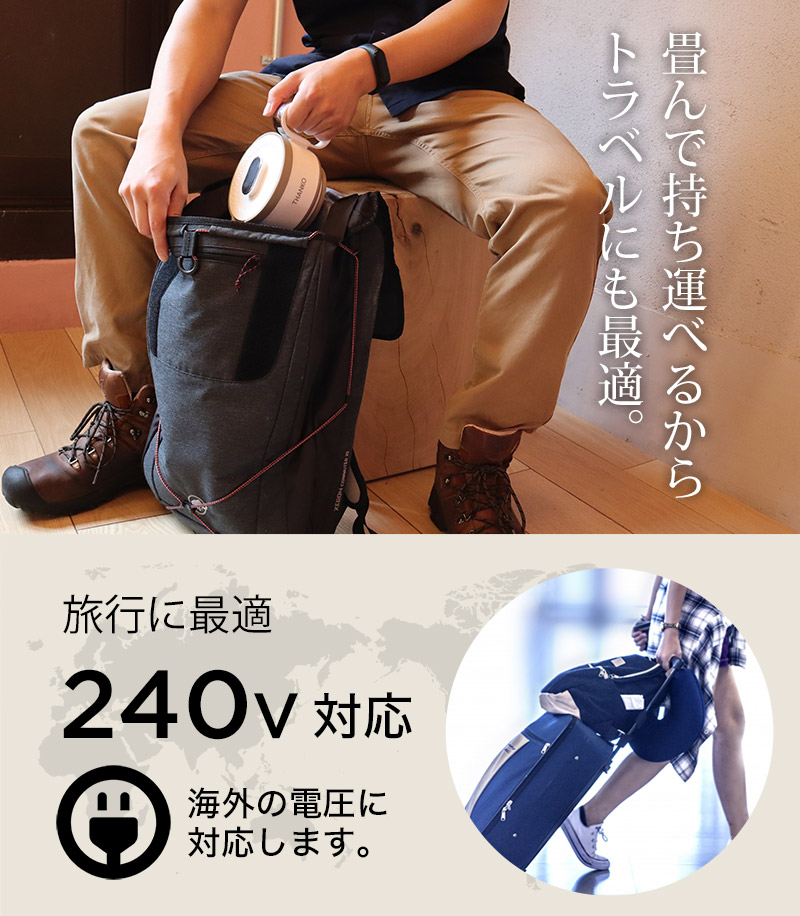 The voltage corresponds to 240V.
It can be used all over the world, making it ideal for overseas travel.

Fold it compactly and use it in a backpack or suitcase.
It is very convenient for travel and business trips.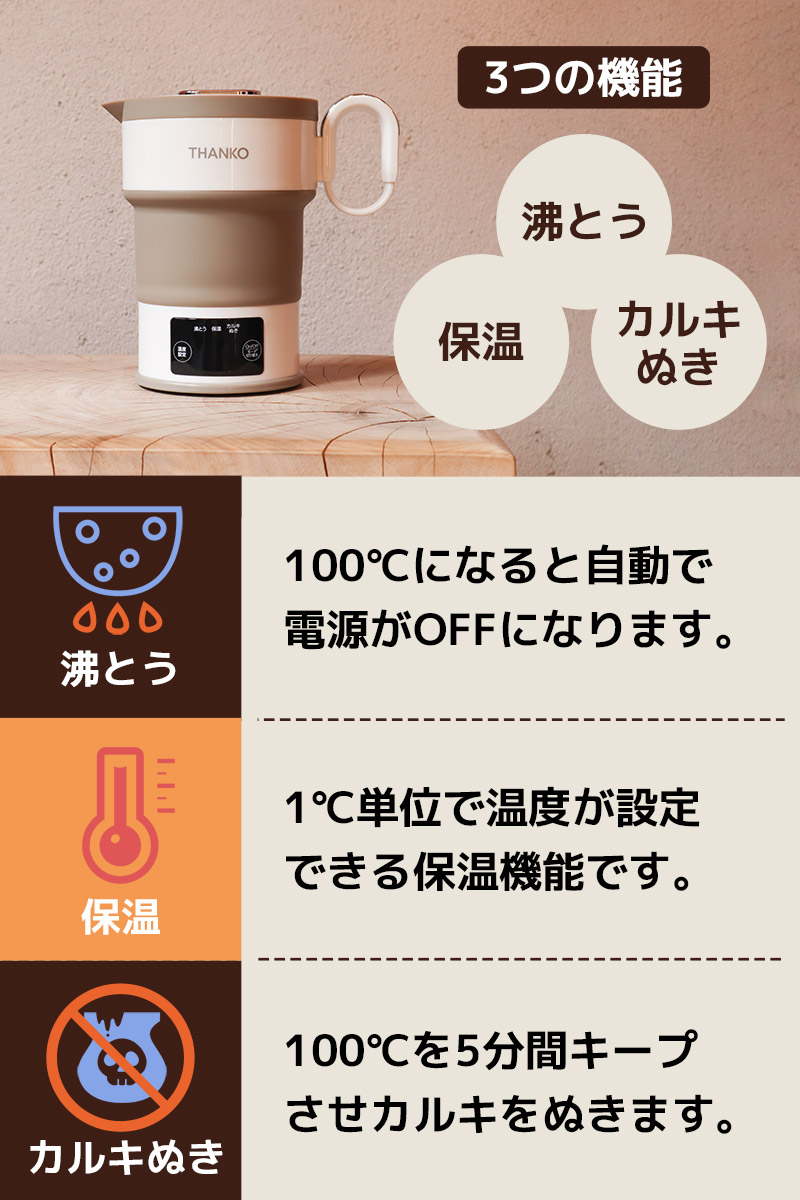 This product has three functions.

One mode is "boiling" where the power is automatically turned off when the temperature reaches 100 ° C.
The second is "Heat insulation", which is a function that can adjust the temperature of hot water in increments of 1 ° C from 30 ° C to 90 ° C.
The third is "Kakikiuki", a function that keeps the temperature at 100 ° C for 5 minutes and skips the Kakiki.

You can make delicious tea by removing the heat, making good water, and keeping it warm.
Three functions can be done with this one.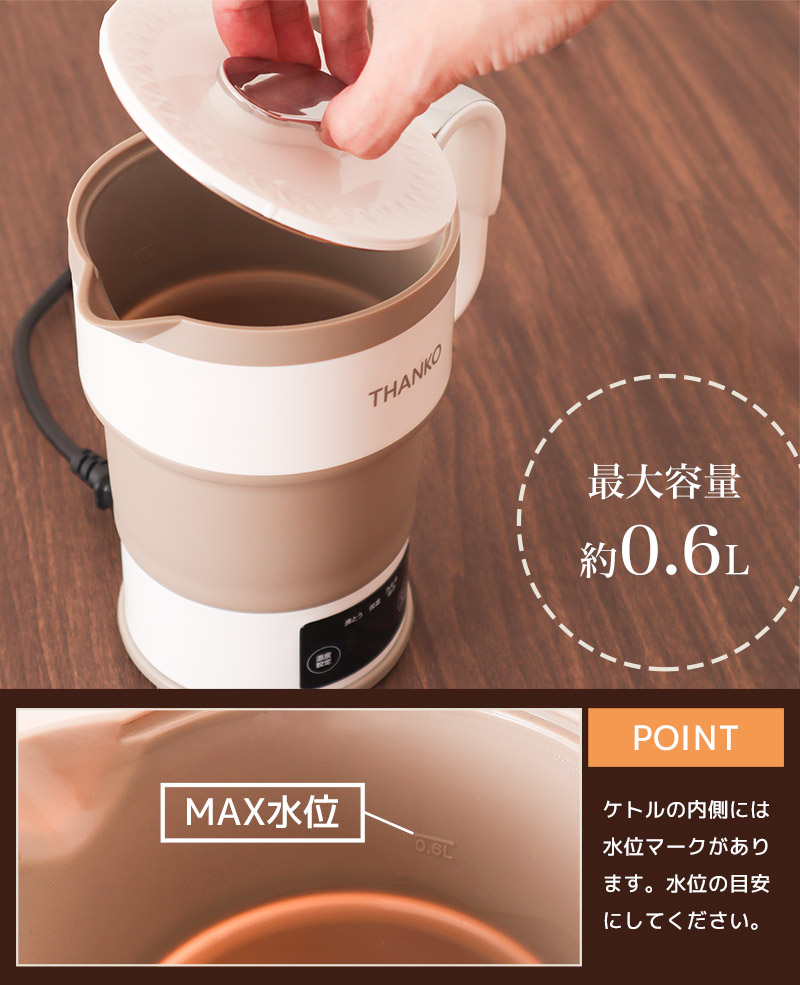 The maximum capacity to boil hot water is 0.6L.
You can boil a sufficient amount of hot water for a single use.

Just the right amount for boiling tea, coffee, or soup for 1-2 people.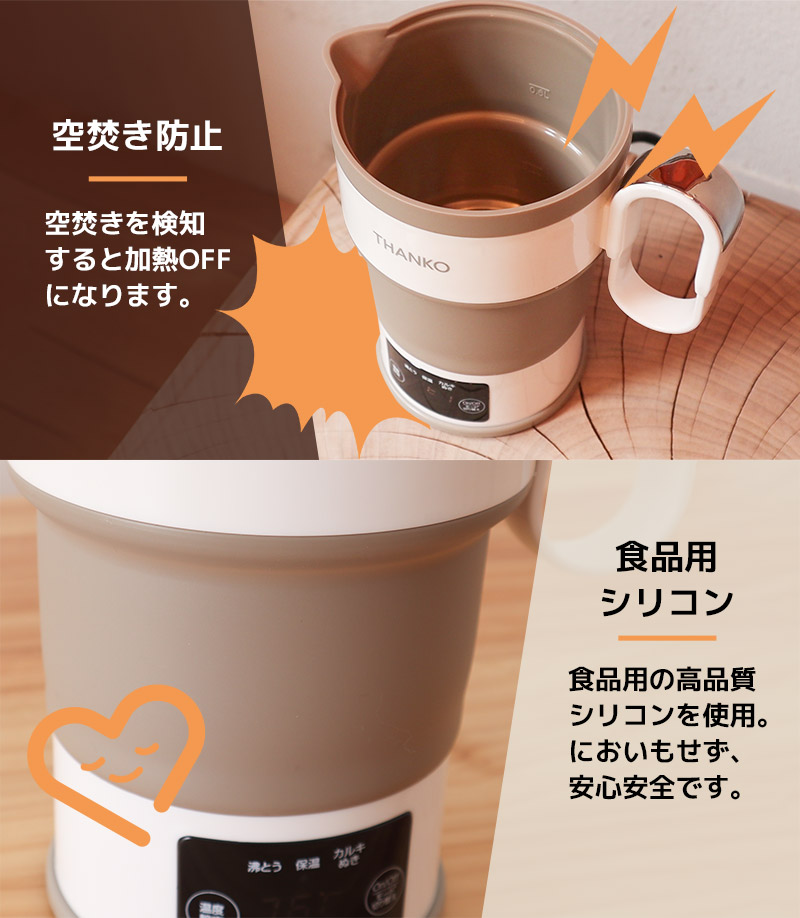 This product has a function to prevent air blow.
If you try to boil without adding water, a beep will sound and heating will be turned off.
Prevents air blows that can cause fire.

In addition, high-quality silicon suitable for food is used for the folding part.
There is no smell of rubber, and toxic substances that affect food are rigorously inspected.

In addition, this product has undergone PSE conformance testing.
Inspections are performed to ensure safe operation and the PSE mark has been obtained, so you can use it with peace of mind.
Comes with a foldable cup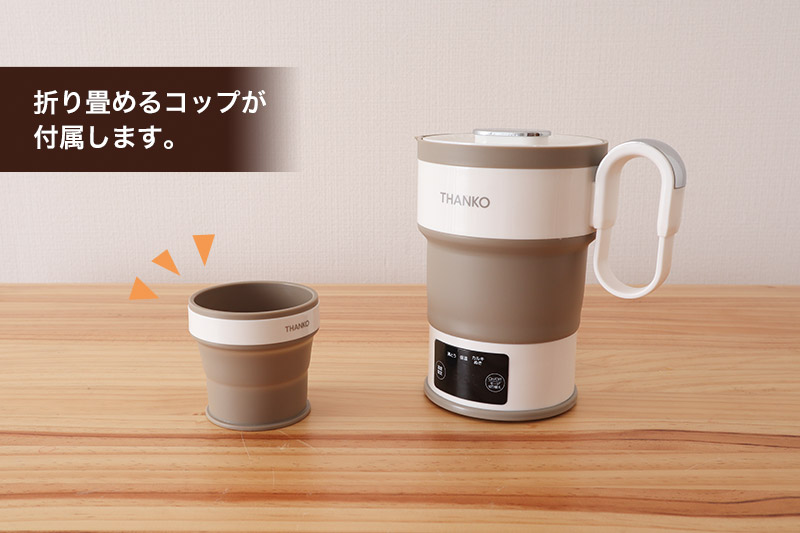 Comes with a foldable cup.
Can be carried with a foldable kettle.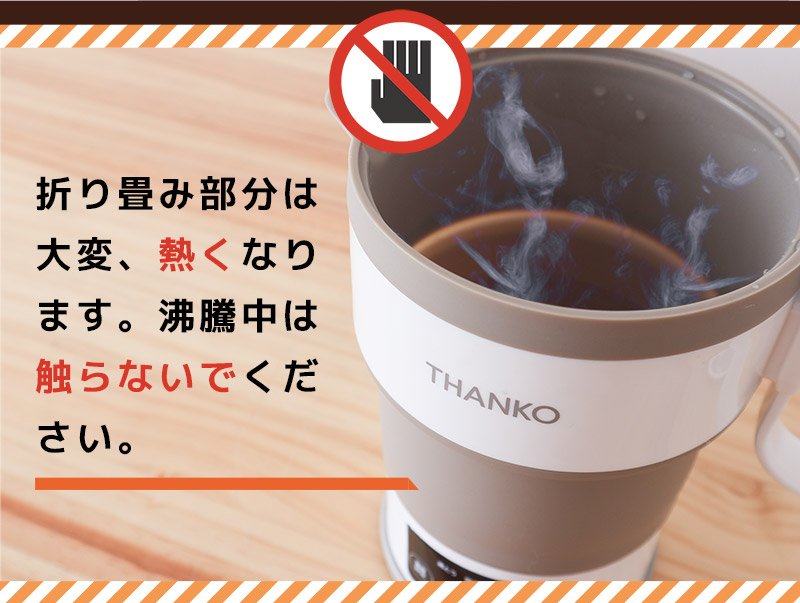 The folded part (silicon part) of this product gets very hot during boiling.
Please be careful not to touch it by mistake.