Sunshade is a season with strong sunshine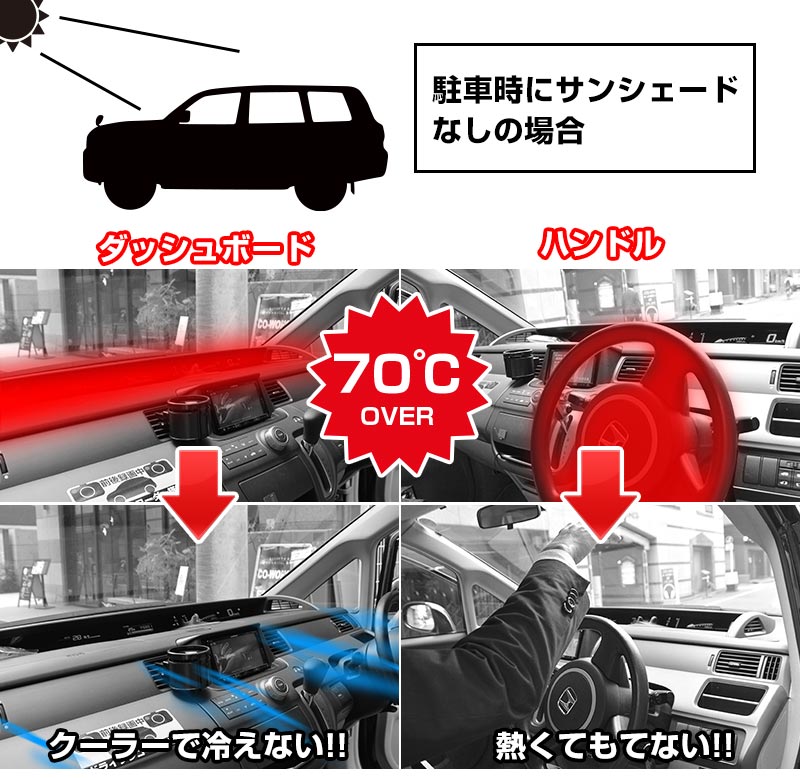 When the sun shines in the middle of summer, the car that you parked becomes a scorching hell, the temperature in the car is more than 50 degrees, and the dashboard and steering wheel are more than 70 degrees.
In such a case, the sunshade is a huge effect without the need for power. By blocking sunlight and heat, it prevents the car from getting too hot.
In this sunshade, the silver fabric reflects sunlight, so the temperature is considerably reduced compared to the case without the sunshade.
You can now drive with the steering wheel firmly, even if you return to the car.
Also, because the dashboard doesn't get too hot, it also helps to warm the cold air from the air conditioner when riding.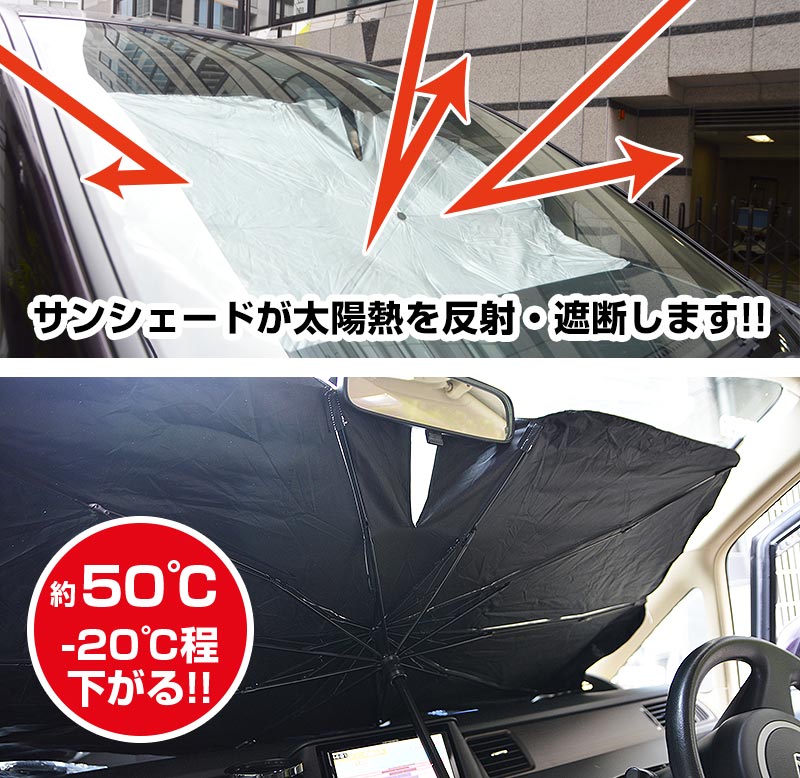 Sunshade which becomes super compact size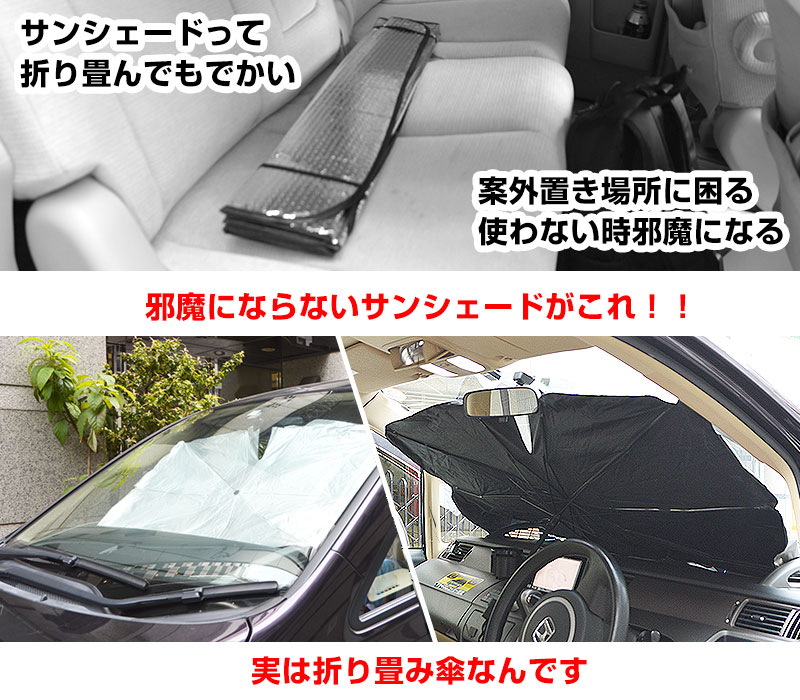 How much can the sunshade be folded, but surprisingly, will it take up space for storage? Have you ever been troubled by a place to use it?
There are many cases where you can force your feet at your feet, put them in the back seat, put them in the trunk, and so on. But don't you get in the way?
The best point of this product is folding umbrella size! It is a sunshade that doesn't get in the way at all even if you leave it in the car.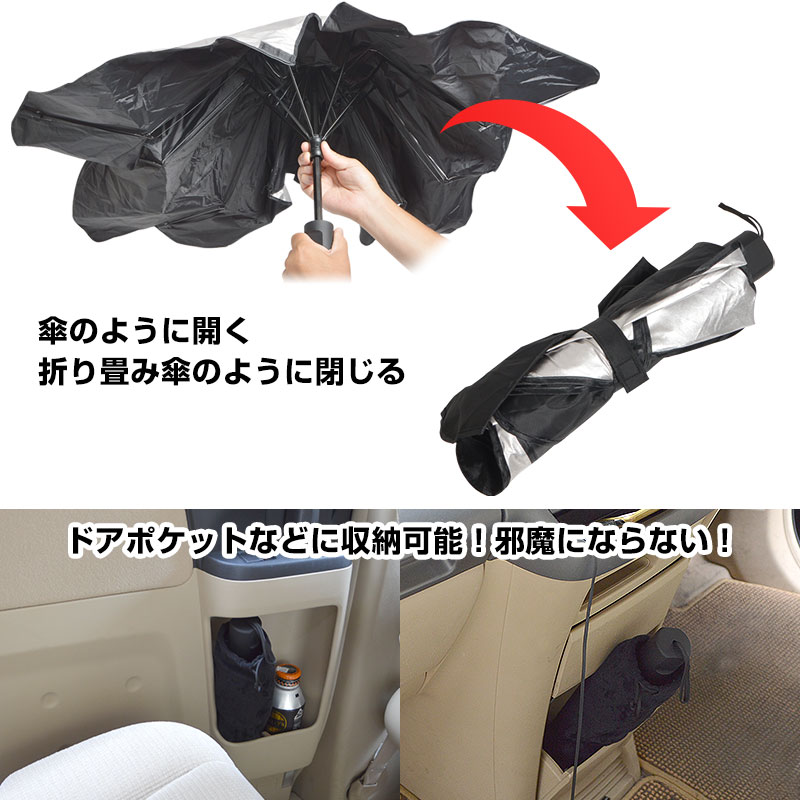 It can be placed in the car and used conveniently because it can be placed in a really small gap such as the door pocket or the side of the seat.
As a temporary umbrella / parasol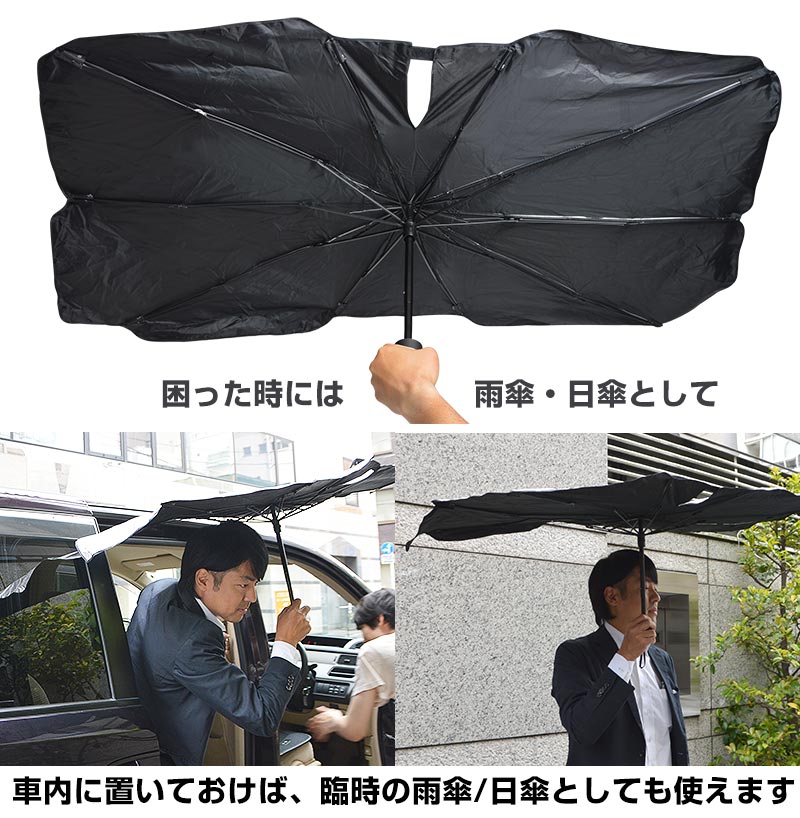 This sunshade can also be used as a temporary umbrella.
For example, on a rainy day, when you just leave the car. When I forgot my umbrella again and it was a sudden rain. When we forgot parasol or hat in midsummer.
If this one is always on hand in the car, it is a useful item that will help you in case of emergency.