Are you still wasting time setting up your traditional outlet timer? If so, the Contros is the solution to your problem! With a stable performance, it enables you to automate and control your home appliances. More importantly, the price is even cheaper than the traditional outlet timer.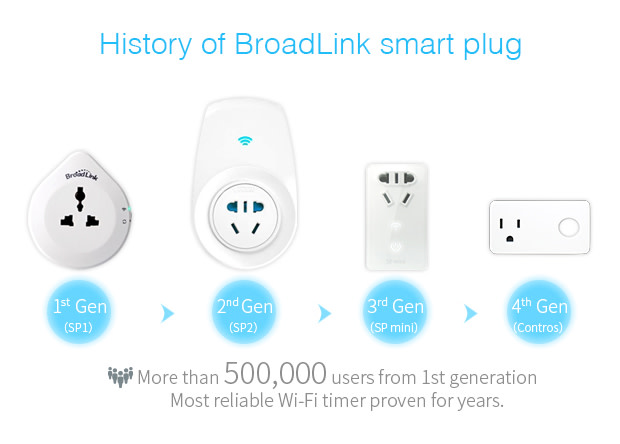 • Stable performance:The prior versions of the SP series reached over 500,000 homes which accumulated a huge customer base. As the 4th generation product, the Contros is a reliable product with stable performance.
• Secure information:The "Lock device" function, effectively prevents your devices from being controlled by other people.
• Reliability: Available with US and EU plug types with TUV certification, the Contros is designed with fire resistant PC material and tested with over 50,000 switches life time.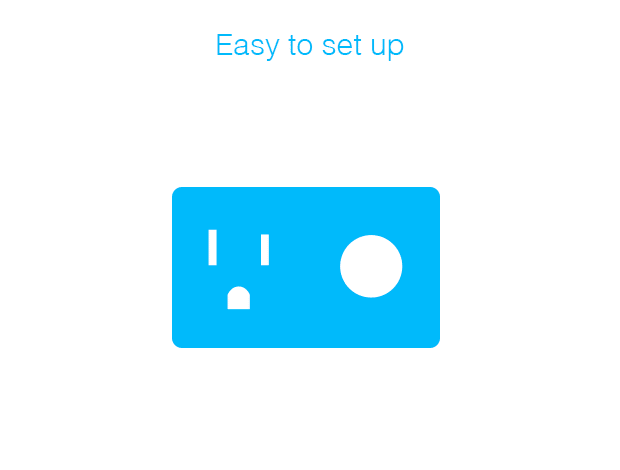 •Download the free BroadLink "e-Control" App from the Apple App Store/Google Play.
• Plug the Contros into the power outlet, making sure the Wi-Fi LED is flashing rapidly before proceeding to the configuration mode.
• Enter the password of your Wi-Fi network on the configuration page, tap"Configure" to connect your devices to the WLAN.
• Control your devices from anywhere.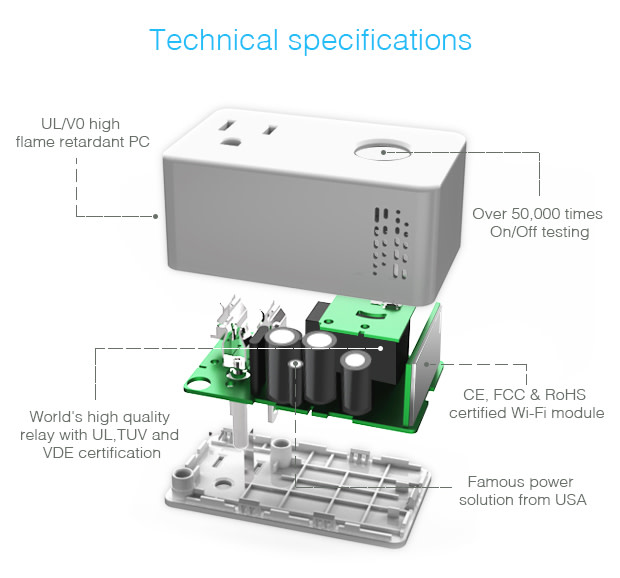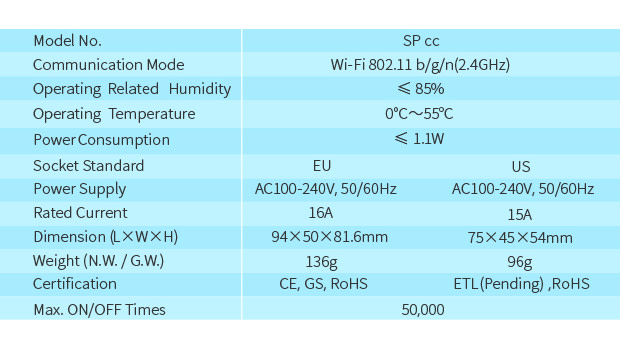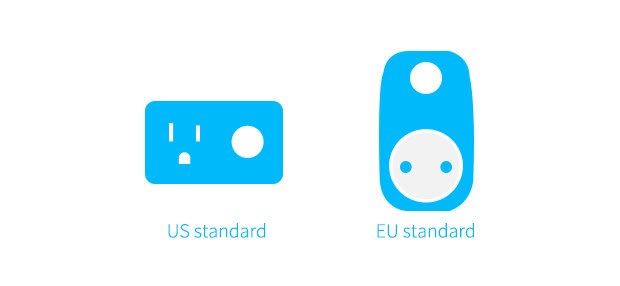 We provide you two plug types of the Contros for your requirement. For customers using US and EU standards, we will ship you the Contros with a corresponding plug type according to your shipping address. Customers can also remark in the order the type from the above 2 options. We apologize for the inconvenience that the Contros is not available for more types of socket. Your understanding and support will be greatly appreciated.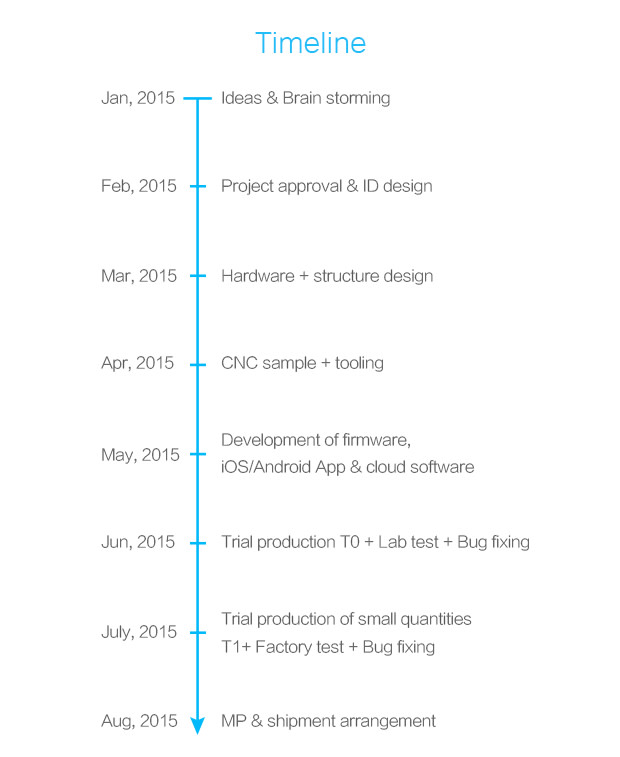 | Supports
What smartphones does Contros work with?
Contros works with iPhone4/4s/5/5c/5s with iOS6 or above and most of Android phones with Android 2.3 or above.
What languages does the app support?
Upon release, the app and instructions will be available in English, Spanish, Japanese and Chinese. We may offer other languages in the future depends on the market demands worldwide.
How do you ensure the quality?
The quality will be guaranteed from these factors:
1. Contros will be certified with TUV CE, GS and ETL (pending).
2. The case is made with high heat resistant materials which is conformed to UL/V0 standard.
3. The radio will be compliant with the regulation of FCC for best EMC performance.
What's the expected lifetime of products?
We insist to use all world's best components on our products and the majority of our components have a 10(+) year life expectancy and the switch is built to sustain 50,000 clicks (on/off). Like other electronic products, we offer buyers 1 year warranty but based on our testing results under normal use they can work perfectly for 5 years or more.
| Functionalities
How long the data will be saved?
All data will be saved in your phone storage forever until your phone ends its life. Before changing your phone, you can login to your account and backup your data to the cloud. You can retrieve it on your new phone with the same account.
What is the maximal load for Contros?
The max load for Contros is 16A(EU) / 15A(US)
Can I control devices outside my house?
Yes. You will be able to control devices within different networks – other Internet enabled Wi-Fi network, 3G or 4G, no matter you are at home, in office or traveling.
How many devices can be used within one network?
The network scale depends on the capability of your Wi-Fi router. A traditional Wi-Fi router for home use normally accept 20 to 30 devices and an enterprise class router may accept 40 or more.
Can I control multiple devices at once?
You can group several devices and control them together.
Which plug types does Contros support?
Contros currently comes with plug types for Germany (EU), United States and mainland China.
Other plug types may be considered later.
Does Contros have surge-protection?
Yes. Contros is built in with surge-protection.
What is the power consumption of Contros?
Contros itself consumes less than 1.1W – much less than the power wasted on most of home appliances.
Can more than one phone control the same Contros?
A Contros can be controlled from multiple phones. The status and settings on all the phones are synchronized as the same.
Can anyone hacked into my Contros and control my home appliances?
Your Wi-Fi password is the first security wall for all the devices. Only who knows your Wi-Fi password can access your devices. Also you can select to "lock" your device so it will not be added by any other phones even he is free to use your home Wi-Fi network.
| Technologies
Why Contros uses Wi-Fi technology?
Compared with ZigBee, Z-Wave or 433 MHz wireless technologies, Wi-Fi is already very popular now – Every day you use Wi-Fi everywhere – at home, in office, in coffee shop or even on the street and all smartphones support Wi-Fi.
Can I build my own app for Contros?
We offer open API for developers to build their own apps for Contros. Please contact us to register for the API files and documentations for development.