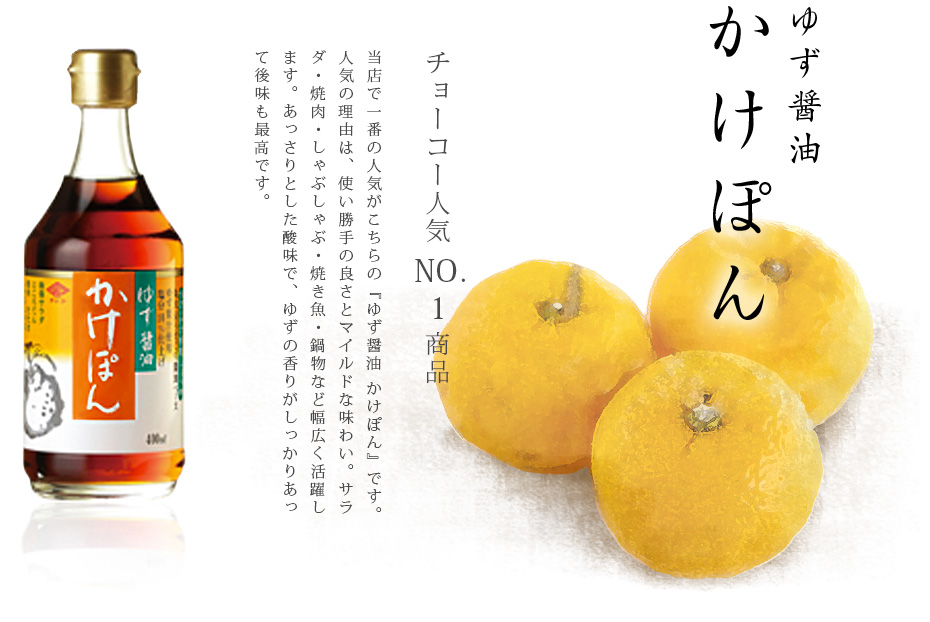 "Yuzu Soy Sauce Kakepon" started selling in 1988. Speaking of ponzu at that time, it is a sour dish based on vinegar that is used for cooking pots. At Choco, we have developed a new sensation "mild ponzu with reduced acidity" that we have never seen before, with the idea of ​​"a product that people who do n't like vinegar are happy to eat!"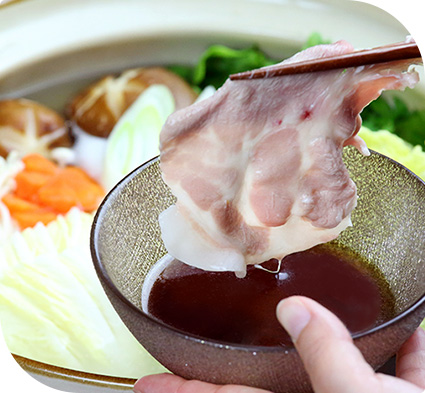 Create the concept of "kake ponzu"
The traditional ponzu vinegar was an image of eating the ingredients of the pot a little while, as the name suggests, "Yuzu Soy Sauce Kakepon" is a type to eat over various dishes.
Should I say dressing-like ponzu?
Considering compatibility with a wide range of dishes, experimenting with different balances of soy sauce (umami), vinegar (acidity), and sugar (sweetness), and completing a taste that can be accepted by children of all ages. I was allowed to.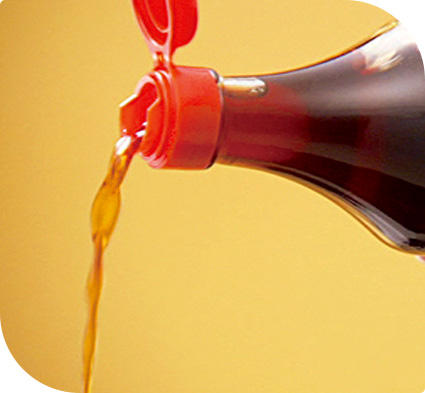 Transparency that cherishes the color of fresh and comfortable sour ingredients
"Yuzu soy sauce kakepon" is made with the aim of making ponzu with a clear feeling. Use light soy sauce so as not to damage the color of the material. Yuzu fruit juice becomes turbid when put in as it is, so it removes the oil from the yuzu epidermis, making it a transparent ponzu. Akanuchi soy sauce uses Honjozo-maru soy bean soy sauce. A soy sauce with a strong umami taste, made with Choko's special ingredients. Yuzu fruit juice from Kochi Prefecture adds a refreshing acidity and aroma. No chemical seasonings are used, so you can use it with confidence.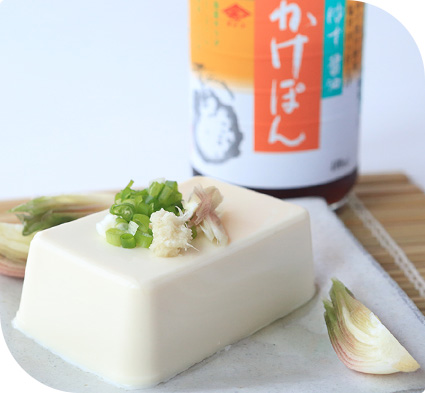 All-purpose seasoning with one on the table
"Yuzu soy sauce kakepon" is one of the most popular choco products. We have received many voices of joy from customers saying that the master who hated vinegar can now eat. If you have one on the table, you can use it for various dishes such as salad dressing, grilled meat and dumpling sauce, grilled fish and cold fish.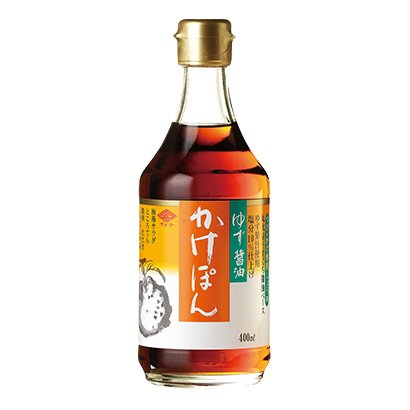 Yuzu soy sauce
Mild sour Yuzu Soy Sauce "Yuzu Soy Sauce" is specially made with soy sauce made from Kochi Prefecture's yuzu juice.
Because it is a light blue type, you can make it even more delicious without sacrificing the taste and color of the dish.
| | |
| --- | --- |
| raw materials | Soy sauce (including soybean (not genetically modified)) and wheat), brewed vinegar, sugar, yuzu juice, mirin, fish shell extract, yeast extract |
| Allergy obligation (7 items) | wheat |
| Allergy obligation (20 items) | soy |
■ Per

100ml

nutritional ingredient
| Calorie | protein | Lipid | carbohydrate | sodium | Salt equivalent |
| --- | --- | --- | --- | --- | --- |
| 102kcal | 4.7g | 0.0g | 20.7g | 3.9g | 10.0g |
https://www.amazon.co.jp/gp/product/B000FQSM2W/ref=pe_1105392_383755922_em_1p_1_ti