Boxer Briefs always felt too clammy and restricting and Boxer Shorts always felt too bulky and always rode up.
Kramer struggling with his Boxers "Bagging up"
The Solution? Freeballing at Front,
Snug Boxer Briefs at the Back.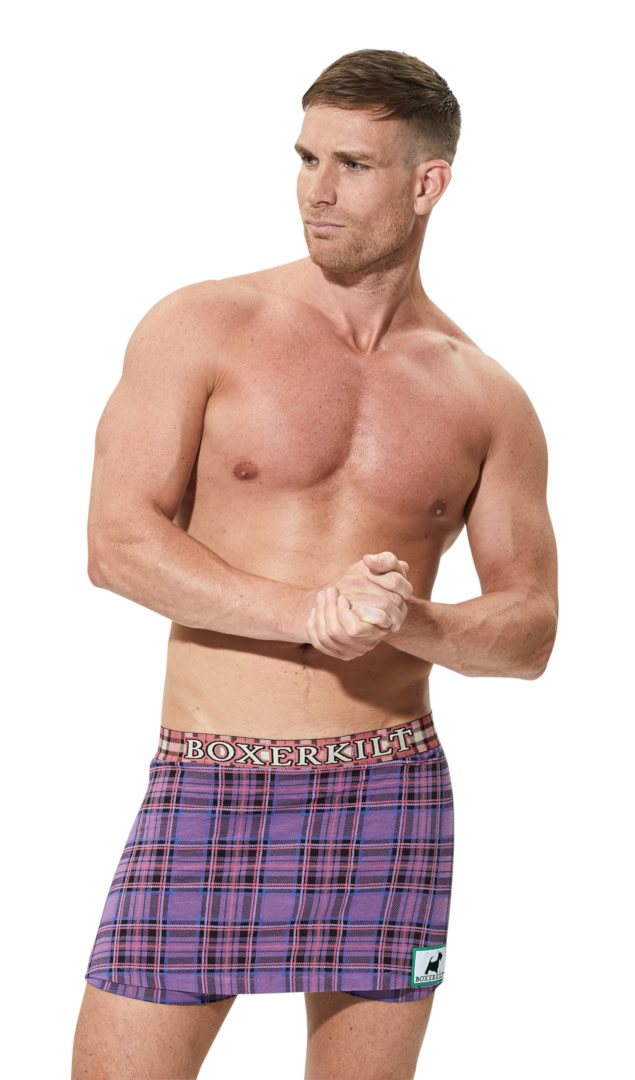 Freeballing Versus Hygiene
For many years, I was happy to Go Commando, wearing underwear never felt comfortable or natural; also, any research clearly proves that skipping underwear is healthy too! One day my partner gifted me a 5 pack of Calvin Klein Boxer Briefs and began to tell me that she was not happy with the whole Going Commando situation, and flat out said that, wearing underwear is basic hygiene, I sort of understood her point of view, also I was becoming increasingly worried that one day I might forget to close my zipper and seriously embarrass myself in public. So, I gave the Boxer Briefs a fresh chance, sadly those things were so full of elastic, I thought I was wearing a pair of Spanks! I then bought a pack of loose-fitting Boxer Shorts only to find out that nothing had changed; the Boxer Shorts just felt too bulky and always shifted around and rode up eventually.

In a mood of optimistic frustration I grabbed a pair of scissors and cut out the pouch section of one pair of my new Boxer Briefs, and to my complete surprise, it kind of worked, freedom and cooling fresh at the front and snug Boxer Briefs at the back, despite looking totally ridiculous it was almost like Freeballing and way way better than wearing clammy Boxer Briefs.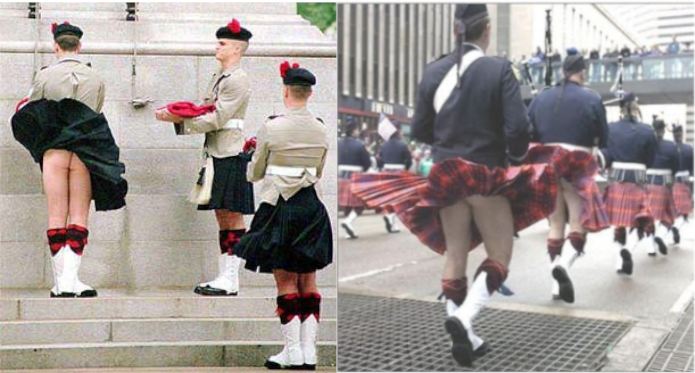 In order to turn this simple idea into a practical garment, I took my inspiration from an icon of traditional Scottish menswear, the Kilt. If you ask any Scotsman, what does he wear underneath his Kilt? He might proudly reply "I am a true Scotsman" which is code for; not wearing any underwear at all, so, it's pretty clear to see that Scotland can claim to be the ancestral home of Freeballing and Going Commando.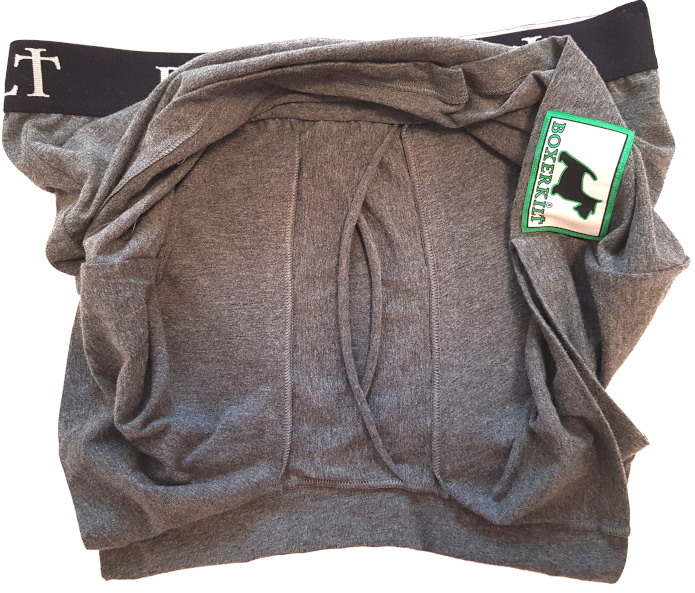 The "Hole" truth
Cutting a hole in a pair of Boxer Briefs sounded pretty straightforward, but in practice the underwear lost a lot of structure, with the pouch removed they felt very loose and worn-out, also developing the shape and position of a hole cut into a pair of Boxer Briefs, felt like a never-ending process of fruitless trial and error. Eventually we created a hole with two overlapping panels, this returned the structure to the garment and in order to avoid any irritation the edges of these panels were left unsewn, however if you leave the edges of Jersey fabric unsewn, they naturally curl up, this serendipitous effect forms our edgeless hole, a soft opening that just can't be felt or noticed.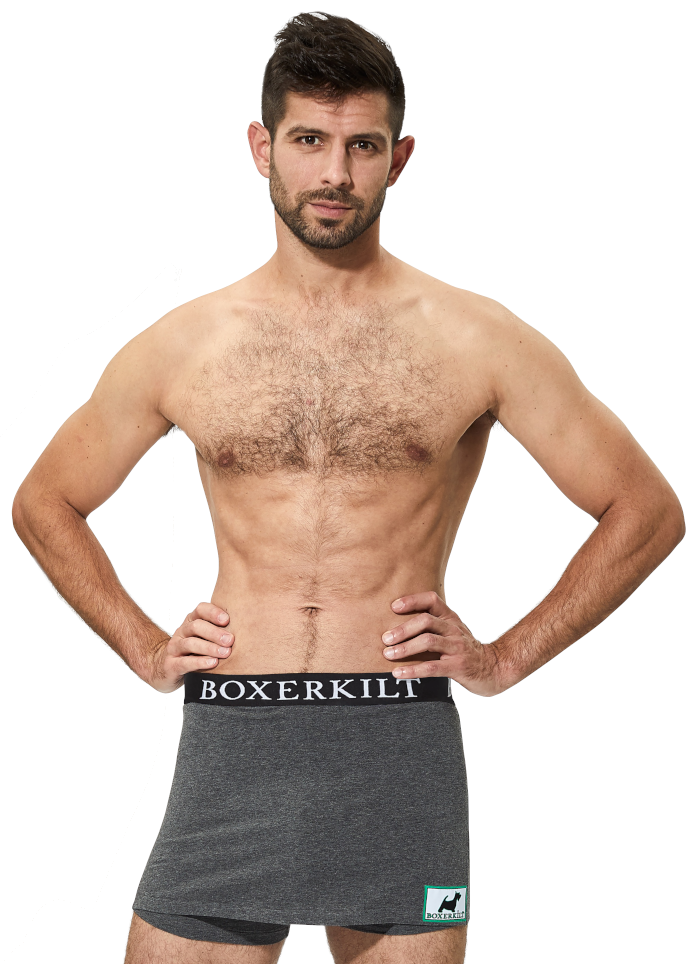 The Fabric
Boxerkilts are made with Coolwick, a Jersey fabric with even mixture of Cotton and Bamboo with a 10% Spandex content. Coolwick has excellent sweat wicking properties and is rated at 1900GSM (Grams Per Square Meter) this grade of Jersey gives the Boxerkilt a robust and substantial feeling.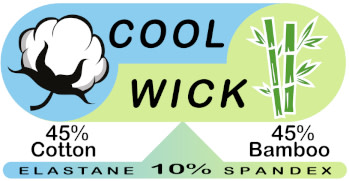 Our Coolwick fabric being roller screen printed
You are a Man and you have a cool piece of equipment to keep you cool, it's called the Cremaster Muscle
This muscle adjusts the position of two very important parts! Don't let the product of a fashion designer fantasy constrict your manhood in a warm pouch.

Your Cremaster Muscle, is just like all your other muscles and it needs absolutely no support, because it

is

support.
Surveys show that around 5% of men regularly skip wearing any underwear, because Going Commando or Freeballing is just plain comfortable, and its healthy too, it increases the airflow to a larger area of exposed skin, it's a natural way to reduce sweat and prevent unhealthy overheating.
What about support? In fact, there isn't any medical reason that states you need underwear for support, says Jamin Brahmbhatt, M.D., co-director of the PUR urology clinic in Clermont, Florida. It's an urban myth, support is only need for serious athletic activities.
Your Crown Jewels Hang Outside of Your Body Right?
They absolutely must because they need to be constantly more than 3 degrees cooler than the constant 34° C (98.6 degrees Fahrenheit) of core body heat, squashing them against your groin in a warm insulating cotton pouch is neither natural or healthy, just ask any fertility expert or Urologist.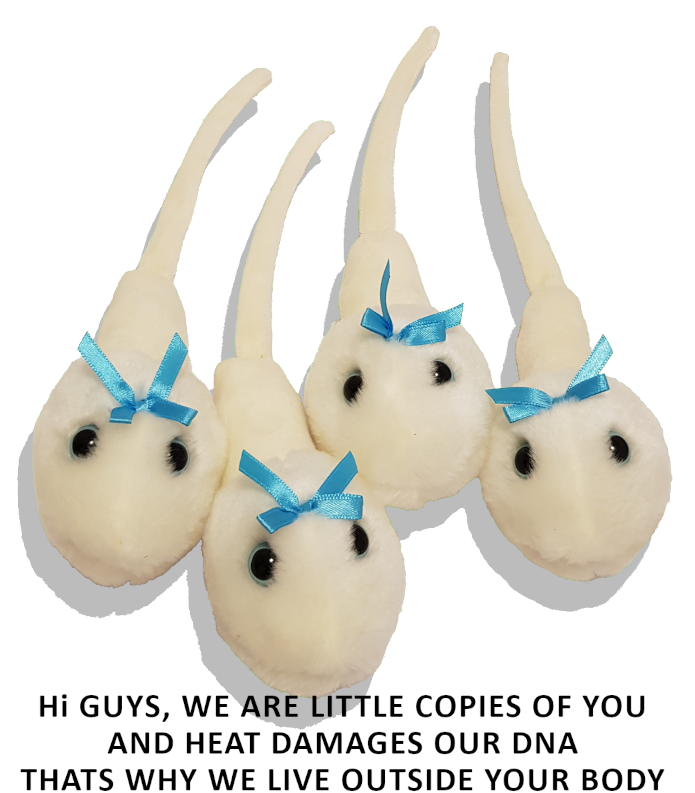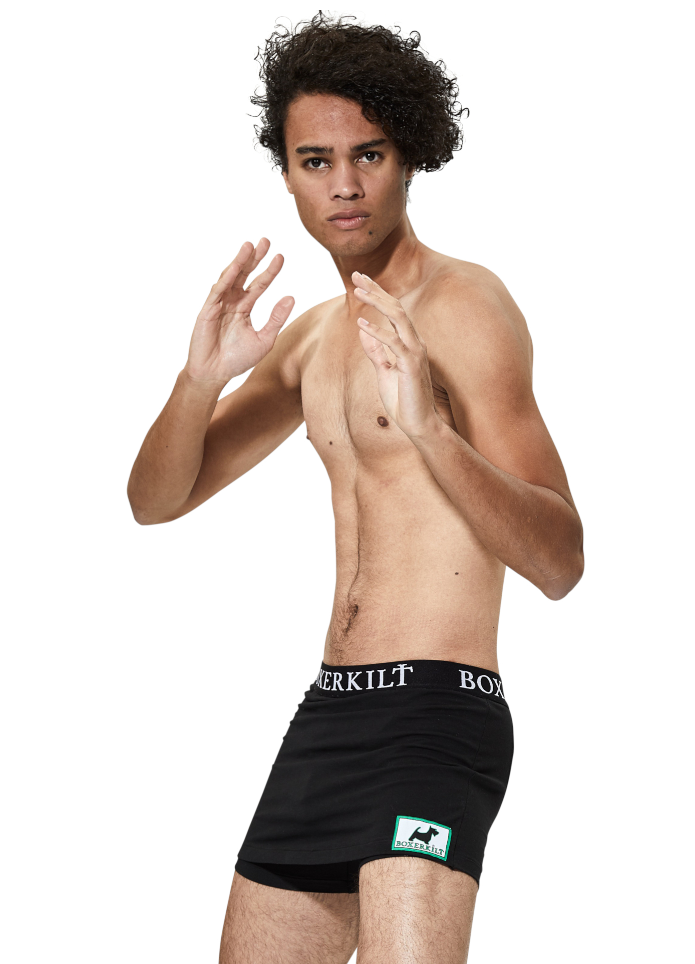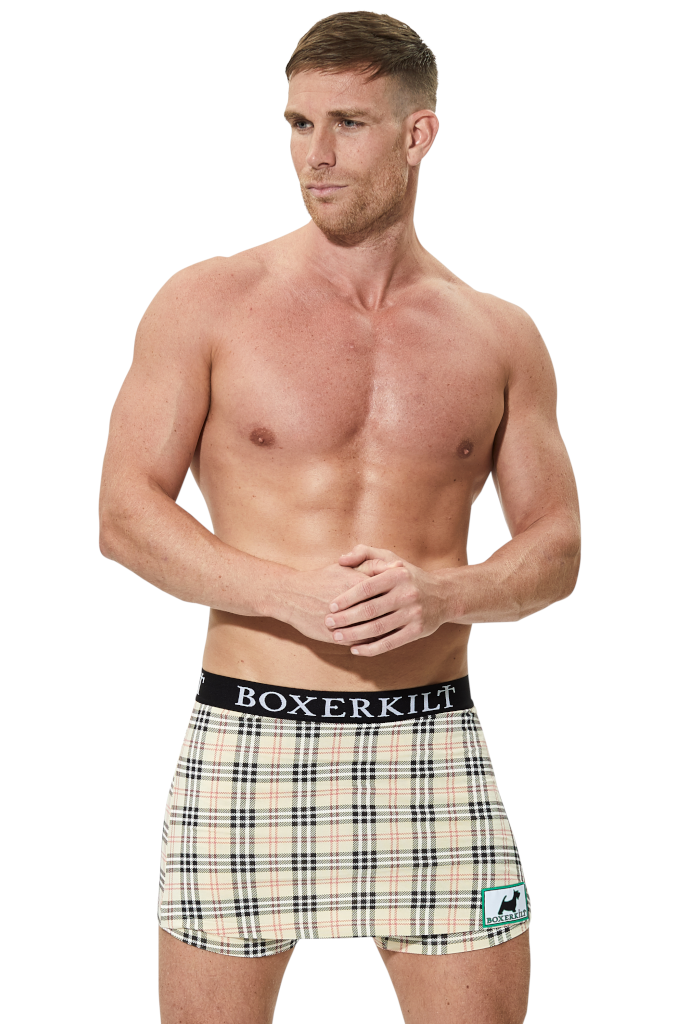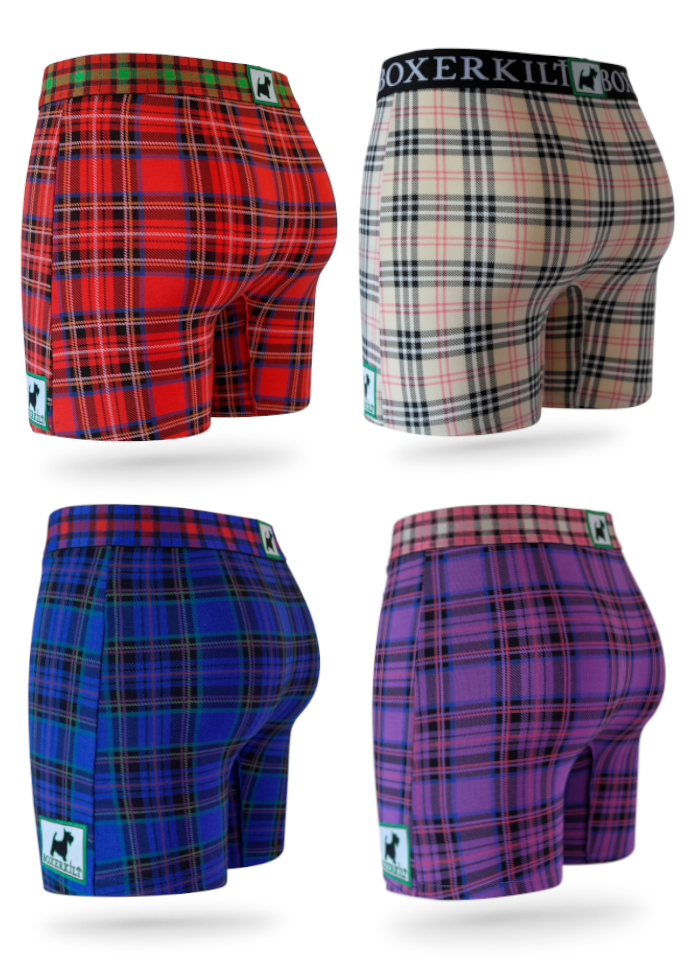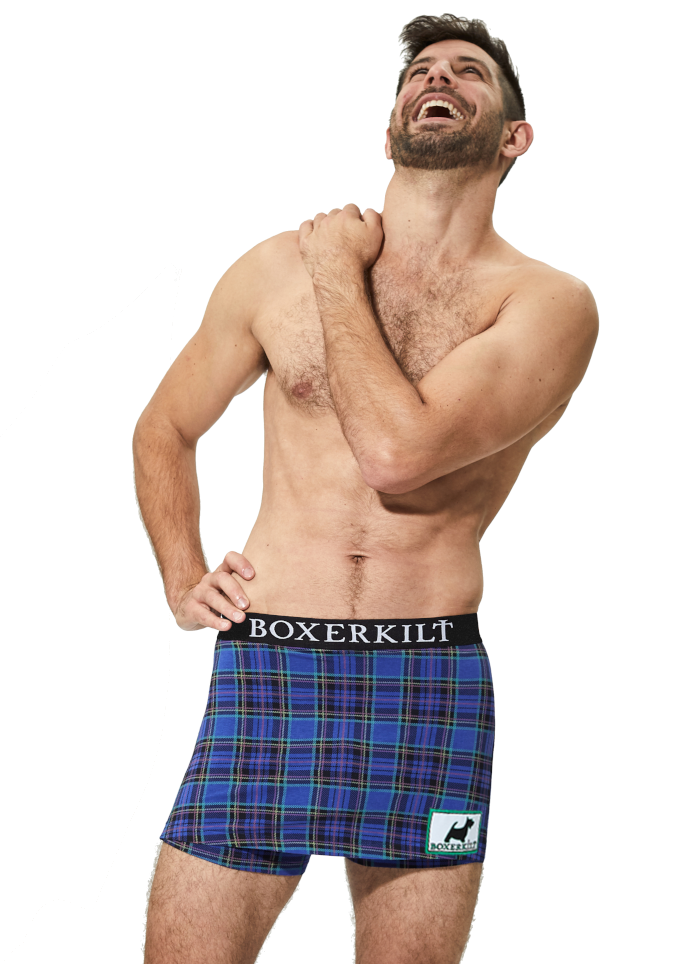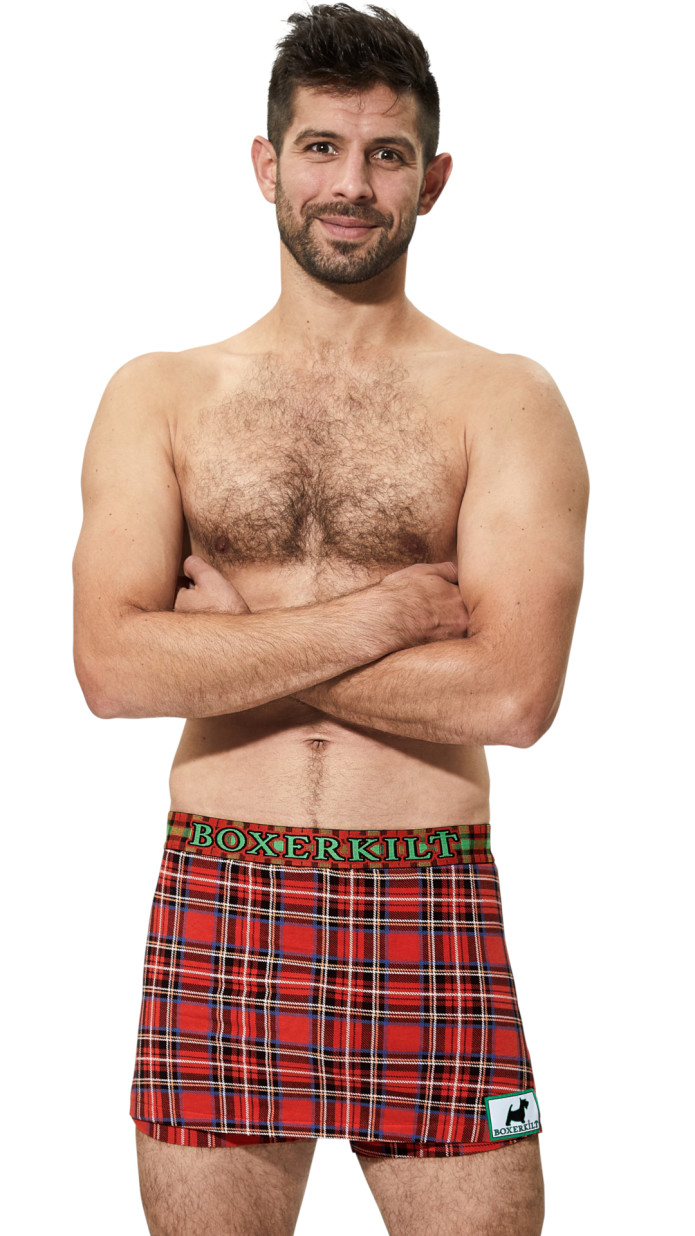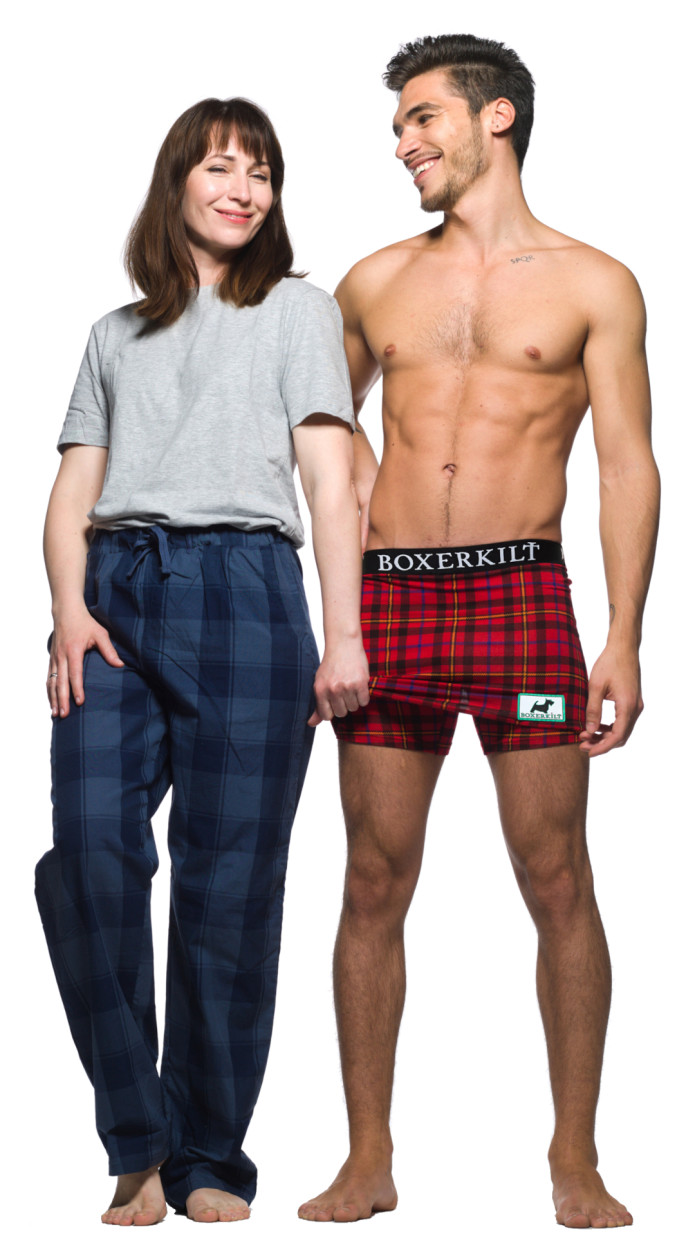 For the full facts, click on this recent article from Men's Health.
Quality
The best method to make a high quality garment at an affordable price, is to manufacture in very high volumes and that's exactly what we have done! Our manufacturing partner has been fully certified and currently supplies several well-known US brands and big box retailers.
We are pioneering a new type of menswear, and it's difficult to change people's habits, with your backing on Indiegogo we can establish Boxerkilt as the go-to brand for high quality ergonomic underwear for men. The Boxerkilt is an original idea and took over two over years to get mass production ready (and Covid did not help either)it is only available on Indiegogo, If you're not sure about backing us, then please post and tweet the campaign to your friends, or help us find out how we could do better in the comments' section.
Bagged Tagged and Ready to ship!
All Perks Backed in October will arrive before Jingle Balls 2021 (USA EU)

Are you an influencer or lifestyle journalist, would like to test a Boxerkilt? Would you like a male model to demonstrate the Boxerkilt on your TV show?
Don't hesitate, just leave your contact details in the comments' section.