(US, UK and EU versions available)
ASMO Charger is the world's first fully automatically working charger that does not waste any electricity on standby. It saves your electricity and makes your home more fire-safe.
Personal tragedy sparks innovation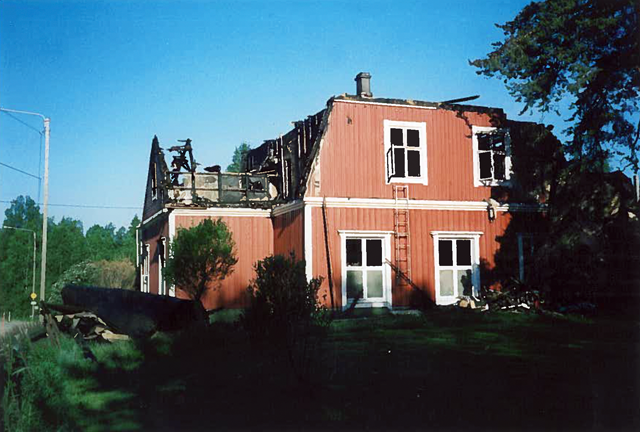 A mobile phone charger caused a fire where this house was destroyed. The house was the home of Johanna, fiancee of inventor Asmo Saloranta. That accident has been the driving force which has been pushing ASMO Charger innovation forward.
How does ASMO Charger work?
You use ASMO Charger exactly like your old charger.
ASMO Charger starts up automatically thanks to USB On-The-Go feature which is included in most modern smartphones. For instance iPhone 4 and onwards, Samsung Galaxy S2 and onwards etc.
However, if you have phone without that feature just press the button on the ASMO Charger to start charging. ASMO Charger shuts down automatically when battery is fully charged or phone is unplugged.
ASMO Charger compared to competitors

There is no charger like ASMO Charger available in markets. ASMO Charger is the only charger which starts charging and shuts down fully automatically.
All other "eco chargers" which do not use any standby power need to be turned on manually by pressing a button located on the charger.
ASMO Charger specifications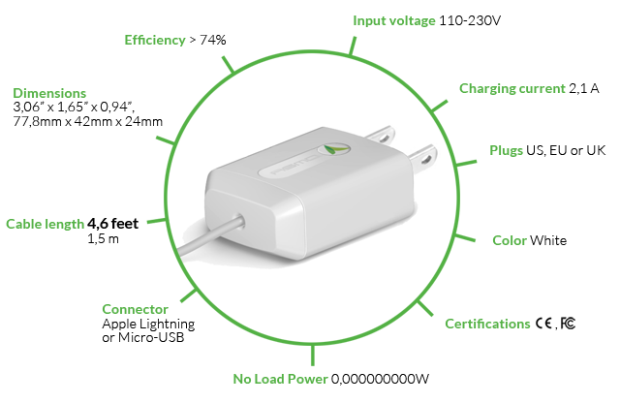 Powers on and off automatically.

High speed charging for phones and tablets at up to twice the speed of standard chargers.

Made from the highest grade of materials.
Manufactured in Finland.

ASMO Charger is AVAILABLE IN US, UK, and EU plugs...

...as well as Micro USB and Apple lightning connectors.
When the Indiegogo campaign is completed, we will send out a survey to all backers to find out if you need a Micro USB or Apple connector and whether you need a US, UK or EU plug.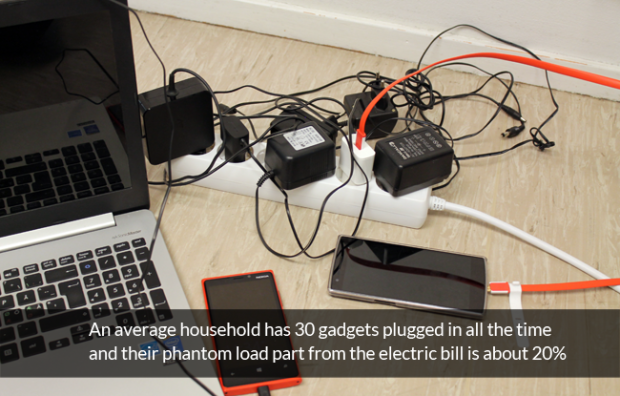 On a global scale world's 7 Billion mobile phone chargers waste about two nuclear power plants worth of electricity every year. For nothing. ASMO Charger lightens this load.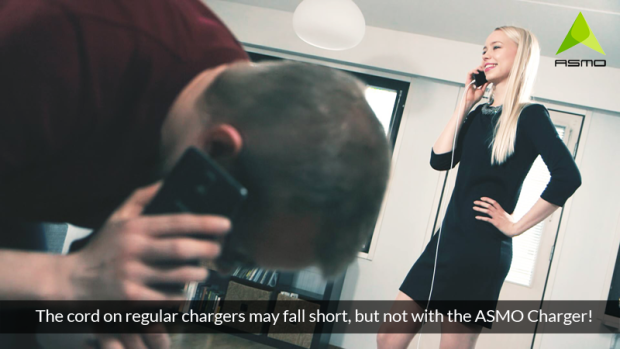 Timeline of the ASMO Charger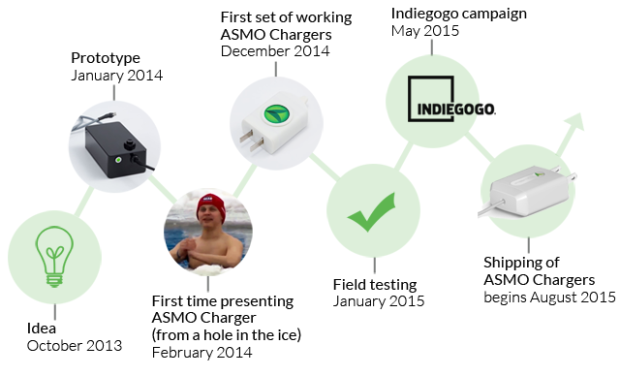 Why we need you
We currently have fully functional ASMO Charger samples that we have been testing. We have all of the materials and technologies ready and have designed the tooling. The next steps are gathering pre-orders and making tooling ready for mass production.
We are not a big company that has the capacity to manufacture thousands of units to stock. This is where you come in. You can help us to increase volume of the first production batch. That will decrease manufacturing costs per charger and makes it possible to start manufacturing. Your support makes this possible and helps people all around the world become familiar with a better, greener and safer mobile phone charger.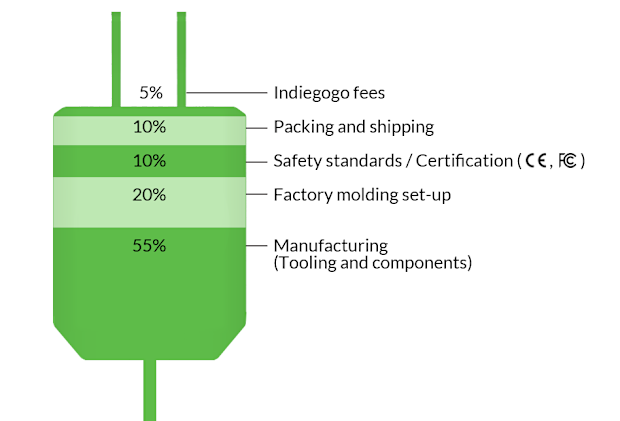 The funds we collect through Indiegogo are necessary for starting mass production. We have spent over a year developing ASMO Charger and everything is ready for ordering manufacturing tools and starting production.
Risks and challenges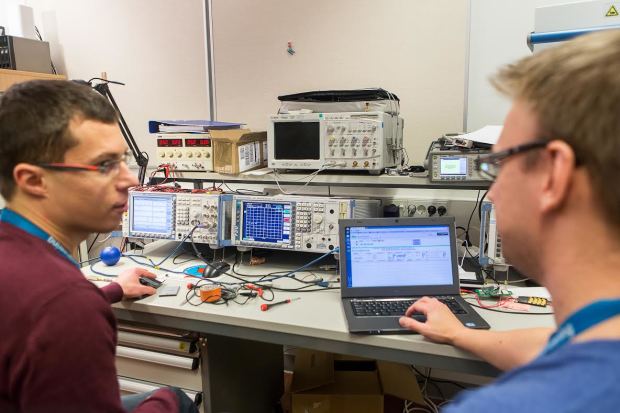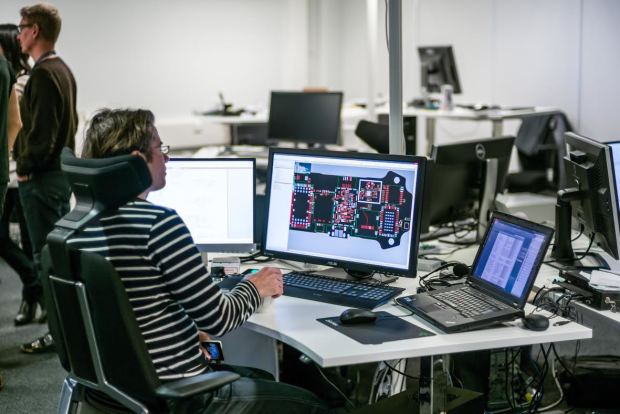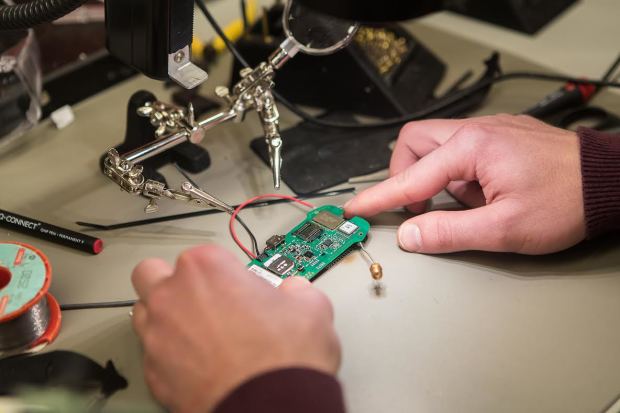 ASMO Charger is a high-end design product. Some risks are associated with delivering the finished product within a certain time frame. We've minimized those risks by contracting the manufacturing work with Haltian Ltd, a reliable and experienced partner with impressive track record to ensure that everything goes according to plan.
We don't foresee any major risks but anything can happen when dealing with global certifications and authorities. We'll keep all our backers fully informed and updated during the whole process.
Our Partnership with Lastu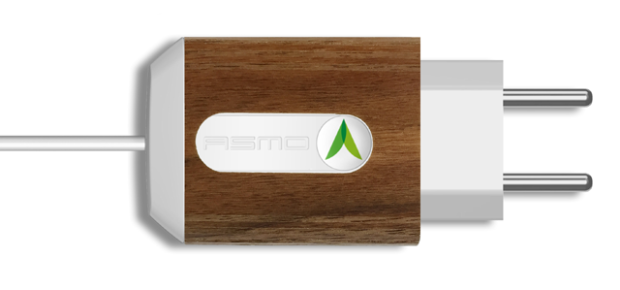 We have also partnered with Lastu, another Finnish company that makes wooden covers for phones. They are made by hand in true Finnish tradition. Each Lastu-covered ASMO Charger will be unique
ASMO Charger by Asmo on Sketchfab
Frequently asked questions
Q:Will this work with my phone?
A:If you have a phone with the USB-On-The-Go feature, the automatic start feature of ASMO Charger will work with your phone. If you do not have USB-On-The-Go in your phone, you need to push button in ASMO Charger to start charging. So it will work with your phone or other device in any case.
Q:Why fixed cable?
A:The "Auto-on" feature is not possible to make with standard USB cable. It needed to be made fixed because ASMO Charger does not work with a standard cable. We did make it long enough for most circumtances
Q:Has this really not been invented before?
A: No, ASMO Charger technology is unique on the market. ASMO Charger is the first charger to use electricity from the phone's own battery and it is totally isolated from electric grid in standby mode.There are chargers on the market that automatically stop when the phone has been unplugged, but they need to be turned on manually by pressing button located on charger. There are also some chargers which automatically start, but all of those are equipped with battery which starts charger again when phone is attached. That's why those chargers are not really 0 standby power chargers.
Q:What if my phone's battery is completely dead?
A: In this case the AUTO ON -feature does not work. But don't worry, if your battery is completely dead, just press a button on ASMO Charger and charging begins.
Q:Wasn't this on Kickstarter last year?
A:Yes it was. We did start a campaign way too early. However it was a really encouraging experience. The campaign received great visibility and gained hundreds of backers. We have done tons of work after that and learned a lot. Now ASMO Charger is ready for manufacturing and most risks have been taken down.