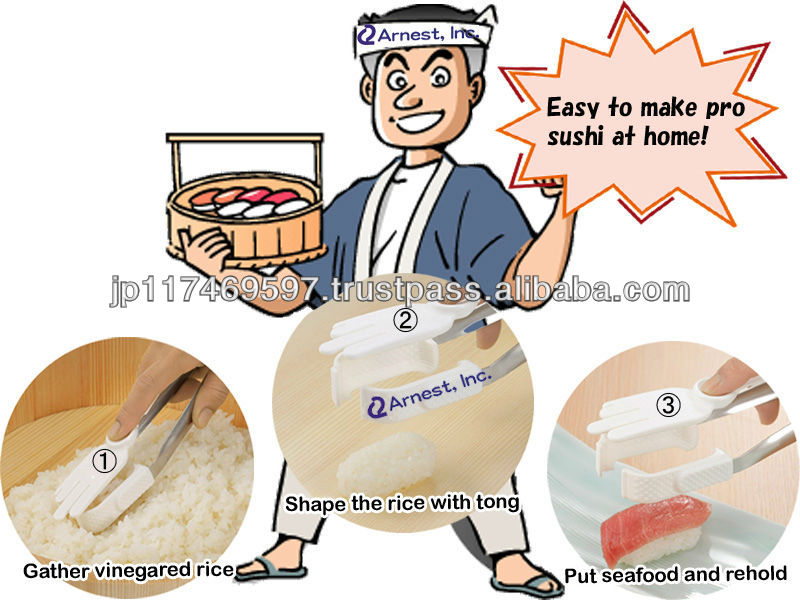 This tong allows you to squeeze rice quickly and BEST HARDNESS,
not tightly or loose for Nigiri sushi.
You can enjoy professional sushi that is served at high class sushi shops!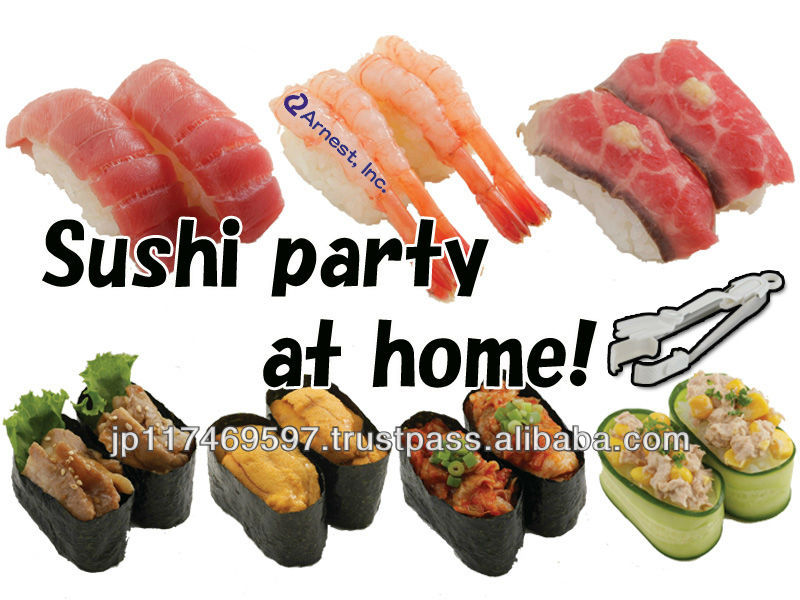 Make your special sushi with seafood or ingredients you like.
It comes with fun recipe for various delicious sushi!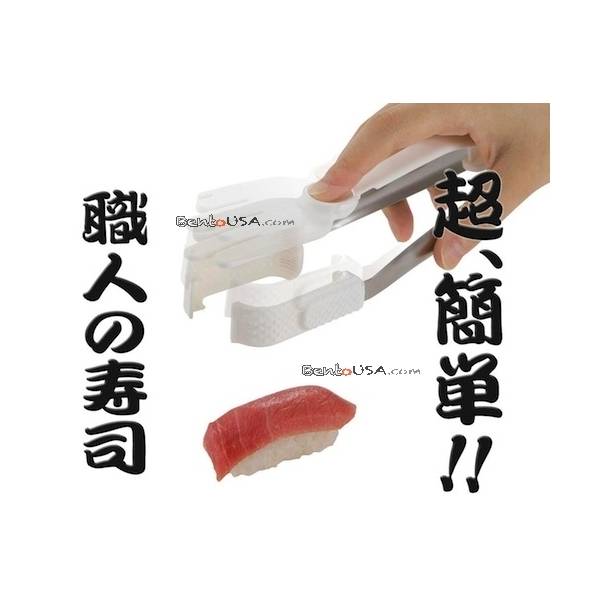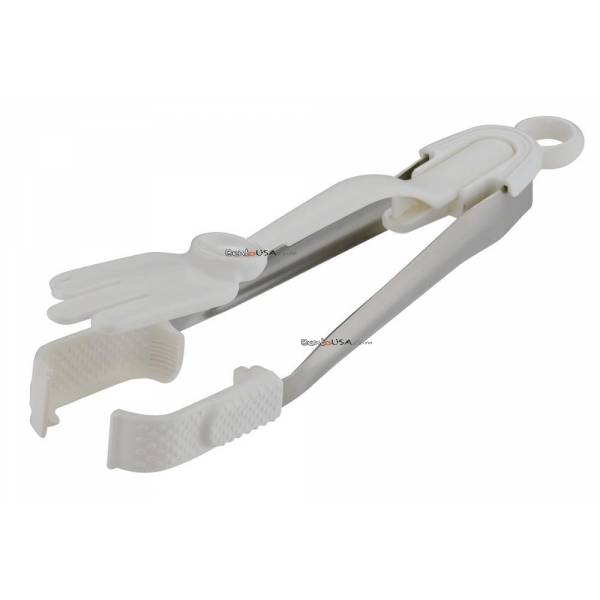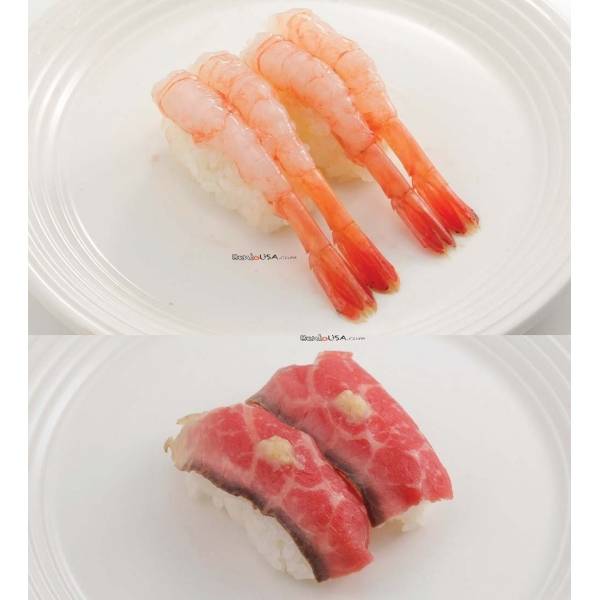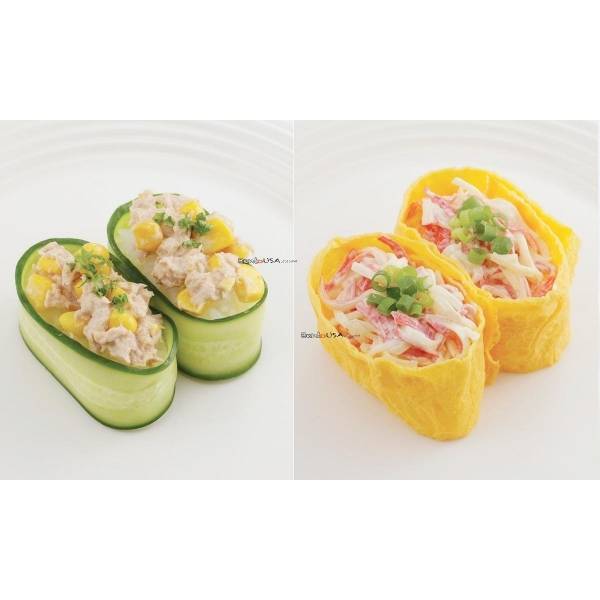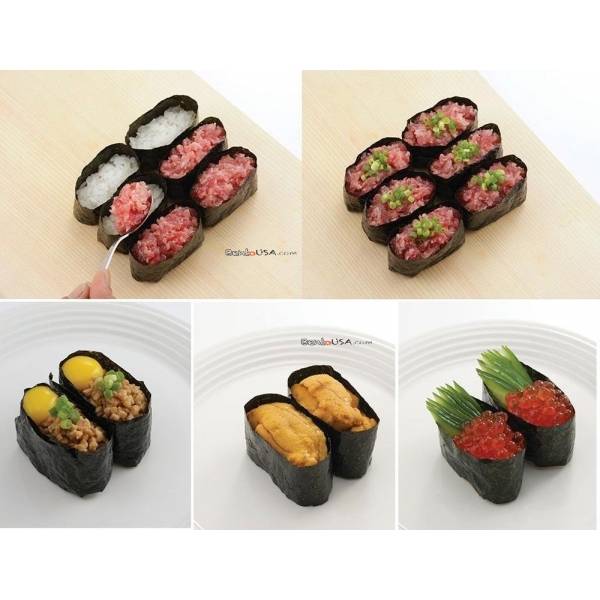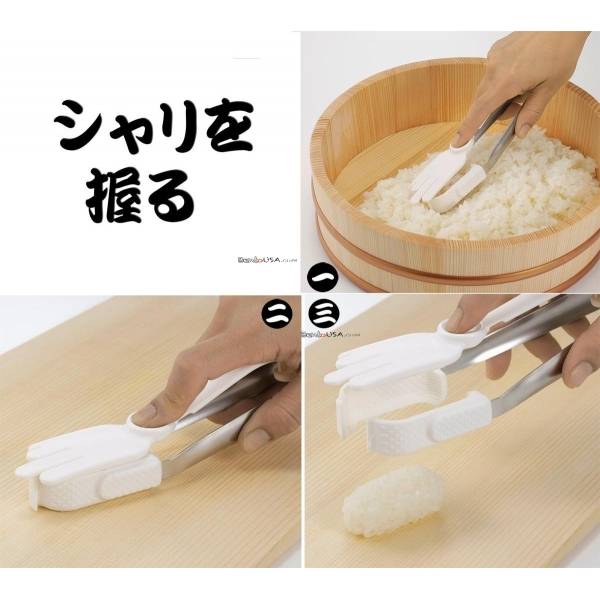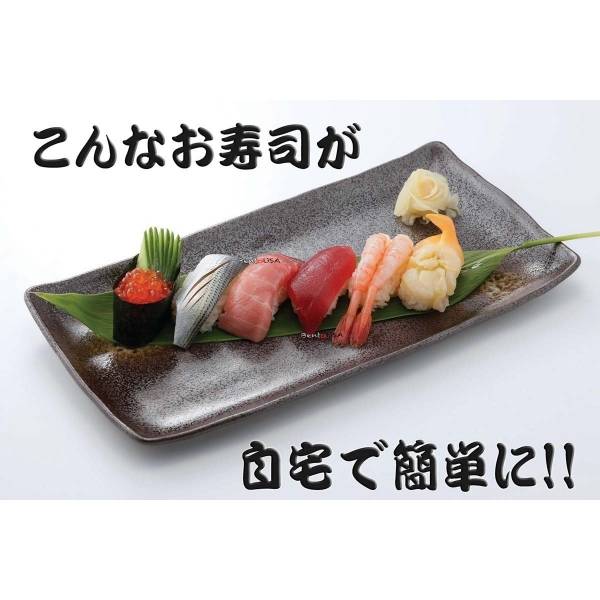 All-In-One Sushi Tongs
This cool and fun Sushi tong set allows you to create professional Sushi with out getting your hand dirty. This special Tong set emulates the same gesture as a master sushi chef would when creating a sashimi rice mold, but with out getting your hand sticky. The sushi tong set features a hybrid design of stainless steal base with a plastic anti-stick design. Create perfect sized and shape Sushi every time. The Tong set is grate for party's, Bento Lunches, Dinner and caterers.
The Tong set is made in Japan.