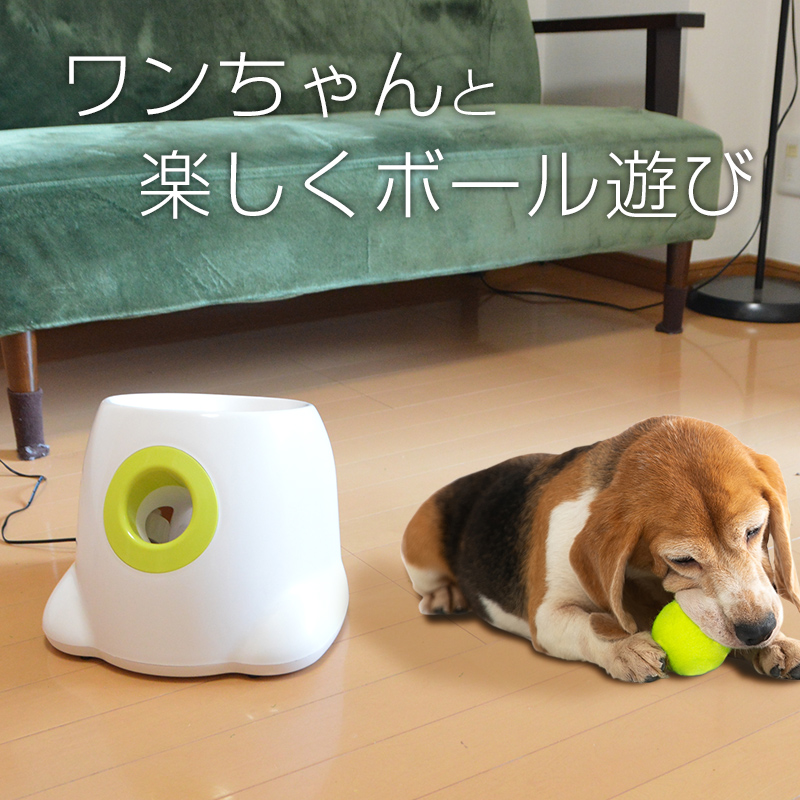 A dog that loves ball play.
I want to play forever, but I do not have time or physical strength ,,,

It is a big success at such a time. [Well-chan also pleases "Pet ball play shooter"]!
It is an electric pet toy that the ball reacts automatically when putting the ball in the main body and the ball jumps out automatically.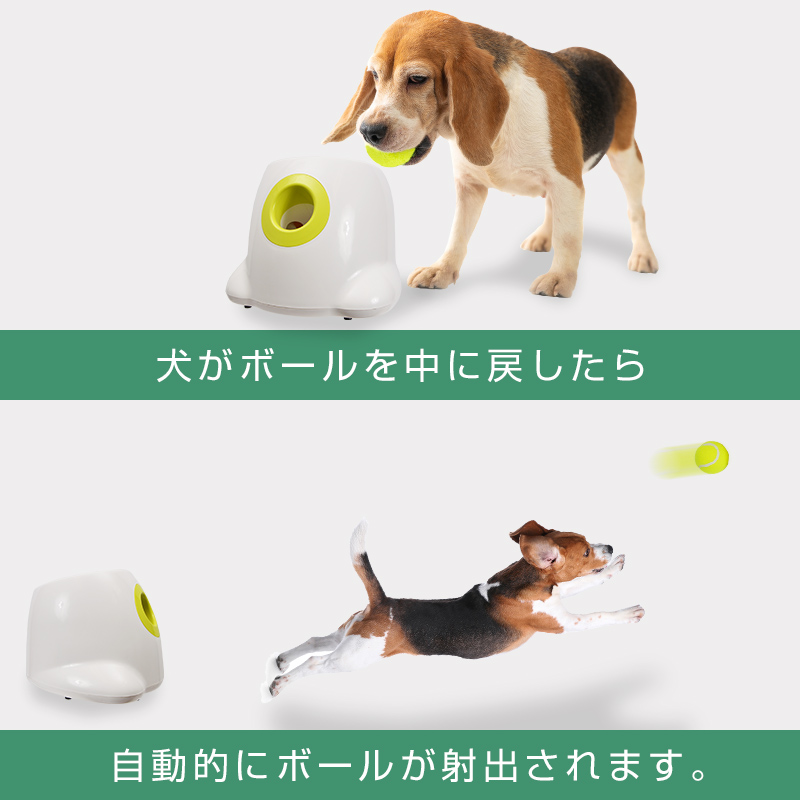 Of course, the dog will play the game by putting the ball by himself, depending on the discipline as well as the owner puts it.
If this is the case, the dog is fun and the owner can relax, so everyone is delighted!

The attached tennis ball is a mini size with a diameter of 50 mm that makes it compact even in small dogs.
There are 3 types of flight distance you can choose.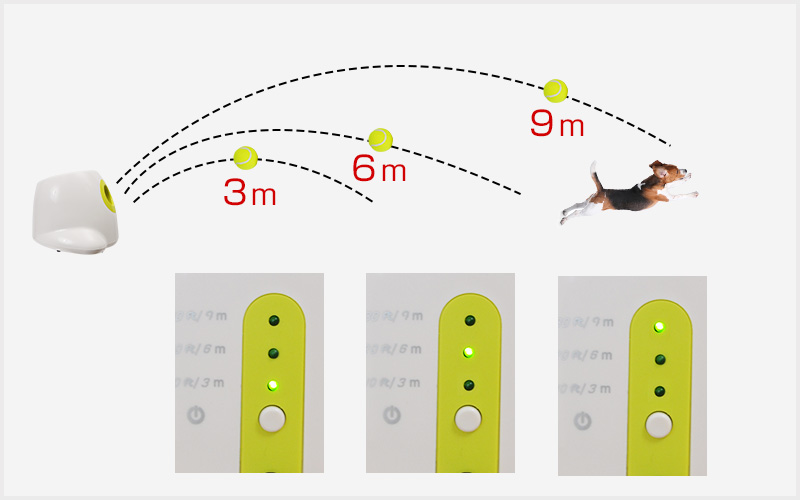 Flight distance can be easily set with one touch.
From 3M where you can play in the house, up to 9M you can play with plenty of places such as parks.

Please enjoy it with your preference depending on location Kanchan.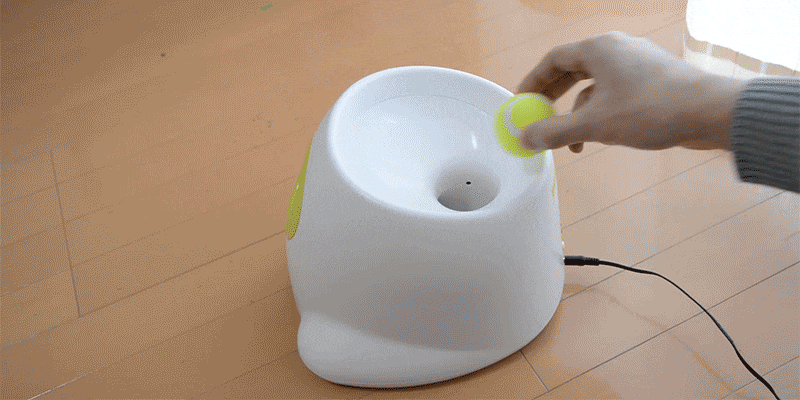 When you put the ball in the main body it will be fired in about 3 seconds.
※ If you put the ball immediately after launch it will fire at about 10 seconds intervals.
Because it can be used with batteries, it is convenient to carry!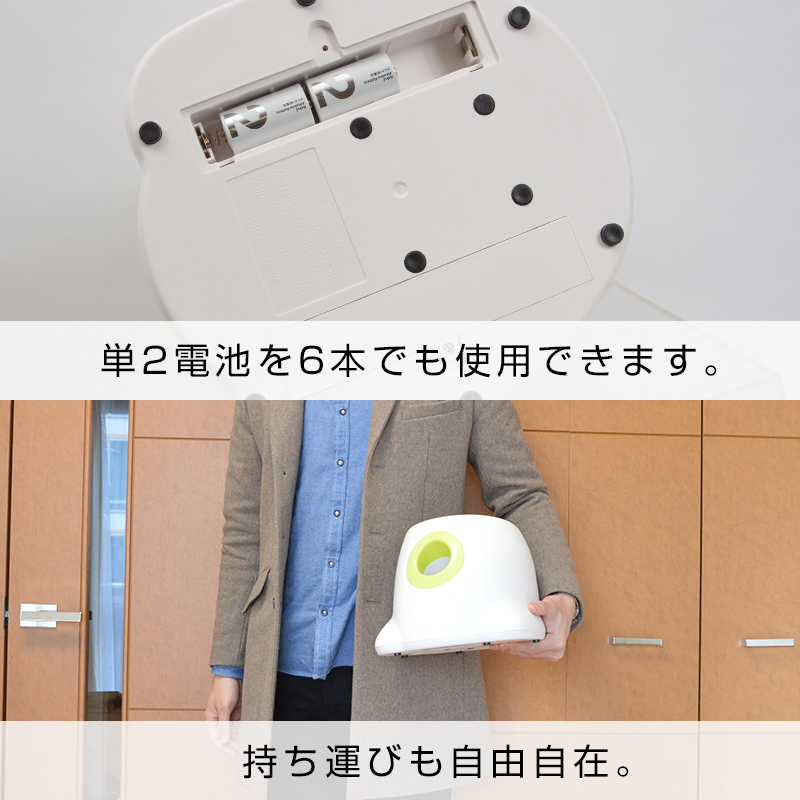 Besides the AC adapter power supply, six AAA batteries can be used.
You can use it not only at home but also outside the park.

Weight is about 1300 g and it's light so you can move freely!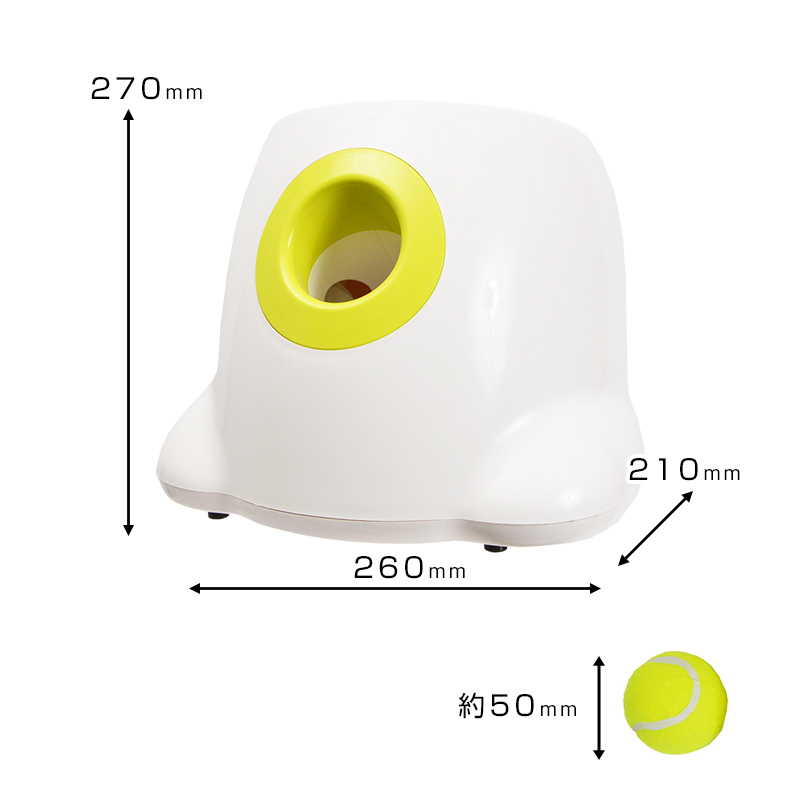 size

Width 260 × height 270 × depth 210 (mm)

weight

1300 g

accessories

Body, AC adapter (148 cm), mini tennis ball (about 5 cm) × 3, Japanese manual

Power supply

AC adapter or 6 AAA batteries (sold separately)

Rated voltage

100-240V

Rated frequency

50/60 Hz

power consumption

27 W

Notes

※ Because it causes injury, please keep face etc. close to the ball ejection opening.




* When using the AC adapter please remove the dry battery.




* Please do not throw except the attached mini tennis ball as it will cause malfunction.




* Please do not drop or give strong impact.




※ Please do not disassemble.




* Please keep it in the place where it reaches the hands of small children, please do not use.




※ Please do not repair / remodel.




* Damage of goods arising in using this product will be excluded from compensation.




※ Specifications are subject to change without prior notice for improvement.

Package size

Width 280 × height 230 × depth 290 (mm)

Packaging weight

1760 g

Warranty period

6 months

Release date

2019/3/6
※ Specifications are subject to change without prior notice for improvement.