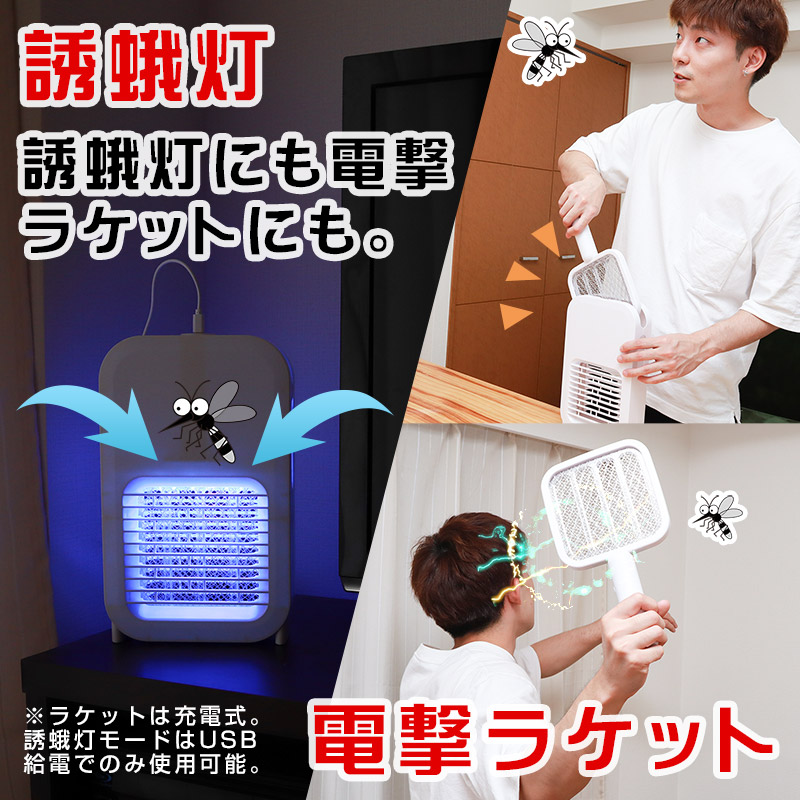 Defensive and aggressive! Pull the insects to defeat them and hit them with a racket!
When it's summer, mosquitoes come out of nowhere, "Pun".
Isn't it awkward to come when you are focusing on something or sleeping?

Therefore, even if I try to defeat it, it is difficult to get it by hand...
The insecticide also seems to be bad for you, so what can I do?

Products that solve such problems are now available!
That's "2in1 Pest Buster", where you can control insects with a blitz racket and a mob.

With this product 2in1, you can invite insects as a moth lantern and defeat it, or you can aim and hit as an electric shock racket.
You can also use it as a protection against insects from the outside, and if you find an insect you can go to kill it from here.

Overwhelmingly more efficient than killing by hand and without worrying about pesticides.
This summer, you can get rid of insects!

*The racket is rechargeable. The flashlight mode can only be used with USB power.
You can defeat mosquitoes and insects!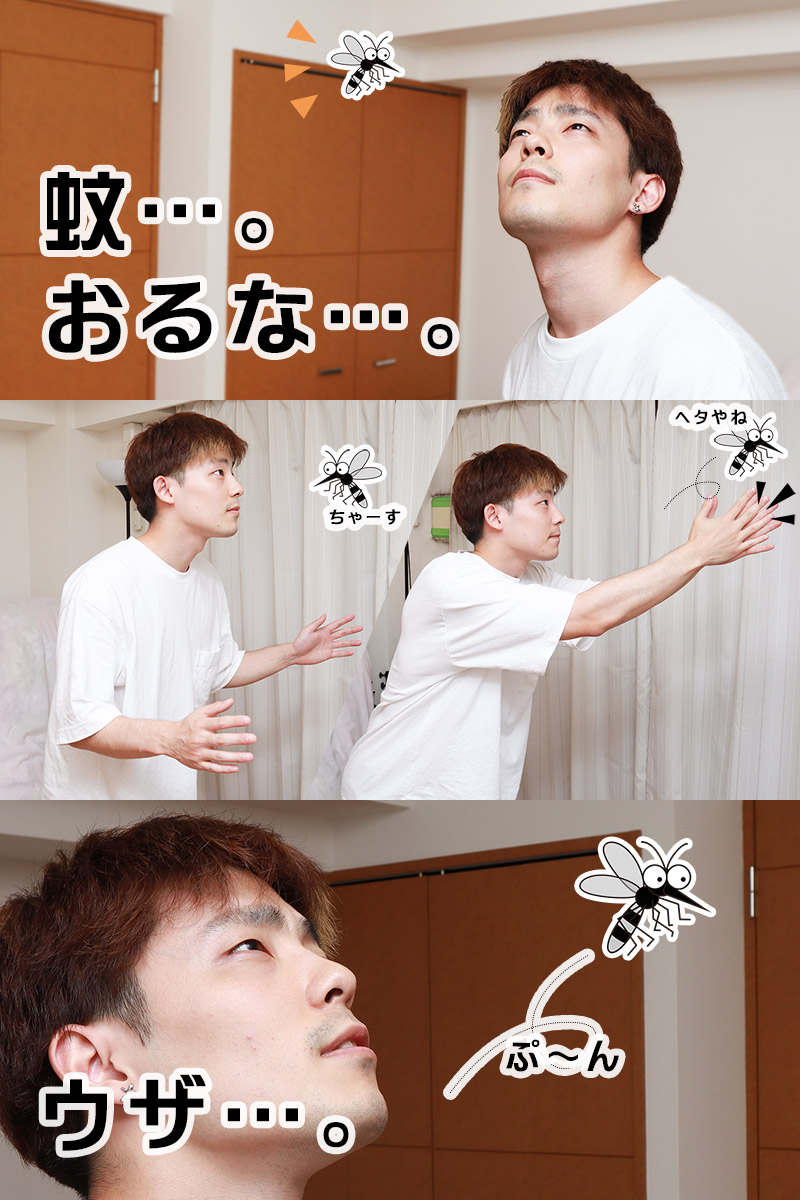 Mosquitoes come from nowhere.
Isn't it awkward to come when you are focusing on something or sleeping?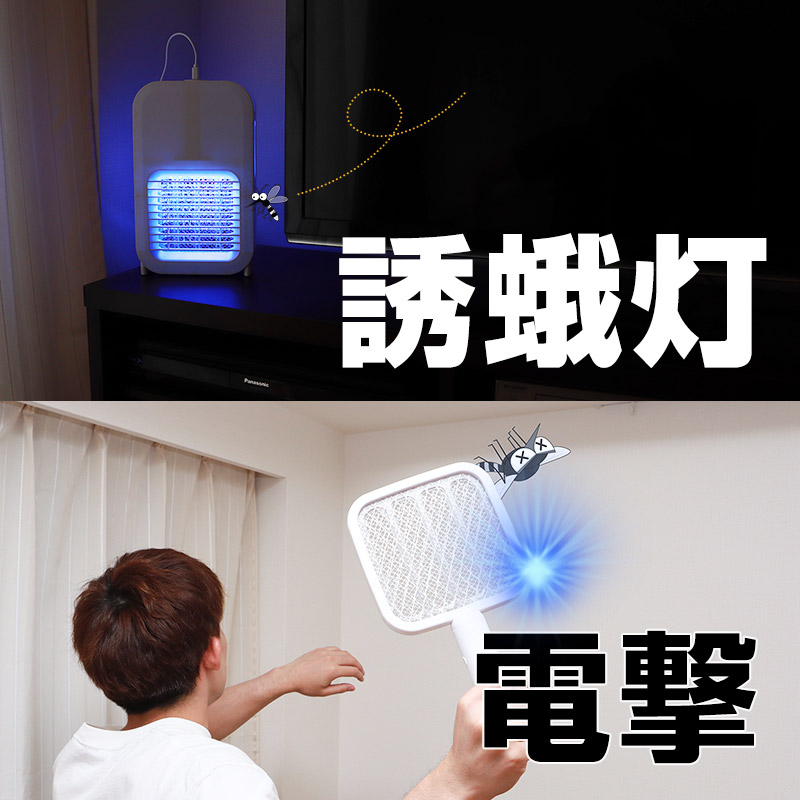 In such a case, if you have the "pest buster", you can quickly kill the insects that get sick.

"Pest Buster" can be used in 2in1, and insects coming from outside are exterminated by using a moth light.
If this finds a bug, you can take out the racket from the stand and go to crush it.
You can hit the insects more reliably than hitting it with your hands, and since it does not use drugs, it is safe for pets and small children.
With this, the measures against insects in the summer are perfect!
Ideal for when sleeping!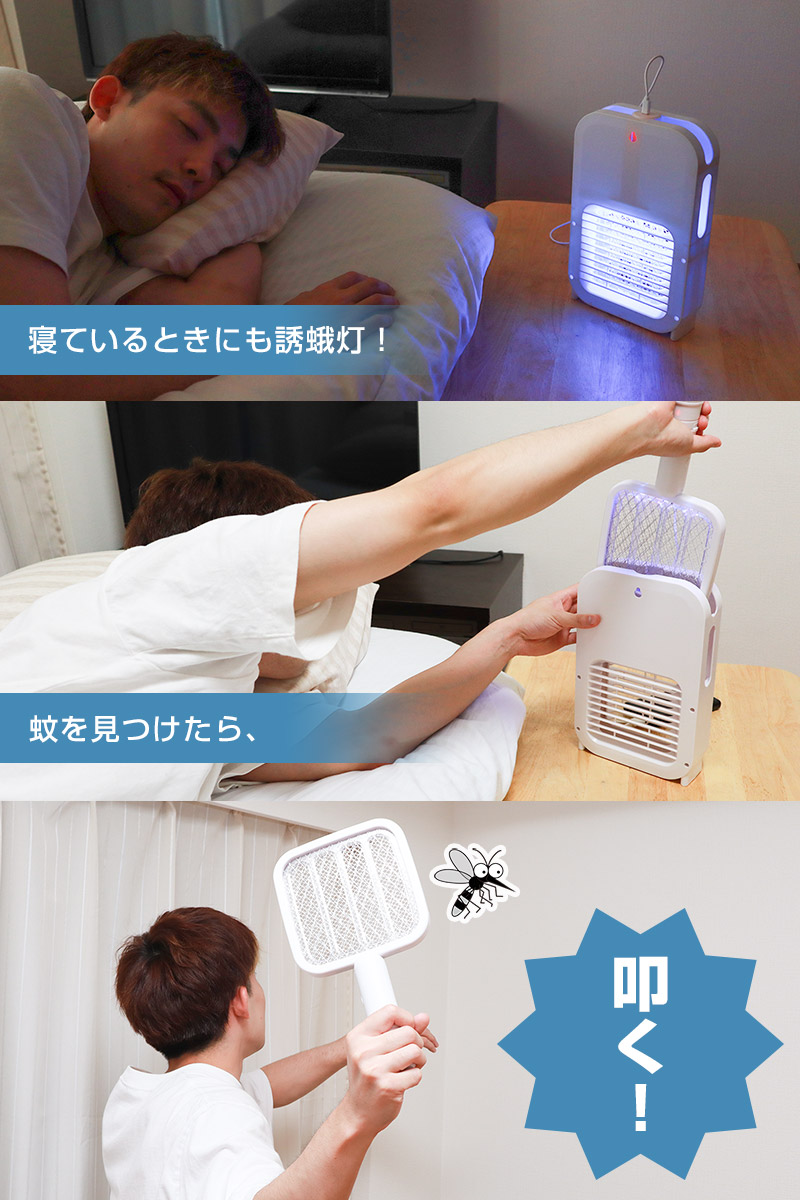 This pest buster works well at any time, but it makes a big difference when sleeping!
It is recommended to put it on the pillow instead of the mosquito coil as it will be invited by a moth lantern.

If you notice that there are mosquitoes in the room, you can defeat them, so your defense and attack are perfect.
You can defeat insects that gather in the ultraviolet light.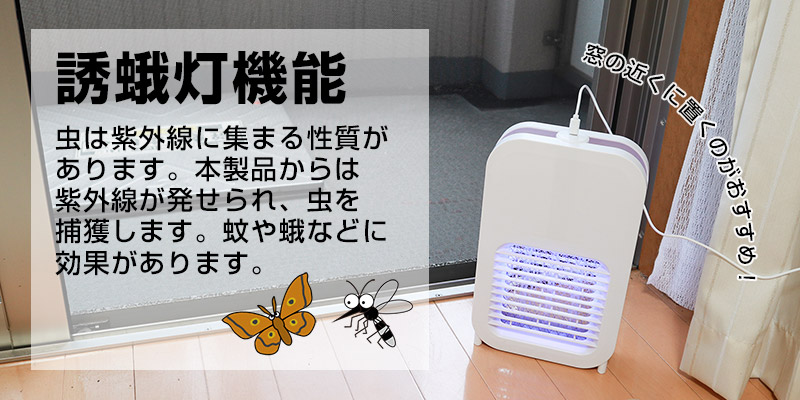 The pest buster emits ultraviolet rays to attract insects when in the trap light mode.
Ultraviolet rays have the effect of attracting unpleasant pests such as mosquitoes, moths, stink bugs, and aphids, and if placed near a window, they can exterminate insects from the outside.

There are many times when you have to open the window, such as when hanging up laundry, so you can take measures against insects at that time.
The pest buster is a mechanism that is defeated by high voltage current.
When something hits the electric shock line inside the main unit, a high-voltage current flows so that insects can be surely killed.
(Because it is very dangerous, please do not hit the electric shock line intentionally.)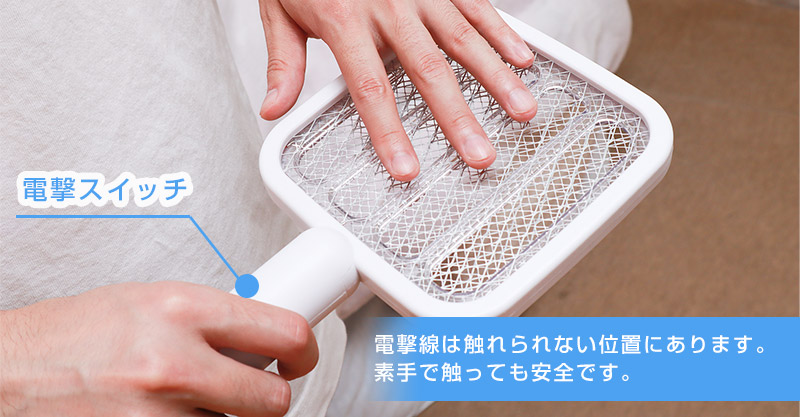 High voltage current only flows when the switch is pressed.
In addition, the electric shock line is located inside the main body and cannot be touched. There is no direct contact.

It is okay to touch it with the high-voltage current width="100%"urned on.
(Be careful when handling anything, as high voltage current will flow if something hits inside.)
Can be used with a mobile battery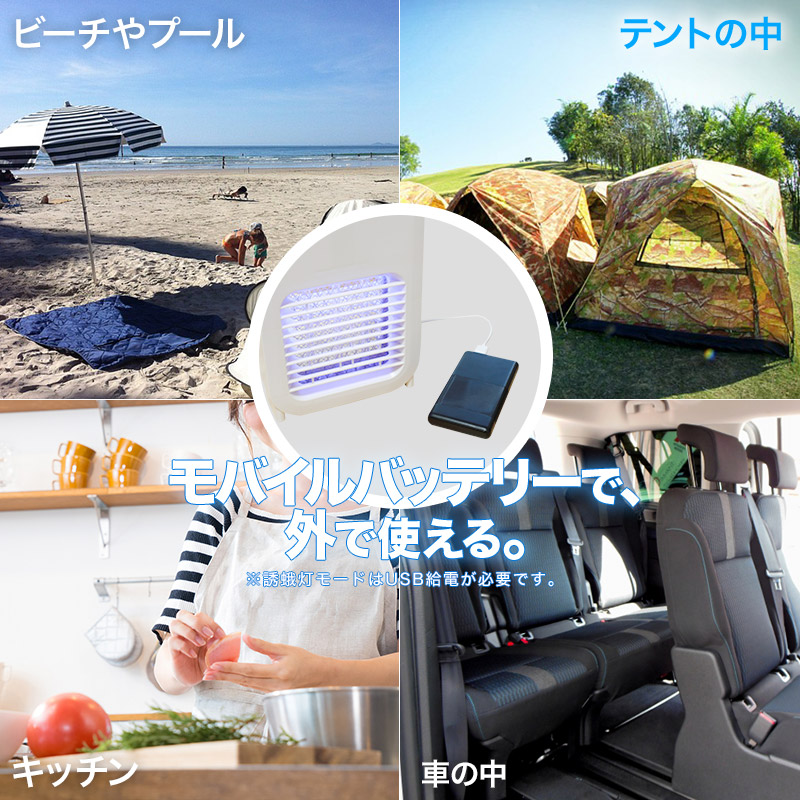 The pest buster can be charged with a mobile battery (sold separately).
If you prepare a commercially available mobile battery (sold separately) and a USB AC adapter (sold separately), you can use it at camping sites and outdoors, so you can use it in various places.

*Since the flashlight mode that emits ultraviolet light consumes power, you need to supply power via USB to use it. When using the flashlight mode, a mobile battery (sold separately) or USB AC adapter (sold separately) is required at the place of use.
size